01

Max. output 275 kW (374 hp)

02

0-100 km/h in 4.5 seconds

03

M specific design

04

8-speed M Sport transmission

05

Thrilling driving dynamics
REFINED DESIGN.
You can recognise an athlete at first sight. And genuine M design as well. Created for exciting moments and a hands-on motor racing feeling, exclusive design components from the house of BMW M give the BMW M340i xDrive Touring the character of a true athlete on the exterior as well.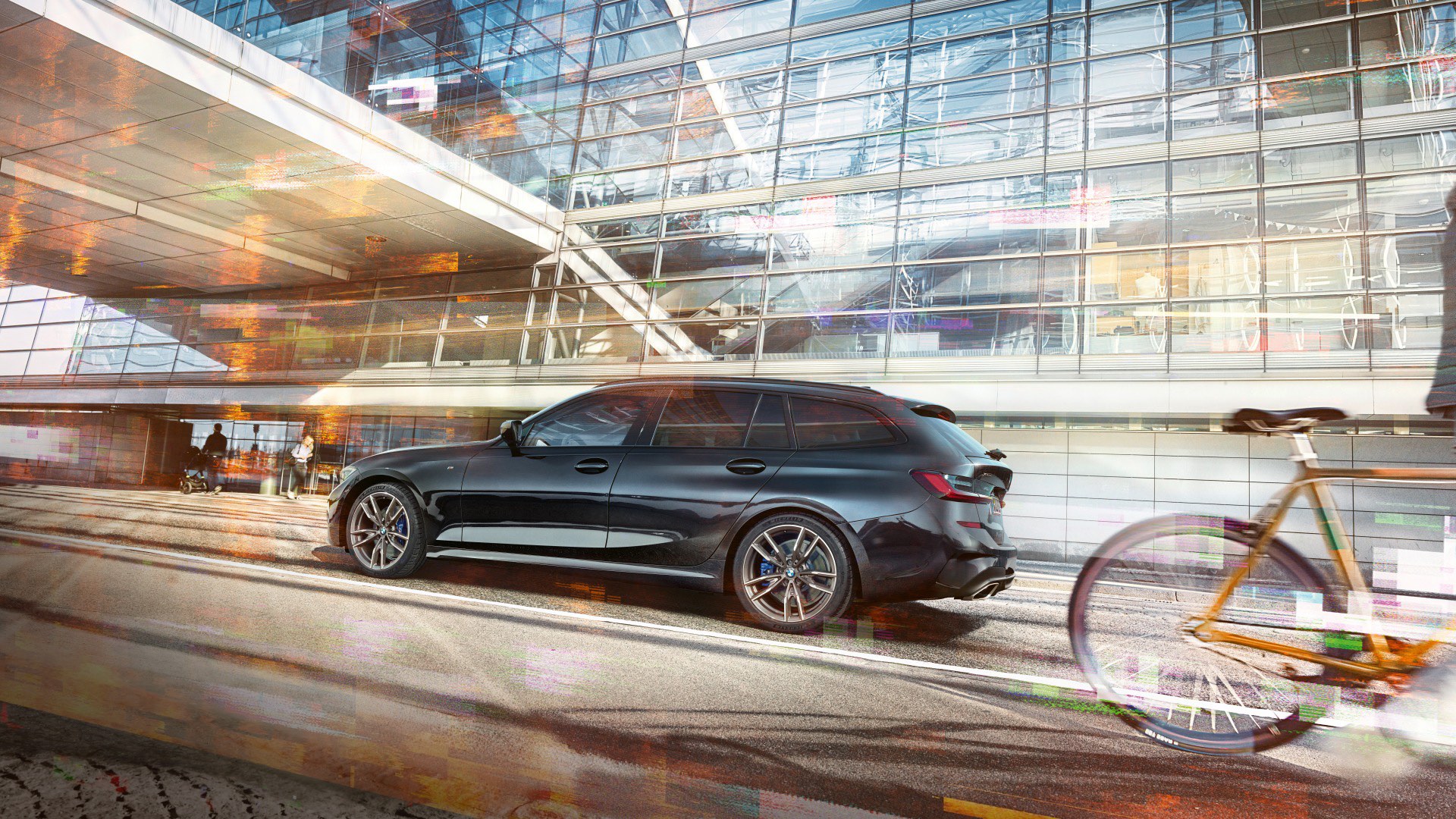 BMW BMW TwinPower Turbo inline 6-cylinder petrol engine.
The centrepiece: after just the finest touch of the accelerator pedal, the engine of the BMW M340i xDrive Touring impresses with an unmistakably assertive power build-up.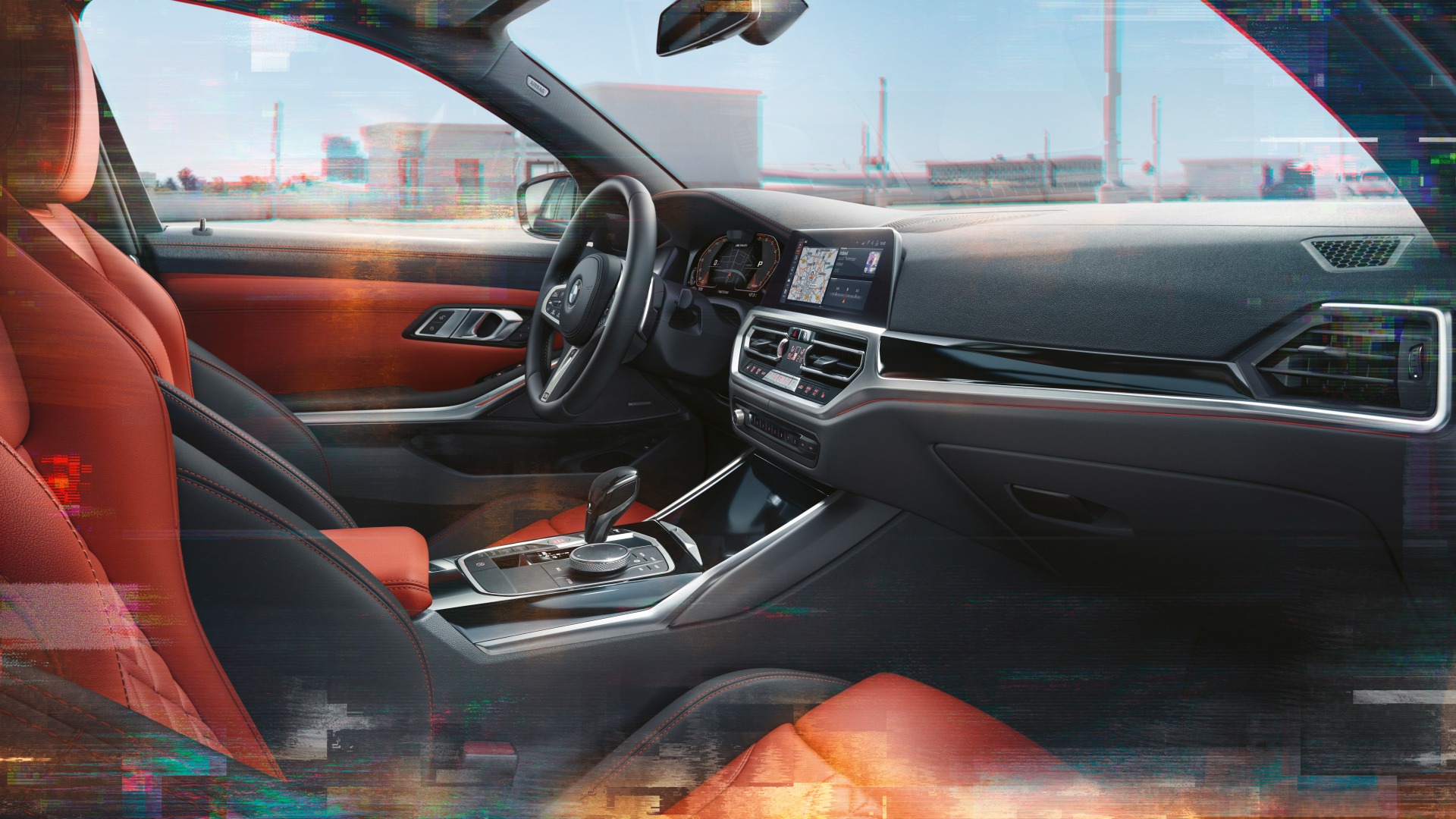 Cockpit with racing character.
Passionate in every detail: the interior welcomes with unique, detailed features such as exclusive sport seats and floor mats with M logo.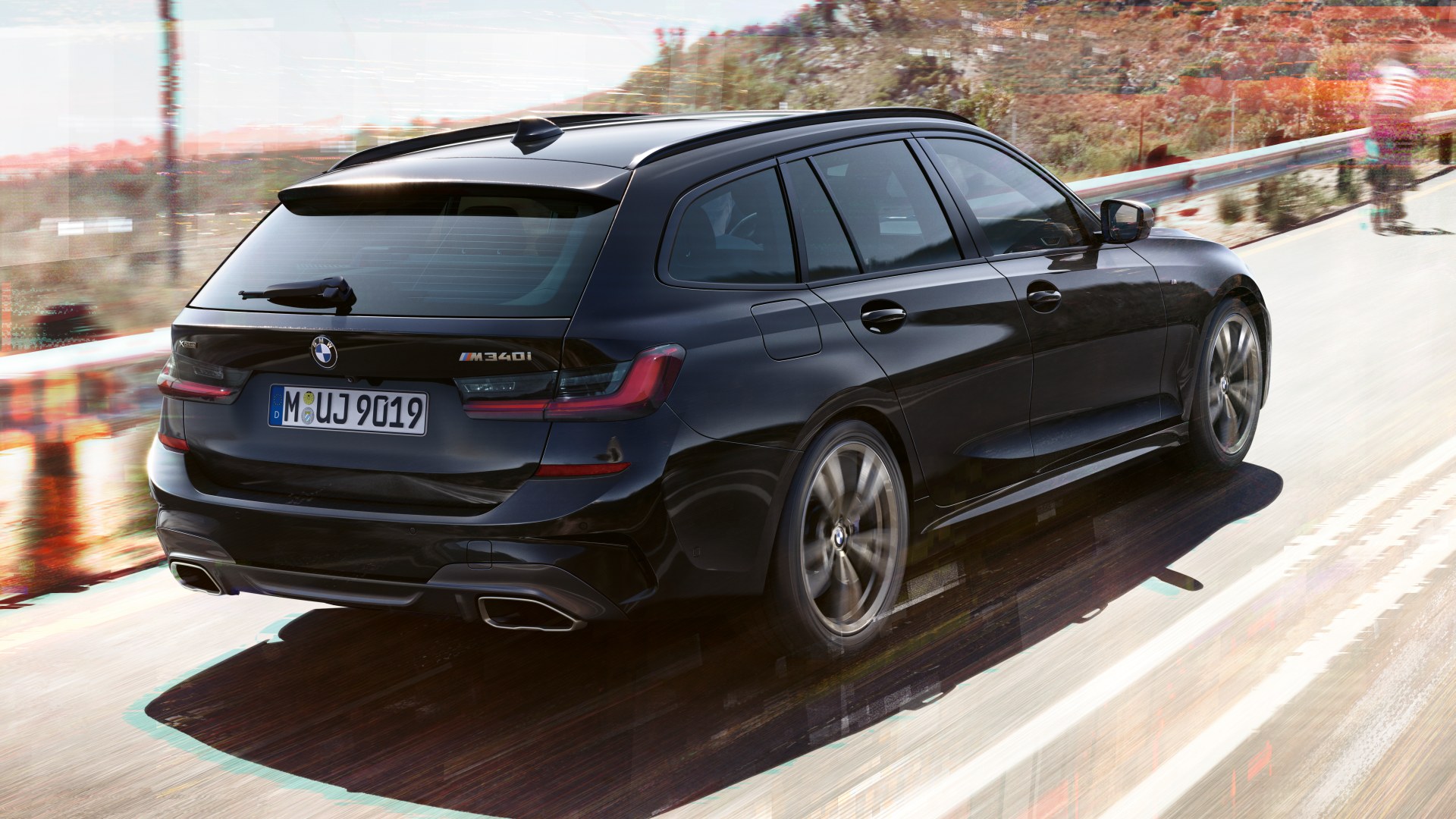 Impressive rear view.
Sporty design details in Cerium Grey metallic accentuate the extremely powerful appearance. Exclusively for the M340i: left and right tailpipes and air intakes in the colour Cerium Grey.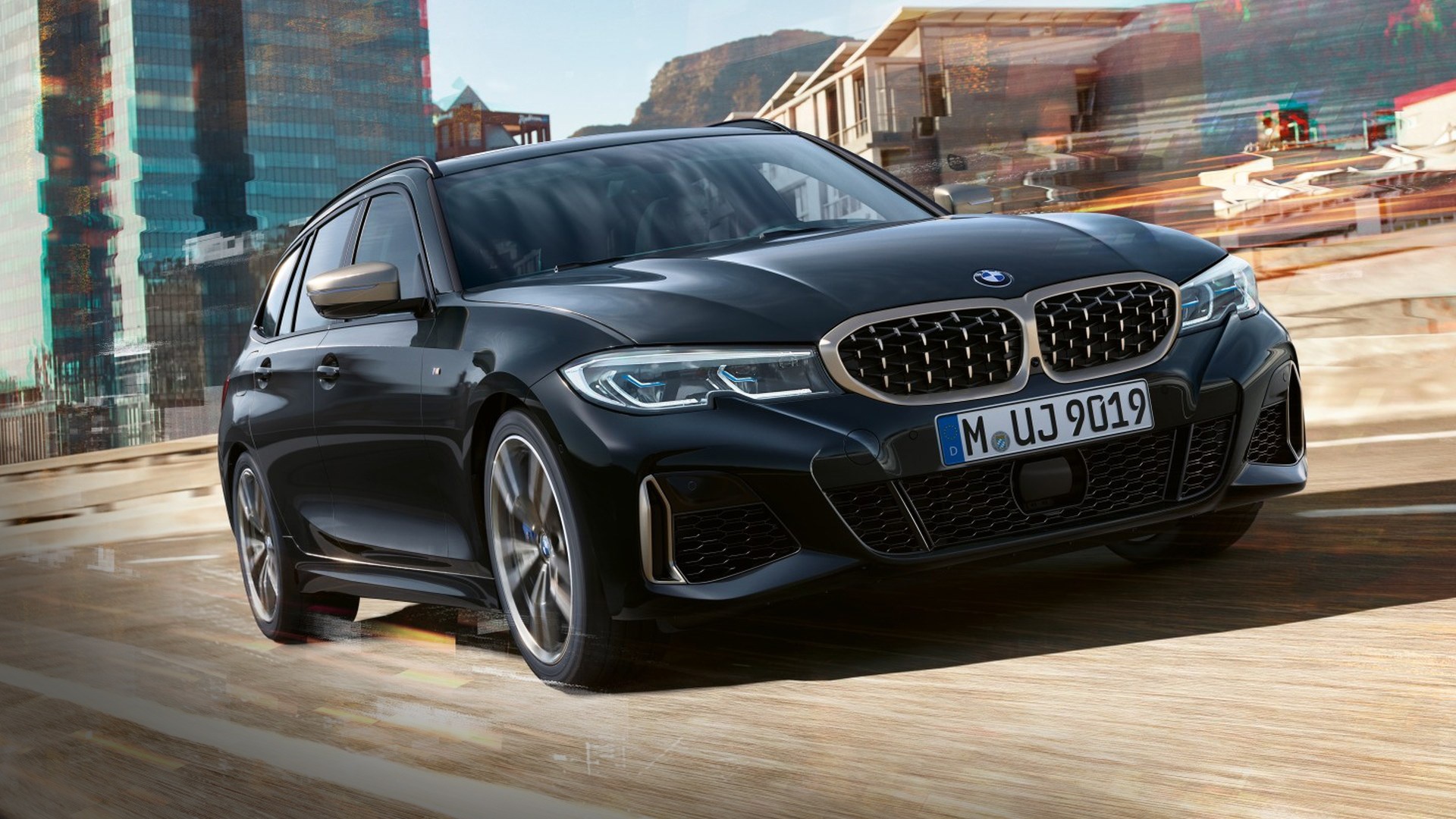 Strong in character.
BMW Niere im Mesh-Design und Lufteinlässe in Ceriumgrau metallic.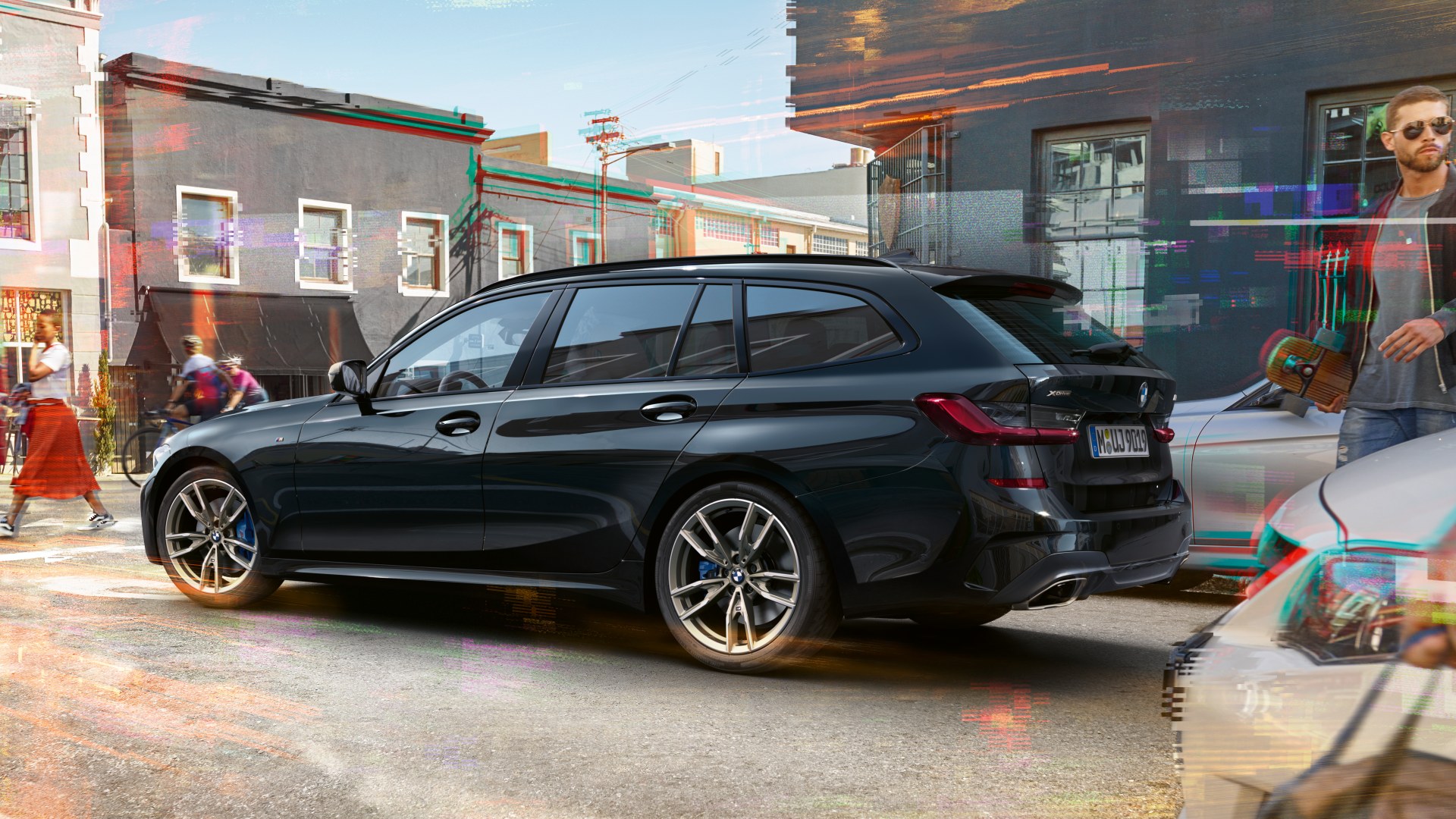 Broad stance.
19'' M light alloy wheels 792 M style in Cerium Grey gloss-lathed.
500 Nm
of torque develops the M TwinPower Turbo inline 6-cylinder engine of the BMW M340i xDrive Touring.
Excitement before you even enter: the modern and dynamic design of the BMW M340i xDrive combines power and aesthetics in every detail. Exclusive design details in progressive Cerium Grey metallic, such as the frame and slats of the distinctive BMW kidney grille, underline its sporting genetics. The appearance of the interior is no less sporty: features such as the ergonomic sport seats and the exclusive M Leather steering wheel, together with the finest materials, turn it into a genuine sports car cockpit, which promises goosebumps – and delivers them.

Read more
COMMITTED TO MOTOR RACING.
With Original BMW M suspension components, the BMW M340i xDrive Touring guarantees thrills at the highest level. Created for maximum demands in dynamics, they inspire with impressive performance and perfected driving characteristics. The Adaptive M suspension with Variable sport steering, supported by the M sport differential with permanent differential lock control, for example, provides sporty driving fun in combination with increased agility, optimum traction and best possible handling.

Read more
M sport differential.

8-speed Steptronic Sport transmission.

M Sport brake.

Variable sport steering.

Adaptive M suspension.
BMW M340d xDRIVE TOURING.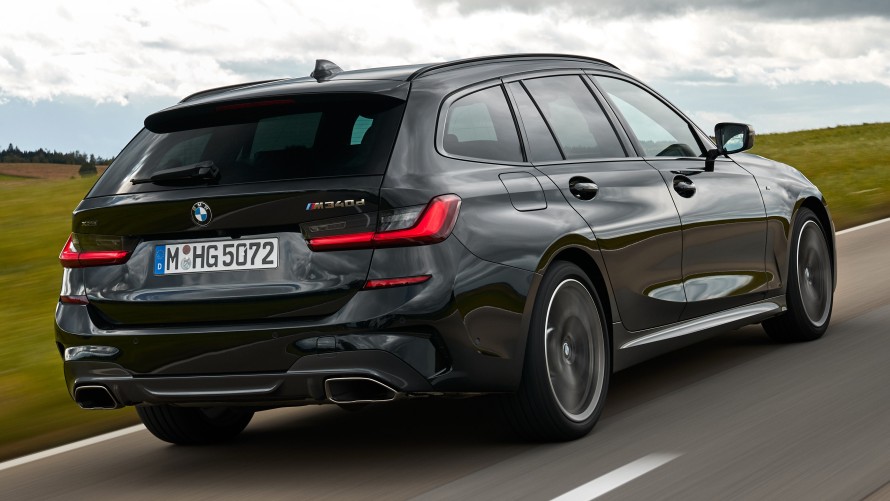 Exceptional power delivery meets exemplary efficiency distinguishes the BMW M340d xDrive Touring. The 3.0-litre 6-cylinder in-line diesel engine with M TwinPower Turbo technology generates a maximum output of 250 kW (340 hp) and a peak torque of 700 Nm. It takes just 4.8 seconds to accelerate from zero to 100 km/h. Like the BMW M340i xDrive Touring, the M340d xDrive Touring is equipped with an M sports exhaust system as standard.

BMW M340d xDrive Touring:
Fuel consumption in l/100 km (combined): 5.7-5.4 (NEDC) / 6.7-6.1 (WLTP)
CO2 emissions in g/km (combined): 150-141 (NEDC) / 177-160 (WLTP)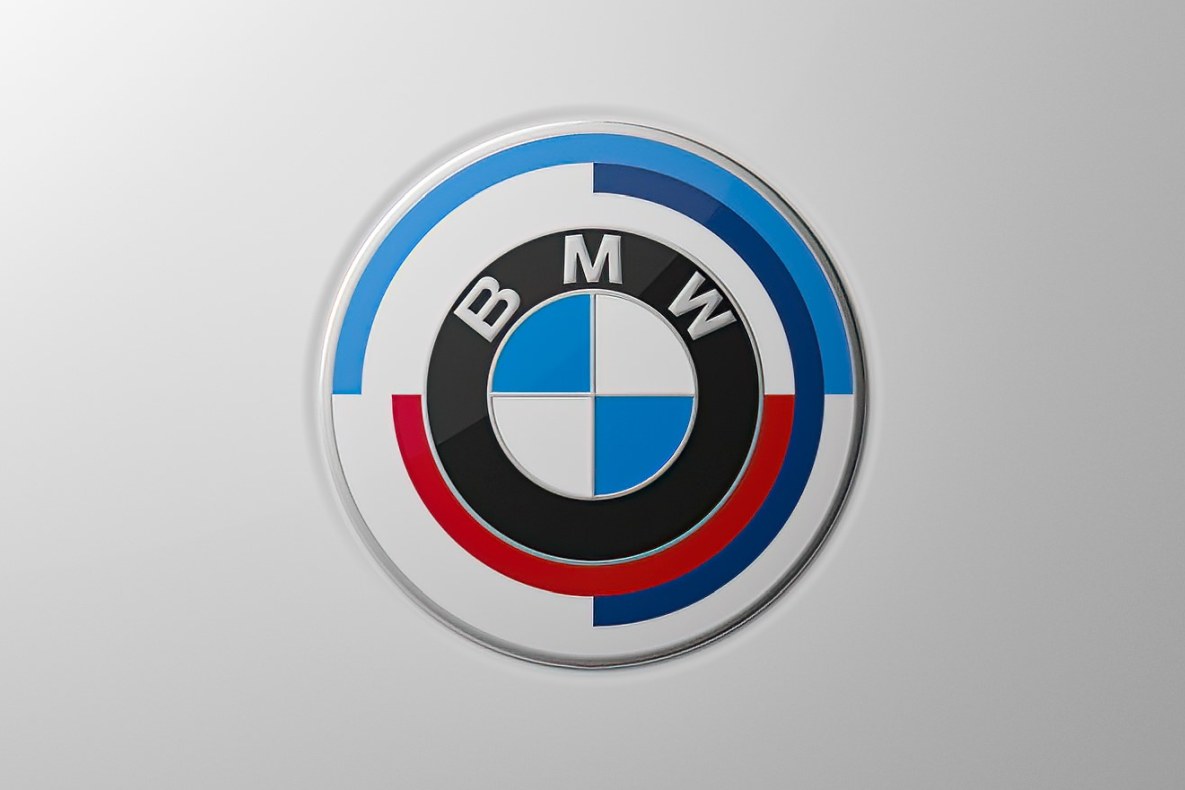 50 YEARS OF BMW M.
Historic BMW M paint finishes and legendary motorsport emblem.
The start of the anniversary year sees the return of the iconic BMW Motorsport emblem. BMW M is putting down a marker for those who love tradition. All BMW M models and all BMW models with M Sport package now have the option of having the classic logo on the front, back and wheel hubs. This is the first offer of its kind in the history of the brand and can be ordered immediately.
In addition, in the anniversary year of 2022 there's a wide range of historic paint finishes like Dakar Yellow, Daytona Violet metallic, Macao Blue metallic or Imola Red on offer for selected models.

Read more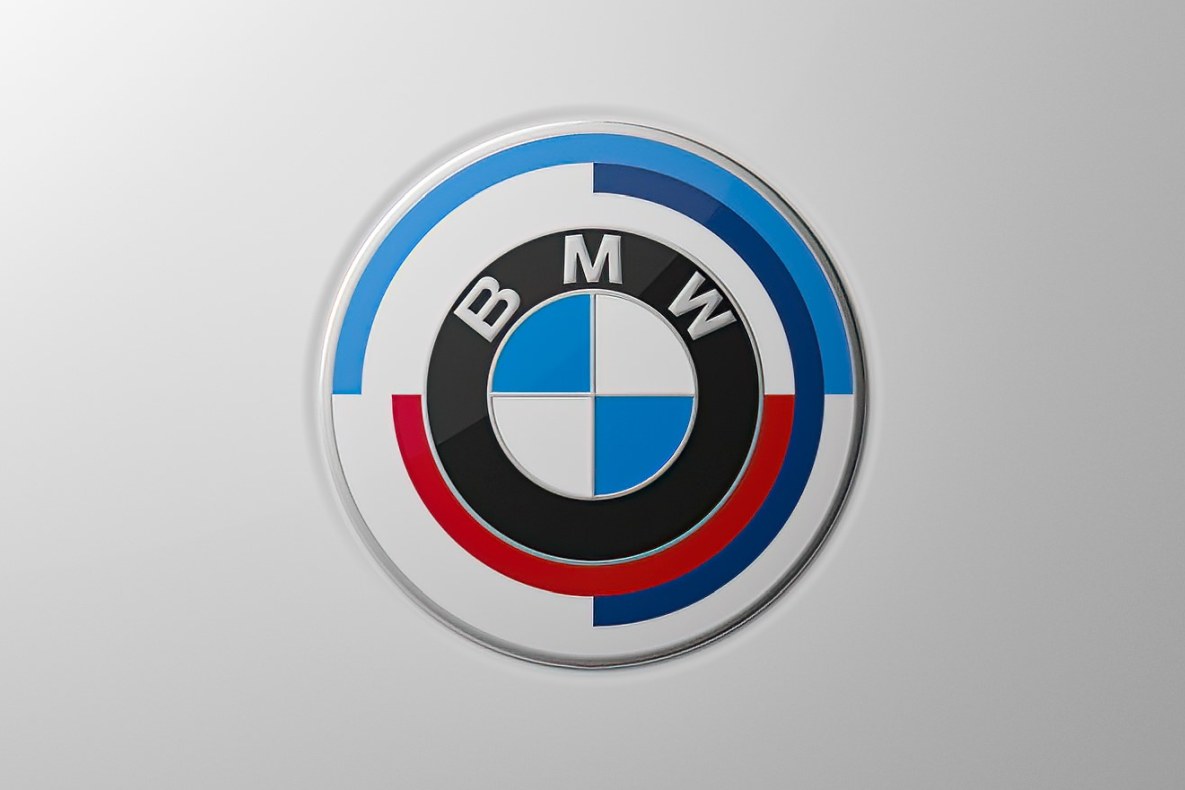 BMW M340i xDrive Touring:
Fuel consumption in l/100 km (combined): 7.2-6.9 (NEDC) / 8.4-7.8 (WLTP)
CO2 emissions in g/km (combined): 166-157 (NEDC) / 193-178 (WLTP)

BMW M340d xDrive Touring:
Fuel consumption in l/100 km (combined): 5.7-5.4 (NEDC) / 6.7-6.1 (WLTP)
CO2 emissions in g/km (combined): 150-141 (NEDC) / 177-160 (WLTP)

Read more
​
The models illustrated include optional equipment.


Due to regular software updates, screen designs in the communication may differ from the actual screen design in your car.

Official data on power consumption and electric range were determined in accordance with the mandatory measurement procedure and comply with Regulation (EU) 715/2007 valid at the time of type approval. In case of a range, figures in the NEDC take into account differences in the selected wheel and tire size; figures in the WLTP take into account any optional equipment. WLTP values are used for assessing taxes and other vehicle-related charges that are (also) based on CO2 emissions, as well as for the purposes of vehicle-specific subsidies, if applicable. Where applicable, the NEDC values listed were calculated based on the new WLTP measurement procedure and then converted back to the NEDC measurement procedure for comparability reasons. For newly type-tested vehicles since 01.01.2021, the official data no longer exist according to NEDC, but only according to WLTP. For more information on the WLTP and NEDC measurement procedures, see https://www.bmw.com/wltp.

For further information about the official fuel consumption and the specific CO2 emission of new passenger cars can be taken out of the "handbook of fuel consumption, the CO2 emission and power consumption of new passenger cars", which is available at all selling points and at https://www.dat.de/co2/.


All vehicles, equipment, combination possibilities and varieties shown here are examples and can differ in your country. In no way do they constitute a binding offer by the BMW M GmbH. Visit your local BMW website or see your authorised BMW M Retailer for accurate details on the offers in your country.