Take off where others are already at the limit: the BMW M340i xDrive Sedan sets new standards among sports sedans. For the first time, this iconic automobile is available as an M Performance model. BMW M Performance represents pure passion for motorsport – as is flawlessly embodied by the BMW M340i xDrive. It delivers maximum performance alongside perfection in every detail, as well as the kind of breath-taking driving dynamics that provide the ultimate adrenaline rush whenever you put your foot to the pedal.

BMW M340i xDrive Sedan:
Fuel consumption in l/100 km (combined): 7.3-7.0
CO2 emissions in g/km (combined): 167-159
Read more
01

Max. output 275 kW (374 PS)

02

0-100 km/h in 4.4 seconds

03

8-speed M Sport transmission

04

M Performance specific exterior

05

Thrilling driving dynamics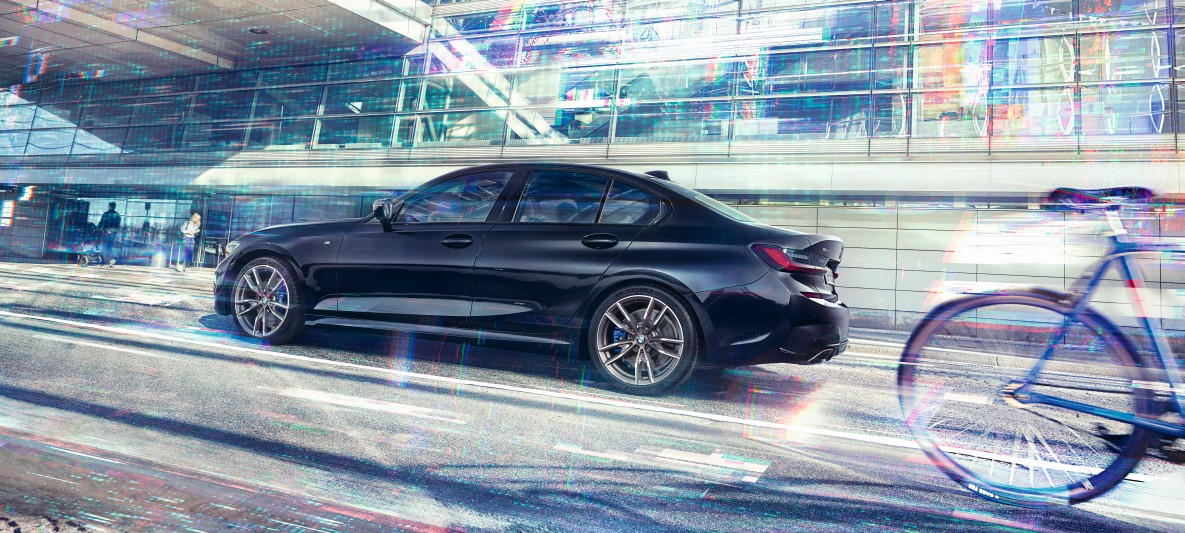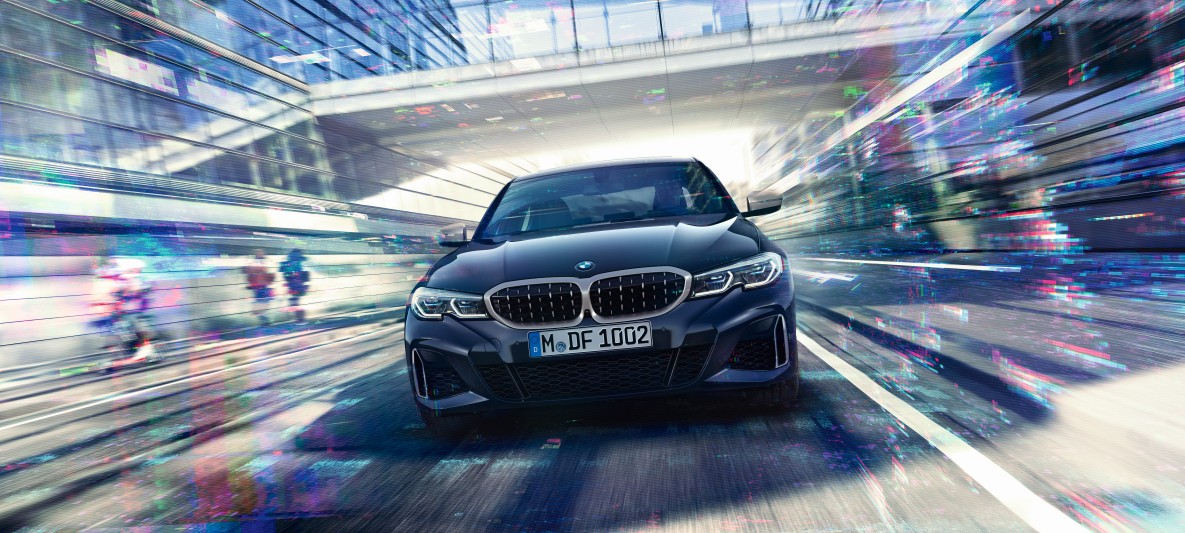 374 hp
and 500 Nm torque is produced by the BMW M340i xDrive's advanced M TwinPower Turbo 6-cylinder petrol engine.

SHARPER DESIGN.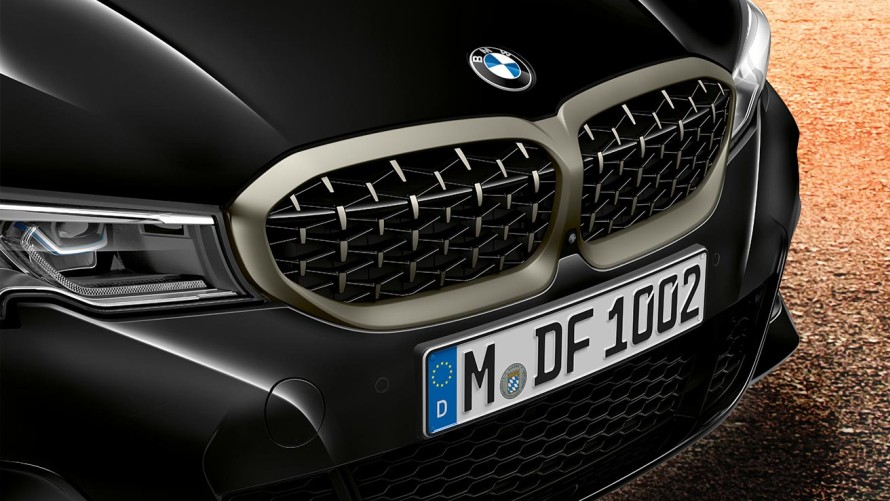 EXCLUSIVE SPORTS SEATS.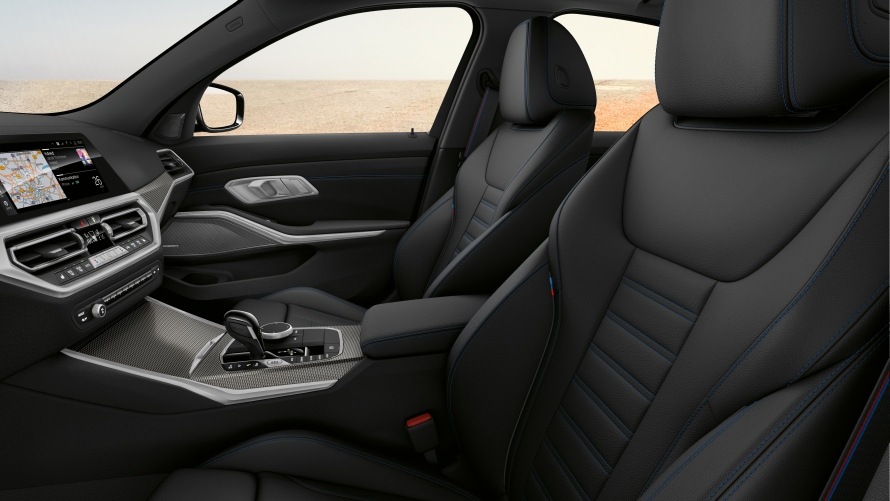 EXCLUSIVE SPORTS SEATS.
Inside, it is immediately clear that the BMW M340i xDrive is a genuine performance car. The instrument combination with M specific display, M pedals and M leather steering wheel ensure perfect looks and maximum sportiness.

Read more
AHEAD OF ANY TIME.
M Performance is written in capital letters on the BMW M340i xDrive for good reason: with 374 hp from the advanced TwinPower Turbo 6-cylinder petrol engine, it is superior in every driving situation. The BMW M340i xDrive is equipped with a powerful, perfectly-tuned 8-speed M sports gearbox, the Adaptive M suspension and an M sports differential, which guide the car precisely no matter the conditions. In addition, the BMW xDrive's intelligent, rear-loaded all-wheel drive system ensures pleasure on every road and in every corner.
Read more
BMW M340d xDRIVE SEDAN.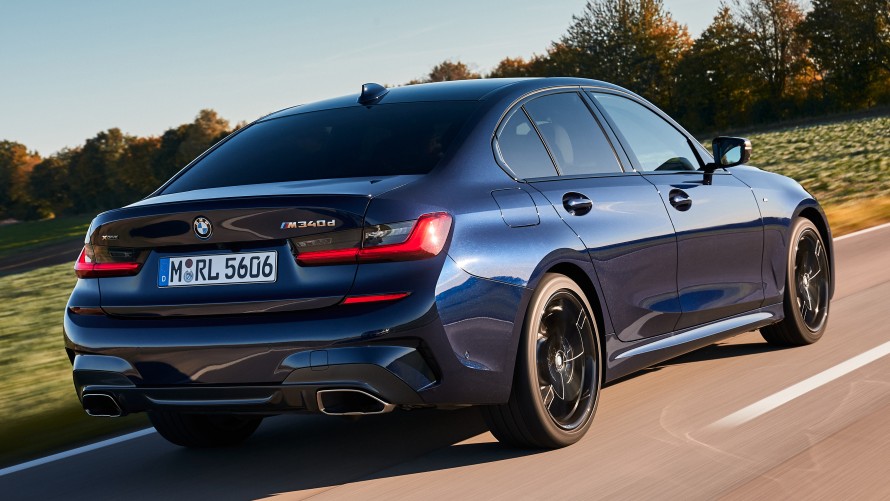 BMW M340d xDRIVE SEDAN.
Exceptional power delivery meets exemplary efficiency distinguishes the BMW M340d xDrive Sedan (fuel consumption combined: 5.7-5.3 l/100 km; CO2 emissions combined: 149-139 g/km), with its mild hybrid technology from a 48V starter-generator. The 3.0-litre 6-cylinder in-line diesel engine with BMW M TwinPower Turbo technology generates a maximum output of 250 kW (340 hp) and a peak torque of 700 Nm. It takes just 4.6 seconds to accelerate from zero to 100 km/h. Like the BMW M340i xDrive, the M340d xDrive is equipped with an M sports exhaust system as standard.

MORE INFORMATION, TECHNICAL SPECIFICATIONS AND PRICES.
18. Februar 2020
BMW M340i xDrive Sedan:
Fuel consumption in l/100 km (combined): 7.3-7.0
CO2emissions in g/km (combined): 167-159


BMW M340d xDrive Sedan:
Fuel consumption in l/100 km (combined): 5.7-5.3
CO2emissions in g/km (combined): 149-139

Read more
The models illustrated include optional equipment.

The values of fuel consumptions, CO2 emissions and energy consumptions shown were determined according to the European Regulation (EC) 715/2007 in the version applicable at the time of type approval. The figures refer to a vehicle with basic configuration in Germany and the range shown considers optional equipment and the different size of wheels and tires available on the selected model.

The values are already based on the new WLTP regulation and are translated back into NEDC-equivalent values in order to ensure the comparison between the vehicles. [With respect to these vehicles, for vehicle related taxes or other duties based (at least inter alia) on CO2-emissions the CO2 values may differ to the values stated here.]

The CO2 efficiency specifications are determined according to Directive 1999/94/EC and the European Regulation in its current version applicable. The values shown are based on the fuel consumption, CO2 values and energy consumptions according to the NEDC cycle for the classification.

For further information about the official fuel consumption and the specific CO2 emission of new passenger cars can be taken out of the "handbook of fuel consumption, the CO2 emission and power consumption of new passenger cars", which is available at all selling points and at https://www.dat.de/angebote/verlagsprodukte/leitfaden-kraftstoffverbrauch.html.

All vehicles, equipment, combination possibilities and varieties shown here are examples and can differ in your country. In no way do they constitute a binding offer by the BMW M GmbH. Visit your local BMW website or see your authorised BMW M Retailer for accurate details on the offers in your country.