01

M TwinPower Turbo 8-cylinder petrol engine

02

BMW xDrive all-wheel system with rear-wheel-oriented turning

03

M Sport differential

04

Optional M Carbon Exterior package

05

Optional BMW Laserlight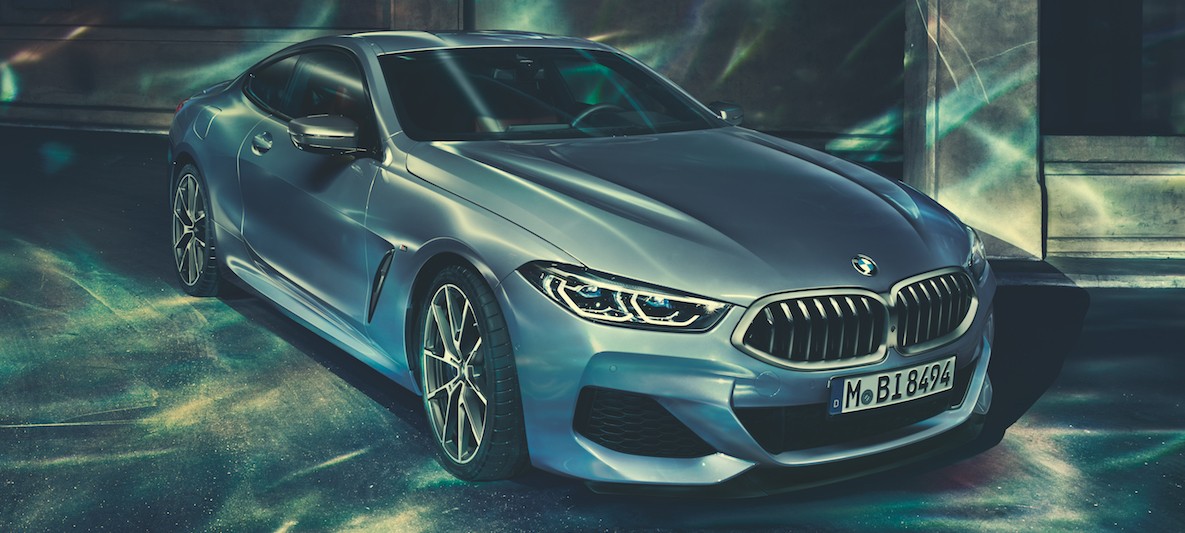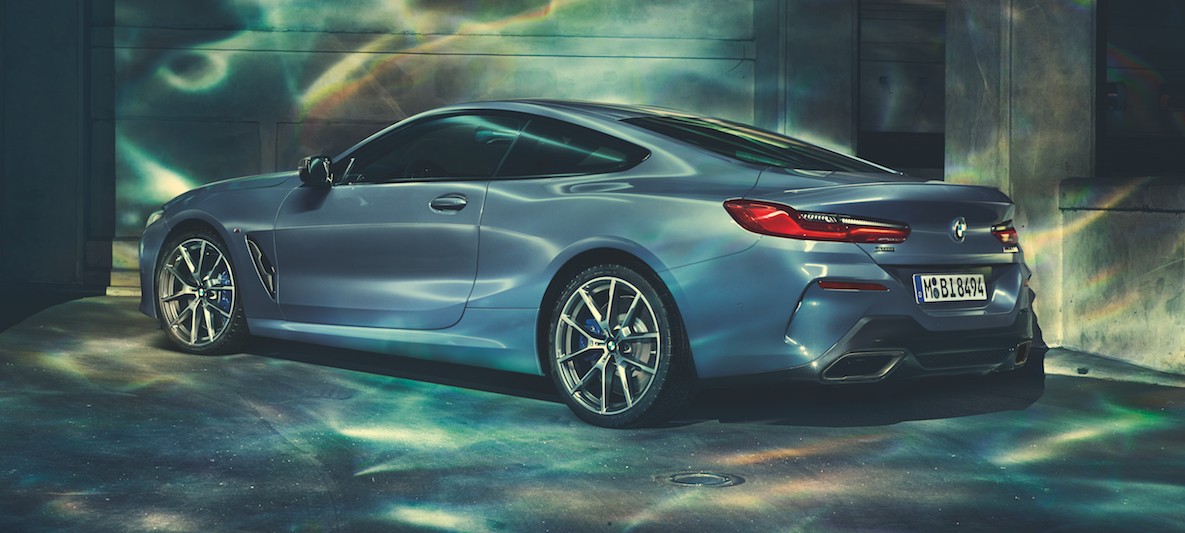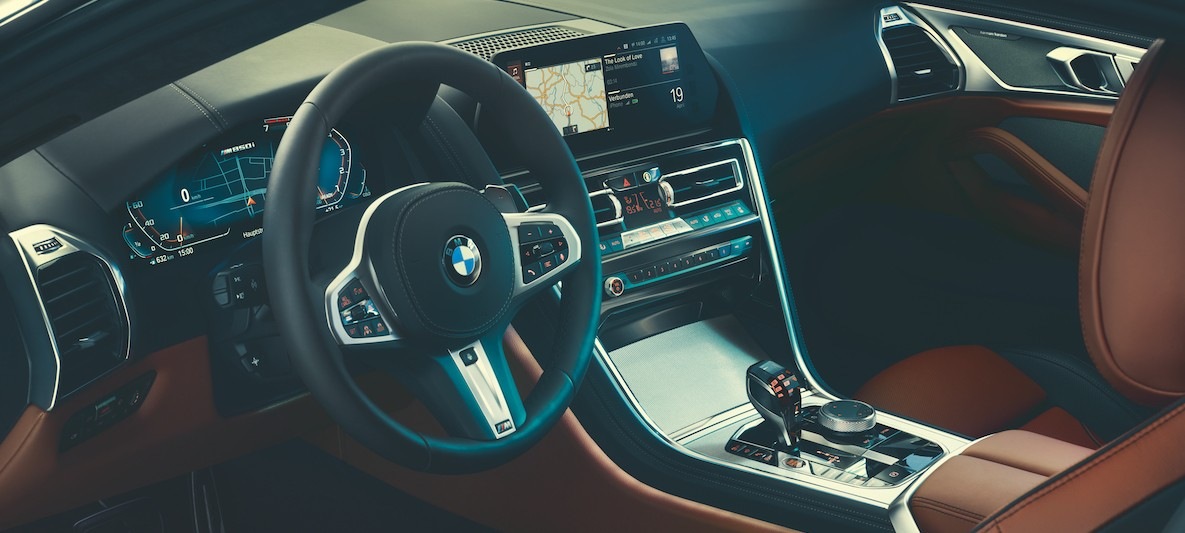 UNIQUE IN EVERY MANNER.
The next generation of BMW design language is reflected in the M850i xDrive aggressively sleek front headlights. From them, the optional BMW Laserlight shine up to 600 metres in high beam mode – almost twice as far as conventional headlights. The sporty exterior is dominated by the striking contrast between the sharp lines that extend across the car's sides and its concave surfaces. In combination with the flat roof line, this creates a particularly elegant coupé silhouette. Enlarged air intakes, the front spoiler lip and the M rear spoiler underline the typical M characteristics. Numerous design elements in Cerium Grey, such as the kidney grille bars and surround, air-breather inlays, exterior mirror caps, 20" alloy wheels and tailpipe trims, gives the BMW M850i xDrive a desirably refined look.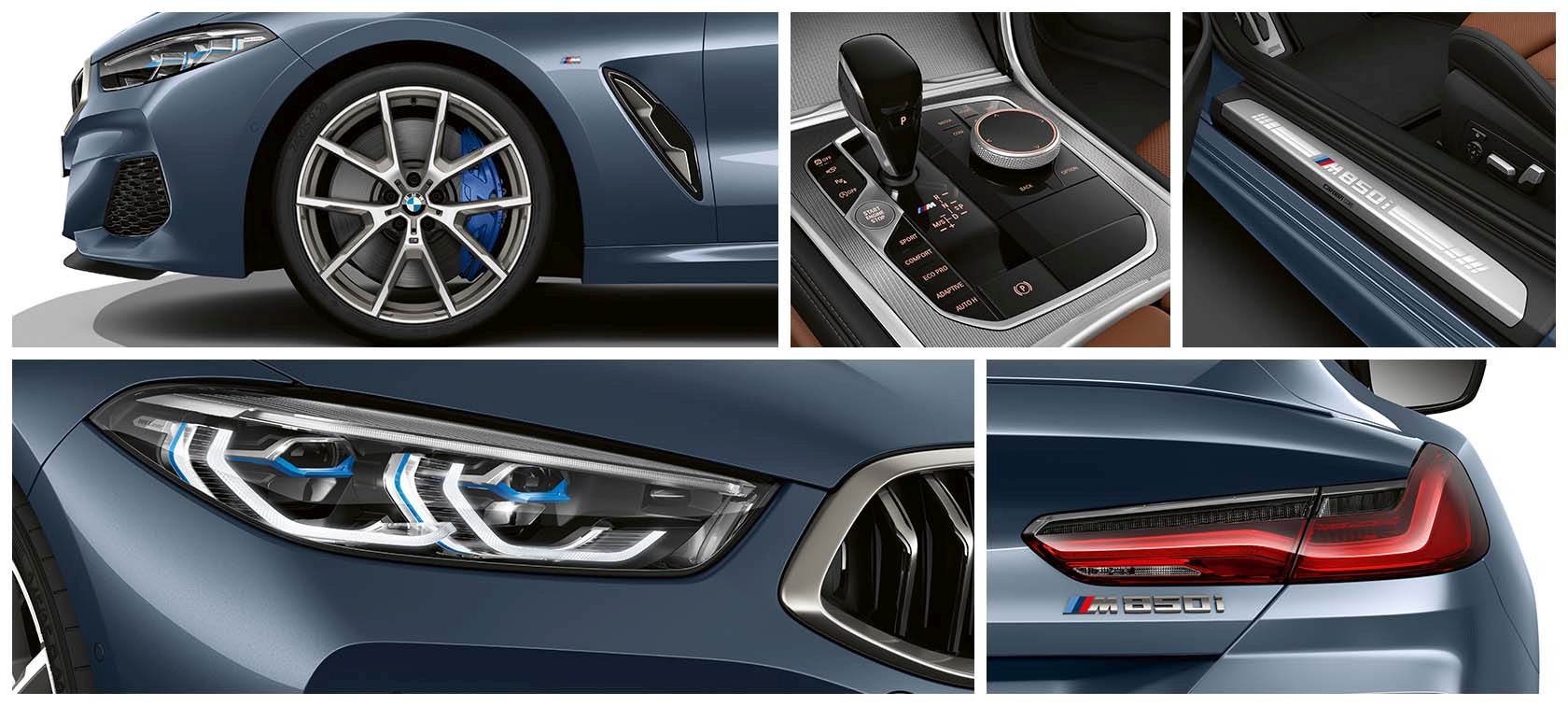 PURE POWER.
The powerful 4.4 litre M TwinPower Turbo 8-cylinder petrol engine is the heart of the new BMW M850i xDrive – a heart that beats with the power of 390 kW (530 hp) and 750 Nm. Racing features such as the two TwinScroll turbochargers, cylinder liners with a special coating and a cooling system designed for maximum performance, underline the car's dynamic character. In addition to the optimised power output and increased efficiency, the rich sound of this muscular engine is also impressive.

Read more
3.7 SEC
is all it takes for the BMW M850i xDrive to sprint from 0 to 100 km/h.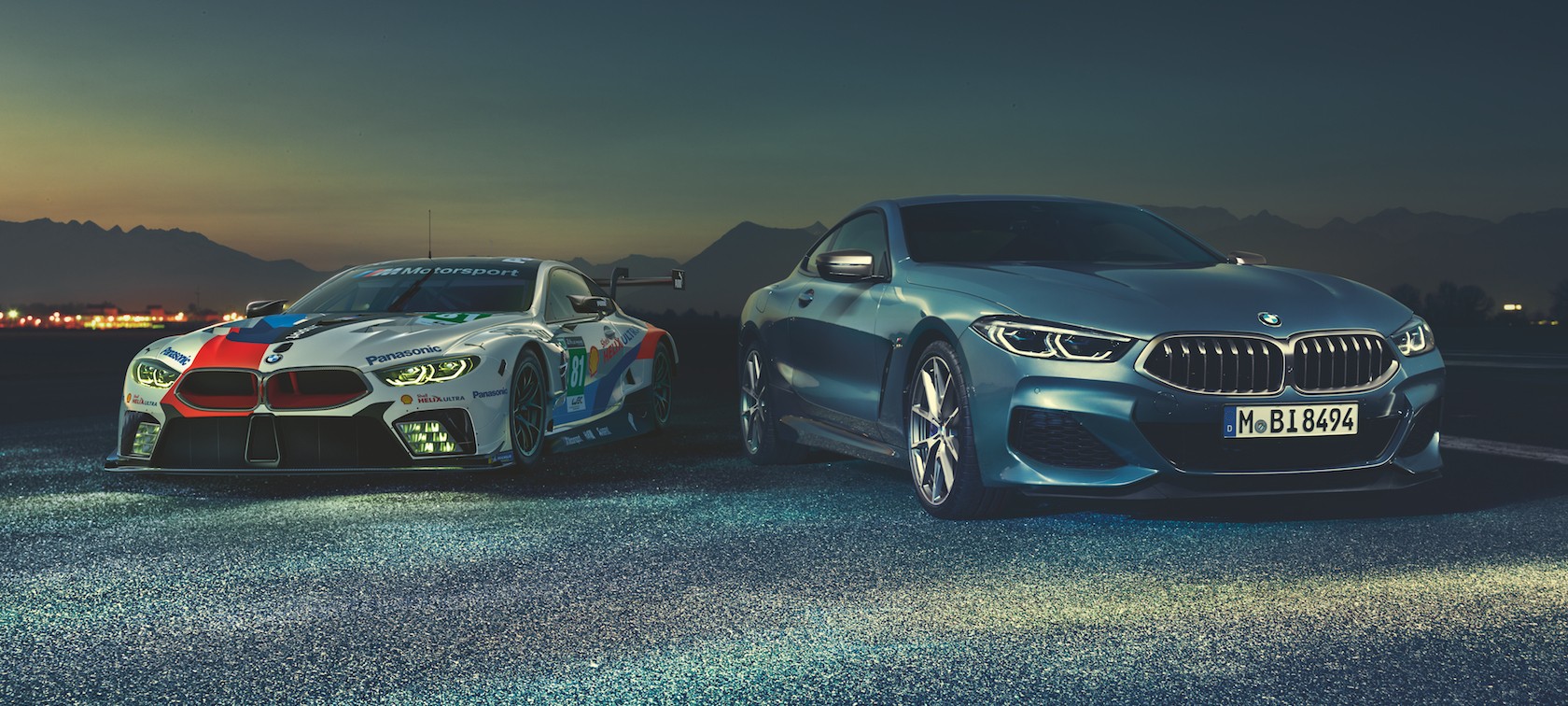 PERFECT PRECISION.
The BMW M850i xDrive takes the driving experience to a new level with its exclusive racing DNA and outstandingly superior power transmission. The intelligent BMW xDrive all-wheel drive system, with rear-wheel-oriented tuning, in combination with the M Sport differential and the standard mixed tyres, ensures optimum traction and driving stability. Added to this are reduced ground clearance, the high rigidity of the entire body and the adaptive M chassis – ideal conditions for a real sports car. The optional electromechanical roll stabilisation also reduces later inclination when turning, thus enabling surprisingly high turning speeds.

Read more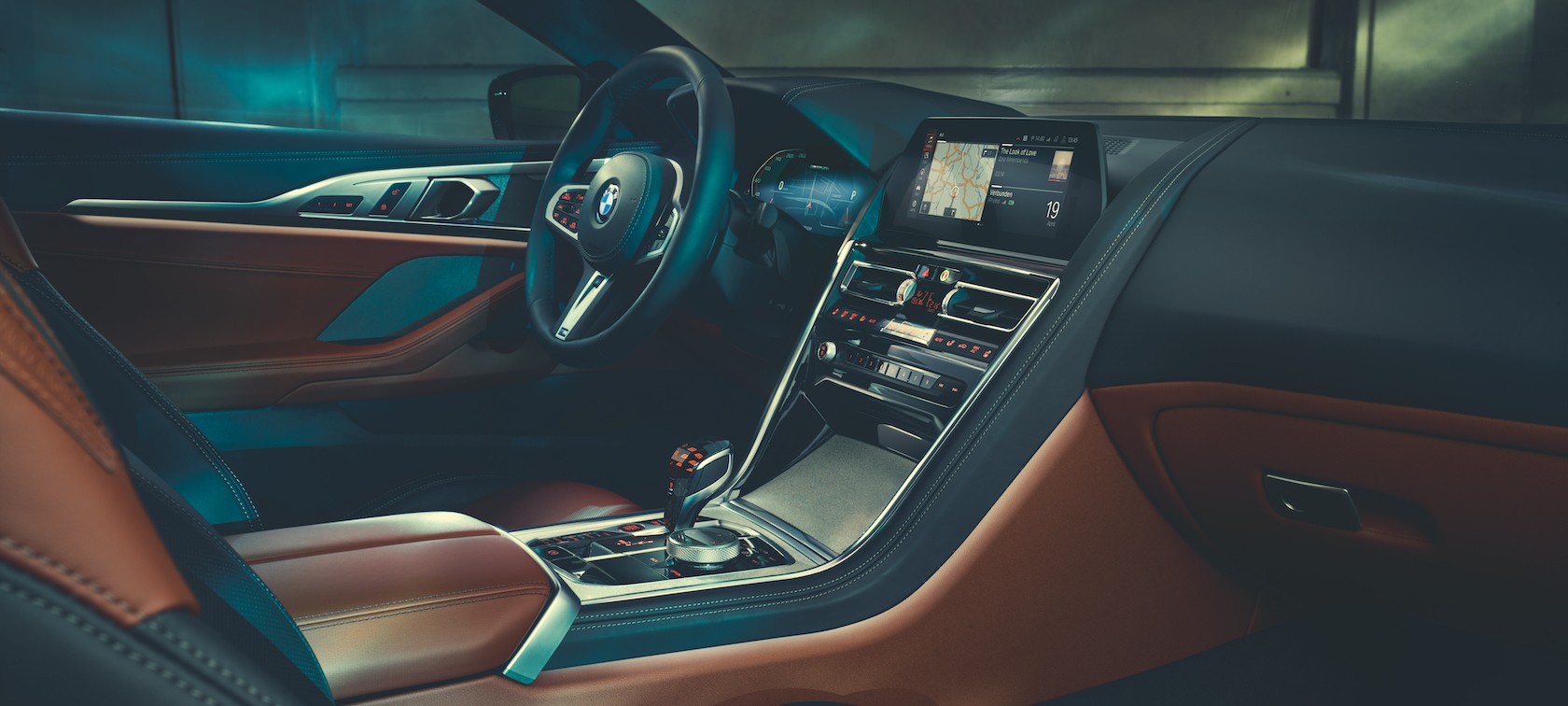 TAILORED TO THRILL.
The sports car of the luxury segment – the modern, puristic interior of the new BMW 8 Series Coupé proves that contrasts can complement each other perfectly. High-quality materials, innovative technologies and numerous colour and equipment variations ensure a luxurious atmosphere and a high-quality appearance despite the distinctive sports car character. The optional glass application adds a touch of decadence to the interior. Functionality for high performance meets elegance for a refined driving experience.

Read more
BMW M850i xDrive Coupé:
Fuel consumption in l/100 km (combined): 10.0-9.9 (NEDC) / 10.8-10.7 (WLTP)
CO2 emissions in g/km (combined): 230-228 (NEDC) / 247-244 (WLTP)

Read more
​
The models illustrated include optional equipment.

Official data on power consumption and electric range were determined in accordance with the mandatory measurement procedure and comply with Regulation (EU) 715/2007 valid at the time of type approval. In case of a range, figures in the NEDC take into account differences in the selected wheel and tire size; figures in the WLTP take into account any optional equipment. WLTP values are used for assessing taxes and other vehicle-related charges that are (also) based on CO2 emissions, as well as for the purposes of vehicle-specific subsidies, if applicable. Where applicable, the NEDC values listed were calculated based on the new WLTP measurement procedure and then converted back to the NEDC measurement procedure for comparability reasons. For newly type-tested vehicles since 01.01.2021, the official data no longer exist according to NEDC, but only according to WLTP. For more information on the WLTP and NEDC measurement procedures, see https://www.bmw.com/wltp.

For further information about the official fuel consumption and the specific CO2 emission of new passenger cars can be taken out of the "handbook of fuel consumption, the CO2 emission and power consumption of new passenger cars", which is available at all selling points and at https://www.dat.de/co2/.


All vehicles, equipment, combination possibilities and varieties shown here are examples and can differ in your country. In no way do they constitute a binding offer by the BMW M GmbH. Visit your local BMW website or see your authorised BMW M Retailer for accurate details on the offers in your country.