01

Progressive BMW M Design

02

Excellent driving dynamics thanks to M xDrive

03

V8 engine with 460 kW (625 hp)* and 750 Nm*

04

From 0 to 100 km/h in 3.8 seconds*

05

M specific suspension
DISTINCTIVE ATHLETICS.
With its powerful proportions and precise contours, the athletic exterior design of the BMW X5 M Competition achieves a tremendous presence. In the interior, luxurious materials and M specific highlights promise a unique, sporty and exclusive driving experience.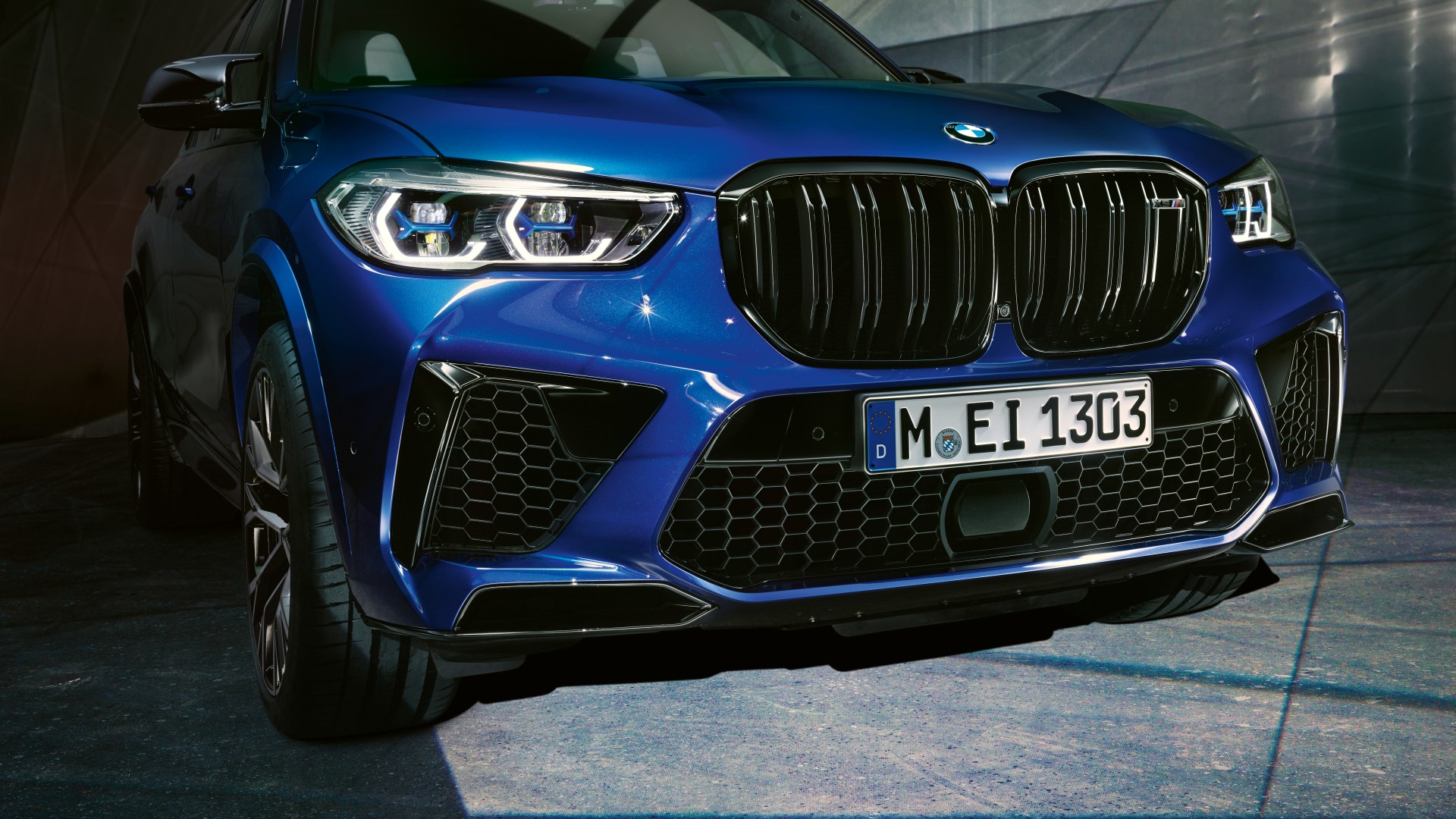 BMW M double kidney grille.
The expressive front design of the BMW X5 M Competition with its high-gloss black double kidney grille and air intakes that widen towards the bottom make for a fulminant appearance.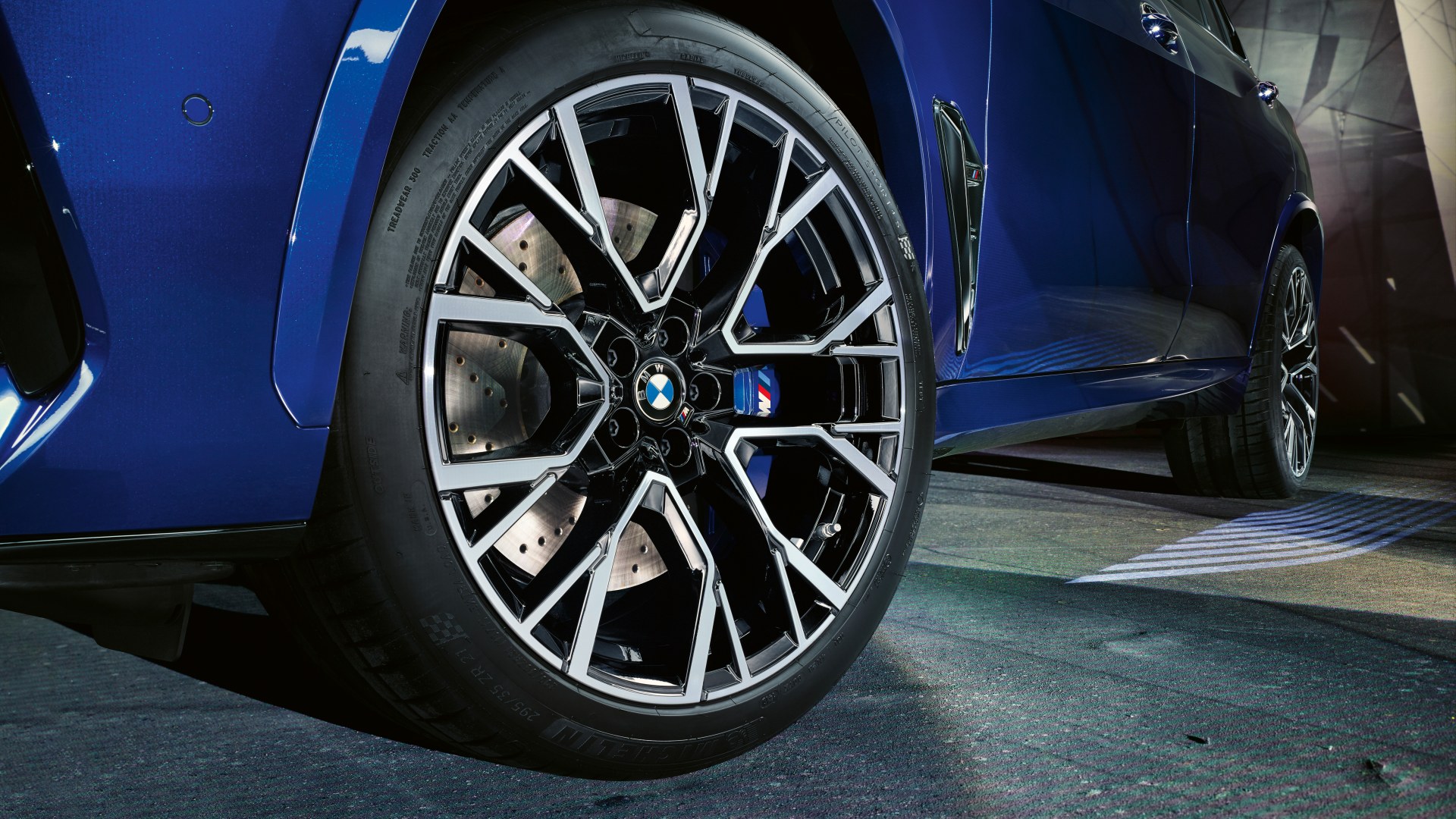 BMW M light alloy wheels.
Impressive 818 M Bicolor star spoke light alloy wheels highlight the exterior of the BMW X5 M Competition.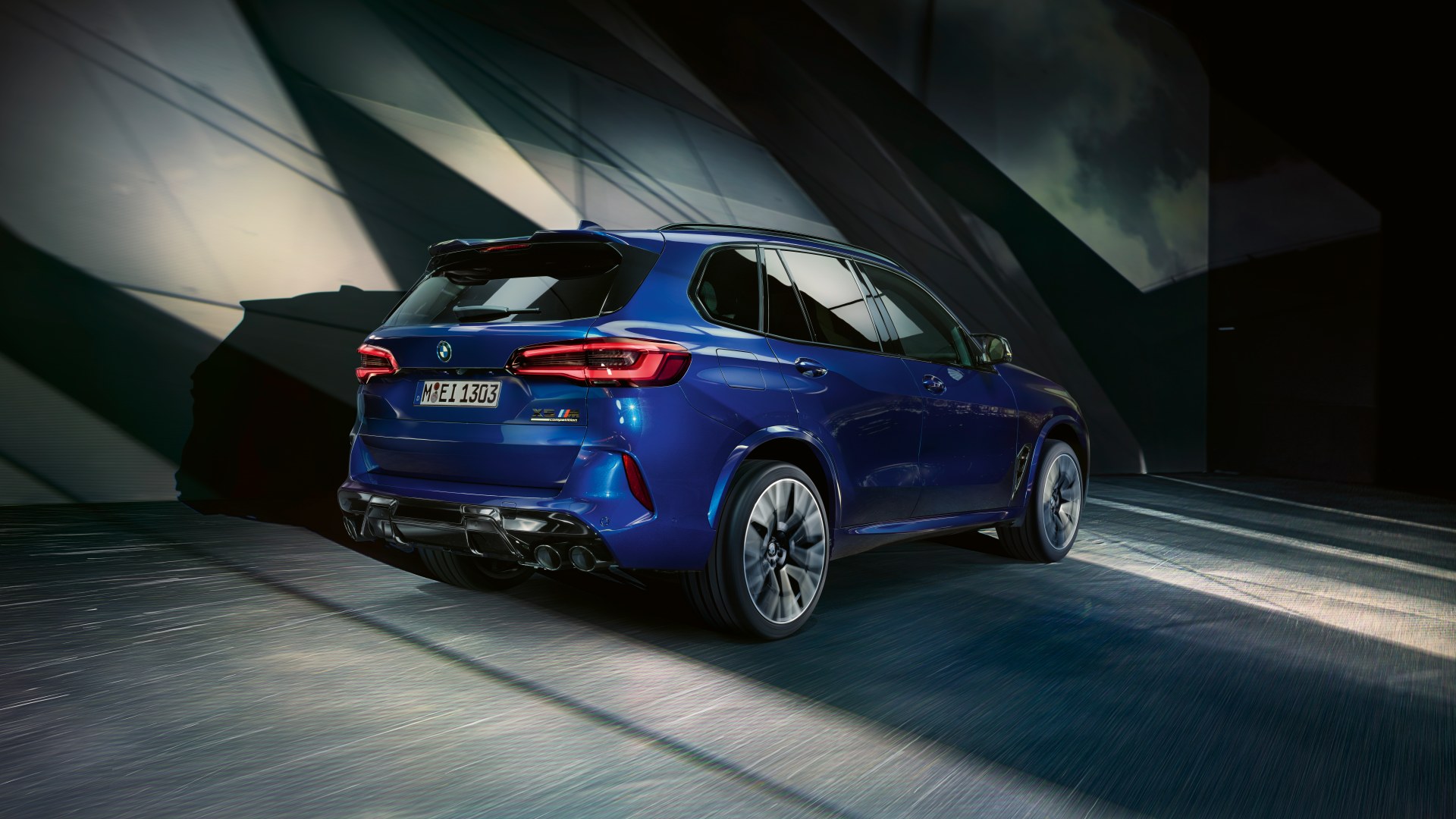 BMW M Sport exhaust system.
The M Sport exhaust system and four large 100 mm tailpipes provide an emotional and distinctive sound and reinforce the supremacy of the BMW X5 M Competition with the massive, broad shape of the rear.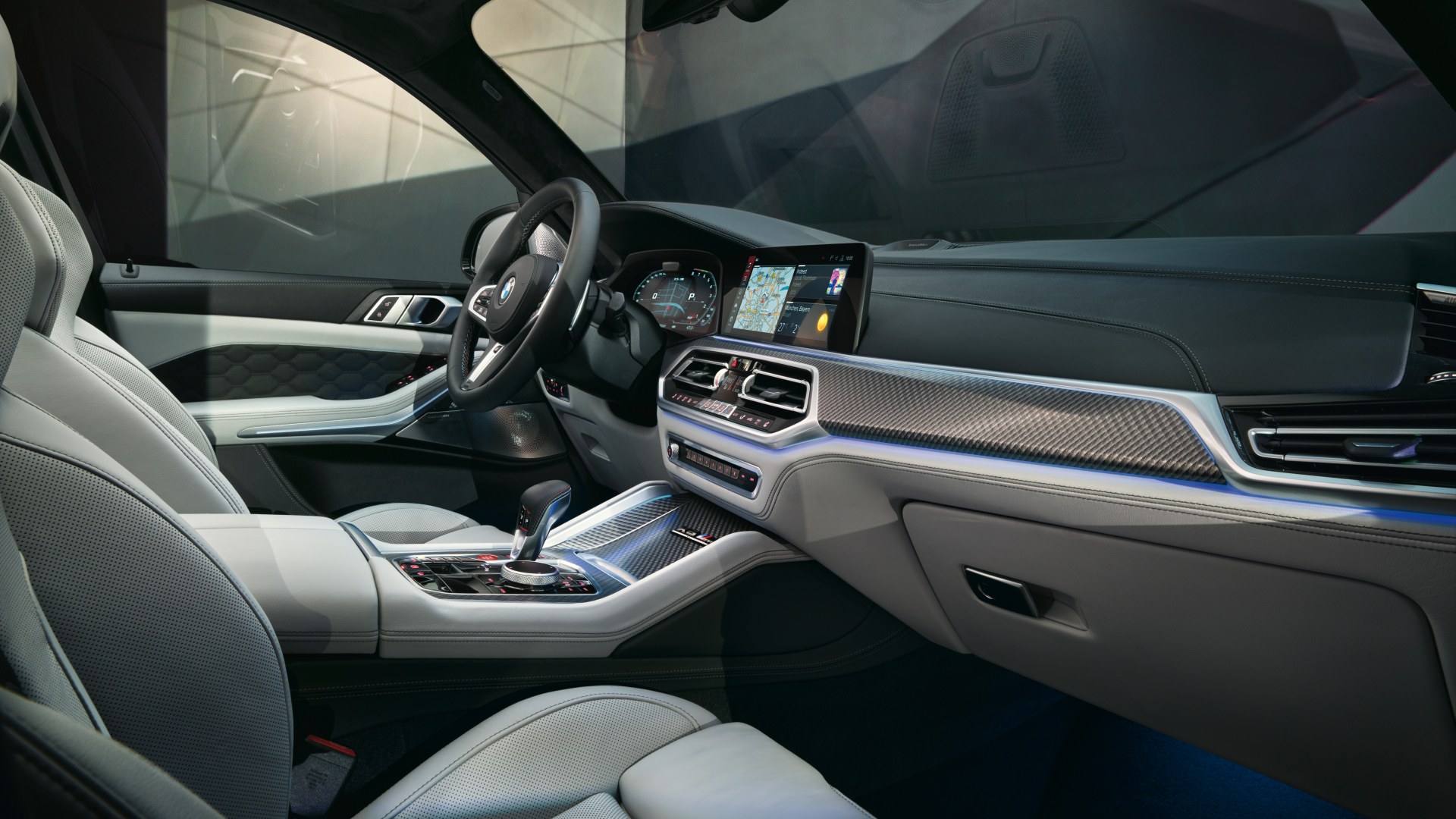 BMW M interior.
M specific user interface of instrument cluster and Control Display: the interior of the BMW X5 M Competition creates a perfect symbiosis of sportiness and luxury with every exclusive detail.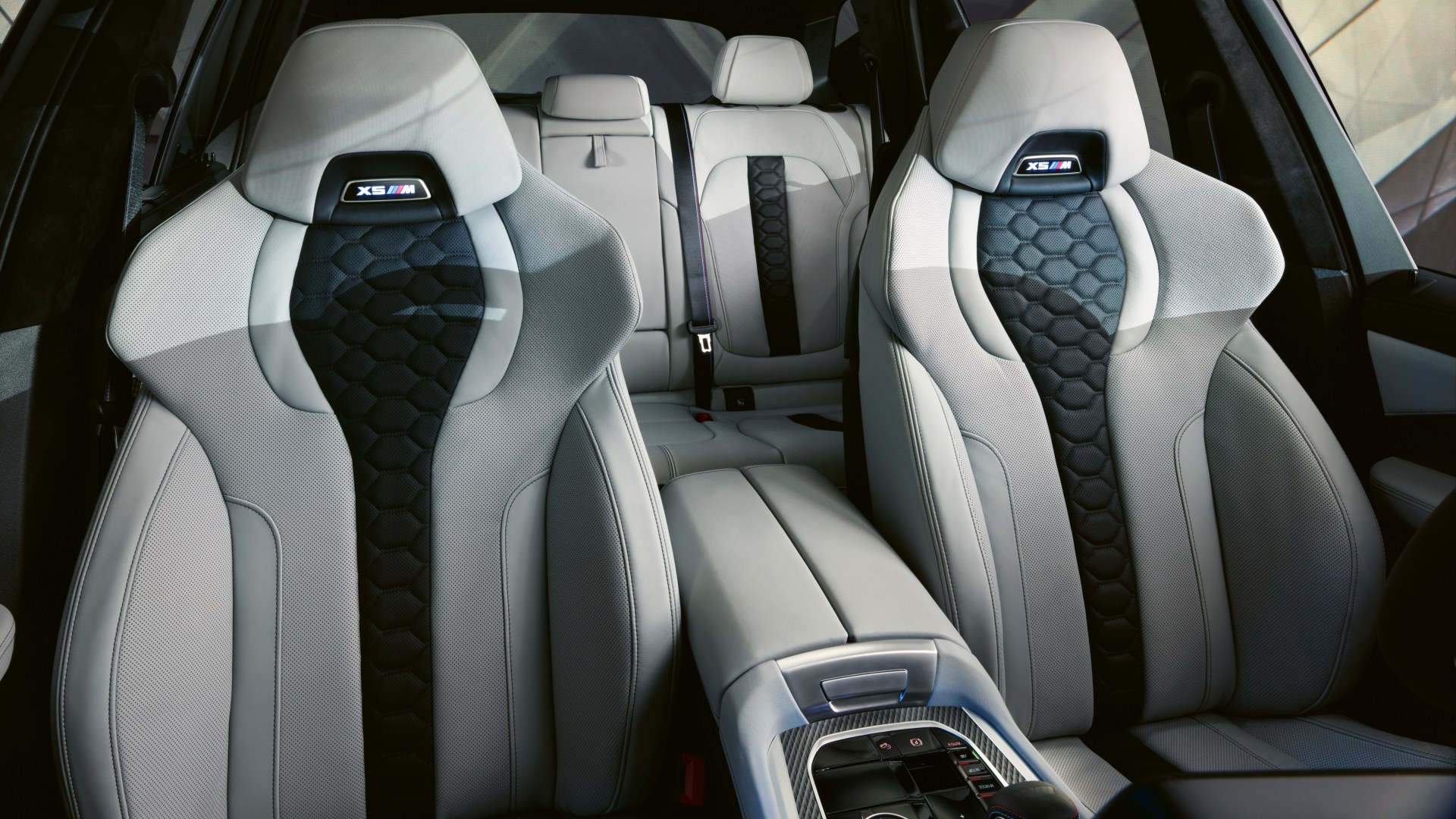 BMW M Multifunctional seats
The M Multifunctional seats full leather "Merino" in Silverstone/Black with illuminated X5 M logo and fully integrated headrests make an athletically exclusive statement, characterised by the supreme seating comfort and perfect side support.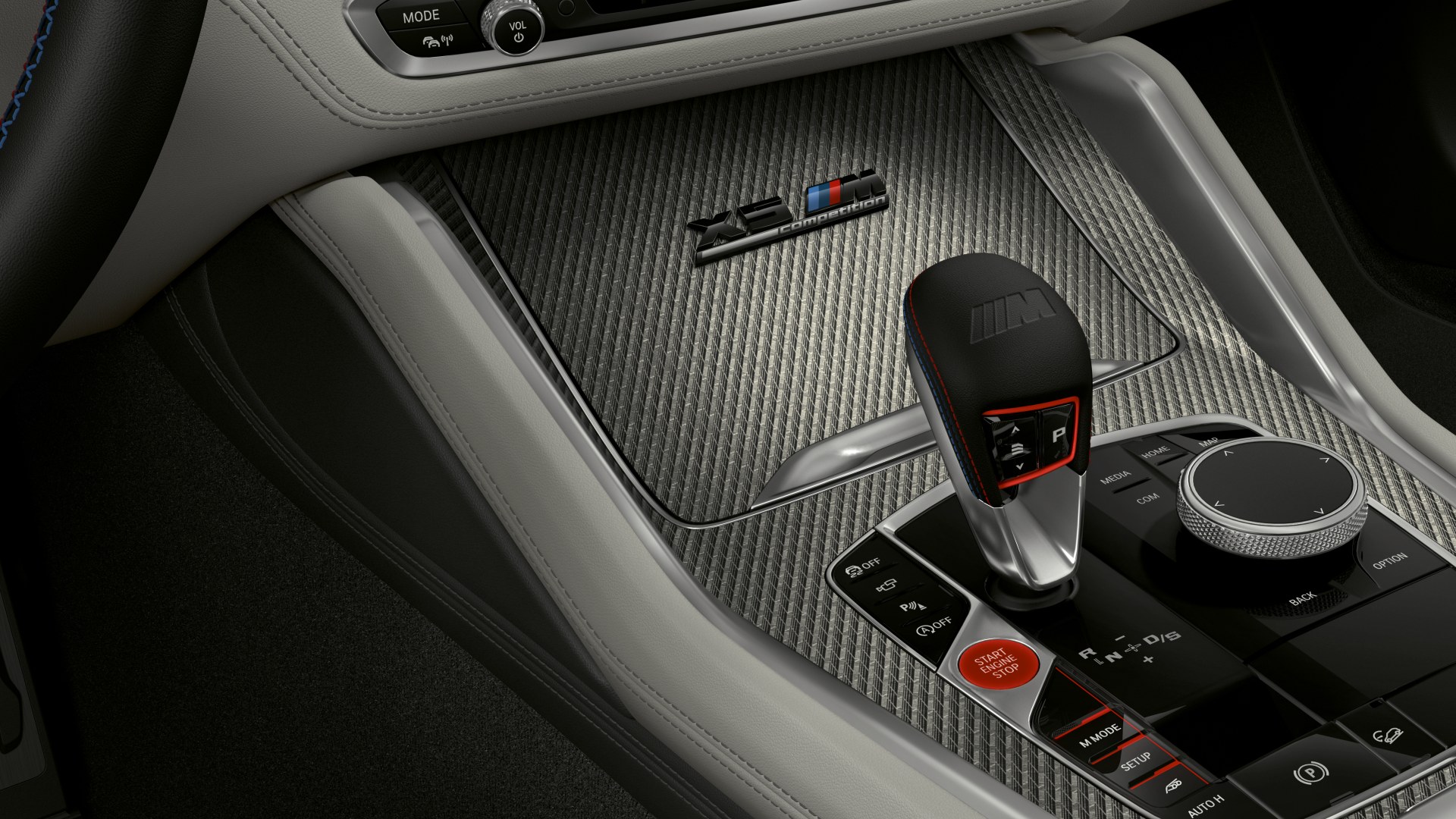 BMW M gear selector
The extravagantly designed M gear selector with waterfall lighting, stamped M Logo and tricolor stitching is a highlight in the interior of this high performance automobile.
3,8 sec.
The time it takes the BMW X6 M Competition to accelerate from 0 to 100 km/h.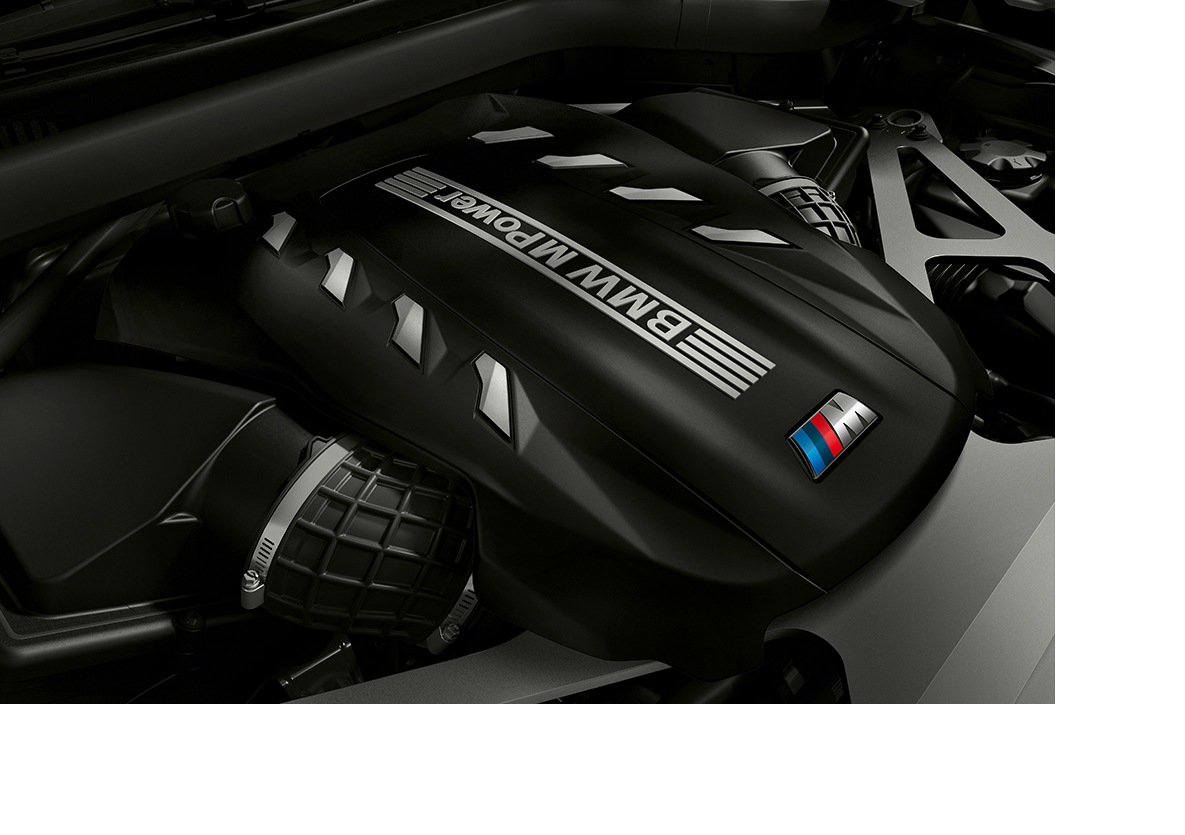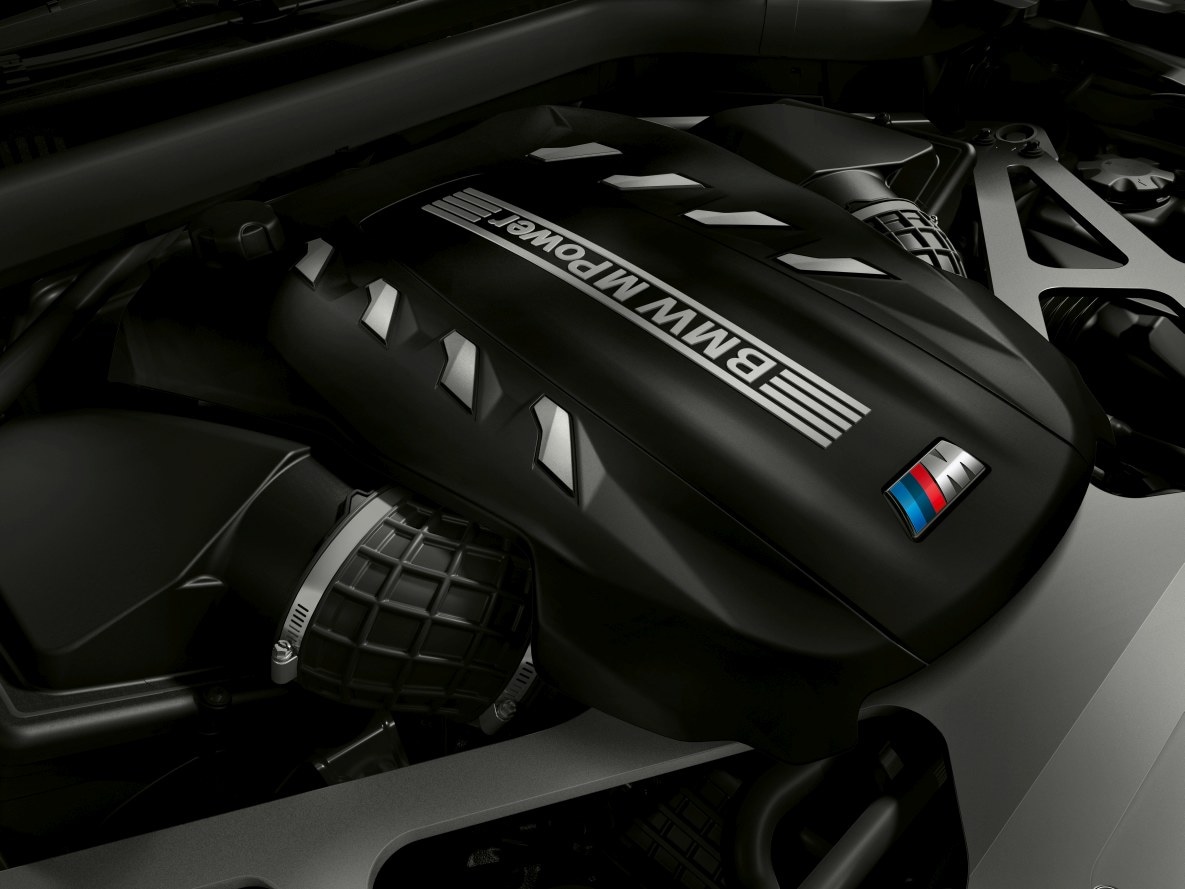 The engine oft the BMW X5 M Competition
ABSOLUTE POWER.
Sets the tone: The high-performance M TwinPower Turbo 8-cylinder petrol engine with a displacement of 4.4 litres and 460 kW (625 hp) is the most powerful of all engines in BMW standard production vehicles. Equipped with two twin scroll turbochargers, high-pressure injection and Valvetronic, the high-performance power unit inside the BMW X5 M Competition impresses both on the road and on the racetrack: 750 Nm of torque, acceleration from 0 to 100 km/h in 3.8 seconds and from 0 to 200 km/h in 13.4 seconds.

Read more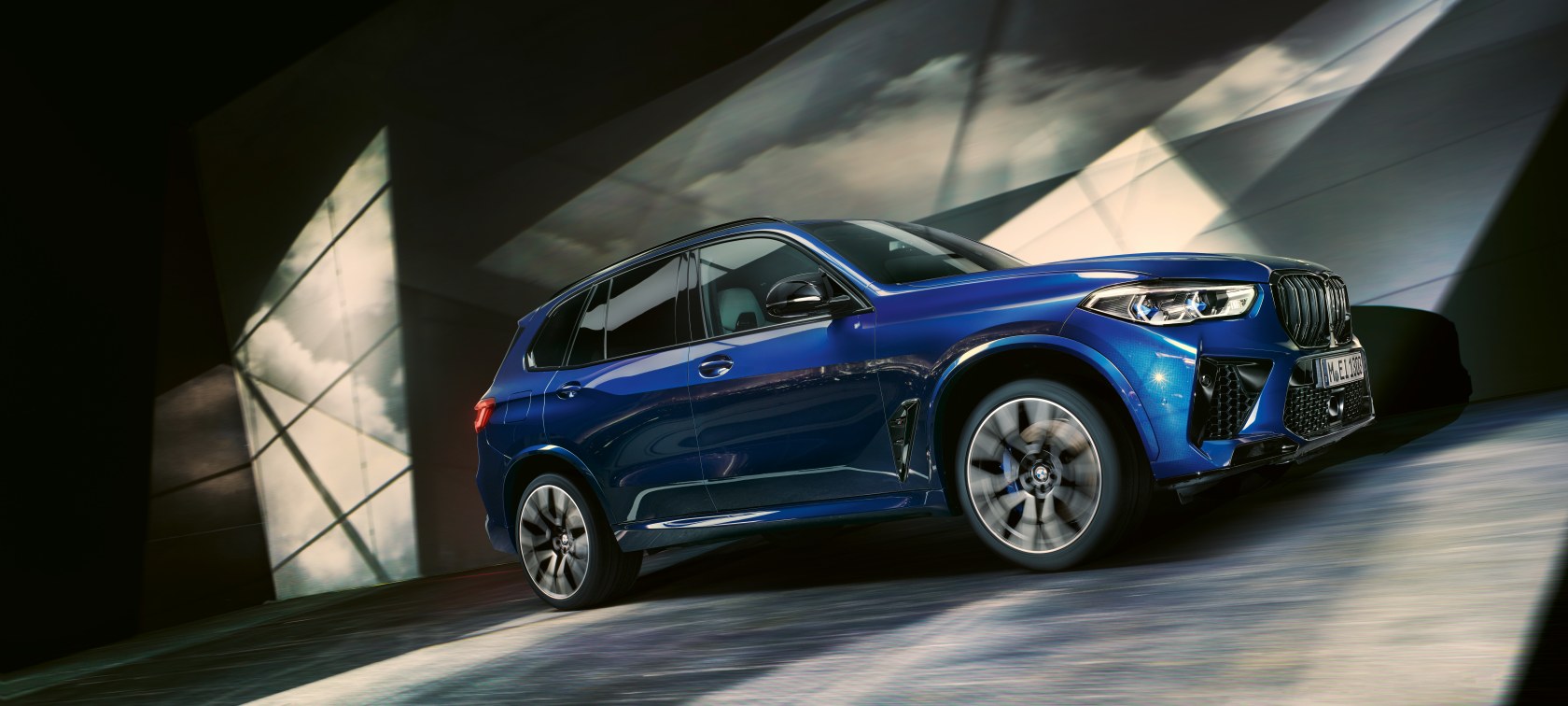 INCOMPARABLE CHARISMA. PURE SUPERIORITY.
M specific suspension.

BMW M Compound brakes.

BMW M xDrive.

8-speed M Steptronic sport transmission.

Integrated braking system.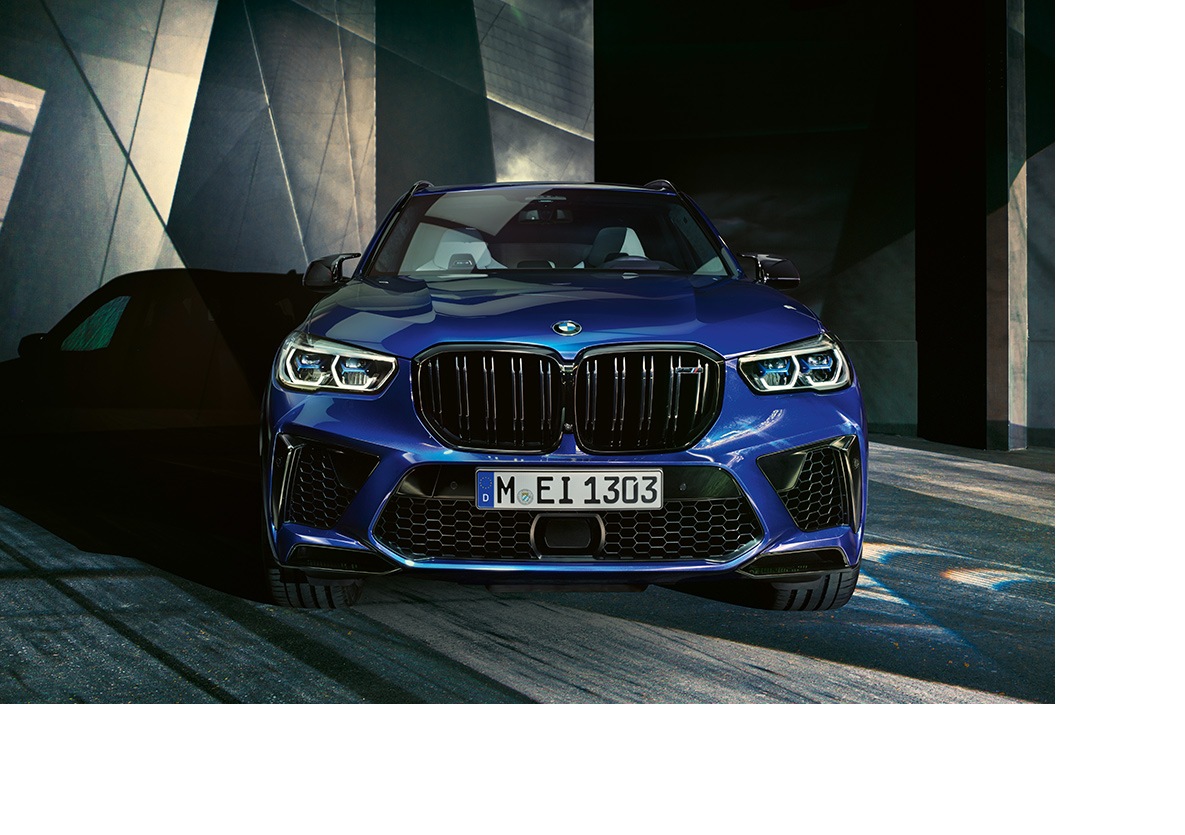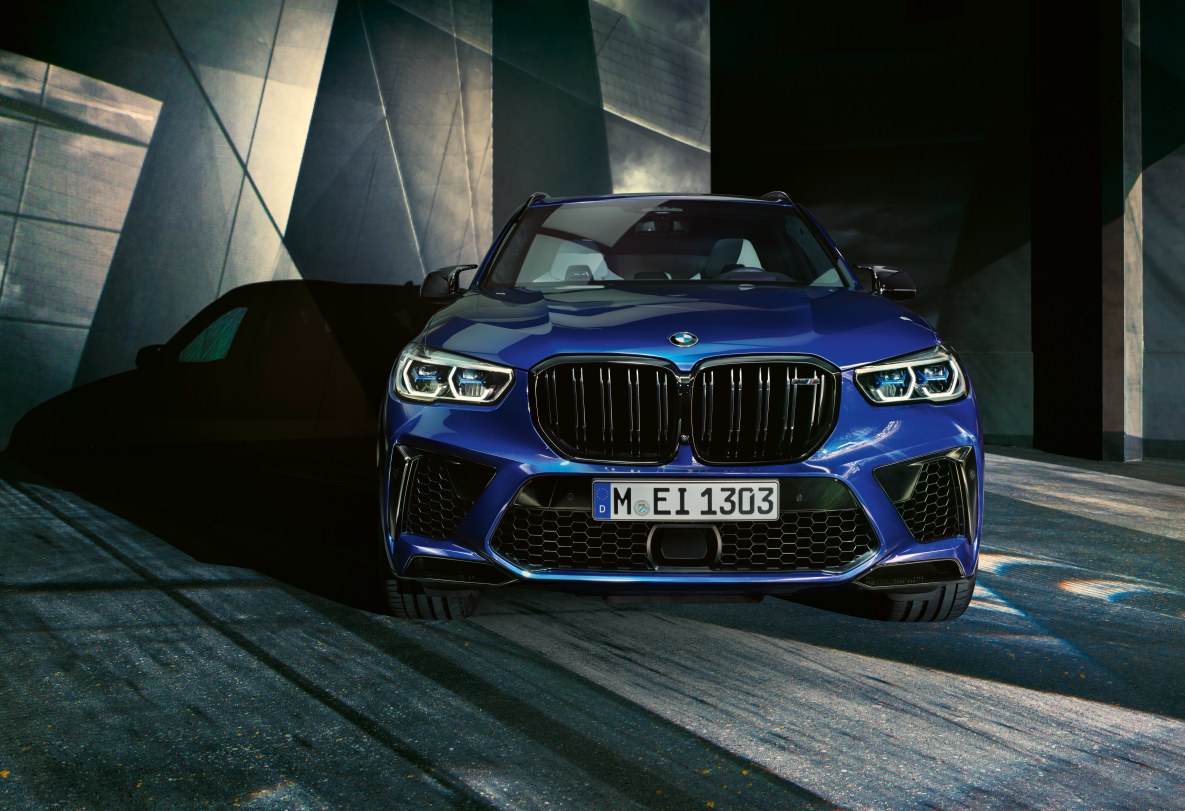 "Maximum presence and unrivalled driving dynamics make the BMW X5 M Competition unique."

Markus Flasch, Chairman of the Board of Management of BMW M GmbH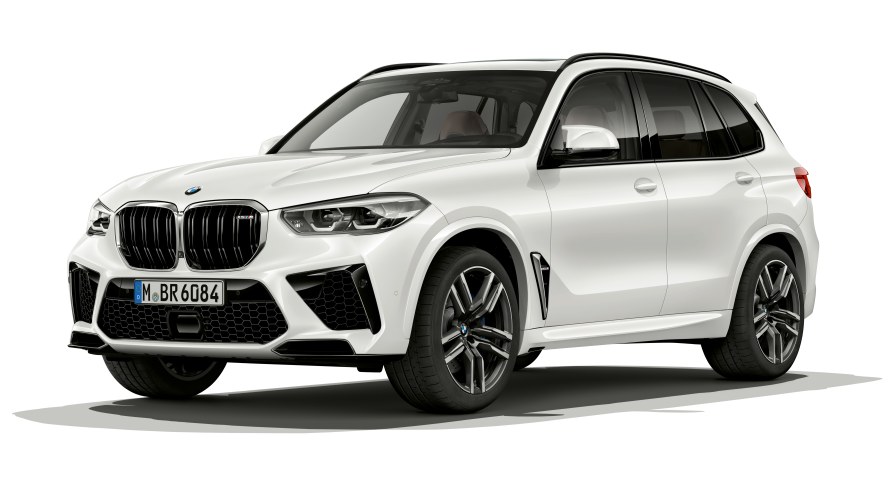 THE BMW X5 M.
The M TwinPower Turbo V8 engine in the BMW X5 M delivers 441 kW (600 hp) and accelerates the high performance SAV from 0 to 100 km/h in 3.9 seconds. Among the M automobile's characteristic features are high-gloss chrome trim components such as the M kidney grille rim and the twin tailpipes.

Read more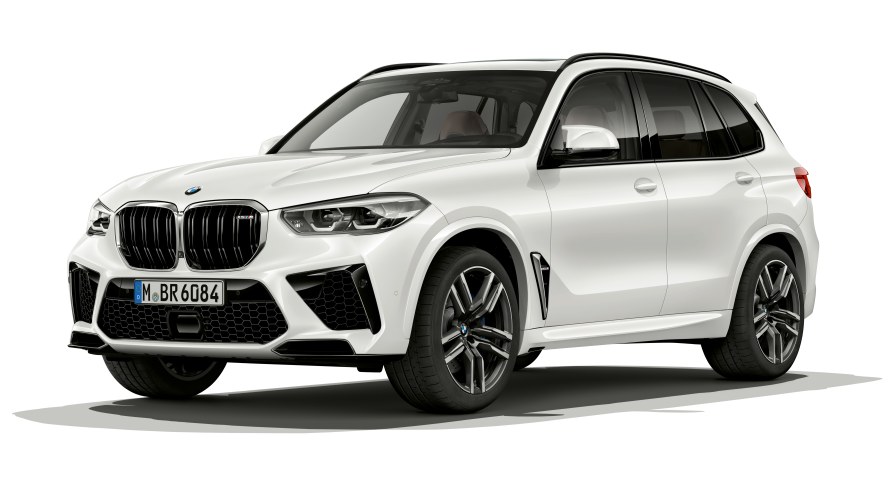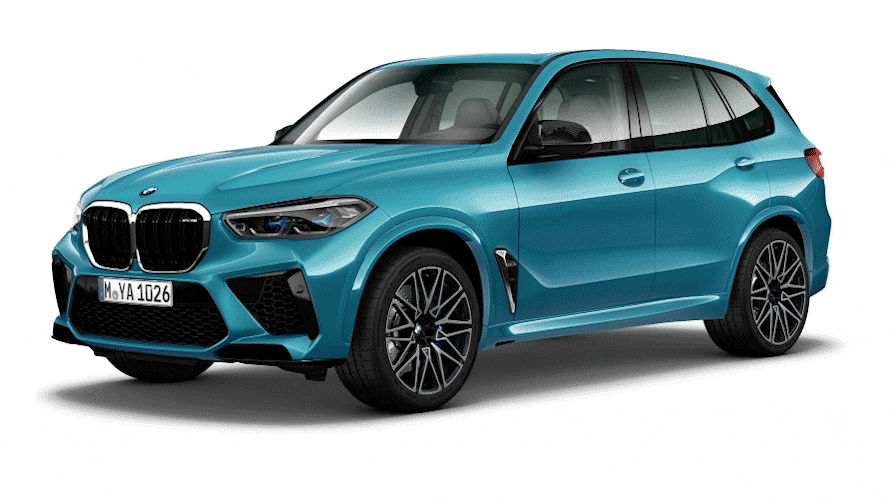 BMW INDIVIDUAL.
Special paints available for the BMW X5 M automobiles.
Nothing is as sovereign as individuality. That's why BMW M now also offers special paint finishes for the BMW X5 M automobiles. With the exclusive, high-quality and diverse BMW Individual paint finishes, customers can perfectly adapt the sporty exterior of the X5 M to their individual preferences. For more information about BMW M special paint finishes, please contact your authorised BMW dealer. For a first impression, please click on the BMW Individual Visualizer.
Read more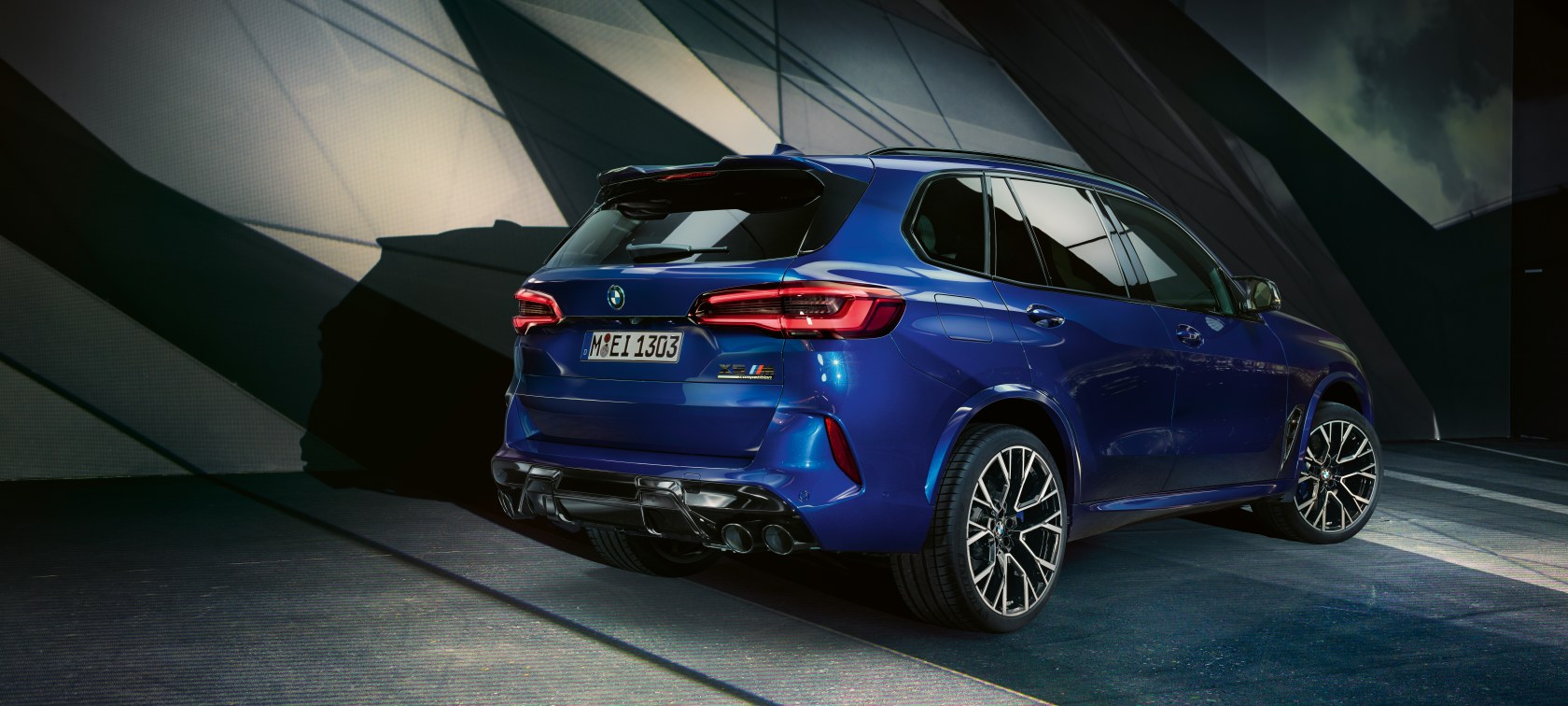 THE X5 M
More information, technical data and prices
BMW X5 M:
Fuel consumption in l/100 km (combined): 13.6-13.2 (WLTP)
CO2 emissions in g/km (combined): 308-301 (WLTP)
BMW X5 M Competition:
Fuel consumption in l/100 km (combined): 13.3 (NEDC) / 13.6-13.3 (WLTP)
CO2 emissions in g/km (combined): 303 (NEDC) / 307-303 (WLTP)

Read more
​
The models illustrated include optional equipment.

Official data on power consumption and electric range were determined in accordance with the mandatory measurement procedure and comply with Regulation (EU) 715/2007 valid at the time of type approval. In case of a range, figures in the NEDC take into account differences in the selected wheel and tire size; figures in the WLTP take into account any optional equipment. WLTP values are used for assessing taxes and other vehicle-related charges that are (also) based on CO2 emissions, as well as for the purposes of vehicle-specific subsidies, if applicable. Where applicable, the NEDC values listed were calculated based on the new WLTP measurement procedure and then converted back to the NEDC measurement procedure for comparability reasons. For newly type-tested vehicles since 01.01.2021, the official data no longer exist according to NEDC, but only according to WLTP. For more information on the WLTP and NEDC measurement procedures, see https://www.bmw.com/wltp.

For further information about the official fuel consumption and the specific CO2 emission of new passenger cars can be taken out of the "handbook of fuel consumption, the CO2 emission and power consumption of new passenger cars", which is available at all selling points and at https://www.dat.de/co2/.


All vehicles, equipment, combination possibilities and varieties shown here are examples and can differ in your country. In no way do they constitute a binding offer by the BMW M GmbH. Visit your local BMW website or see your authorised BMW M Retailer for accurate details on the offers in your country.