01

M TwinPower Turbo 8-cylinder petrol engine

02

Max. output 390 kW (530 hp)

03

0-100 km/h in 4.3 seconds

04

M specific design

05

Fascinating driving dynamics
PROVOCATIVE CHARACTER.
Leaves no peace for your pulse: powerful proportions and exceptional design elements in combination with the BMW Individual high-gloss Shadow Line create a masterpiece of sporty elegance.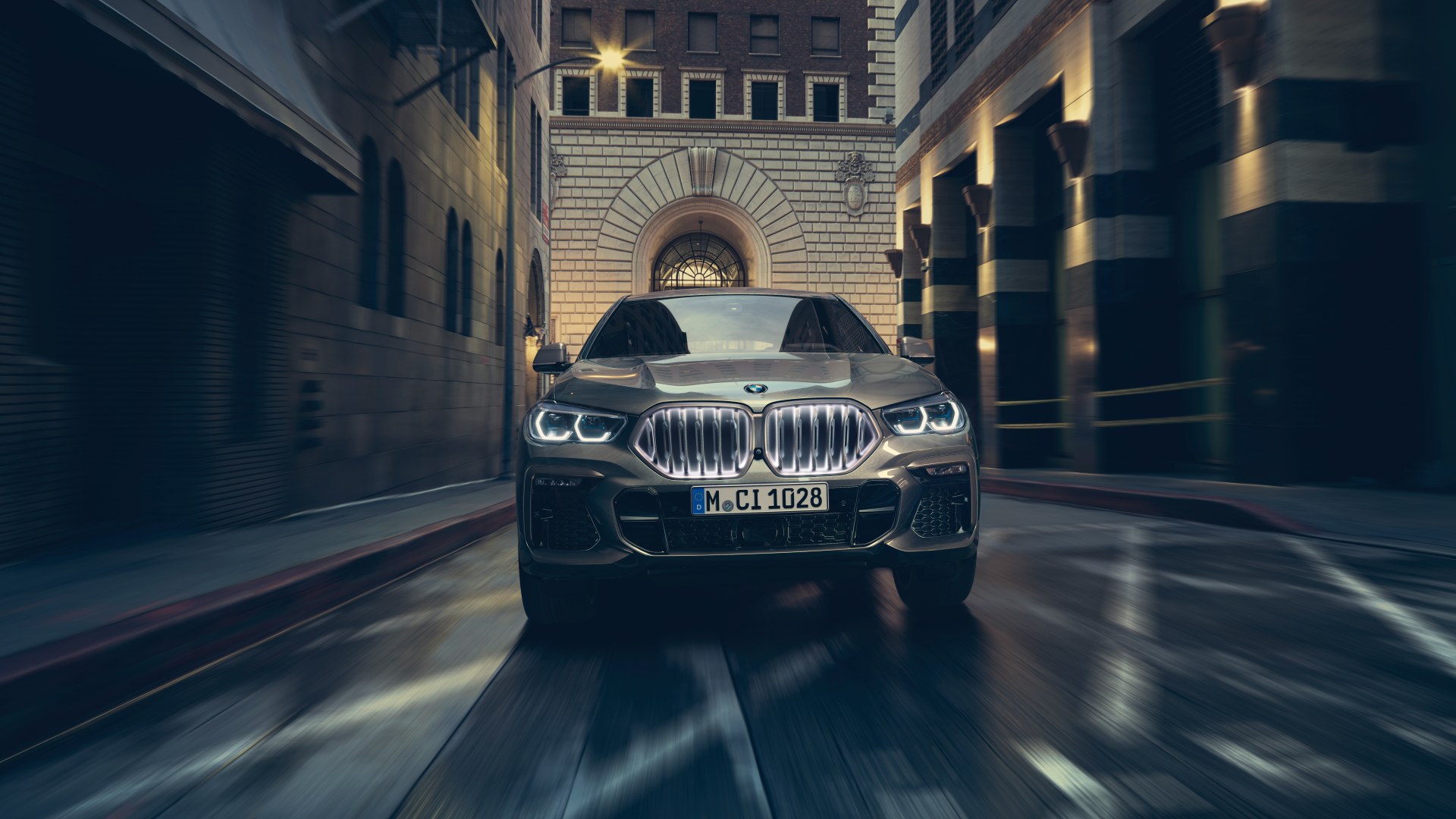 UNATTAINED DISTINCTION.
A genuine highlight: the BMW kindey grille 'Iconic Glow' lights up the darkness and sets new standards in innovative design.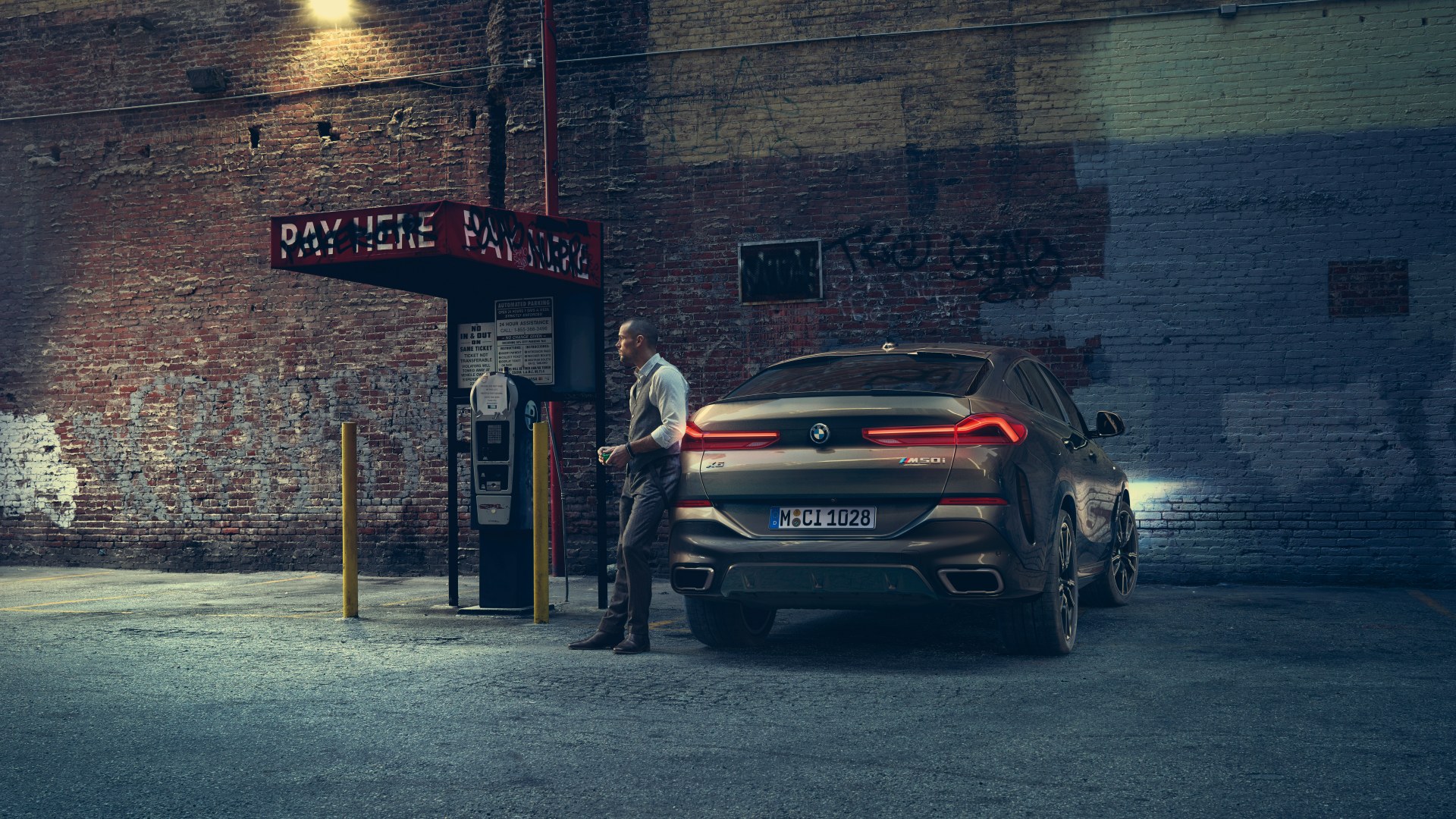 UNRIVALED SOVEREIGNTY.
A new form of maximum presence – the new BMW X6 M50i impresses with hitherto unachieved authority. The special M specific details and features perfectly complement the already extremely sporty, dominant design.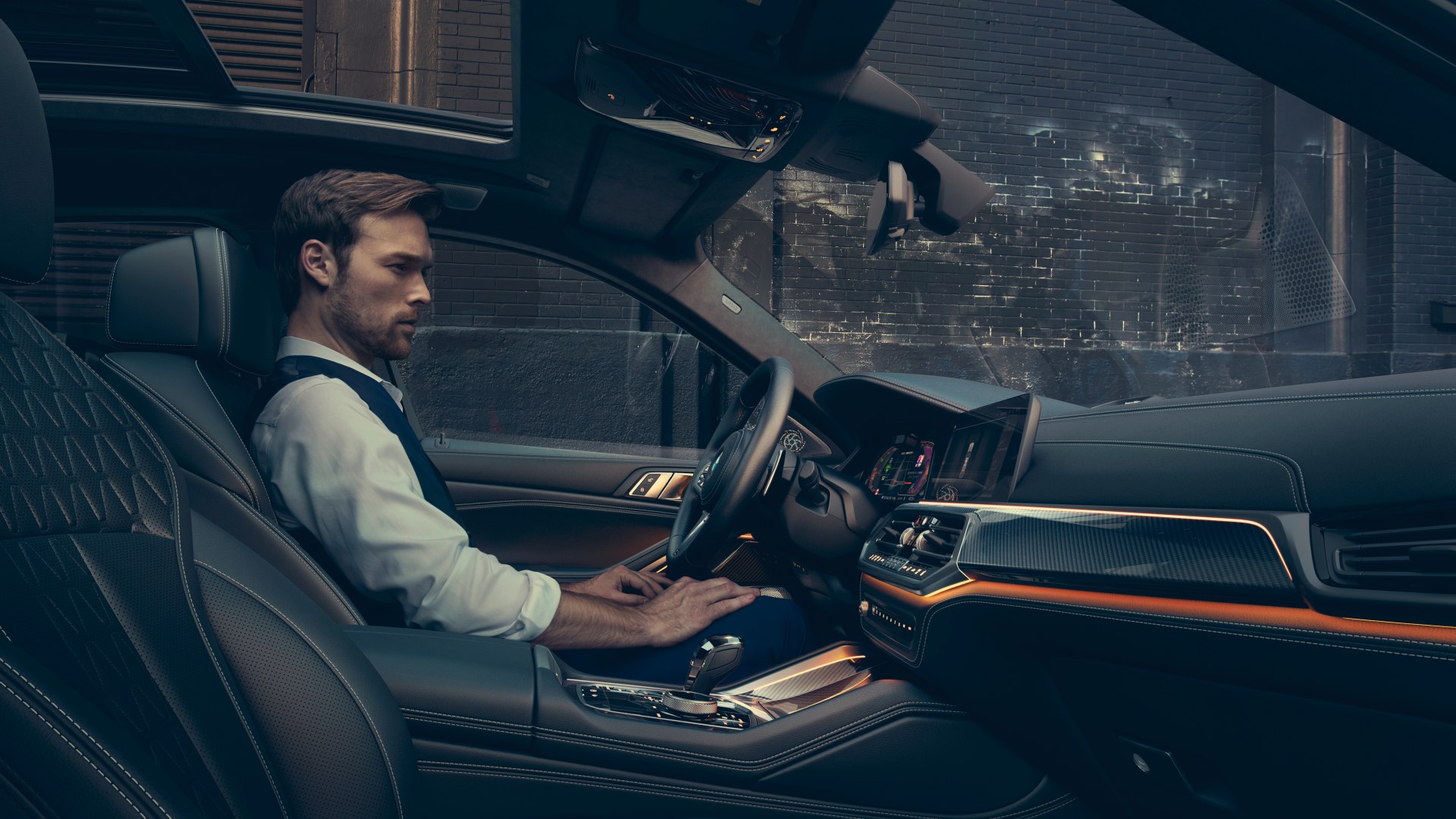 LEADING TO DIFFERENT DIMENSIONS.
The driver-oriented cockpit with especially large 12.3" displays ensures optimum operability and maximum comfort.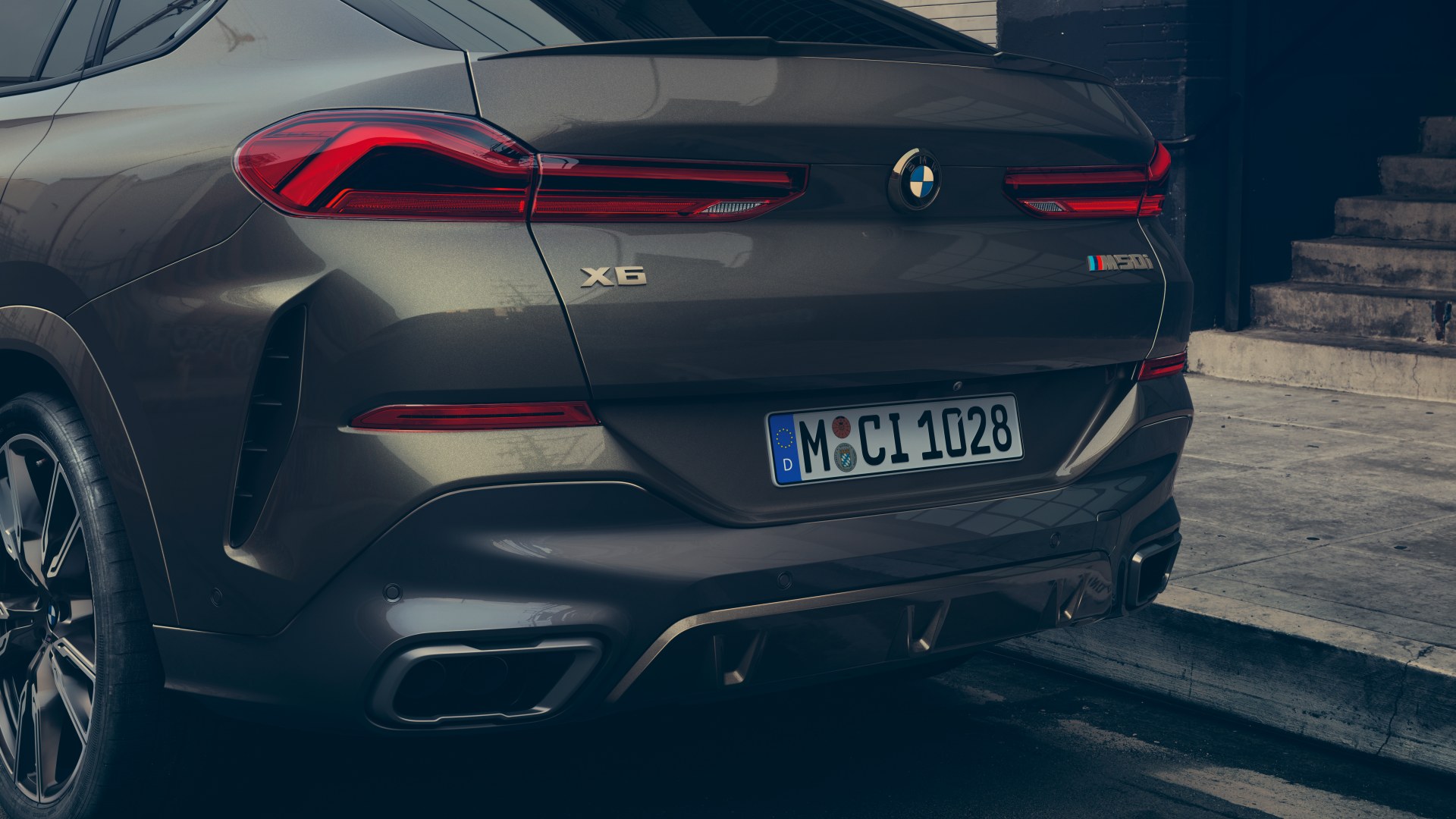 FEATURES OF AN ATHLETE.
The M sport exhaust system and the M rear spoiler of the BMW X6 M50i are symbols of its sporting character.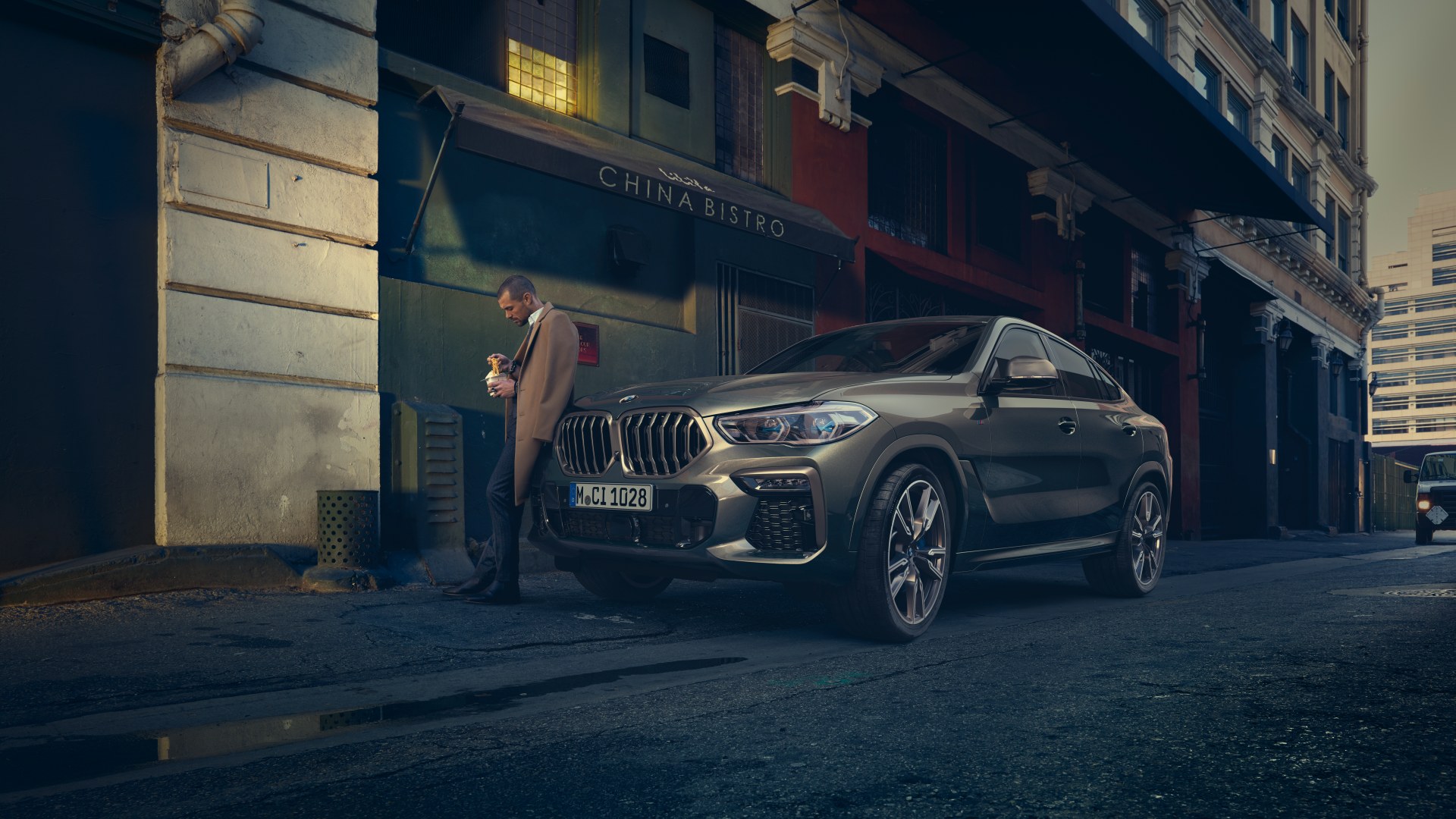 ABSOLUTE DOMINANCE.
The BMW X6 M50i demonstrates pure superiority: with muscular proportions and distinctive BMW X features alongside exclusive technologies.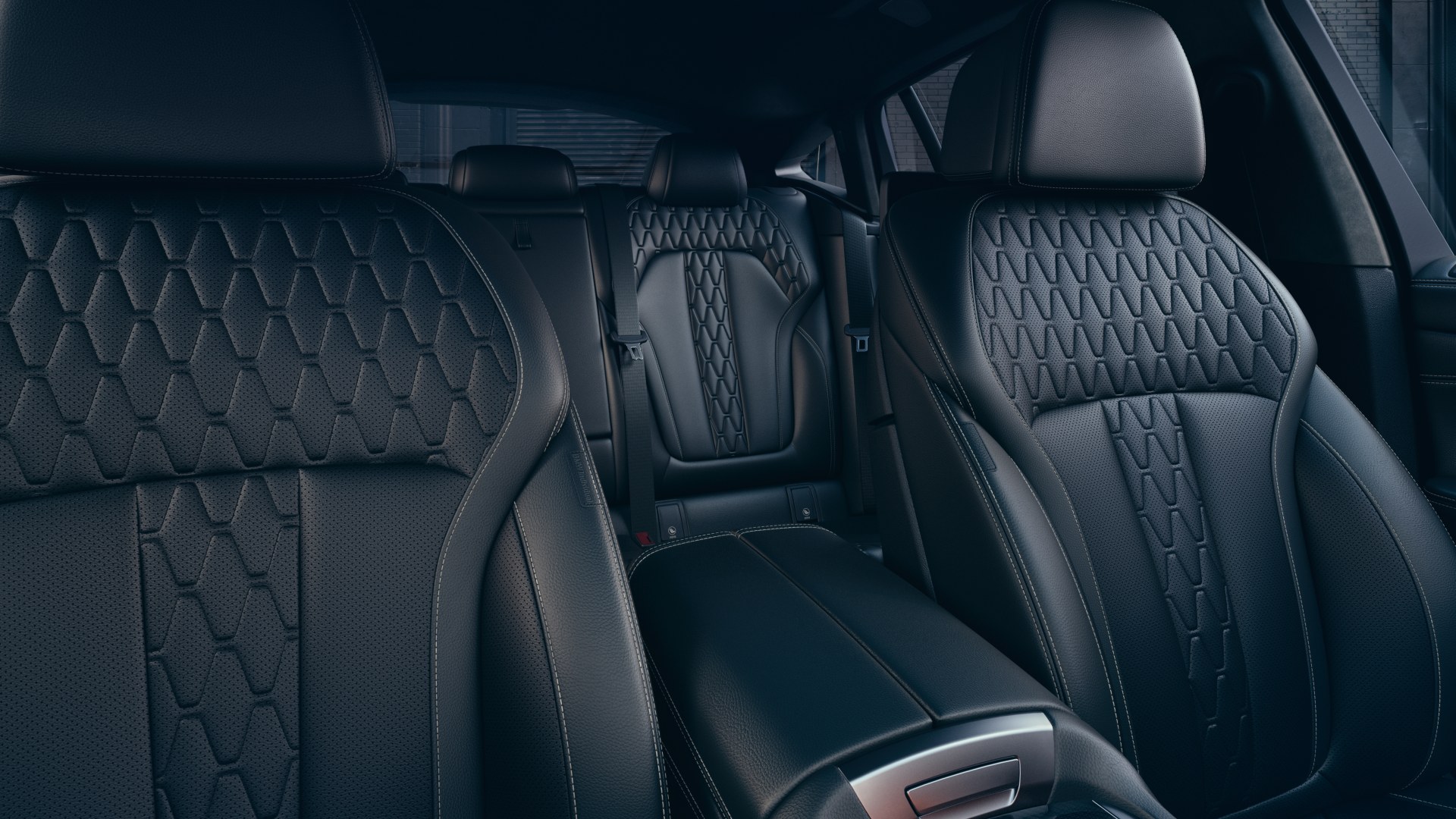 EXTREME. NOBLE.
Exclusive sport seats in the BMW X6 M50i provide an extremely dynamic yet also elegant ambience.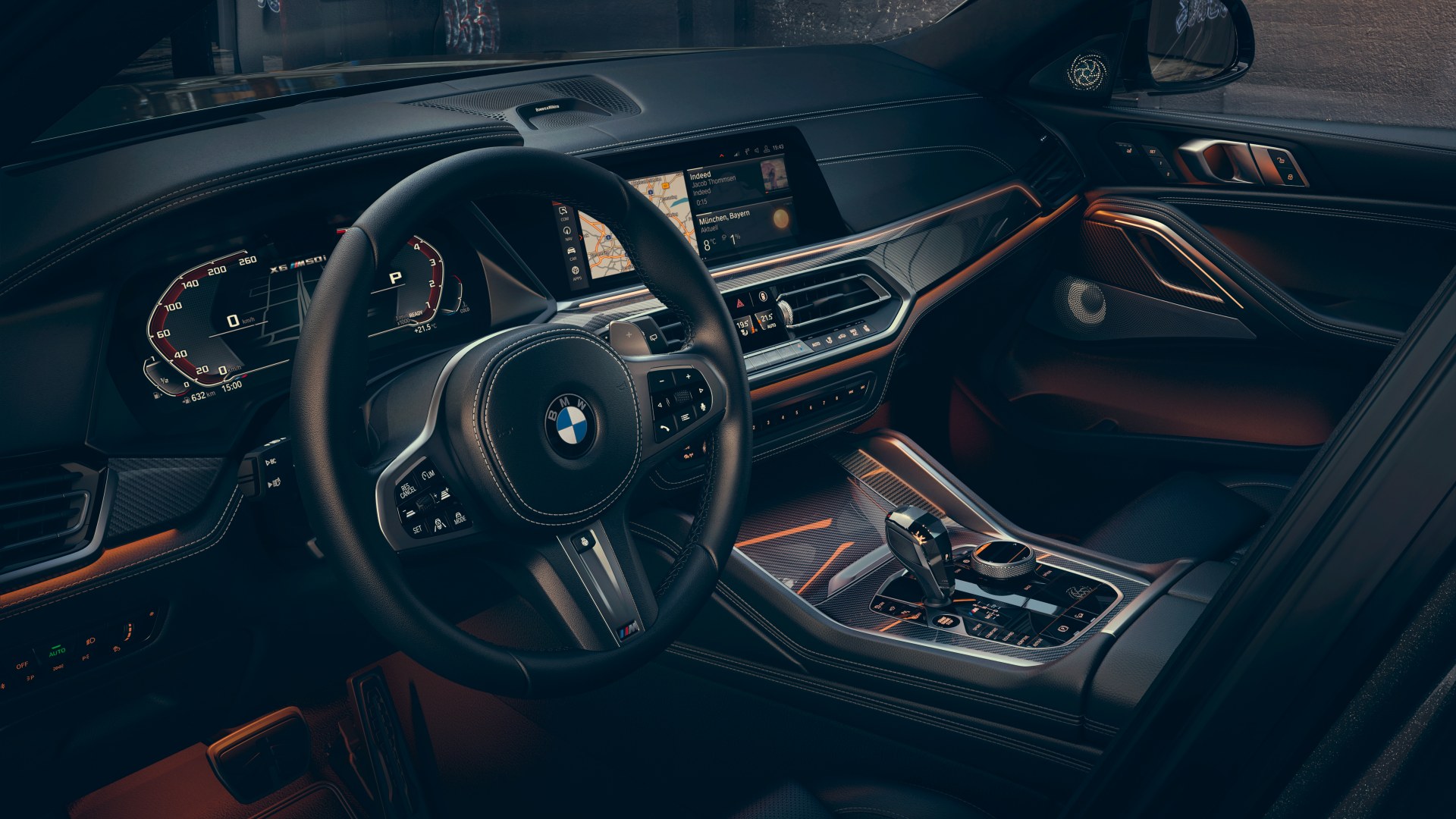 TREMENDOUS ELEGANCE.
The interior of the BMW X6 M50i guides innovative technologies and maximum exclusivity to a common new level.
4.3 sec.
The time, the all-new BMW X6 M50i needs to accelerate from 0 to 100 km/h.
SOVEREIGN IN THE LEAD.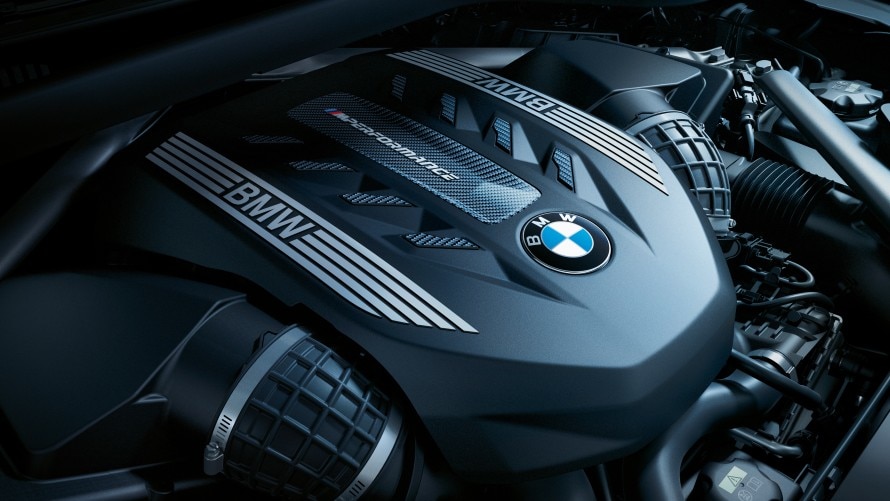 The M TwinPower Turbo 8-cylinder petrol engine combines two turbochargers with Valvetronic fully variable valve control and the direct petrol injection High-Precision Injection. Its peak output is 390 kW (530 hp) with a maximum torque of 750 Nm. The two turbochargers are compactly positioned between the cylinder banks. Combined with exceptional driving dynamics and future-oriented technologies, the BMW X6 M50i is the ideal guiding force to follow your own paths.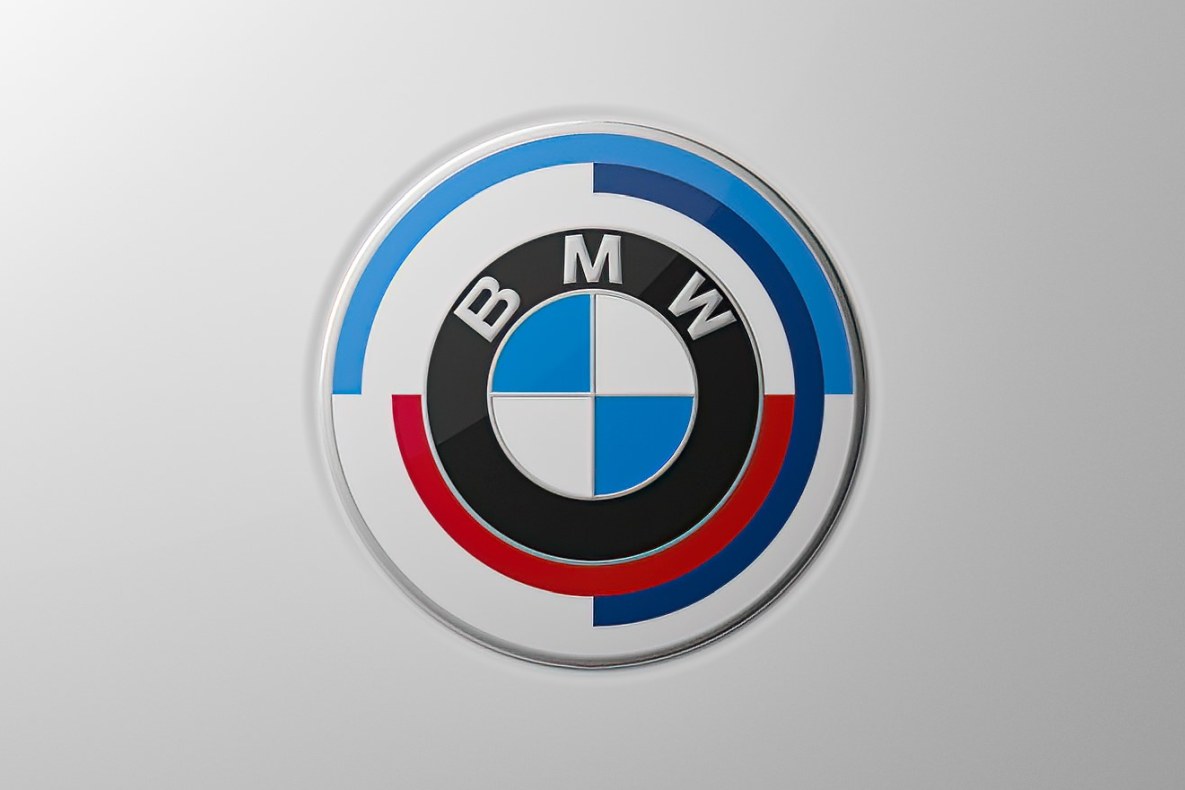 50 YEARS OF BMW M.
Historic BMW M paint finishes and legendary motorsport emblem.
The start of the anniversary year sees the return of the iconic BMW Motorsport emblem. BMW M is putting down a marker for those who love tradition. All BMW M models and all BMW models with M Sport package now have the option of having the classic logo on the front, back and wheel hubs. This is the first offer of its kind in the history of the brand and can be ordered immediately.
In addition, in the anniversary year of 2022 there's a wide range of historic paint finishes like Dakar Yellow, Daytona Violet metallic, Macao Blue metallic or Imola Red on offer for selected models.

Read more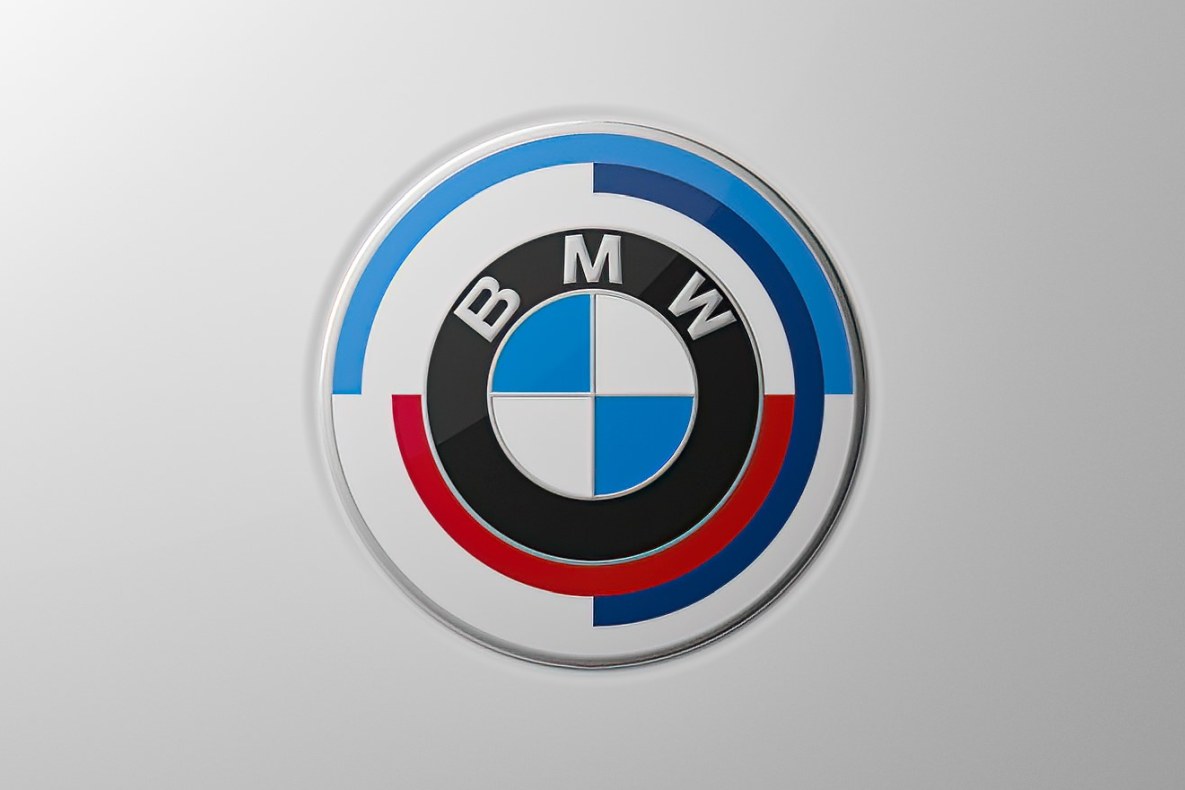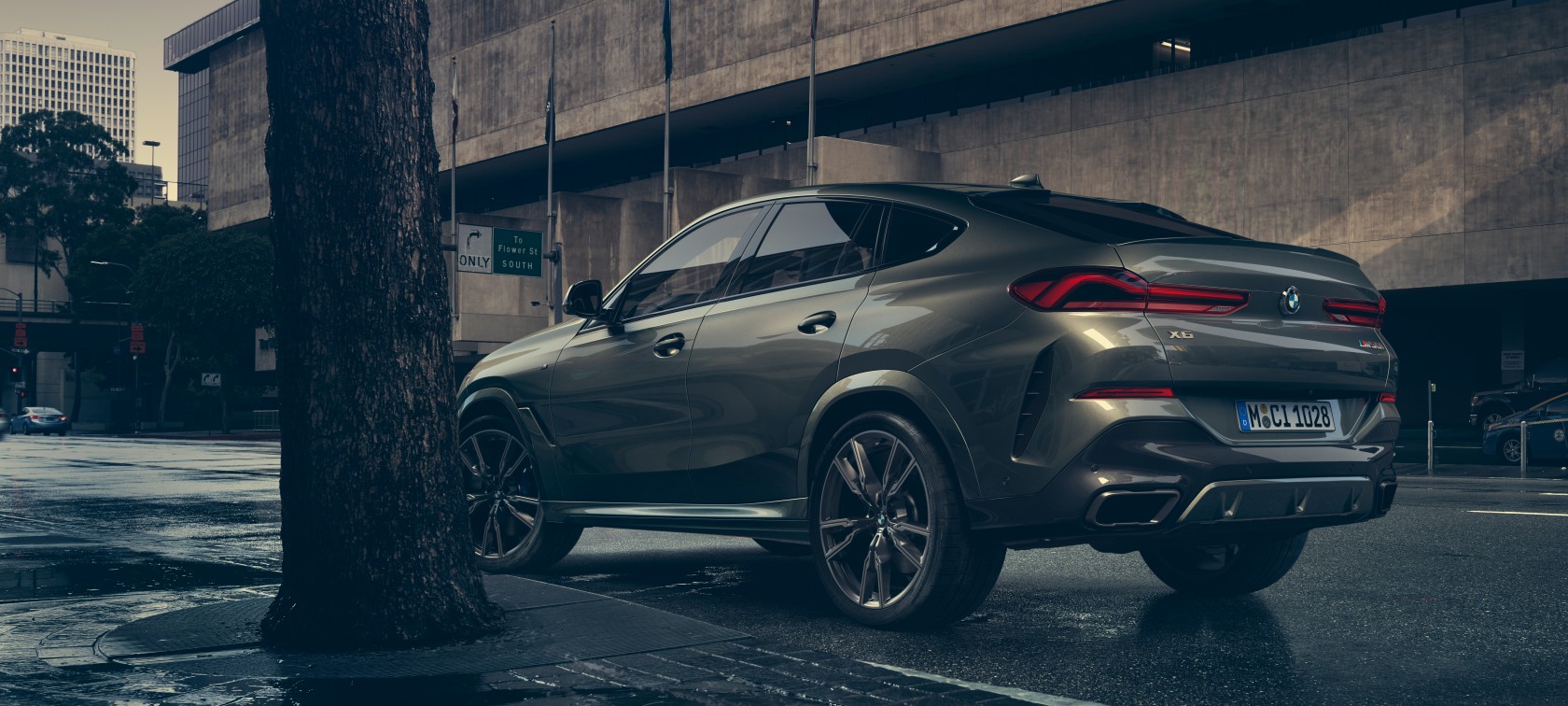 THE X6
More information, technical data and prices
BMW X6 M50i:
Fuel consumption in l/100 km (combined): 10.8-10.5 (NEDC) / 12.0-11.2 (WLTP)
CO2 emissions in g/km (combined): 249-240 (NEDC) / 275-257 (WLTP)

Read more
​
The models illustrated include optional equipment.

Official data on power consumption and electric range were determined in accordance with the mandatory measurement procedure and comply with Regulation (EU) 715/2007 valid at the time of type approval. In case of a range, figures in the NEDC take into account differences in the selected wheel and tire size; figures in the WLTP take into account any optional equipment. WLTP values are used for assessing taxes and other vehicle-related charges that are (also) based on CO2 emissions, as well as for the purposes of vehicle-specific subsidies, if applicable. Where applicable, the NEDC values listed were calculated based on the new WLTP measurement procedure and then converted back to the NEDC measurement procedure for comparability reasons. For newly type-tested vehicles since 01.01.2021, the official data no longer exist according to NEDC, but only according to WLTP. For more information on the WLTP and NEDC measurement procedures, see https://www.bmw.com/wltp.

For further information about the official fuel consumption and the specific CO2 emission of new passenger cars can be taken out of the "handbook of fuel consumption, the CO2 emission and power consumption of new passenger cars", which is available at all selling points and at https://www.dat.de/co2/.


All vehicles, equipment, combination possibilities and varieties shown here are examples and can differ in your country. In no way do they constitute a binding offer by the BMW M GmbH. Visit your local BMW website or see your authorised BMW M Retailer for accurate details on the offers in your country.