Exclusive Start – Day 1.

On the last weekend in May 2017 (26-28 May), Germany's Eifel region will once again emerge as a motorsport Mecca, when nearly 200,000 fans from all over the world make the pilgrimage to the 24-hour race on the Nürburgring. At the centre of it all: the completely sold-out M Festival, which traditionally begins on "M Night", the Friday evening before the race. This year promises several exciting announcements and exclusive insights.

Brand of the Year: BMW M.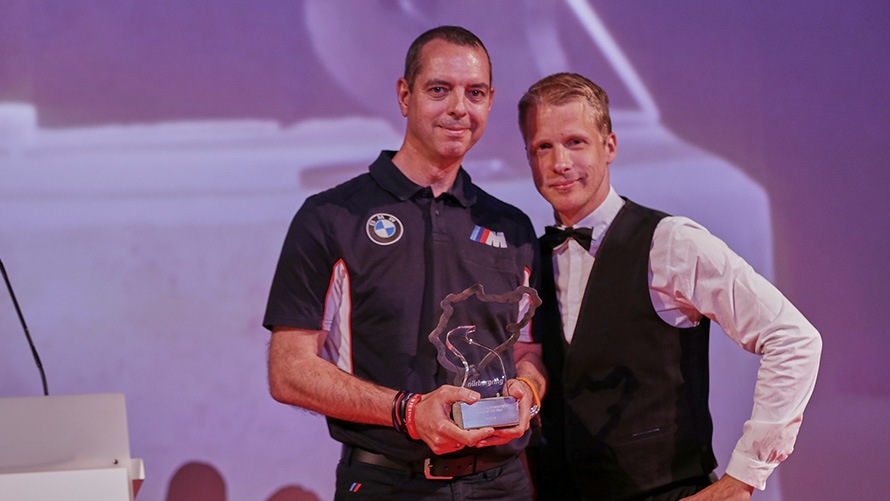 Brand of the Year: BMW M.
After its highly-lauded premiere last year, the Nürburgring Award returns on Friday evening to once again honour exceptional performances in motorsport. BMW M was awarded with the "Brand of the Year" prize, which was handed over to Frank van Meel, CEO of BMW M by comedian and motorsport fan Oliver Pocher. No other brand is more successful at the toughest car races on the Nürburgring. BMW celebrated a total of 19 overall wins at the 24-hour race – a one-of-a-kind record so far. In addition, at the season's highlight, no other manufacturer has as many cars on the starting line as the Bavarians (40 of 158 race cars).
Prototype BMW M8.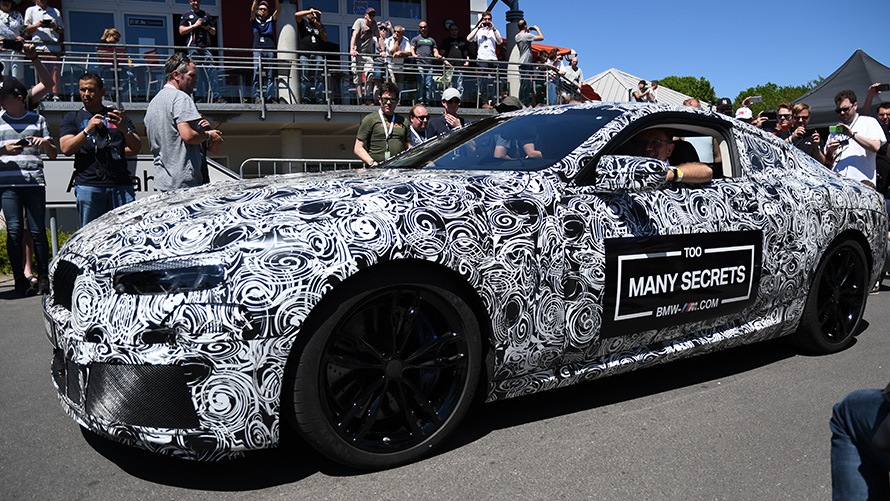 Prototype BMW M8.
Among the absolute highlights is the long tradition of the M Corso, which leads more than 90 M cars over the legendary 25-kilometre-long course in the Eifel with its countless peaks and valleys. This year, the exclusive event offers a particularly special surprise debut: a fully-camouflaged, early prototype of the future BMW M8.

BMW M6 GT3 rocks M Festival.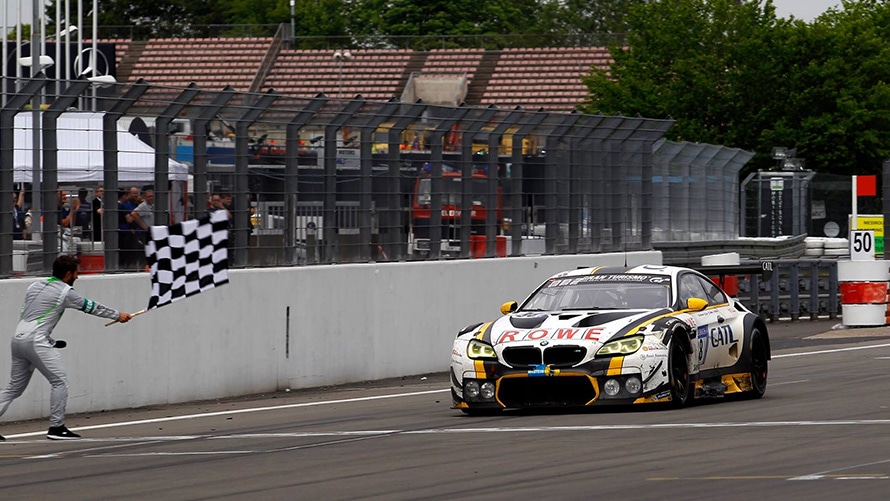 BMW M6 GT3 rocks M Festival.
After a thrilling race with an unbelievable finish Rowe Racing took a well deserved second place. The BMW M6 GT3 #98 crossed the finish line at the 45th running of the endurance classic just 29.418 seconds behind the winning car. Markus Palttala (FI), Nick Catsburg (NDL), Alexander Sims (GB) and Richard Westbrook (GB) shared the driving duties over the course and produced impressive performances. In the end, however, they just came up short of what would have been a 20th overall victory for BMW. The quartet tops an excellent team performance with six BMW M6 GT3 within the top twelve positions.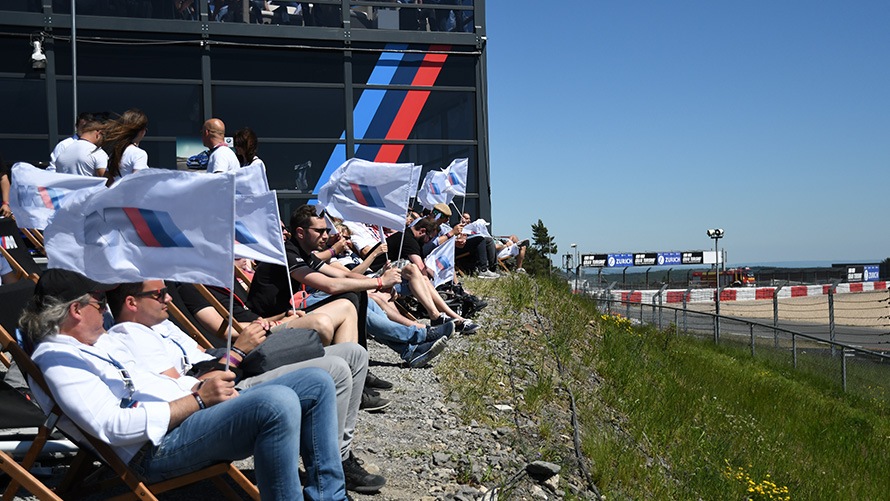 In addition to the racetrack, the multi-faceted programme also ensures for unreserved excitement among all the fans. Whether in the M Hospitality, at the Fanbase Metzgesfeld or at technical workshops – the M Community experiences motorsport fascination first hand and can even get an overview of the entire area in a helicopter tour. A weekend like no other – with lots of adrenaline, petrol and unique moments – yet it still must come to an end. But the great experiences are remembered forever.