01

Max. output 455 kW (619 hp) with Boost (Sport Mode)*

02

0 to 100 km/h in 3.8 seconds*

03

High-voltage battery with up to 200 kW charging power

04

Max. speed 250 km/h

05

Fascinating driving dynamics
* Electric drive with up to 397 kW during temporary performance increase <10 seconds up to 455 kW

Read more
PROGRESSIVE PERFORMANCE.
The exterior of the BMW iX M60 appears extravagant and with the athleticism typical of M, while the futuristic interior welcomes driver and passengers with luxurious sporting flair.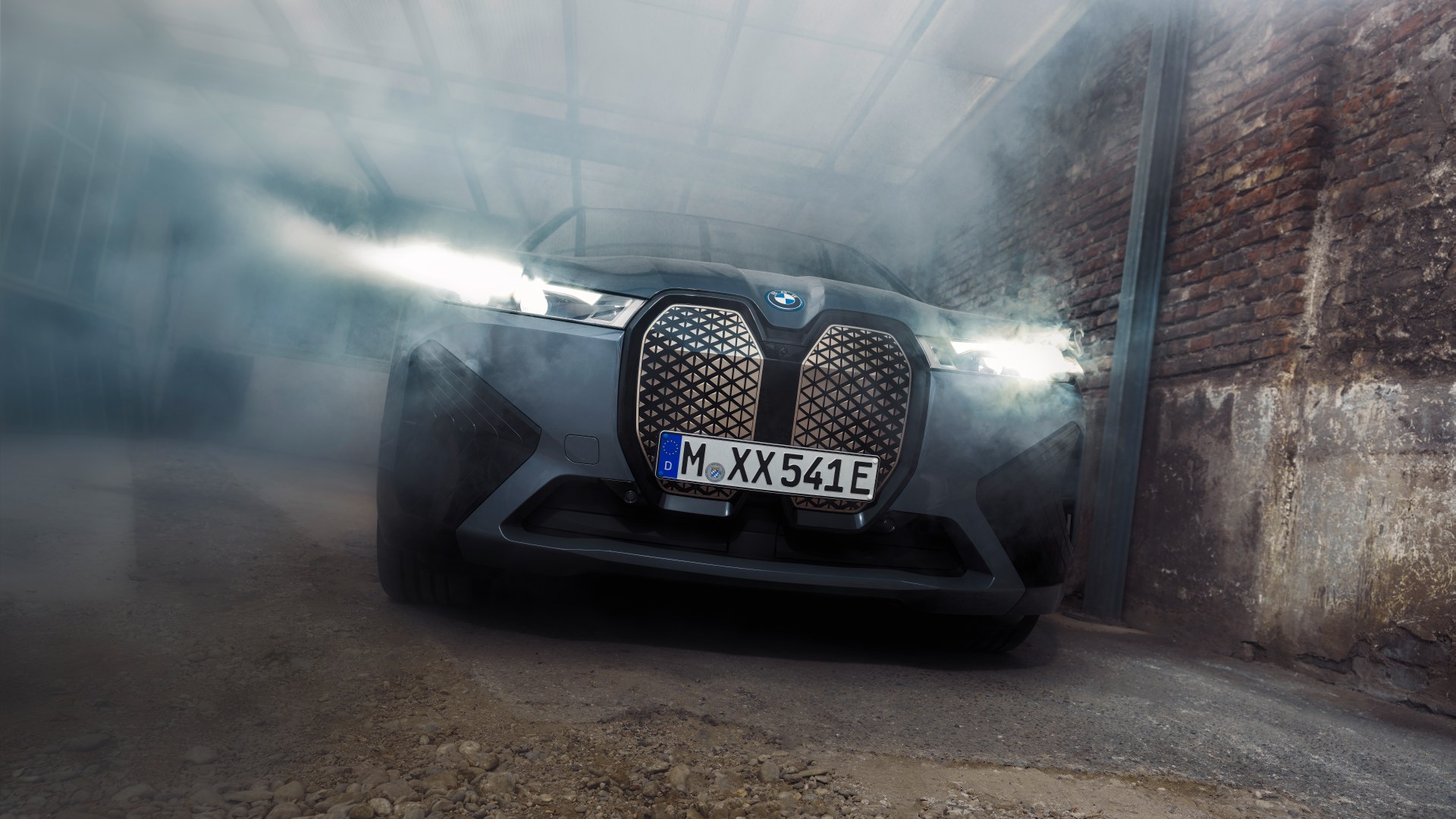 PROGRESSIVE DESIGN.
Distinctive front section with the large vertical BMW kidney grille, narrow double headlights and three-part front apron.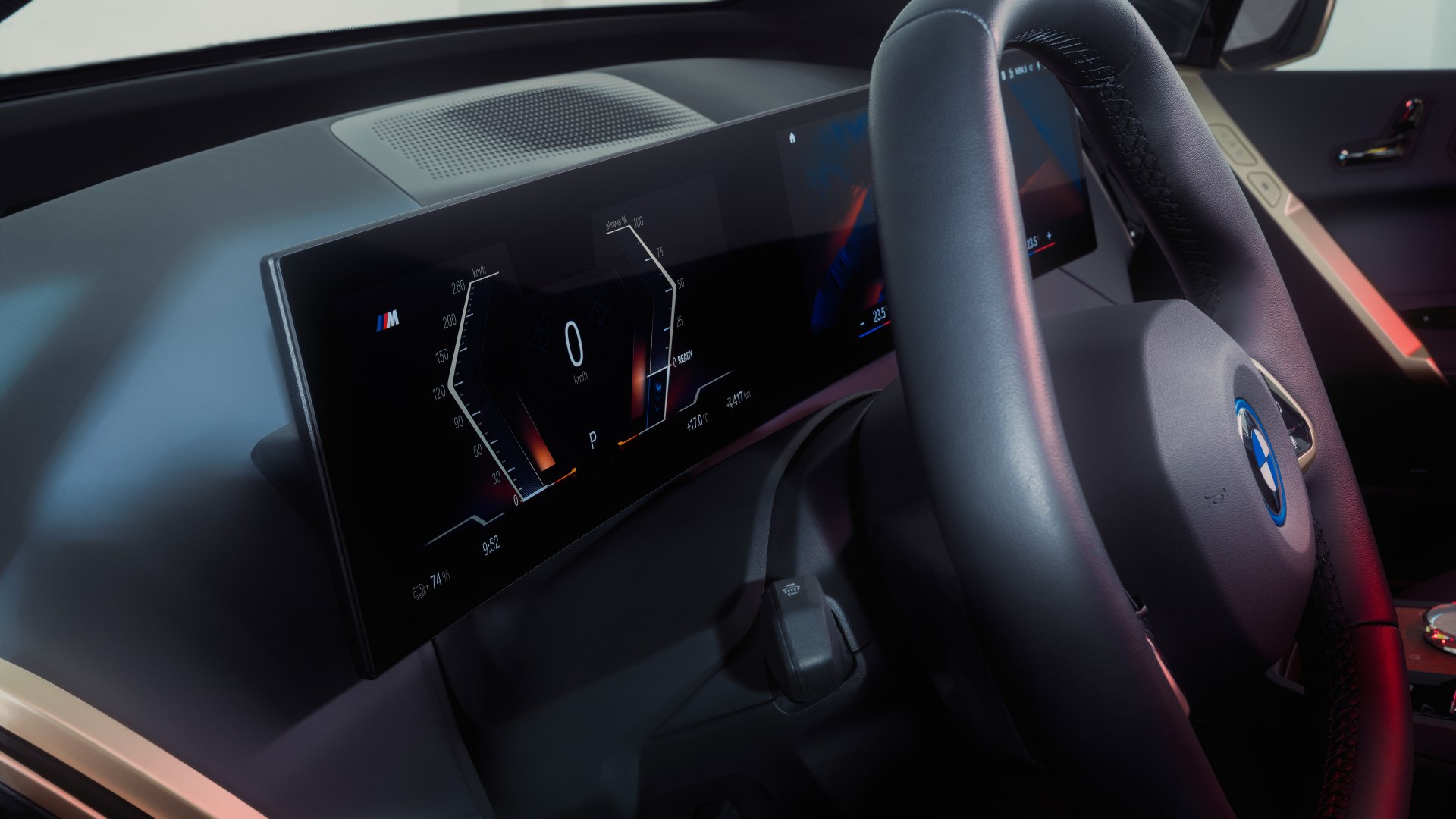 BMW CURVED DISPLAY.
Highly modern interior with slim instrument panel, frameless BMW Curved Display and luxurious interior features.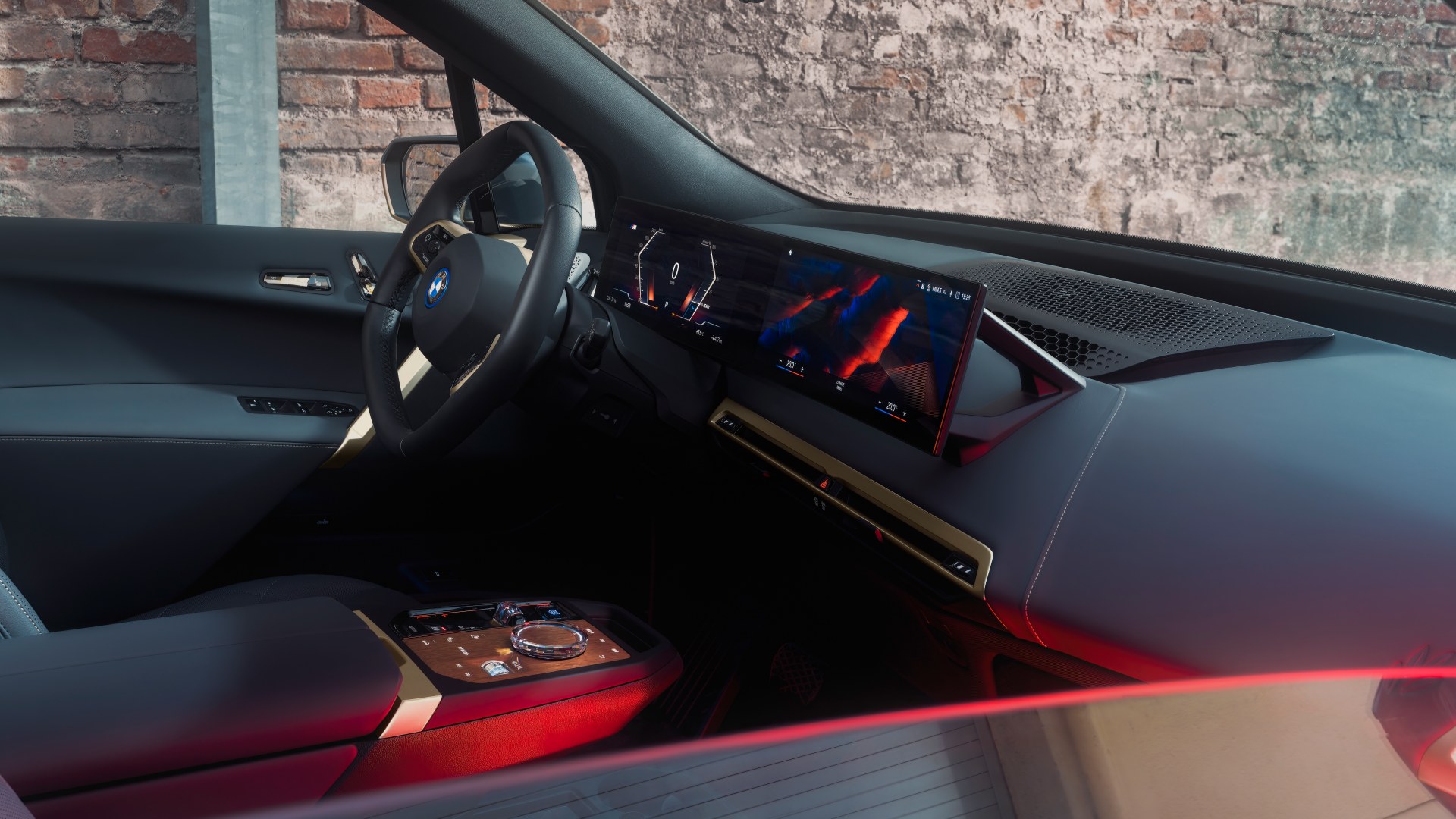 SHY TECH CONCEPT.
The Shy Tech concept puts passengers first and integrates modern technology into the design in an elegant way.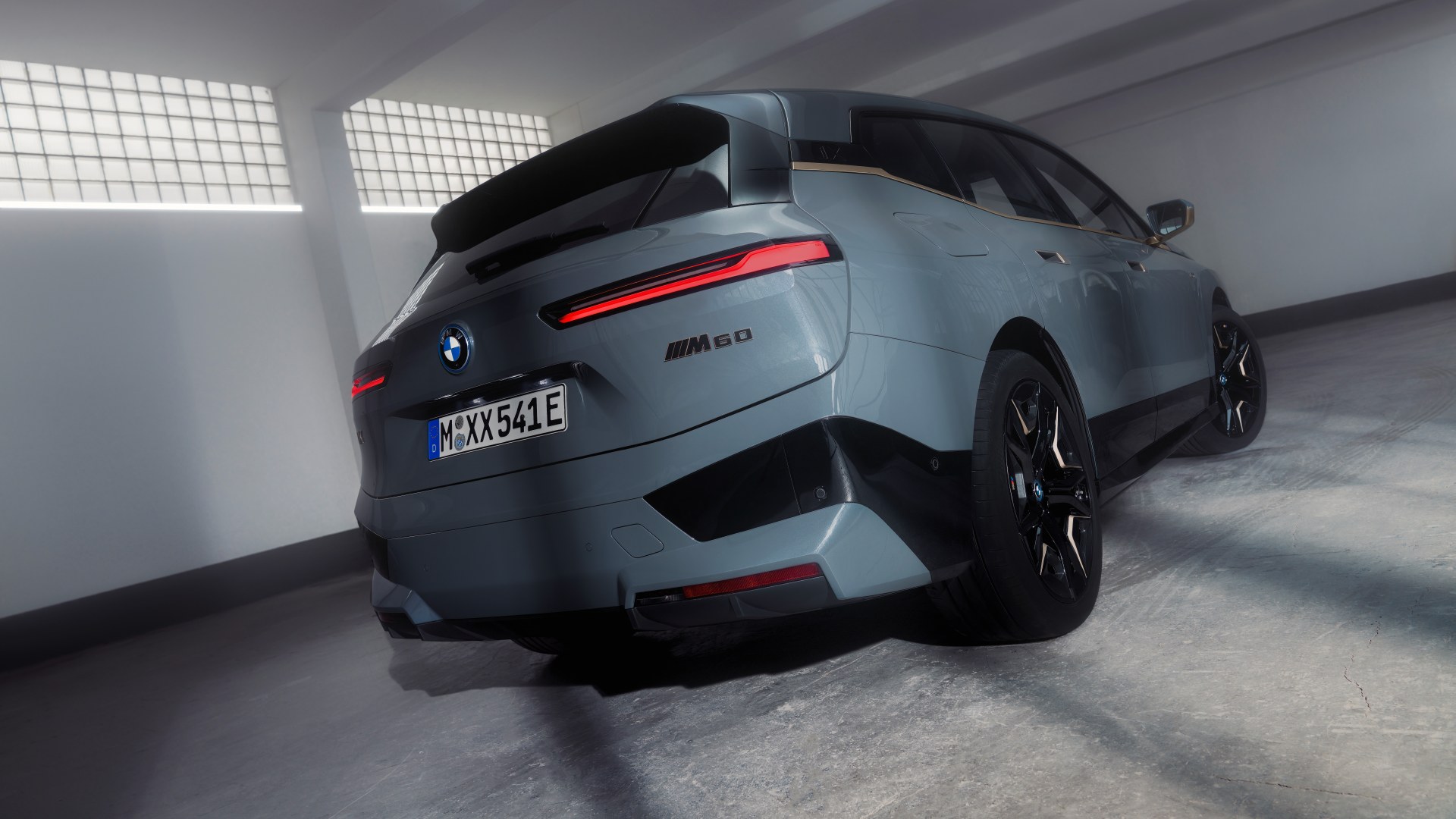 M BADGE.
The M60 model badge in the new High Gloss Black/Titanium Bronze finish on the tailgate is an indication of the vehicle's extraordinarily high driving dynamic potential.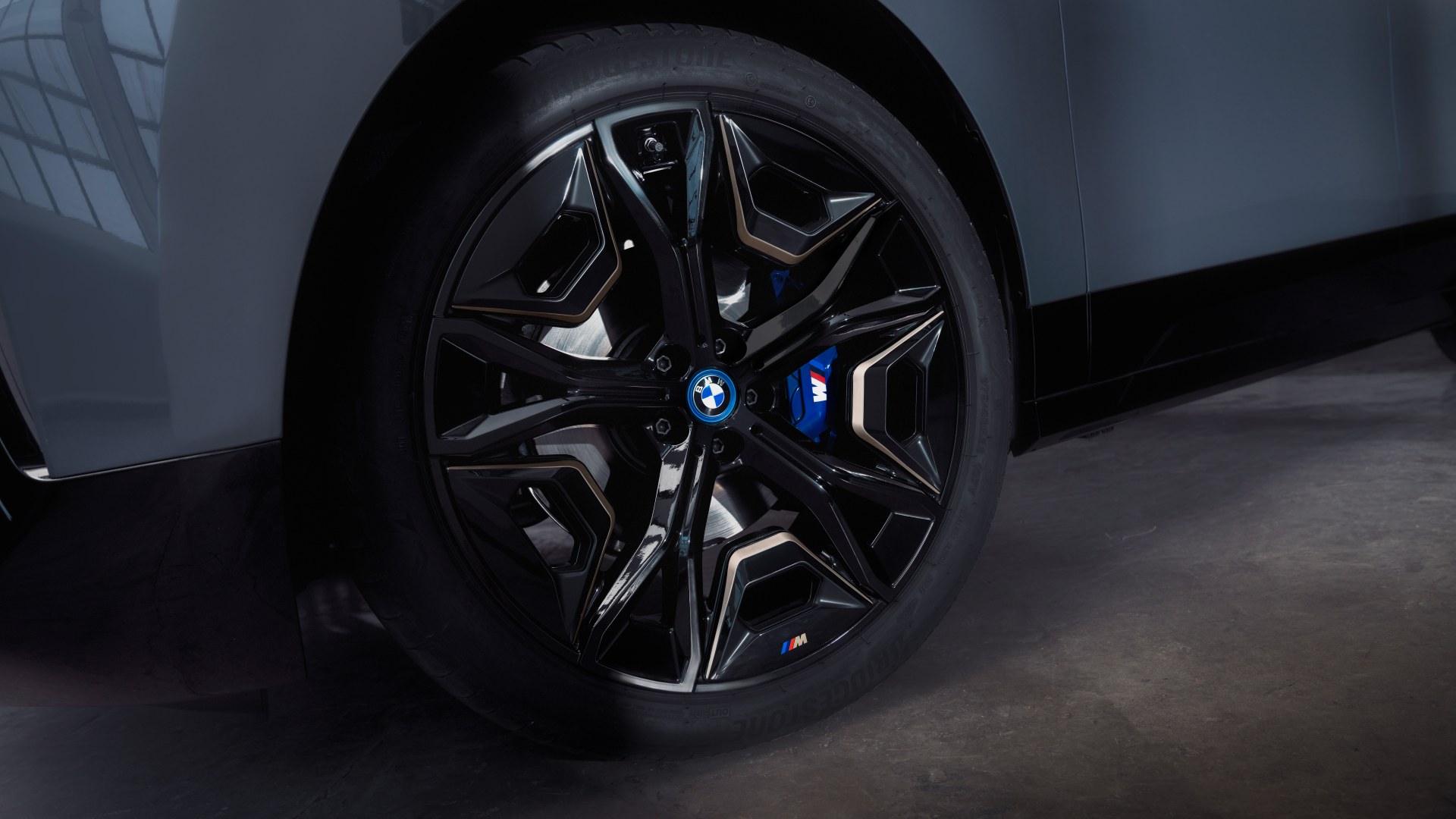 M AERODYNAMIC WHEELS.
Dynamic look with the optional 22" M light alloy wheels 1023 Bicolour Titanium Bronze. The brake callipers of the M sports brake system are painted in blue and featuring an M logo.
1,100 Nm**
of torque is developed by the powerful drivetrain of the BMW iX M60.

** Maximum torque of 1,015 Nm in Sport Mode respectively 1,100 Nm with activated Launch Control

Read more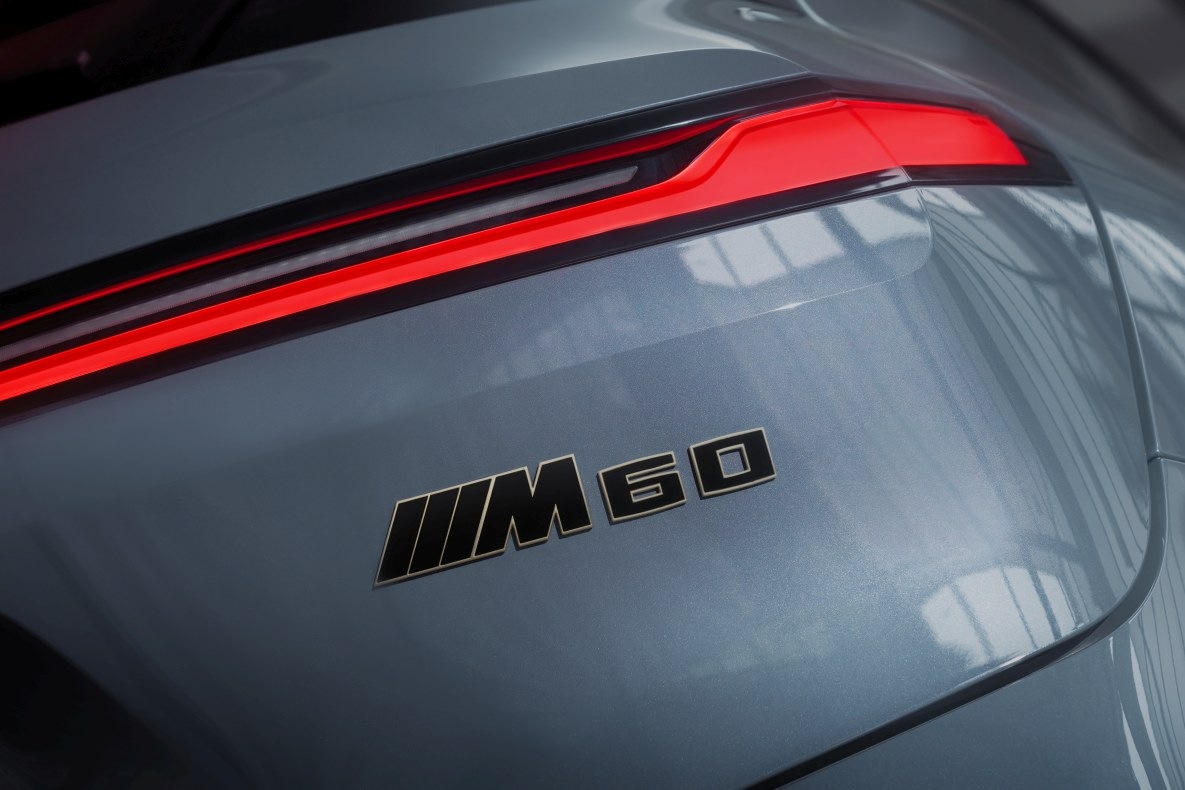 OUTSTANDING PERFORMANCE.
The high-performance drivetrain of the iX M60 with two high-performance BMW M eDrive engines guarantees fast power delivery. Thanks to its particularly high system output of up to 455 kW (619 hp)*, the electric all-wheel drive and its M specific suspension set-up, the SAV offers driving dynamics at the highest level. Generating a maximum system torque of 1,100 Nm** when the Launch Control function is activated, the BMW iX M60 drivetrain offers outstanding pulling power. It completes the sprint from 0 to 100 km/h in 3.8 seconds*. The maximum speed of the BMW iX M60 is electronically cut off at 250 km/h.

Read more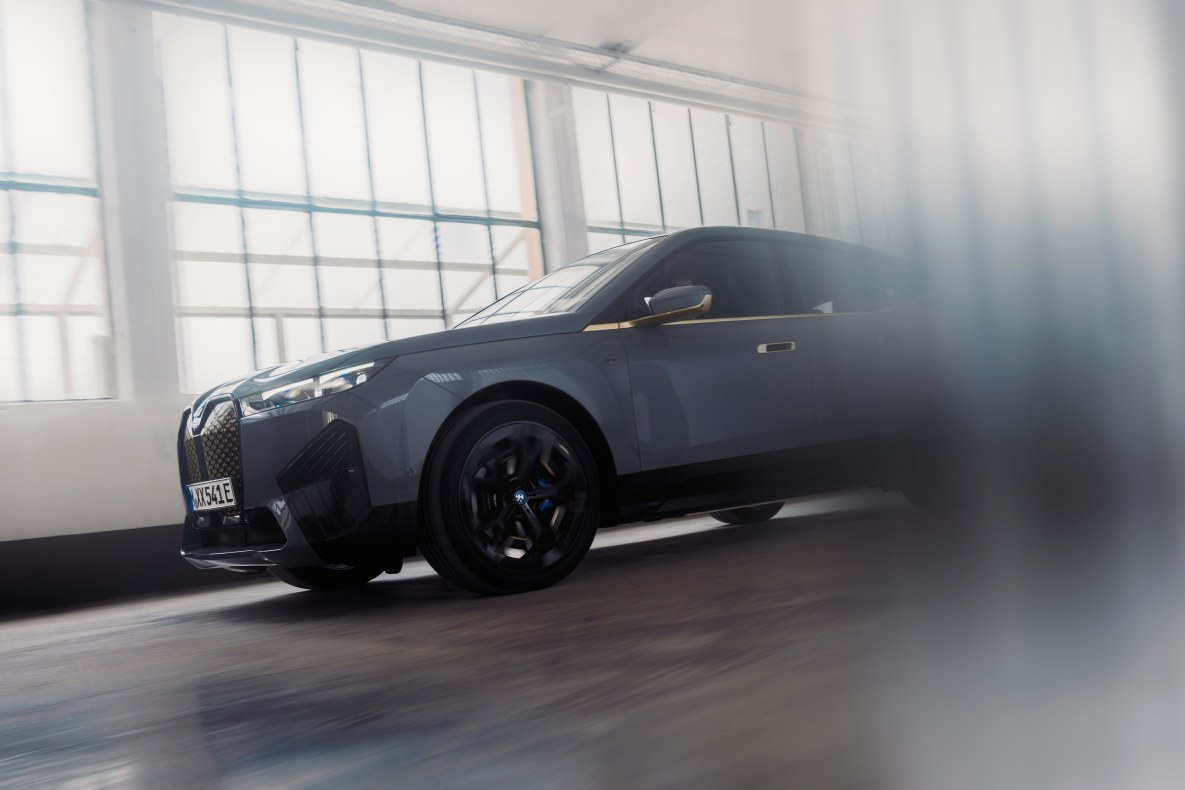 TECHNICAL DETAILS.
The BMW iX M60 thrills with fully electric performance, precise driving dynamics and innovative features. These are the highlights.

Read more
Adaptive M dual-axle air suspension.

Integral Active Steering.

M Sport brake.

Launch Control.

My Modes.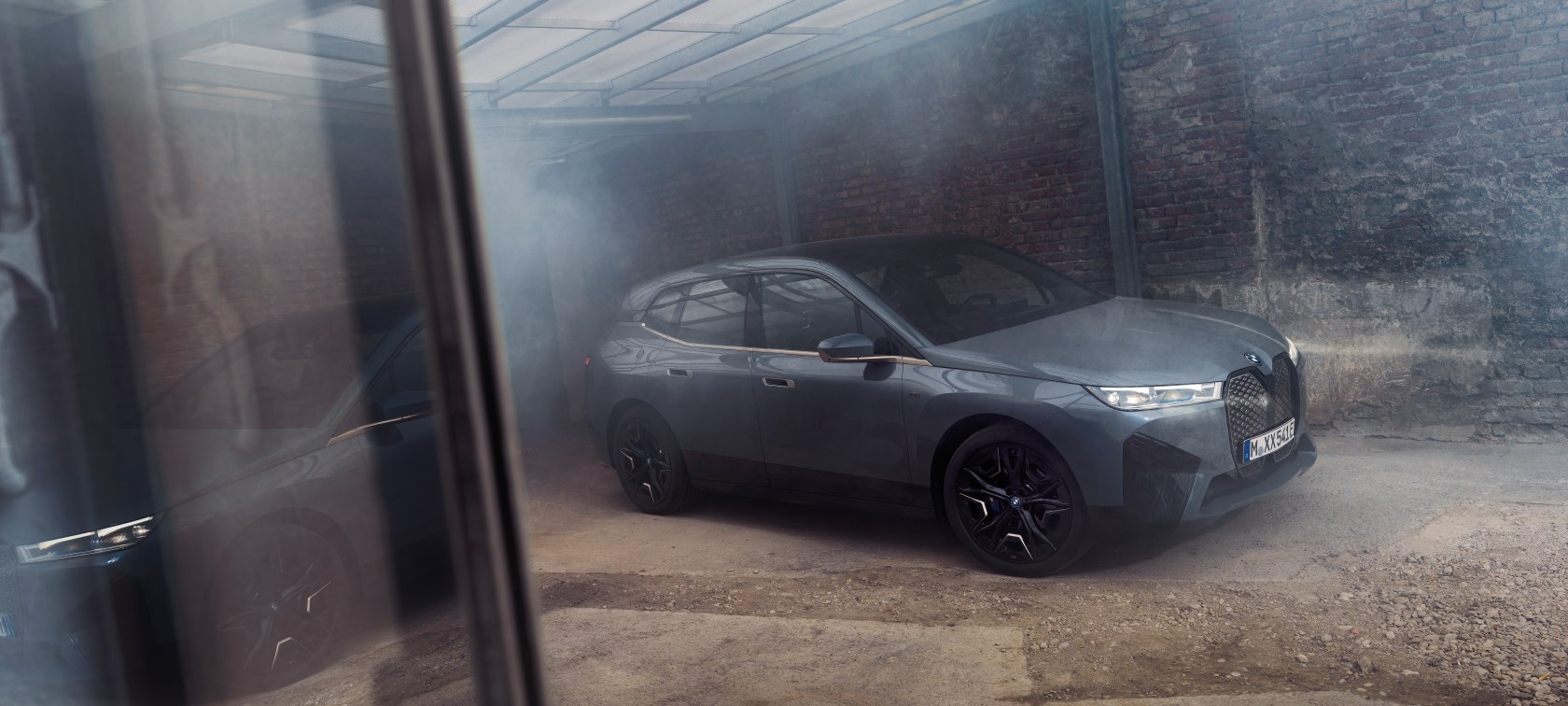 THE iX M60
More information, technical data and prices
BMW iX M60:
Energy consumption in kWh/100 km: 24.7-21.9 (WLTP)
CO2 emissions in g/km: 0 (WLTP)
Electric range in km: 501-564 (WLTP)

* Electric drive with up to 397 kW during temporary performance increase <10 seconds up to 455 kW
** Maximum torque of 1,015 Nm in Sport Mode respectively 1,100 Nm with activated Launch Control

Read more
​
The models illustrated include optional equipment.


Due to regular software updates, screen designs in the communication may differ from the actual screen design in your car.

Official data on power consumption and electric range were determined in accordance with the mandatory measurement procedure and comply with Regulation (EU) 715/2007 valid at the time of type approval. In case of a range, figures in the NEDC take into account differences in the selected wheel and tire size; figures in the WLTP take into account any optional equipment. WLTP values are used for assessing taxes and other vehicle-related charges that are (also) based on CO2 emissions, as well as for the purposes of vehicle-specific subsidies, if applicable. Where applicable, the NEDC values listed were calculated based on the new WLTP measurement procedure and then converted back to the NEDC measurement procedure for comparability reasons. For newly type-tested vehicles since 01.01.2021, the official data no longer exist according to NEDC, but only according to WLTP. For more information on the WLTP and NEDC measurement procedures, see https://www.bmw.com/wltp.

For further information about the official fuel consumption and the specific CO2 emission of new passenger cars can be taken out of the "handbook of fuel consumption, the CO2 emission and power consumption of new passenger cars", which is available at all selling points and at https://www.dat.de/co2/.


All vehicles, equipment, combination possibilities and varieties shown here are examples and can differ in your country. In no way do they constitute a binding offer by the BMW M GmbH. Visit your local BMW website or see your authorised BMW M Retailer for accurate details on the offers in your country.