LIMITLESS.
The multi-faceted individualisation options for the exterior.
COLOURFUL
From Dakar Yellow to Singapore Grey: BMW Individual offers you a wide range of exclusive paint finishes to choose from. More than 100 different colours are available. They can also be combined as inspiring Bicolour paint finishes, allowing every character to find its own personal expression.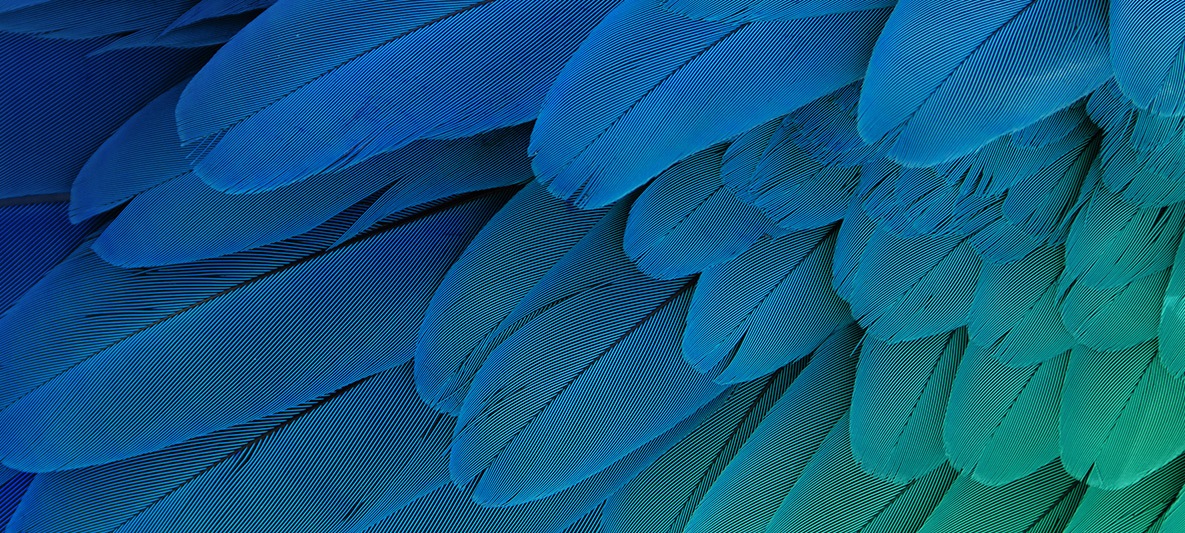 A SHIMMERING RANGE.
Matching the infinite colour nuances in the plumage of blue macaws is the range of finely differentiated BMW Individual paint finishes. No two blues are the same – and there is an impressive colour palette to choose from: Arctic Blue, Orient Blue, Liquid Blue, Steel Blue, Mauritius Blue, Maldives Blue, or even Tanzanite Blue, which changes to turquoise when struck by light. You can also work with the designers of BMW Individual to create your very own colour tone – the most visible symbol of maximum individuality.

MATT VS. METALLIC.
MATT VS. METALLIC.
Matt paint finishes by BMW Individual boldly emphasise the powerful design language of every BMW. Neither light nor shadow is able to obscure the view of the fascinating interplay between the precisely sculpted surfaces. In contrast, the metallic paint finishes by BMW individual allow every vehicle to radiate its own special brilliance. Thanks to their inimitable shimmering effects, individual light refraction and a fascinating deep shine, they create a lasting impression.

A LOVE OF DETAIL.
A LOVE OF DETAIL.
Colour coordination of the paint finish with elements such as the characteristic BMW kidney grille, the Air Breather, the inlays in the door handles or the rear trim strip creates a perfect tailor-made appearance. Whether painted in black or designed in other finishes, BMW Individual allows every detail to become an exclusive accent of a harmoniously blended composition – or a consciously inserted contrast.

RANGE OF MATERIALS.
The multi-faceted individualisation options for the interior.
Enjoy the freedom that BMW Individual allows you in designing the interior of your vehicle. Combine leather, silk, Alcantara, wood and many other precious materials to create precisely the interior that you have always imagined. There are barely any limits to your ideas: BMW Individual Manufaktur implements your every wish – no matter how unusual it may be. And provided it does not contravene any safety requirements or typical brand characteristics, everything is possible.

Read more
"

BMW Individual Manufaktur is the extended arm of our customers. A tool that allows their automotive fantasies to come alive.

"

Lothar Schupet, Director Sales Management Regions & Marketing BMW M GmbH
THE FINAL TOUCH.
THE FINAL TOUCH.
Delicate inlays as an artistic decoration. Embedded diamonds as dazzling eye-catchers. Made from the world's most precious materials, the interior trims from BMW Individual have many different ways of becoming incomparable highlights. You can, for instance, transform the particular wood grain of a tree that means something special to you into a decorative element of special grandeur. And then again you may choose a completely different material, such as sterling silver.

UNMISTAKABLE.
UNMISTAKABLE.
In designing the details of the interior with immaculate fine-grain Merino leather, BMW Individual leaves you a completely free hand. From the choice of colours to the composition of impressive leather coverings in Bicolour, everything is possible. Masterly contrasting stitching produces an exclusive character. Personalised signets and monograms form highlights of individualisation.

25 YEARS BMW INDIVIDUAL.
25 YEARS BMW INDIVIDUAL.
Only top-notch exclusivity can optimally highlight individual character. BMW Individual makes it possible. It doesn't make a difference whehter it is a special colour, exclusive materials or personalised details. BMW Individual has been taking inspiration to its absolute peak for over 25 years. The latest BMW Individual project is diving into the world of yachts: BMW Individual M760Li inspired by Nautor's Swan was developed in cooperation with Finish yacht builder Nautor's Swan.
A NEW KIND OF LUXURY.
A NEW KIND OF LUXURY.
At BMW, we believe in one thing more than anything else: bravery. It is a quality that lives deep within our DNA, and comes out in our everyday work. Being brave means questioning everything and never accepting "no". Moving forward, adapting and constantly redefining yourself. The road we follow always takes us forward. It is the only way to consistently achieve new levels of excellence. And it's how we create one-of-a-kind moments and invent a new kind of luxury.