01

M TwinPower Turbo inline-6-cylinder

02

Max. output: 375 kW (510 hp)

03

0 to 100 km/h in 3.6 seconds

04

8-speed M Steptronic transmission with Drivelogic

05

M xDrive with Active M differential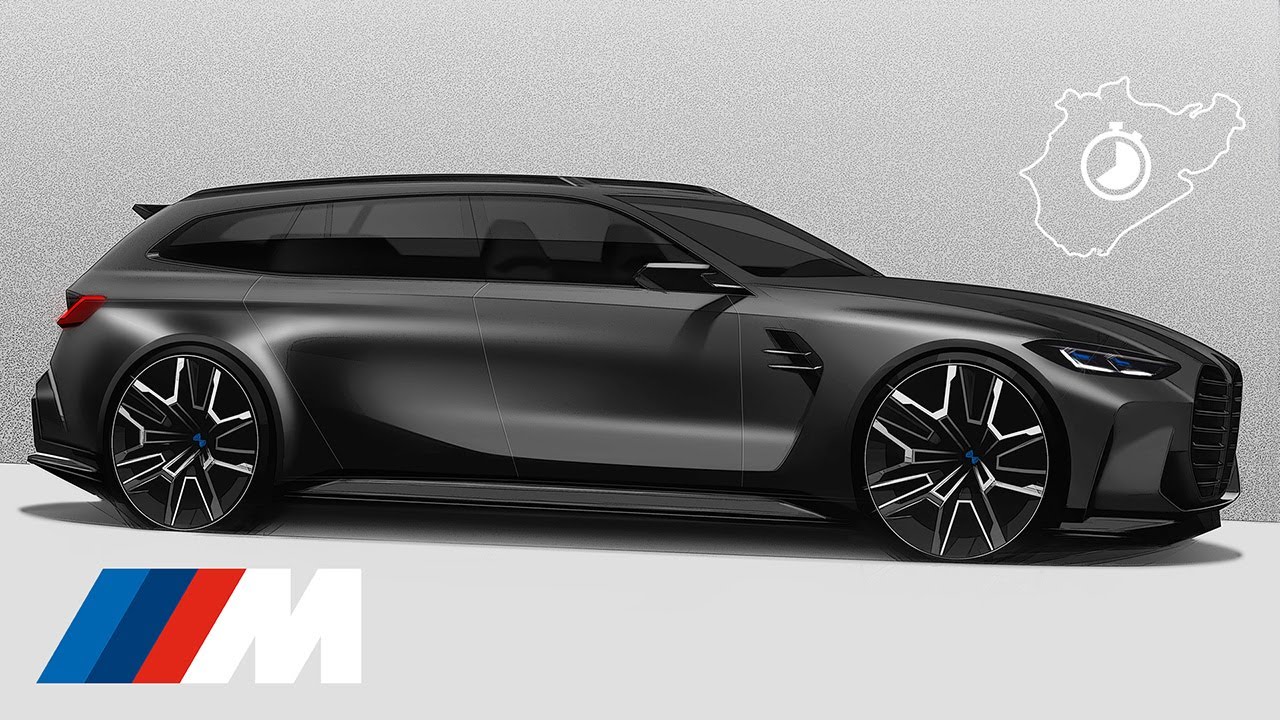 THE M3 TOURING. Fast Lap on the Nordschleife.
DISTINCTIVE EXTRAVAGANCE.
The exterior design of the BMW M3 Touring reflects the motor sport-inspired character of the M3/M4 line-up in its own individual style. Interior highlight: The new BMW iDrive vehicle experience including touch-capable 14.9" BMW Curved Display based on BMW Operating System 8.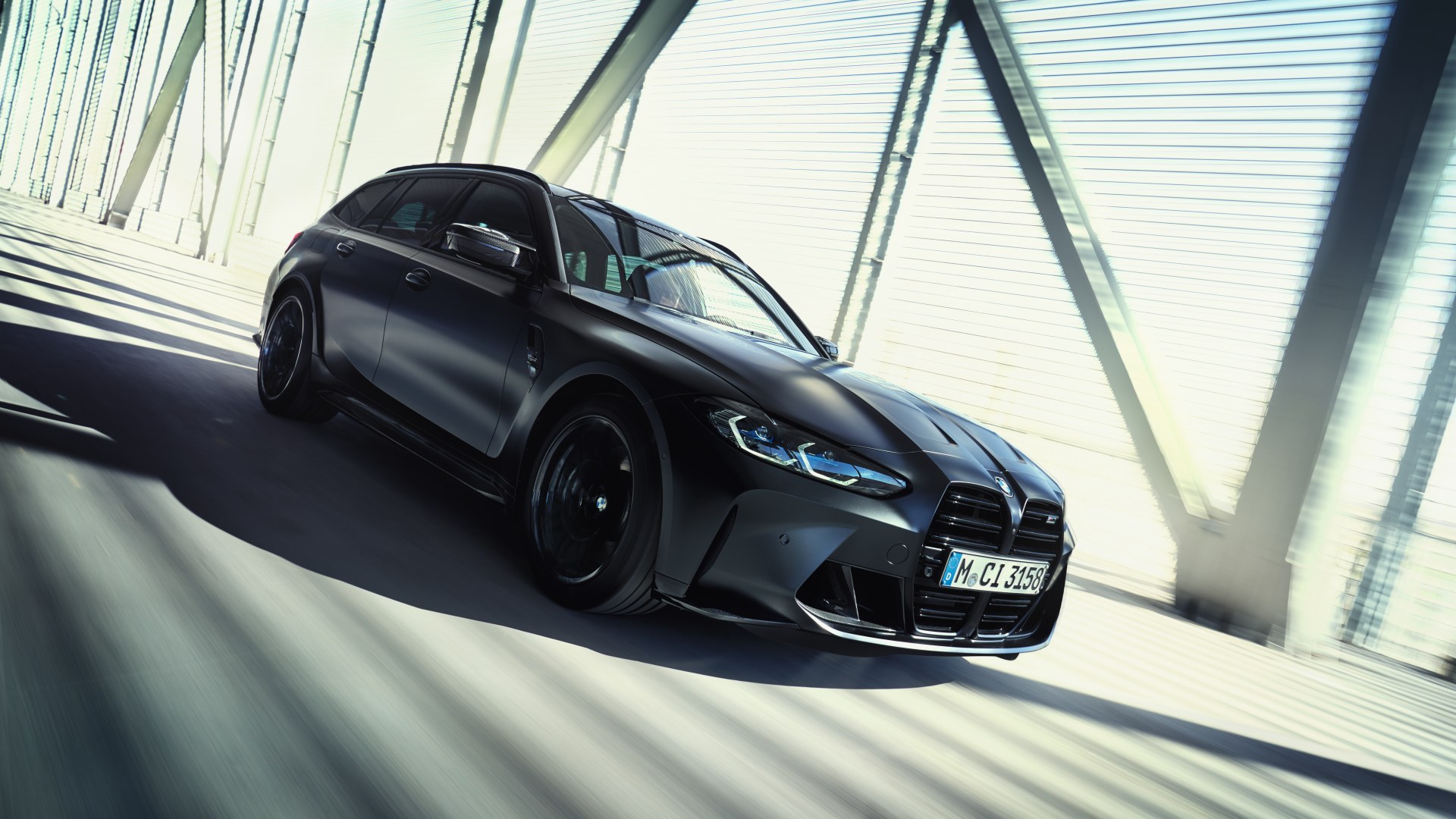 M DESIGN.
Its M specific front end ensures that the Touring is immediately recognisable as a member of the M3 model family.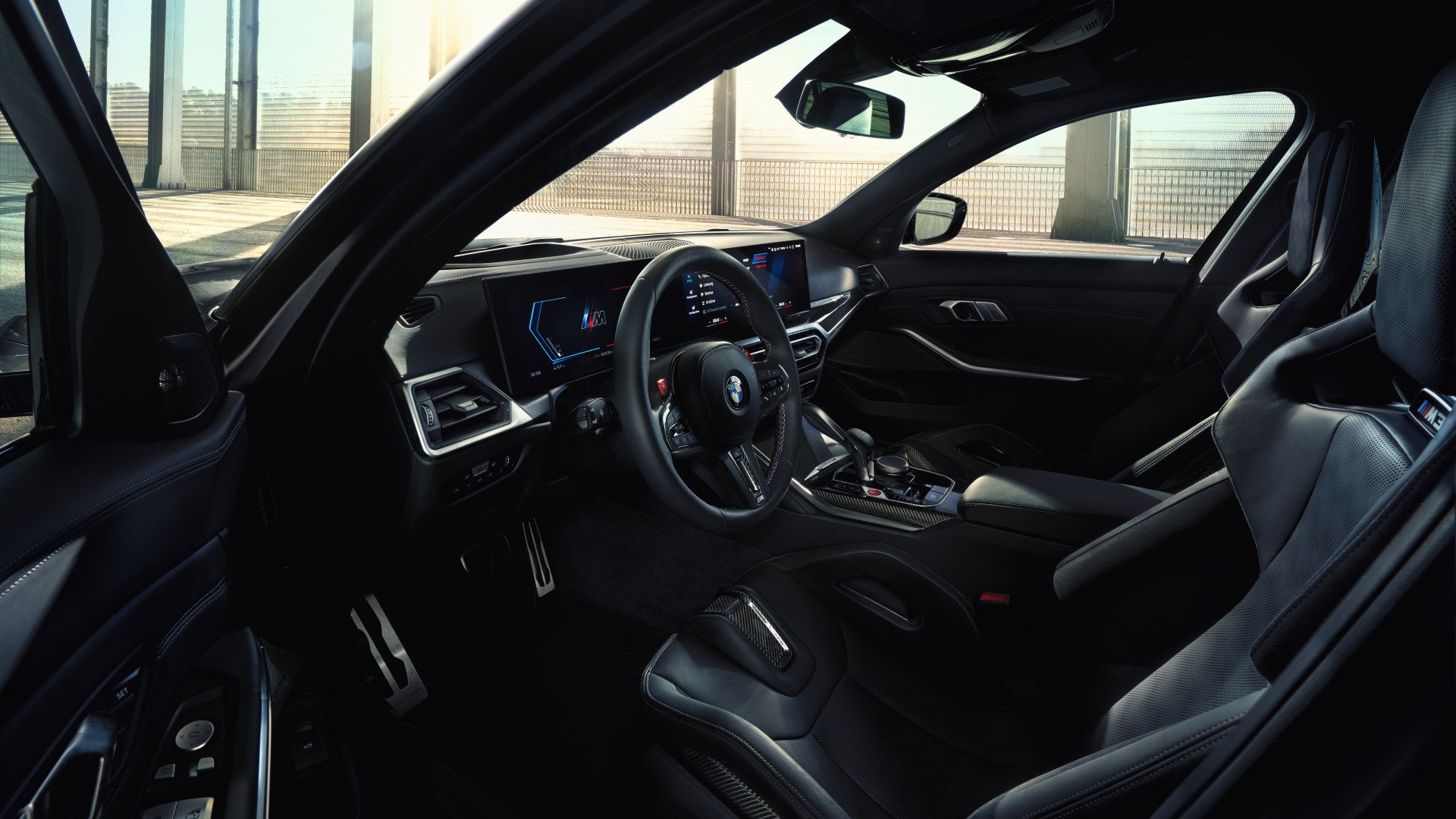 M LEATHER STEERING WHEEL.
The M leather steering wheel with optional carbon equipment provides a racing feel. The racing-tested material fits the dynamically designed interior visually.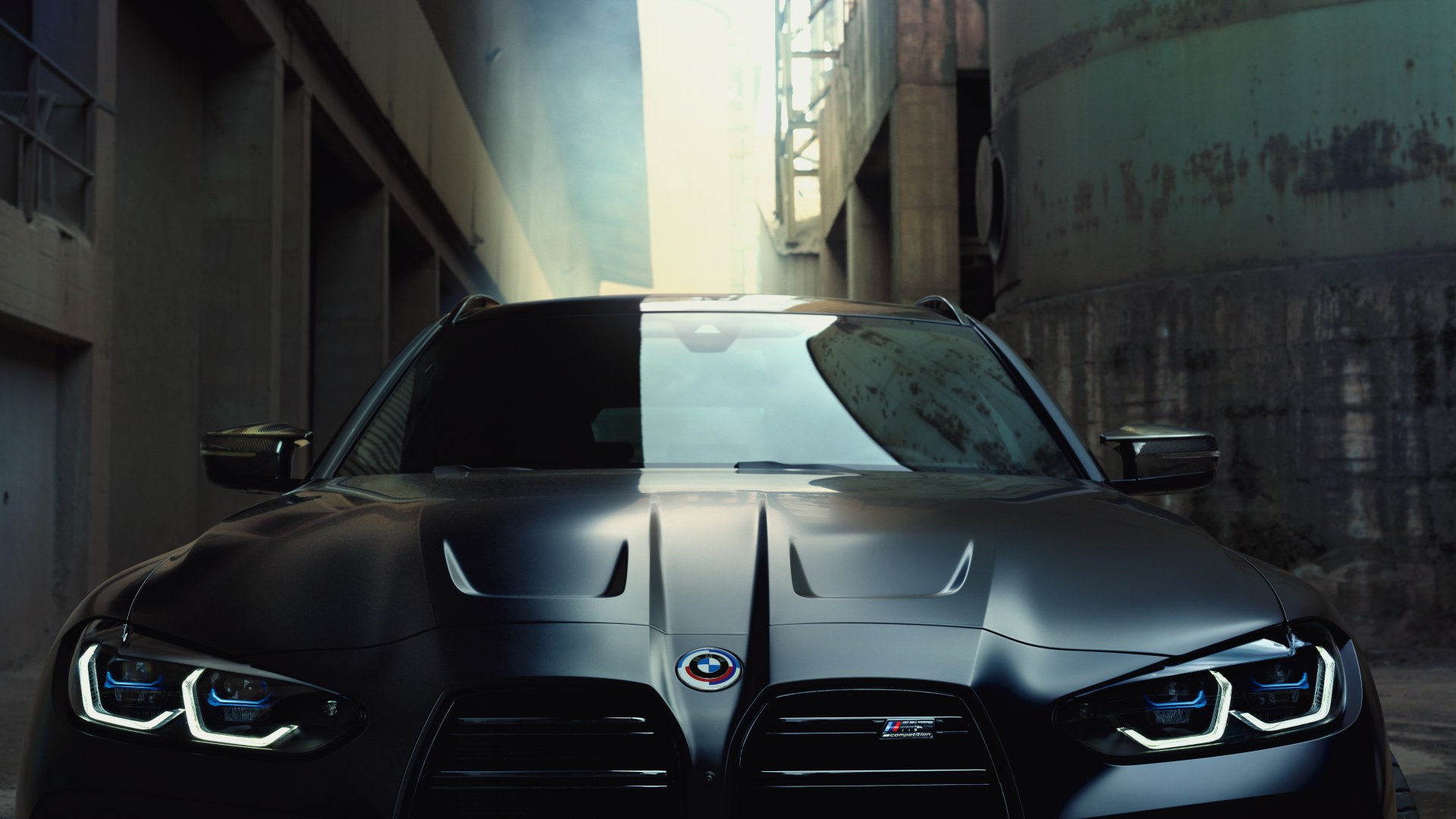 M CARBON EXTERIOR PACKAGE.
The optional M Carbon exterior package underlines the athletic demands of the vehicle.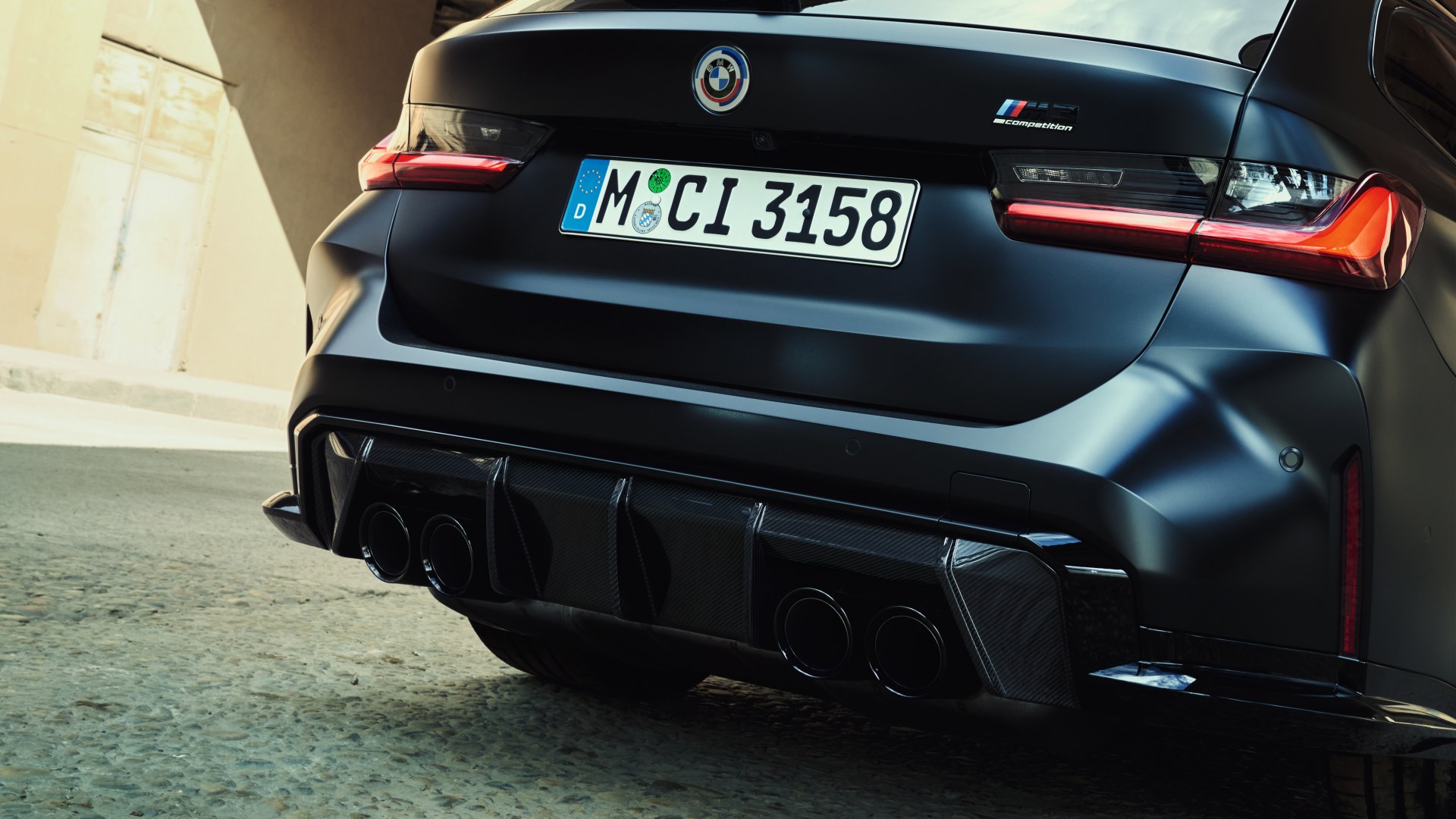 M EXHAUST SYSTEM.
The rear of the new BMW M3 Touring is defined by the distinct rear bumper with diffuser and the twin tailpipes on either side.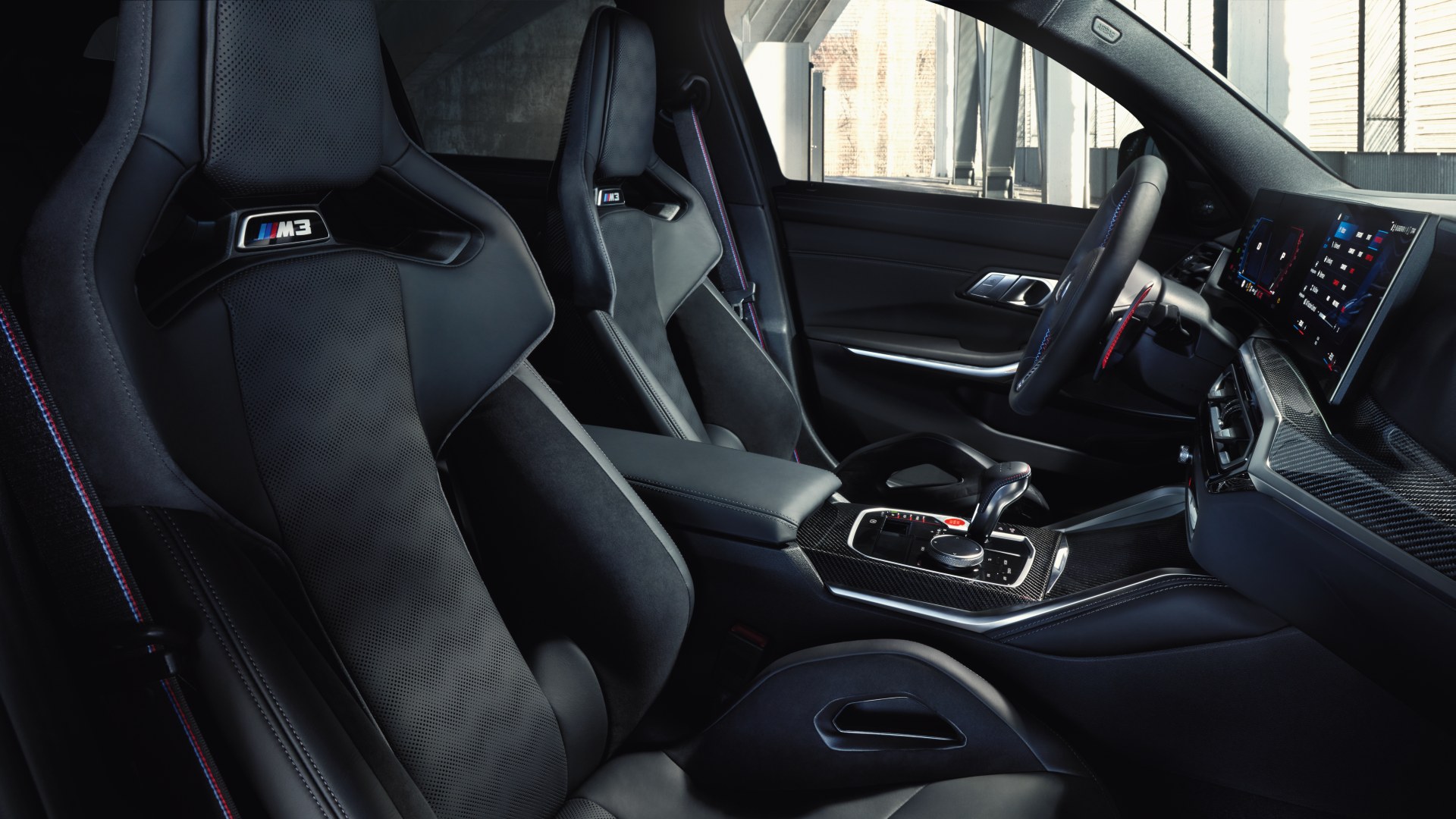 M CARBON BUCKET SEATS.
The optional M Carbon bucket seat with illuminated M3 logo combines the racing character of a bucket seat with the comfort of an M sport seat.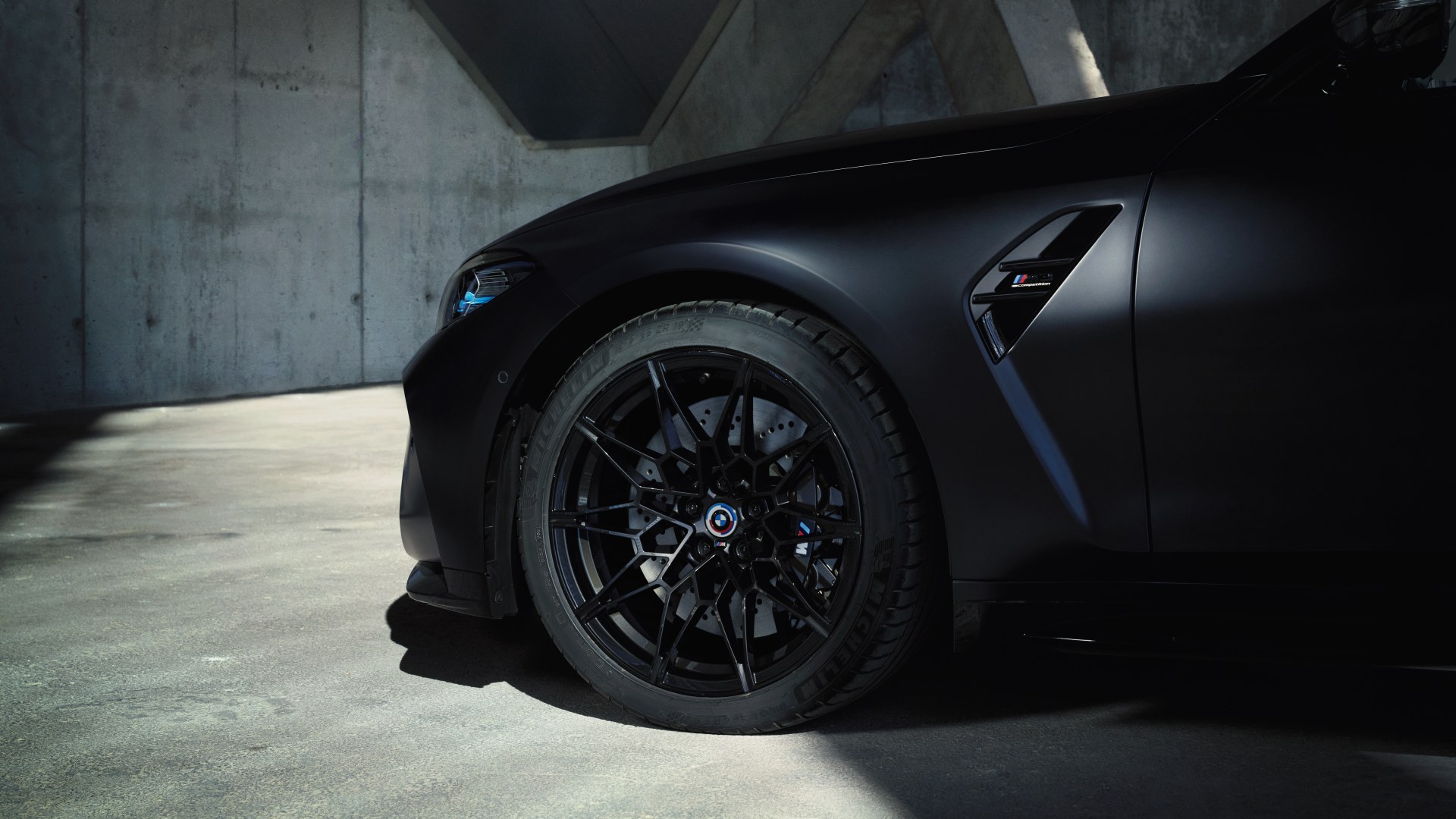 M LIGHT ALLOY WHEELS.
Accommodate the M Compound brake with black calipers: The forged 19 and 20 inch M light alloy wheels Double-spoke style 826 M Black.
650 Nm
Drehmoment entwickelt der M TwinPower Turbo Reihen-6-Zylinder-Benzinmotor des BMW M3 Competition Touring mit M xDrive.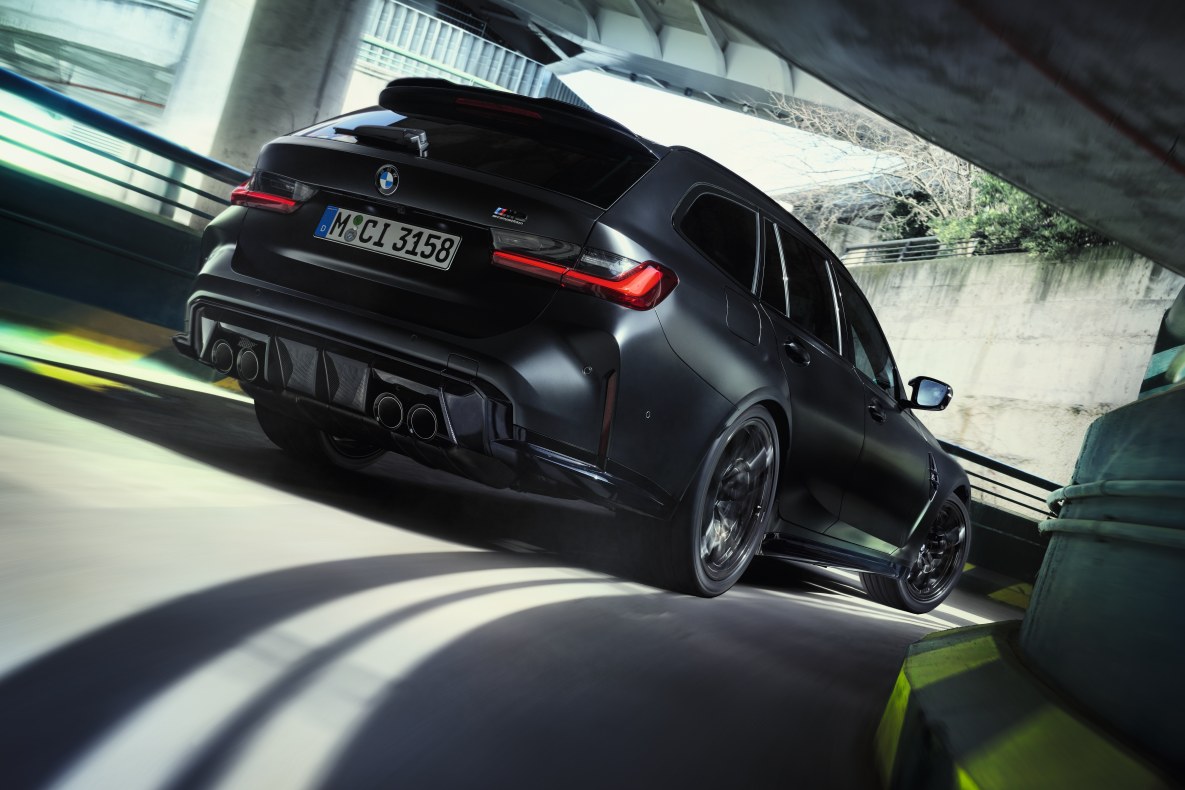 HIGH-PERFORMANCE-TRIEBWERK.
The M TwinPower Turbo inline 6-cylinder petrol engine features superior power delivery and the striking characteristic M engine sound. Two mono-scroll turbochargers, direct High-Precision Injection, fully variable valve control and variable camshaft control ensure outstanding performance.
The engine's signature M performance profile, combined with the enhanced traction offered by M xDrive, translates into stunning acceleration times. The BMW M3 Touring takes just 3.6 seconds to power from 0 to 100 km/h and 12.9 seconds to reach 200 km/h from rest.
Read more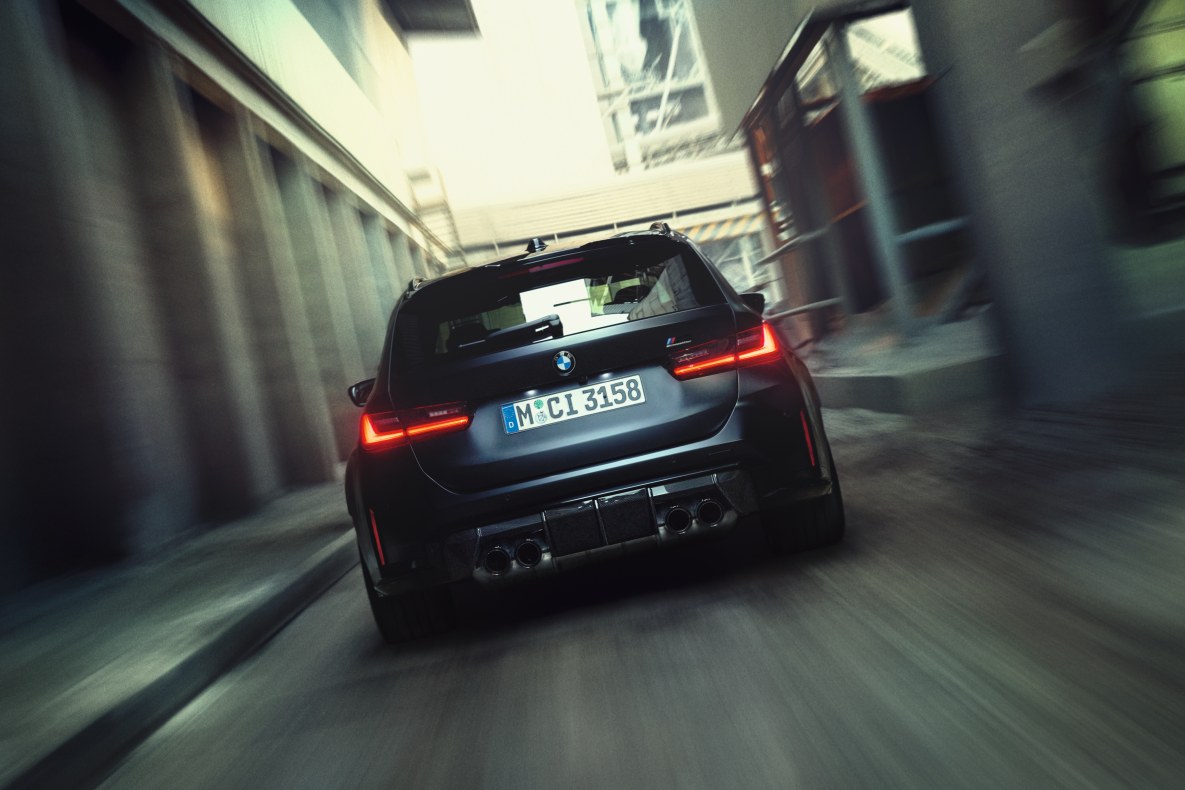 Adaptive M suspension.

8-speed M Steptronic sport transmission.

M Carbon ceramic brake.

M xDrive with Active M Differential.

Integrated M specific braking system.

M Mode.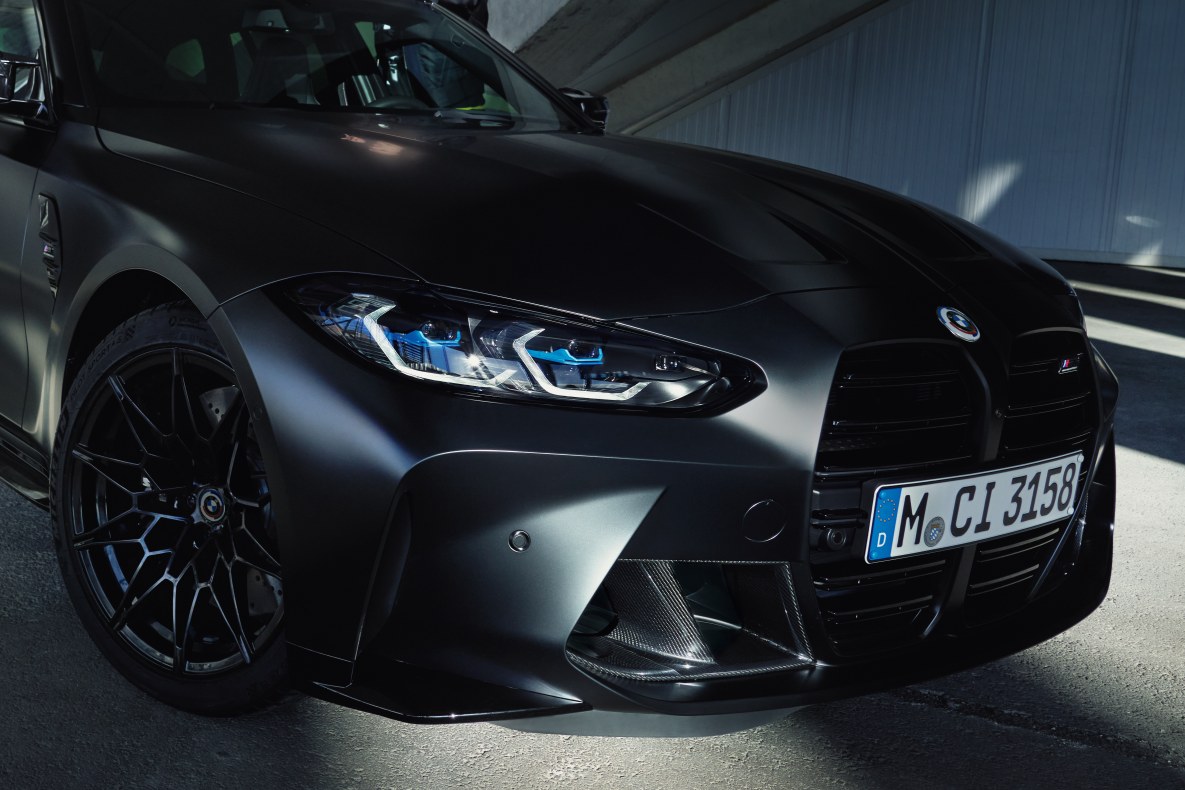 50 YEARS OF BMW M.
Legendary motorsport emblem.
The anniversary year sees the return of the iconic BMW Motorsport emblem. BMW M is putting down a marker for those who love tradition. Optionally, the BMW M3 Competition Touring with M xDrive can be equipped with the classic logo on the front, back and wheel hubs.
Read more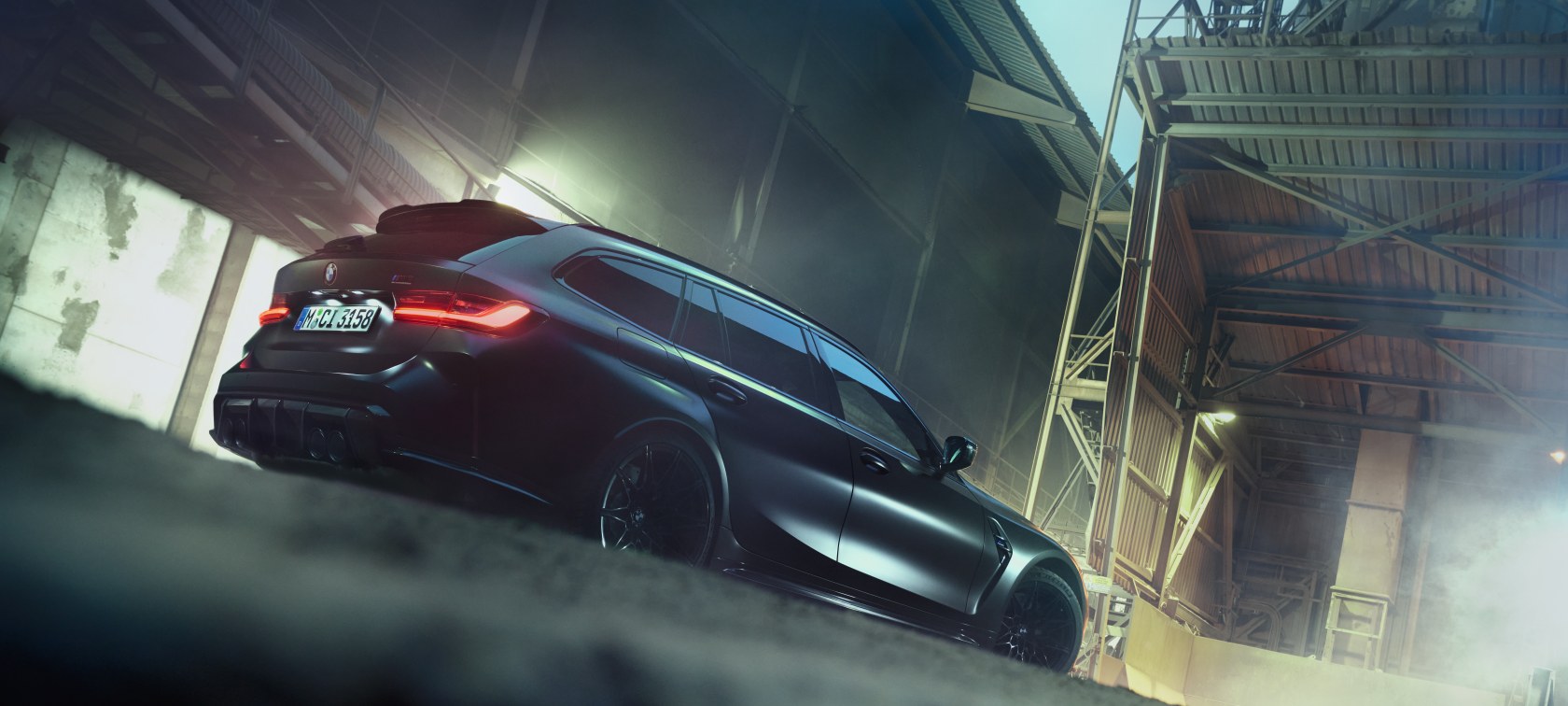 THE M3 TOURING
More information, technical data and prices
BMW M3 Competition Touring with M xDrive
Fuel consumption in l/100 km (combined): 10.4–10.1 (WLTP)
CO2 emissions in g/km (combined): 235–229 (WLTP)
Read more
​
The models illustrated include optional equipment.

Official data on power consumption and electric range were determined in accordance with the mandatory measurement procedure and comply with Regulation (EU) 715/2007 valid at the time of type approval. In case of a range, figures in the NEDC take into account differences in the selected wheel and tire size; figures in the WLTP take into account any optional equipment. WLTP values are used for assessing taxes and other vehicle-related charges that are (also) based on CO2 emissions, as well as for the purposes of vehicle-specific subsidies, if applicable. Where applicable, the NEDC values listed were calculated based on the new WLTP measurement procedure and then converted back to the NEDC measurement procedure for comparability reasons. For newly type-tested vehicles since 01.01.2021, the official data no longer exist according to NEDC, but only according to WLTP. For more information on the WLTP and NEDC measurement procedures, see https://www.bmw.com/wltp.

For further information about the official fuel consumption and the specific CO2 emission of new passenger cars can be taken out of the "handbook of fuel consumption, the CO2 emission and power consumption of new passenger cars", which is available at all selling points and at https://www.dat.de/co2/.


All vehicles, equipment, combination possibilities and varieties shown here are examples and can differ in your country. In no way do they constitute a binding offer by the BMW M GmbH. Visit your local BMW website or see your authorised BMW M Retailer for accurate details on the offers in your country.