VIRTUAL BMW M MOTORSPORT CARS.
For some years, BMW M Motorsport has been working very closely with the leading simulation racing platforms to provide the community with virtual race cars that are so close to their counterparts on the real racetrack that only a professional can notice the difference. Together with iRacing, BMW M Motorsport developed the virtual BMW M4 GT3 and the predecessor models BMW M4 GT4 and BMW M8 GTE. The simulation developers had access to genuine CAD data, which had also been used in the development of the real cars. In 2023, BMW M Motorsport is the only manufacturer with a new LMDh prototype that can be driven virtually by anyone, the BMW M Hybrid V8.
BMW M SIM CUPS.
As in previous years, BMW SIM Racing is also organising a range of Cup competitions in 2023 – for the best pro drivers on the scene, as well as for amateurs. The details have already been confirmed for the BMW M SIM CUP, and further Cups will follow as the year progresses.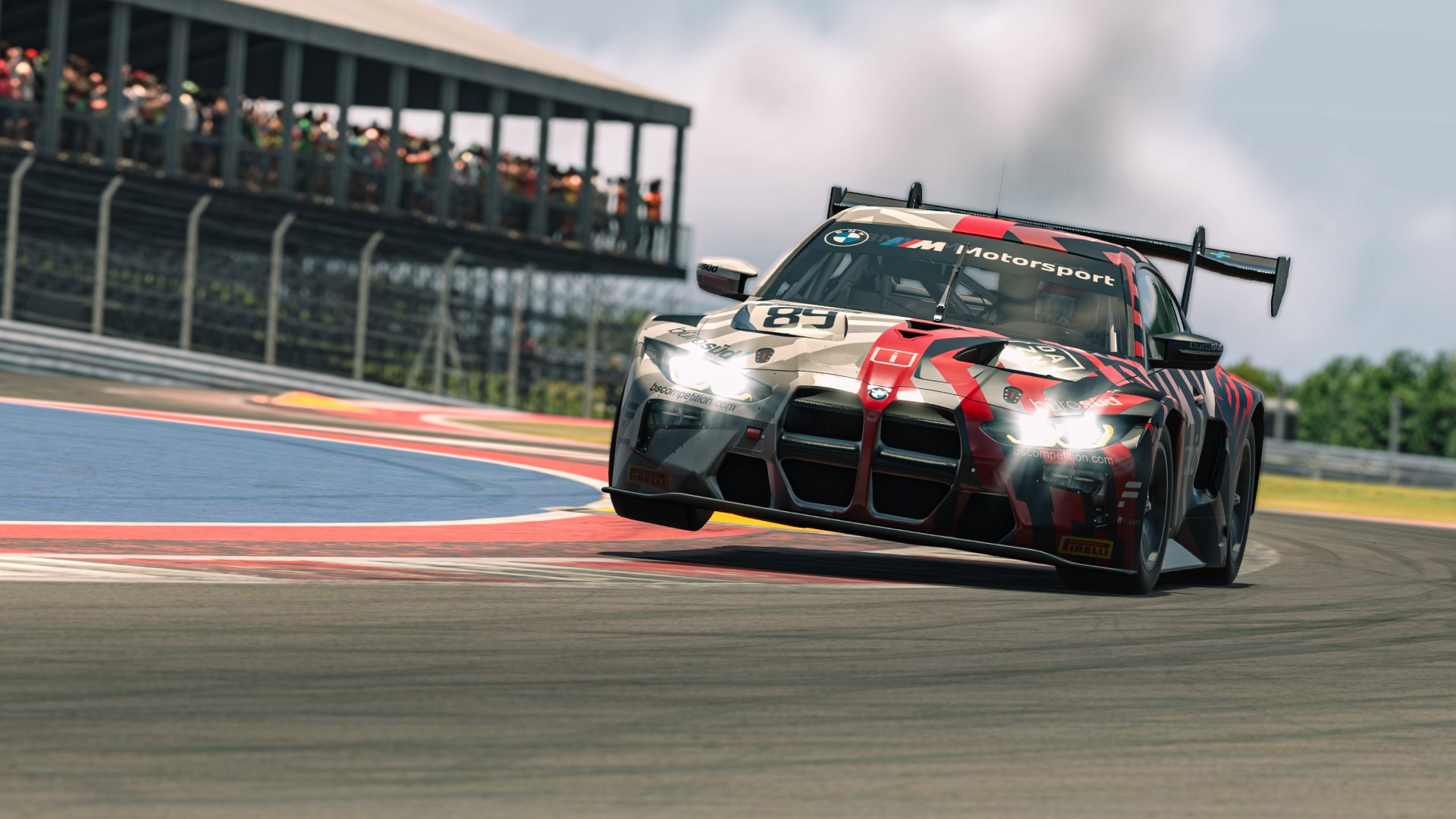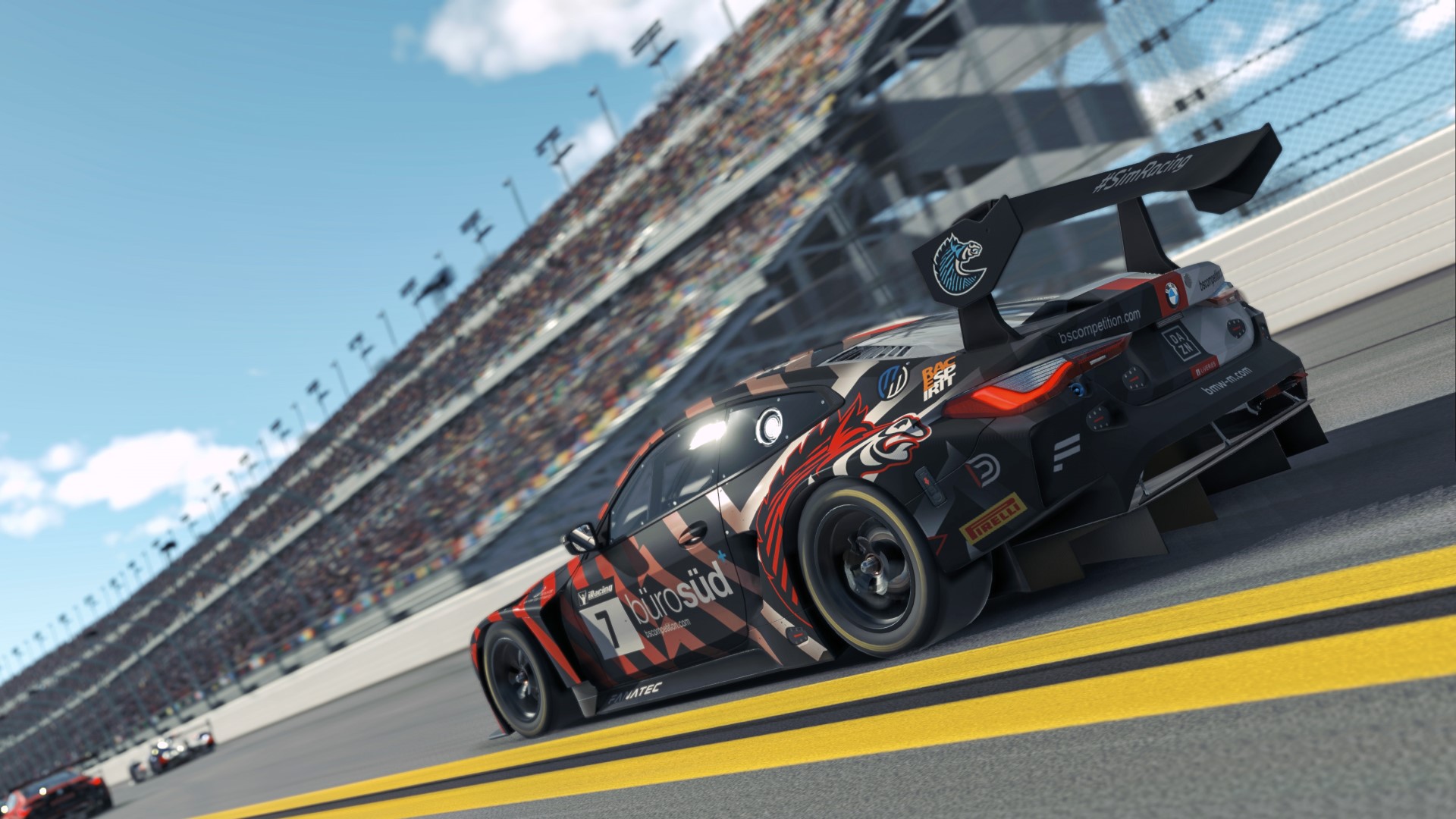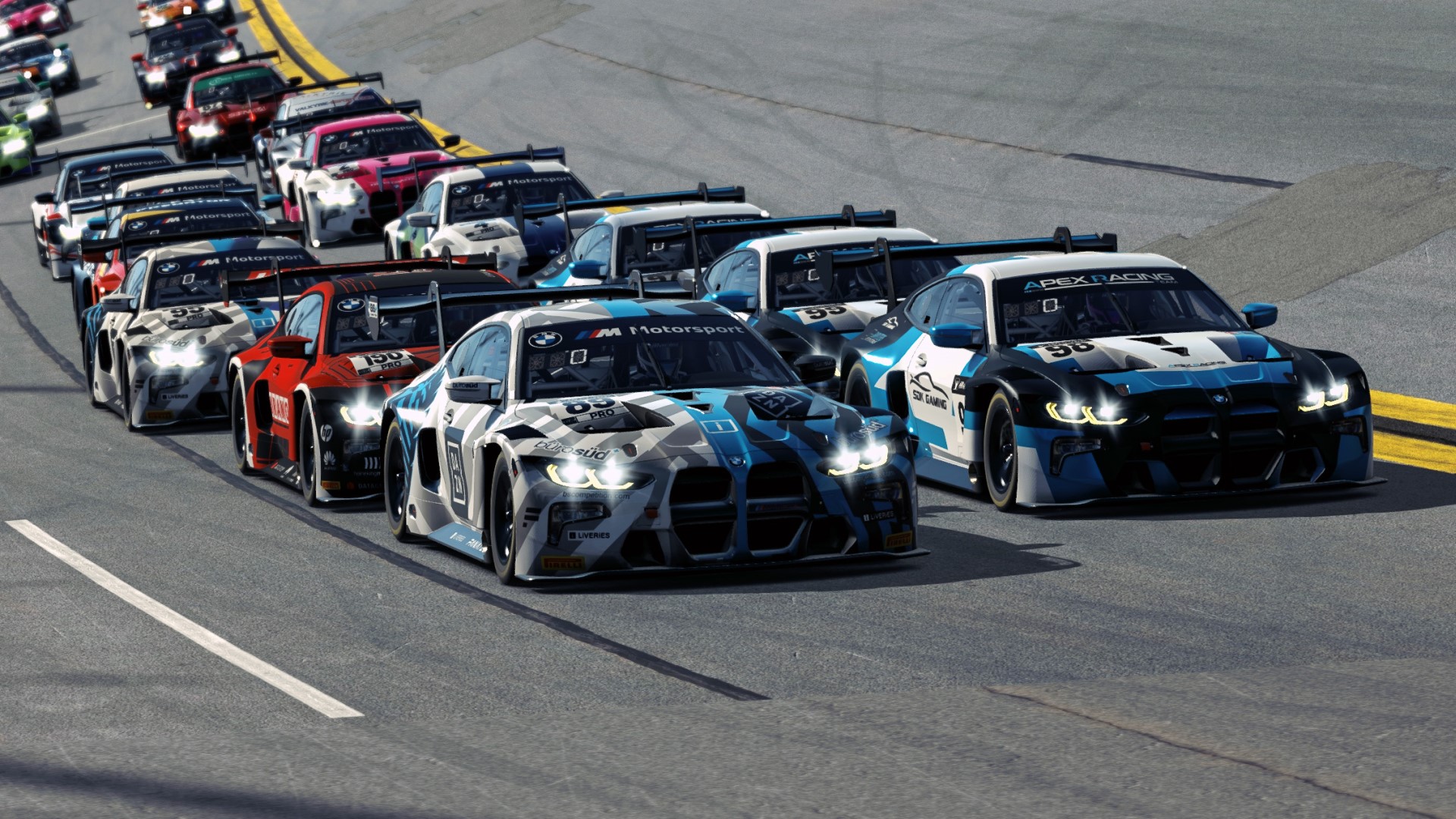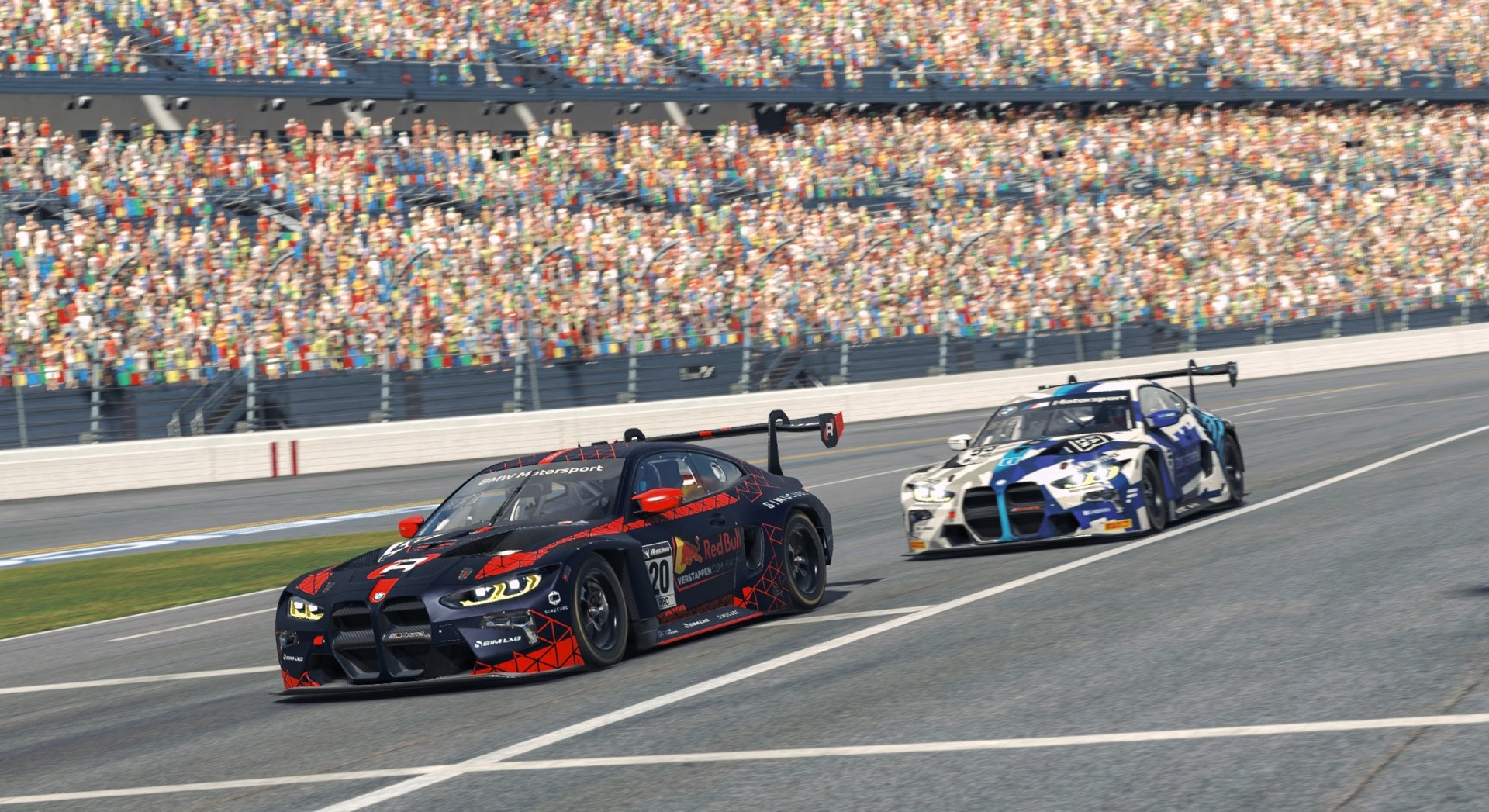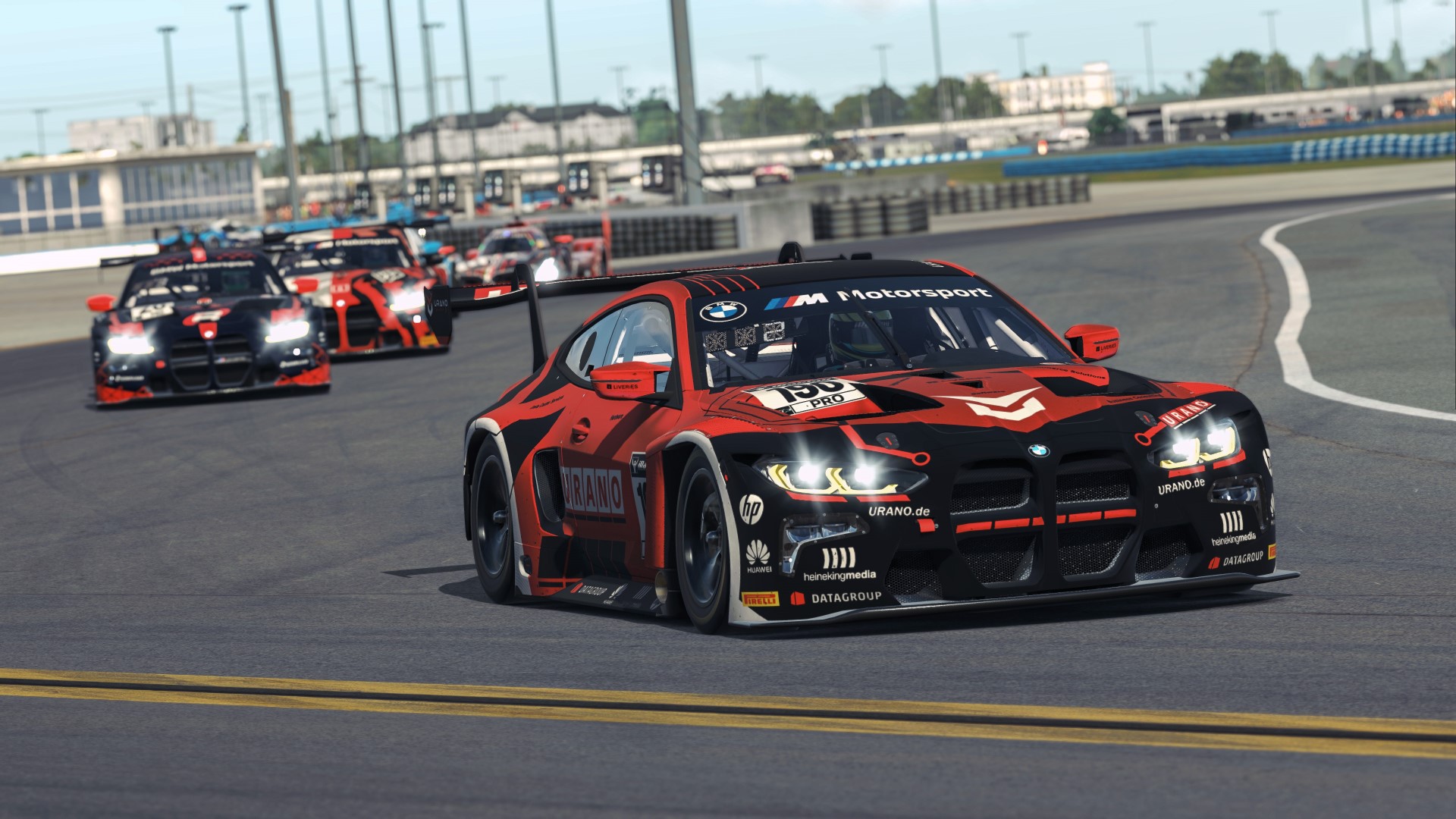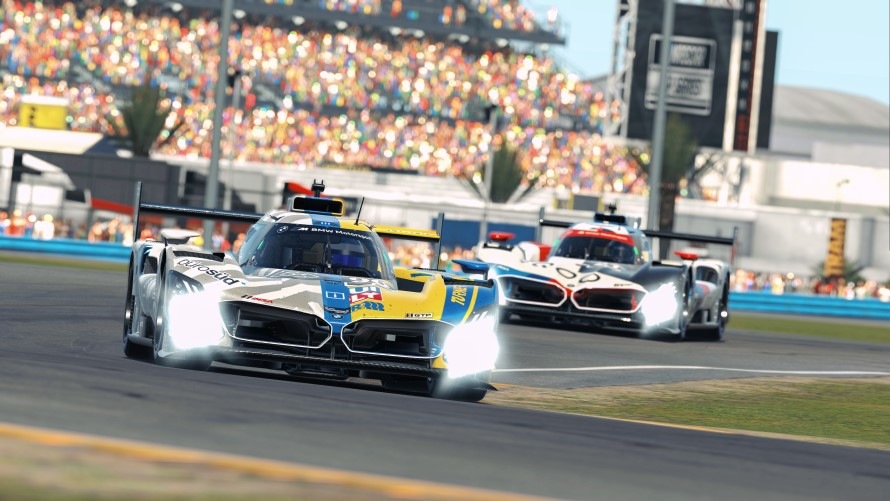 BMW M SIM CUP.
Sim platform: iRacing
Cars: BMW M Hybrid V8, BMW M4 GT3.
Competition: Ten multi-class race events with LMDh and GT3 category.
Prize money: over 45,000 US dollars

Read more
BMW M TEAM BS+COMPETITION.
Country: Germany
Founded: 2020
Platforms: iRacing, ACC, rFactor 2, Rennsport

Read more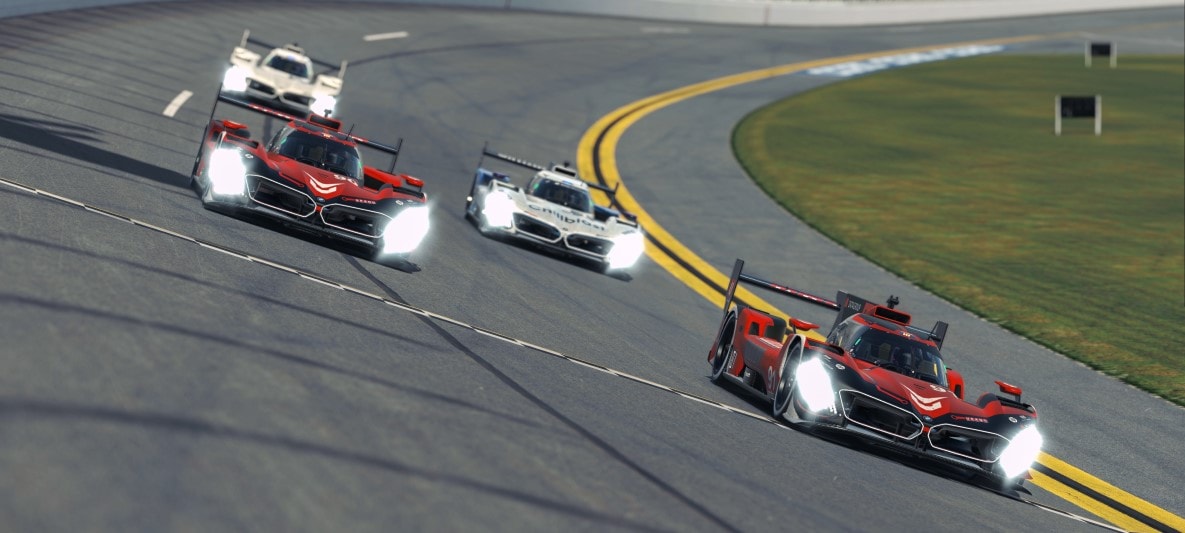 BMW SIM RACING AMBASSADOR BRUNO SPENGLER.
BMW M works driver Bruno Spengler discovered sim racing during the pandemic and put in plenty of hard work during numerous training sessions to develop into one of the best and most successful pro race drivers among the professional sim racers. Spengler has won the iRacing 24h Nürburgring and claimed the title in the IMSA iRacing Pro Series. In 2022, he hosted the BMW SIM Academy, a video series with sim racing tutorials. In addition to his competitive racing in 2023, he will be the official BMW SIM Racing Ambassador and team captain for the BMW M TEAM BS+COMPETITION. The team will be racing as a BMW M Motorsport works outfit in the ESL R1 series on the new Rennsport sim racing platform, coming up against works teams from other manufacturers and the biggest Esports and sim racing teams from around the world.

Read more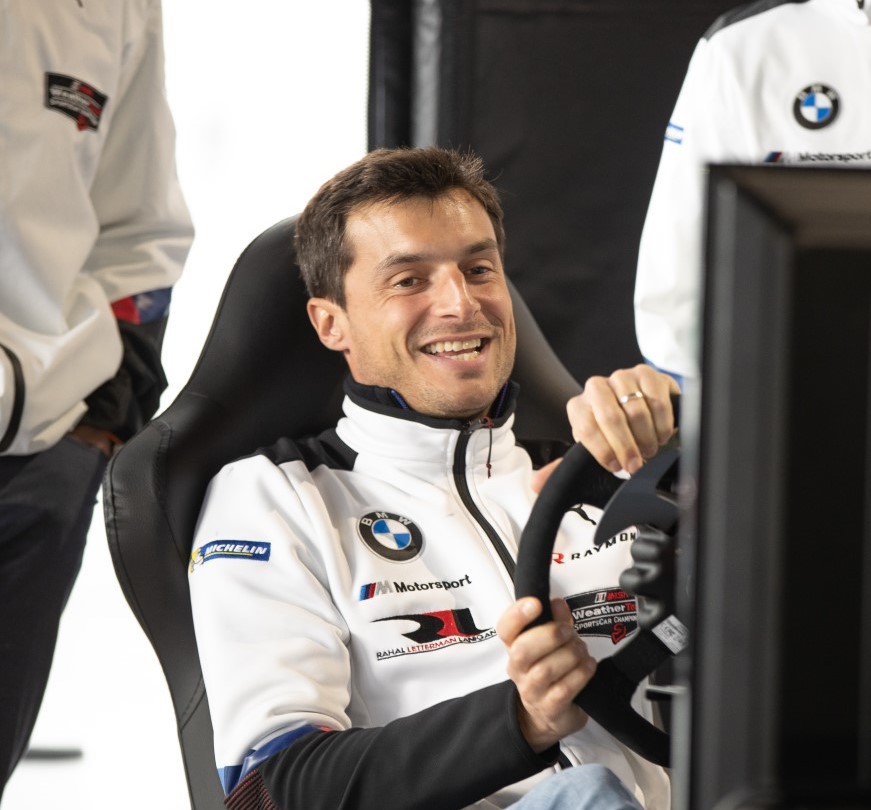 BMW SIM RACING HARDWARE.
The development of top-quality hardware for sim racing is another key area of involvement for BMW M Motorsport. The steering wheel of the BMW M4 GT3, constructed in conjunction with sim racing hardware producer Fanatec, represents the pinnacle of these developments. It can be used without modifications in the real race car and in the racing simulator, making the feel of truly authentic motor racing available to everyone.

Read more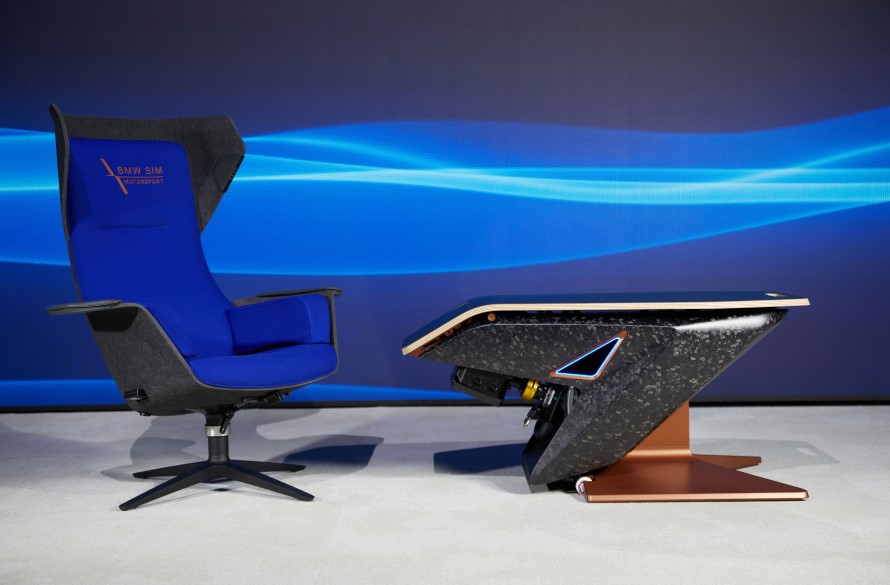 FUSION SL.
Another hardware highlight currently preparing for market launch is the "Fusion SL", a unique combination of sim racing rig and lounge furniture. The idea is to develop a space-saving piece of furniture that can be integrated into a modern living environment. It needs just a few touches to turn into a rig, but otherwise can be folded up and used as a work table, coffee table or seating at other times. This idea has been implemented thanks to collaboration between BMW Group Designworks and office furniture manufacturer Sedus.

Read more
BMW MOTION PLATFORM.
The BMW Motion Platform, developed by BMW SIM Racing in collaboration with D-BOX and RaceX, was a major technological innovation for the 2022 season. The mobile platform for sim rigs boasts exclusive know-how gleaned from the professional racing simulator at BMW M Motorsport. The "BMW SIM Technology Motion Cueing" in particular raises the quality of the BMW Motion Platform to a new level.

Read more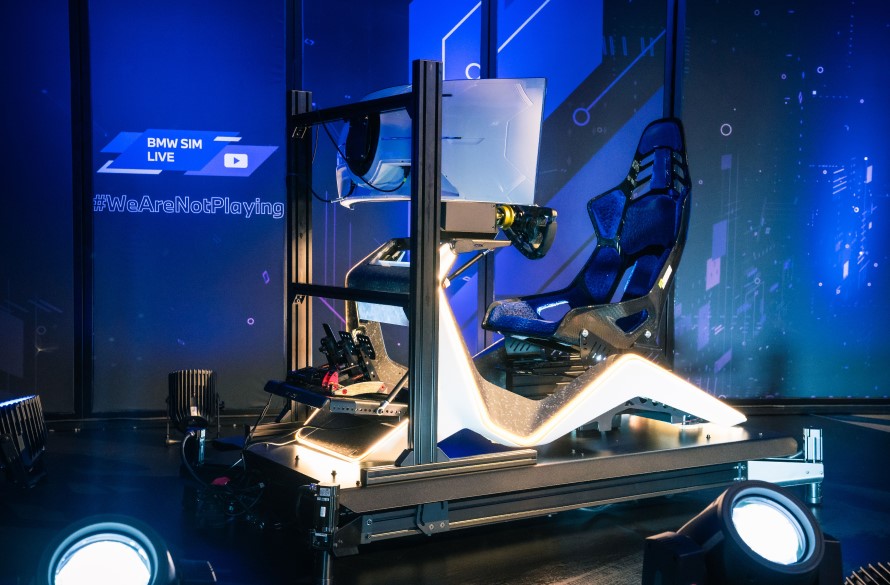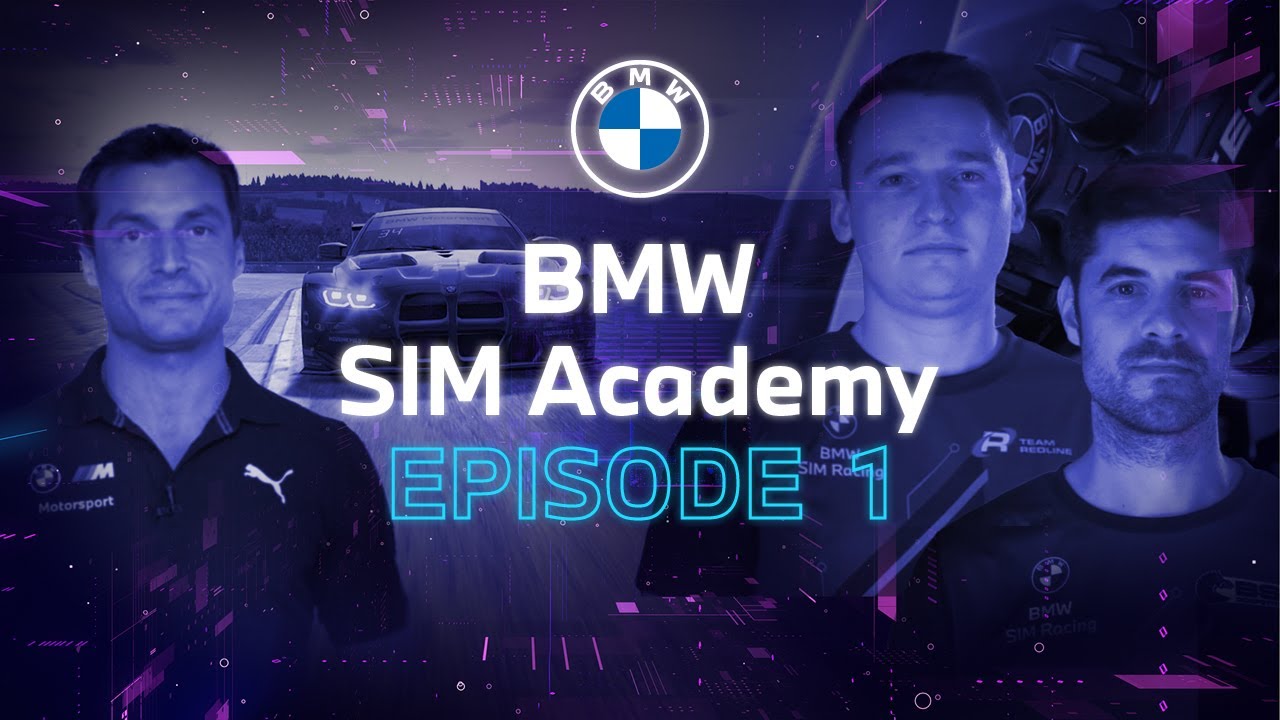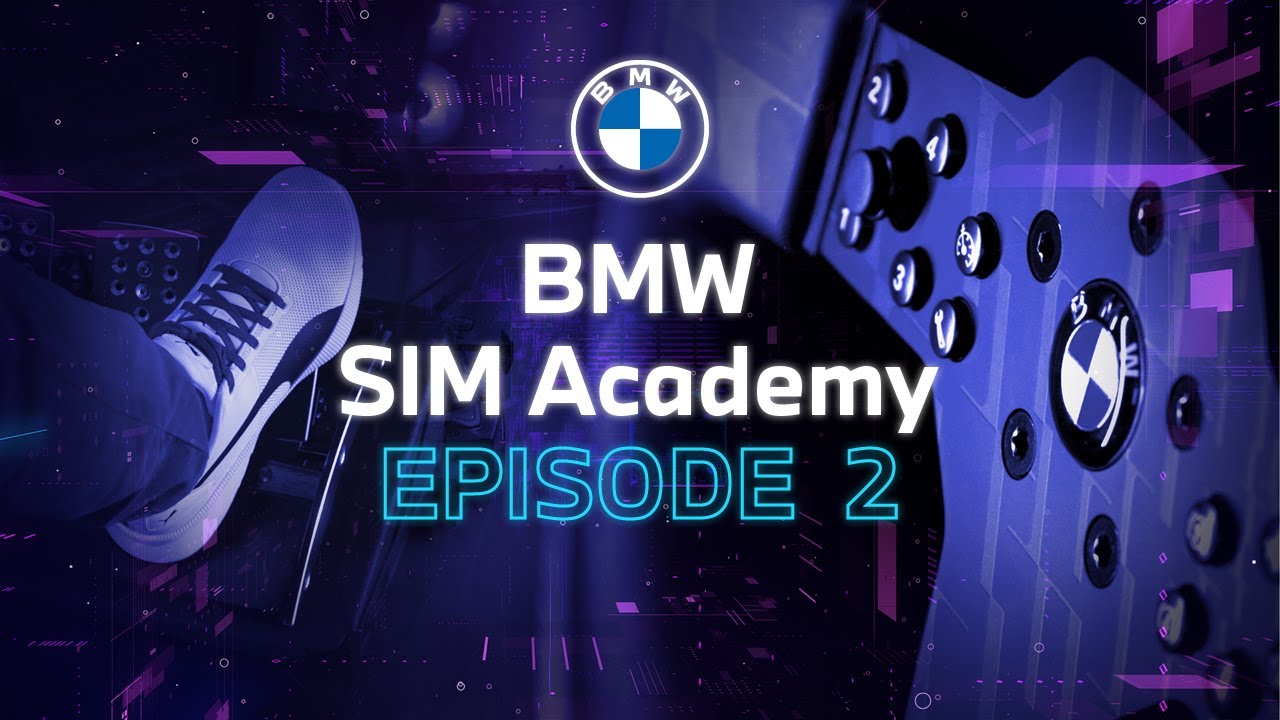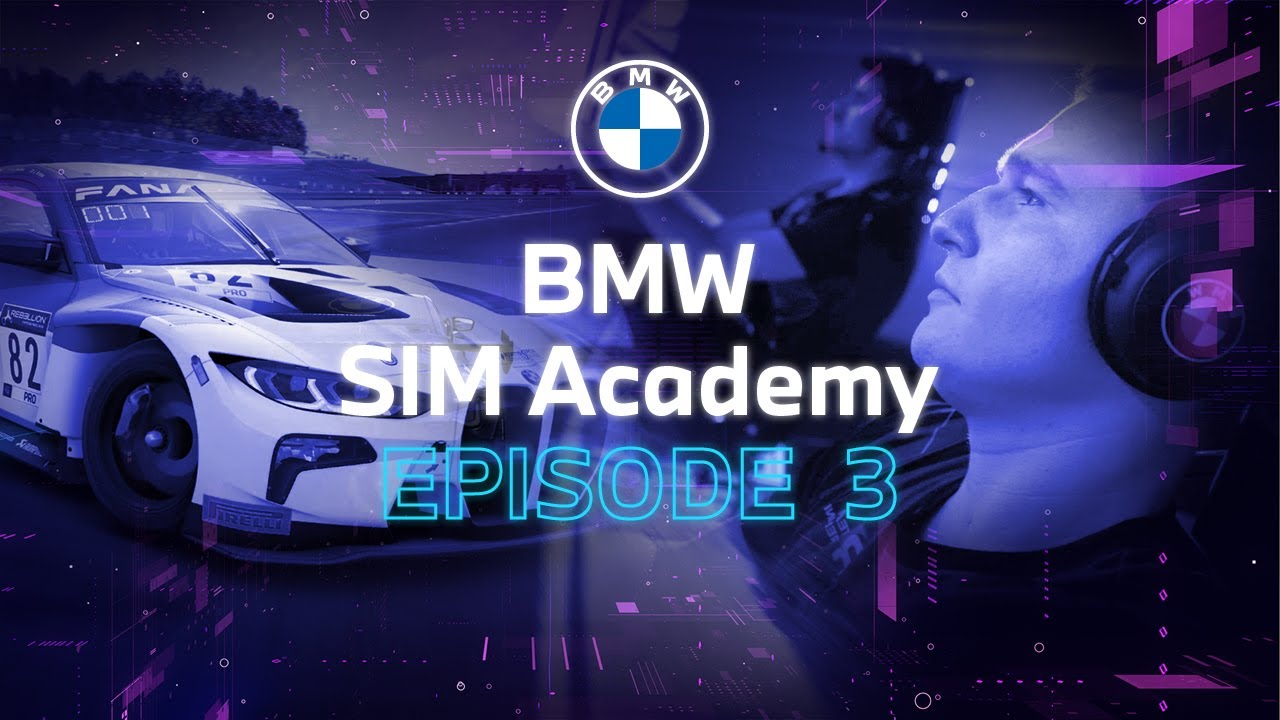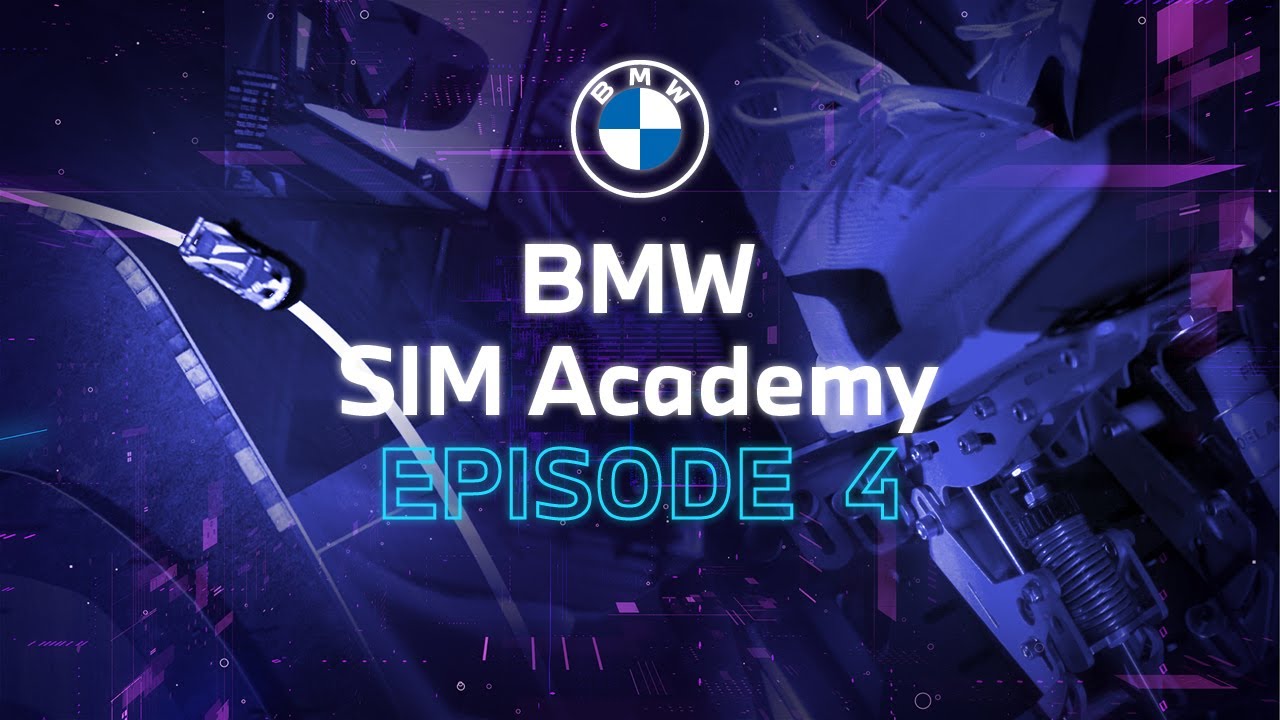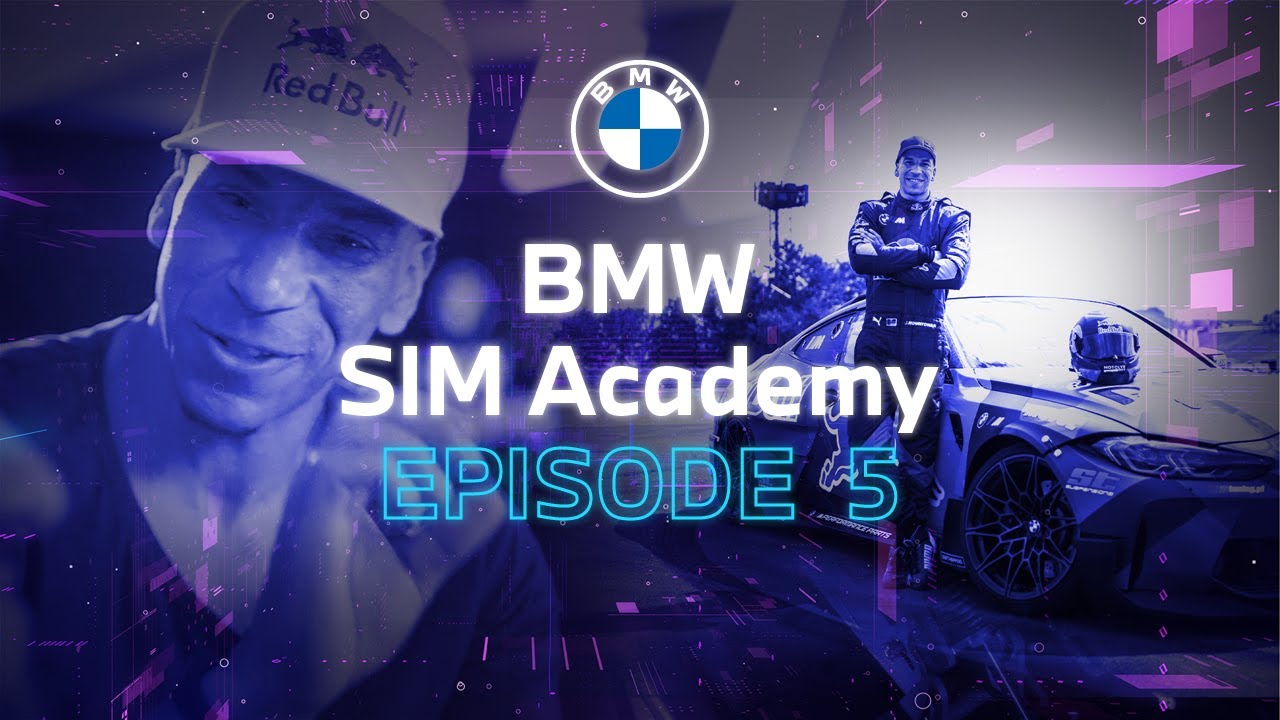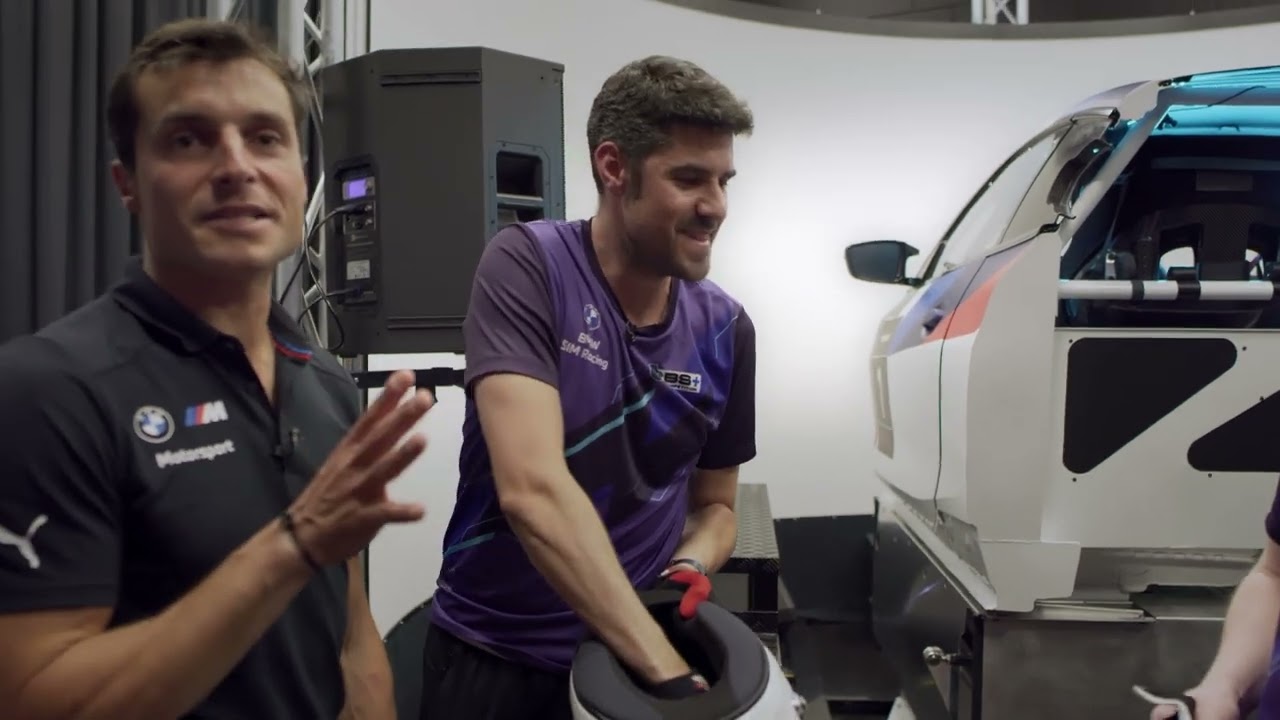 BMW SIM ACADEMY I EPISODE 1 I WHAT IS SIM RACING?
BMW SIM ACADEMY I EPISODE 2 I HOW TO START WITH SIM RACING.
BMW SIM ACADEMY I EPISODE 3 I SIM RACING MYTHS.
BMW SIM ACADEMY I EPISODE 4 I DRIVING FOR BEGINNERS.
BMW SIM ACADEMY I EPISODE 5 I CAR CONTROL.
BMW SIM ACADEMY I EPISODE 6 I THE BMW M MOTORSPORT SIMULATOR.