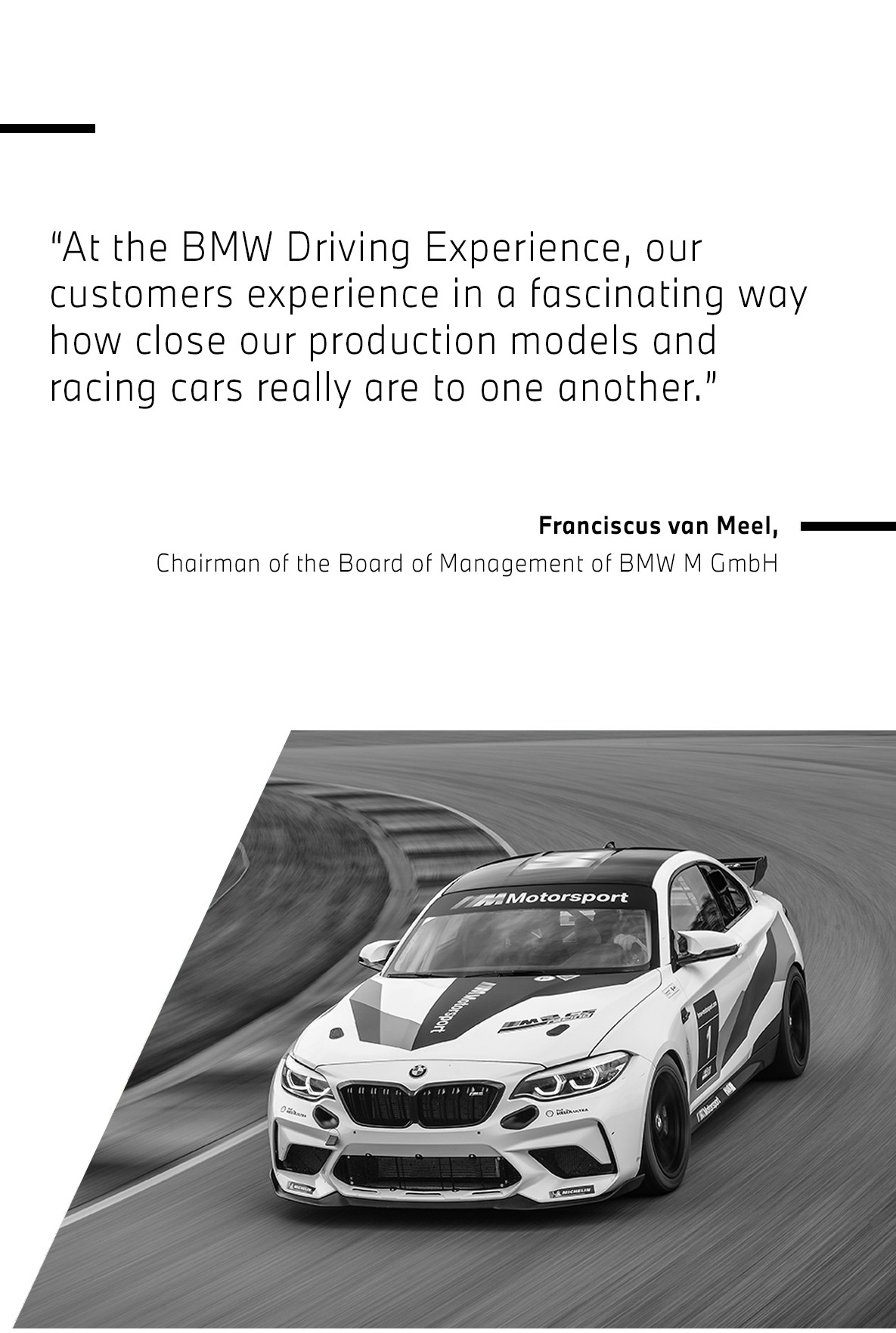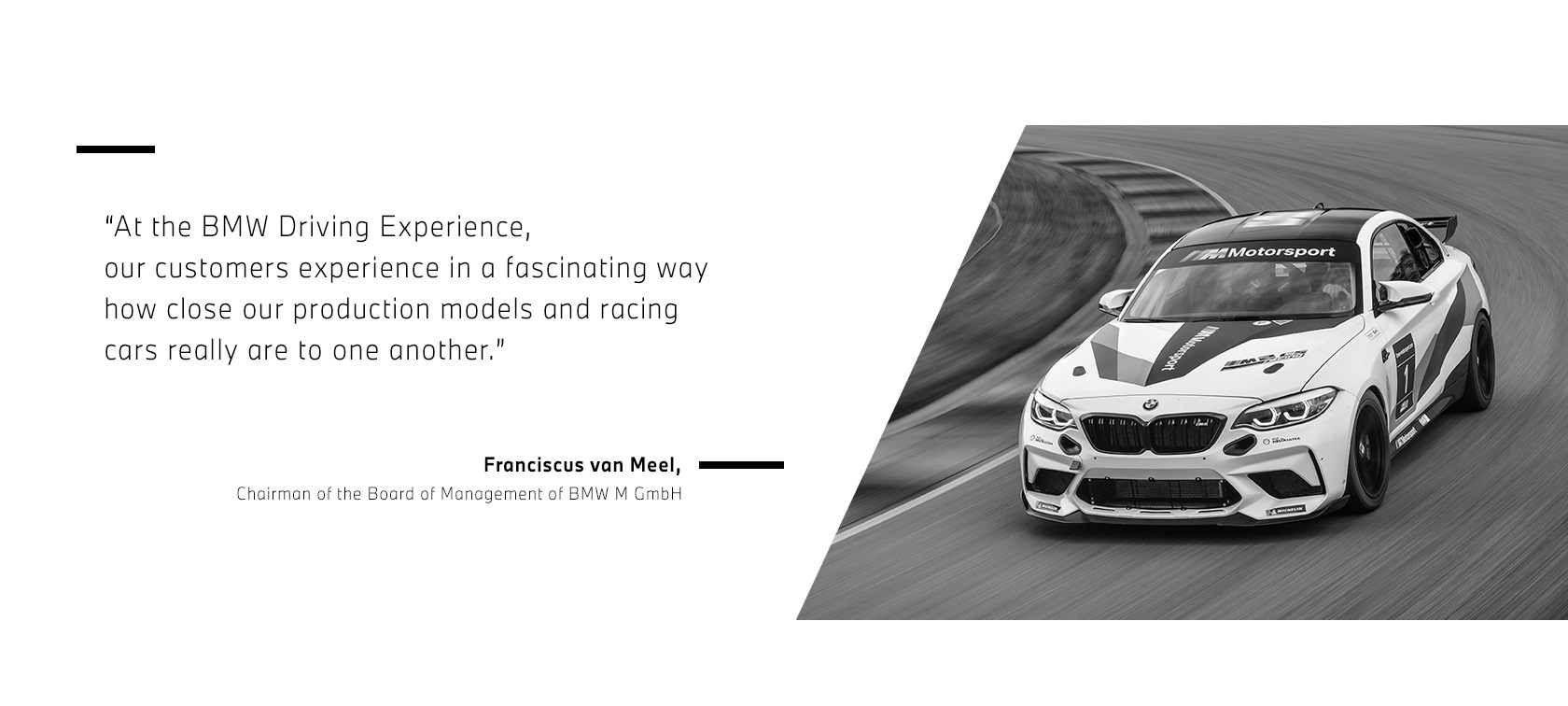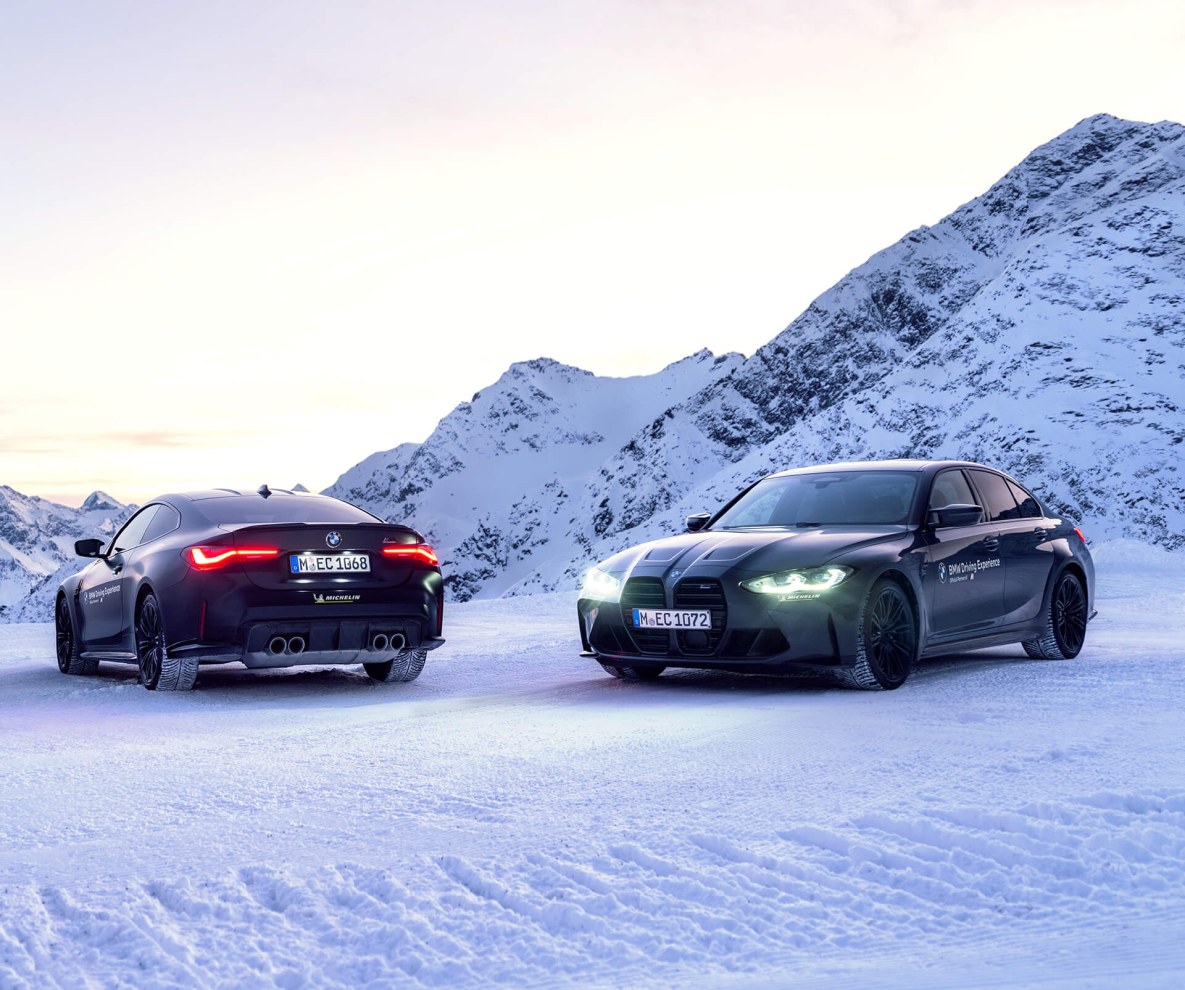 IN THE MOOD FOR SNOW AND ICE.
The BMW Winter Experience.
We are bringing the fun back to this icy time of the year! No matter which BMW Winter Experience training course you opt for, we will show you how to stay in control, react precisely and master transverse dynamics, even on icy surfaces. And not just anywhere, but set against idyllic alpine backdrops in Sölden, Pitztal and Saalfelden, or on studded tyres in Arjeplog, Sweden.
Read more
WHICH WILL BE YOUR TRAINING?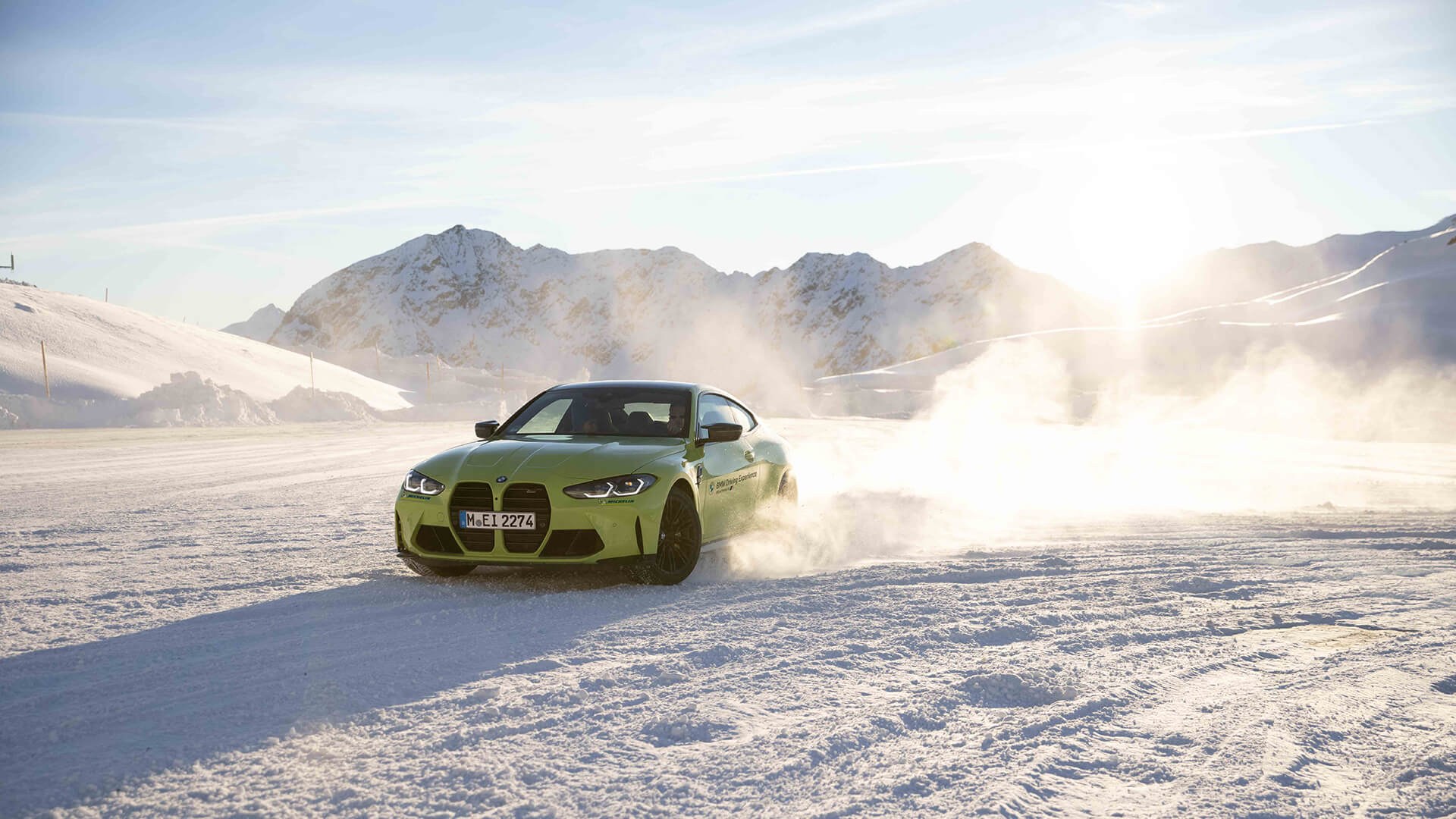 BMW SNOW TRAINING.
Here in the midst of winter Alpine scenery, you will master the art of driving over black ice and snow-covered roads in a calm and composed way.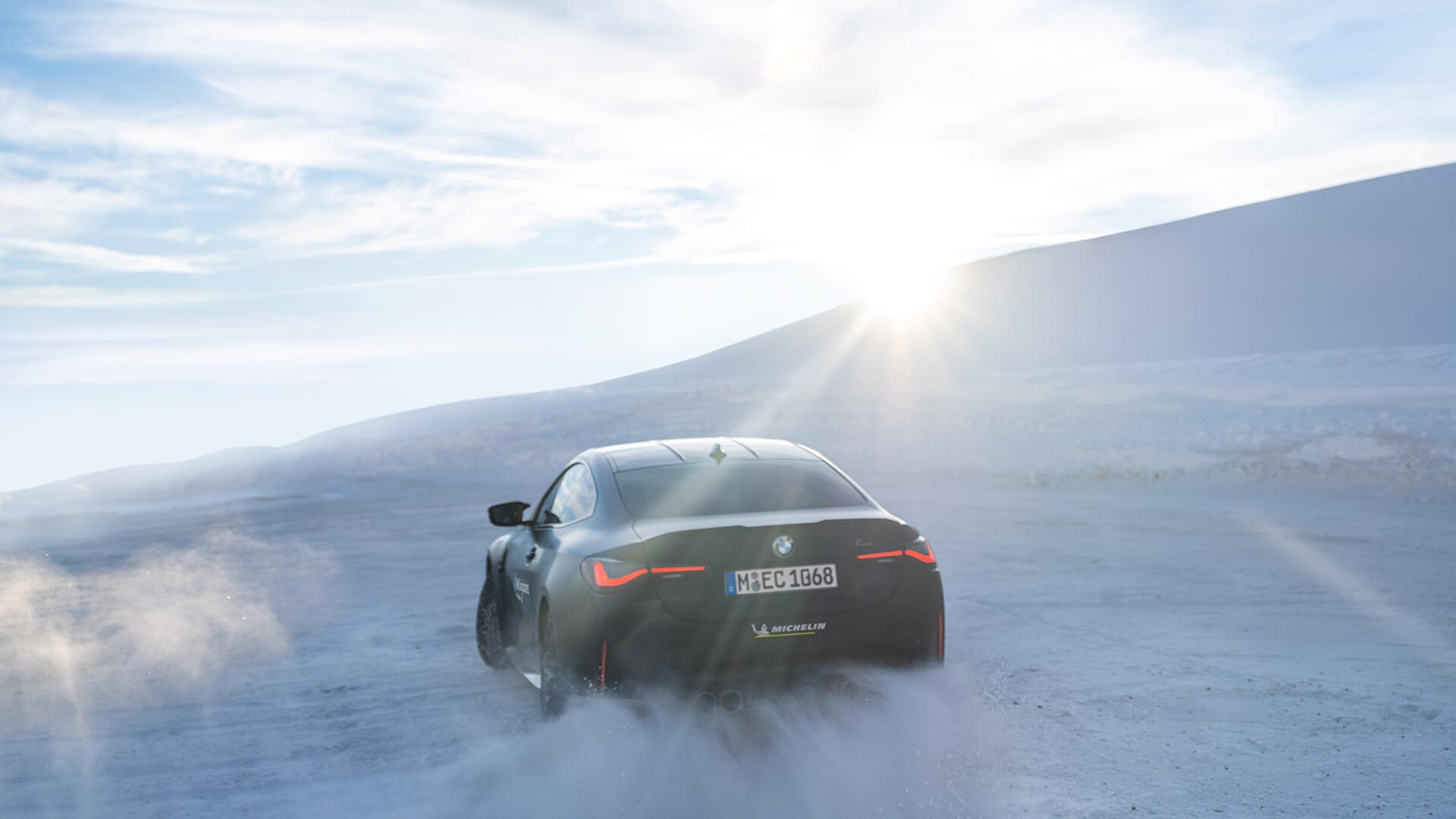 BMW M SNOW DRIFT TRAINING.
On our half-day training course at the foot of the Pitztal Glacier, you'll quickly learn the basic theory before taking the wheel yourself. This is where driving pleasure meets safety, as any driver who knows how to catch a sliding rear end and will be able to stay in full control of their car in day-to-day situations.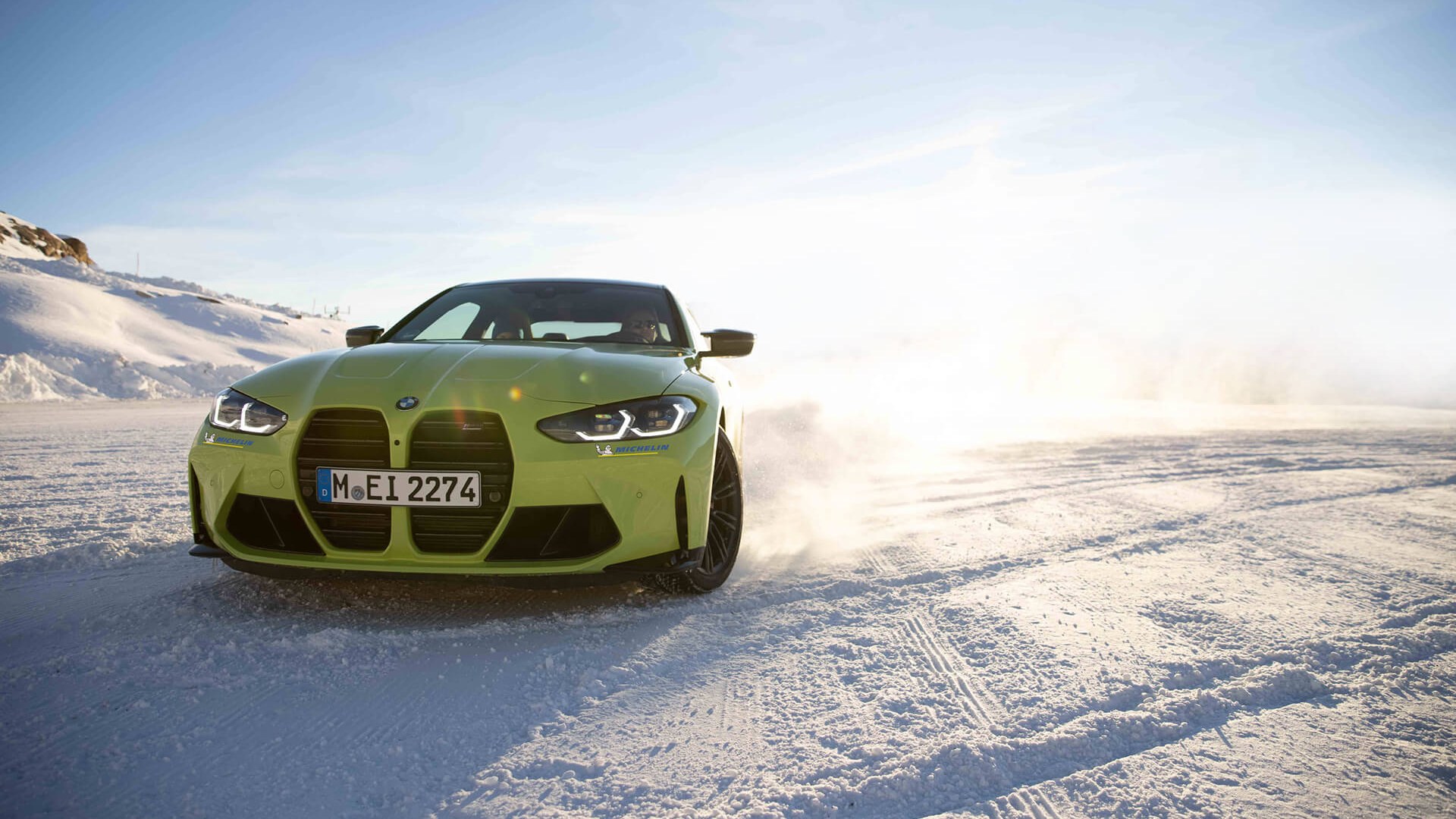 BMW M SNOW DRIFT TRAINING PLUS.
If half a day of fun-packed drifting doesn't seem enough, you can enjoy twice the driving pleasure by doubling your time at the wheel. Our one-day training course starts with an evening of driving dynamics theory before an entire day dedicated to executing the perfect drift (with one driver per car).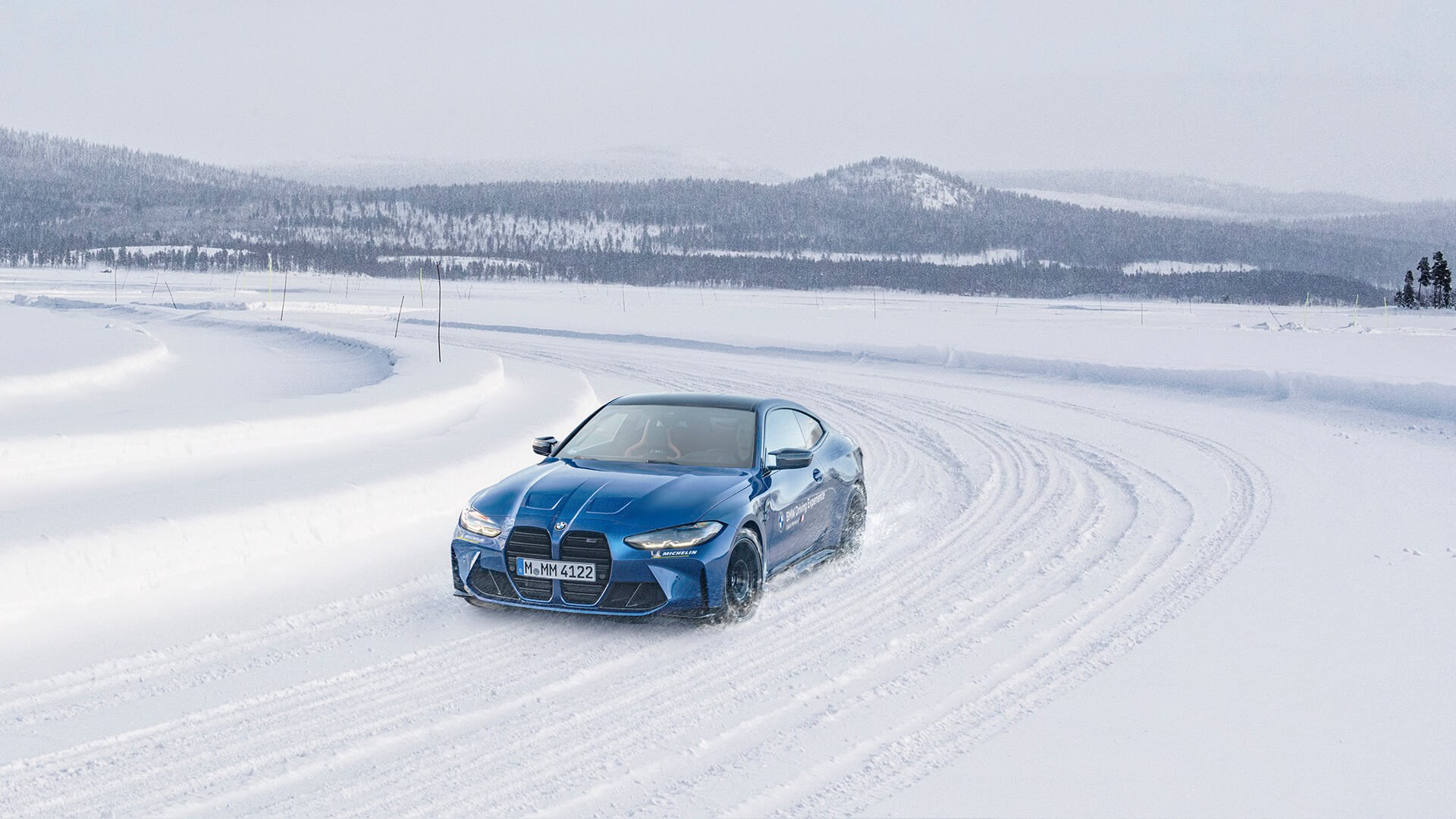 BMW M ICE TRAINING PLUS.
Snowy Arjeplog, 60 kilometres south of the Arctic Circle is where our BMW test engineers find excellent conditions for winter driving tests. Follow in the footsteps of the professionals and BMW test engineers and use the unforgettable environment of the BMW M Ice Training Plus to give yourself a solid base, on which to master extreme wintery situations in a controlled and confident manner.  
A NEW EXPERIENCE OF SPEED.
The BMW M Race Track Trainings.
If owning a sports car isn't enough for you and you really want to master it, then the BMW M Race Track Training courses are perfect for you. Live the dream on top-class race tracks such as the Bilster Berg, Lausitzring, Nürburgring, Sachsenring or Hockenheimring. Behind the wheel of a latest BMW M model, the competent BMW instructors will teach you how to optimise your driving style using the following exercises: dynamic breaking and avoidance manoeuvres, dual lane changes, oversteering/drifting and timed slalom. Experience the adrenaline kick you have dreamed of.
Read more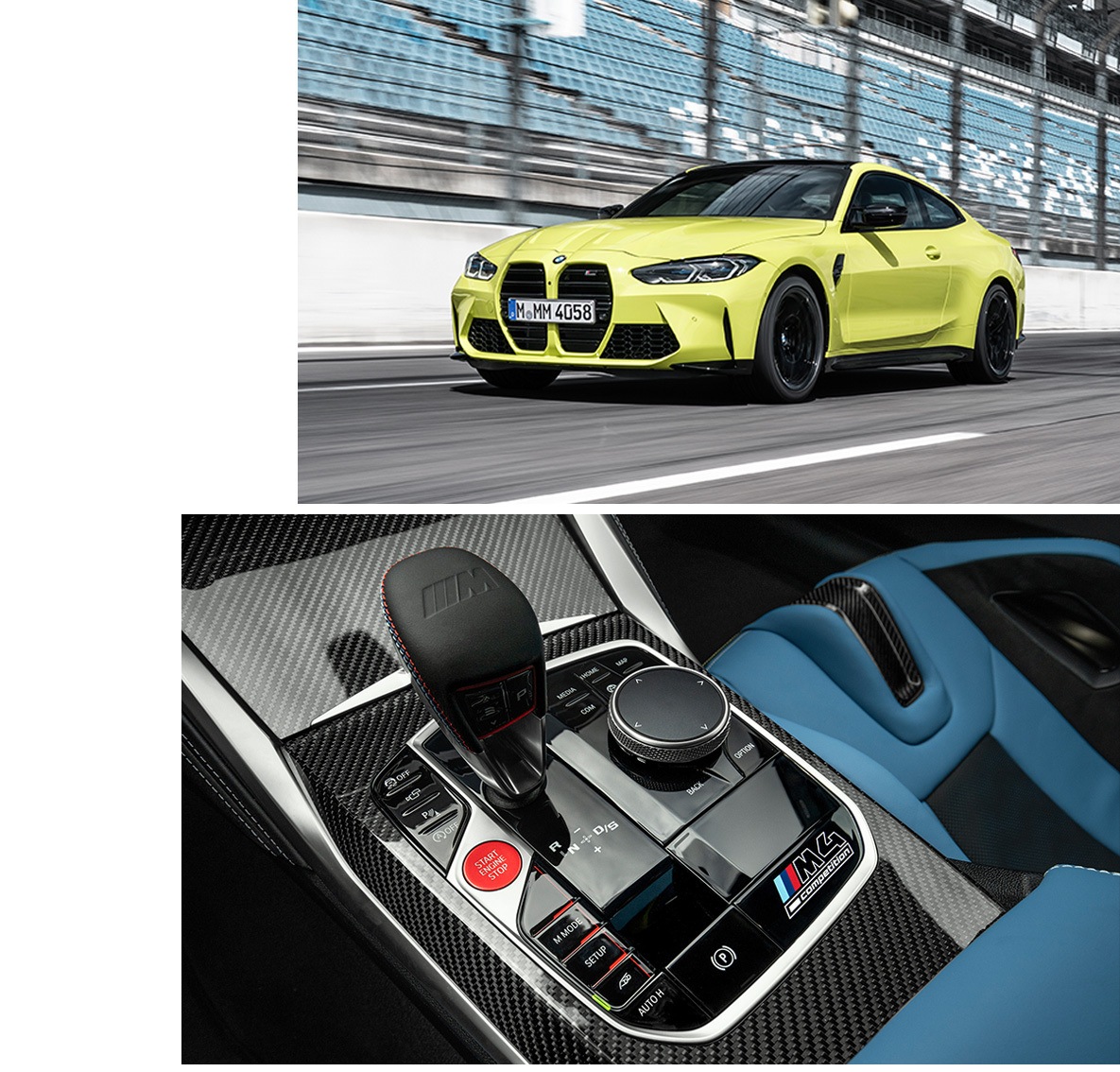 WHICH WILL BE YOUR TRAINING?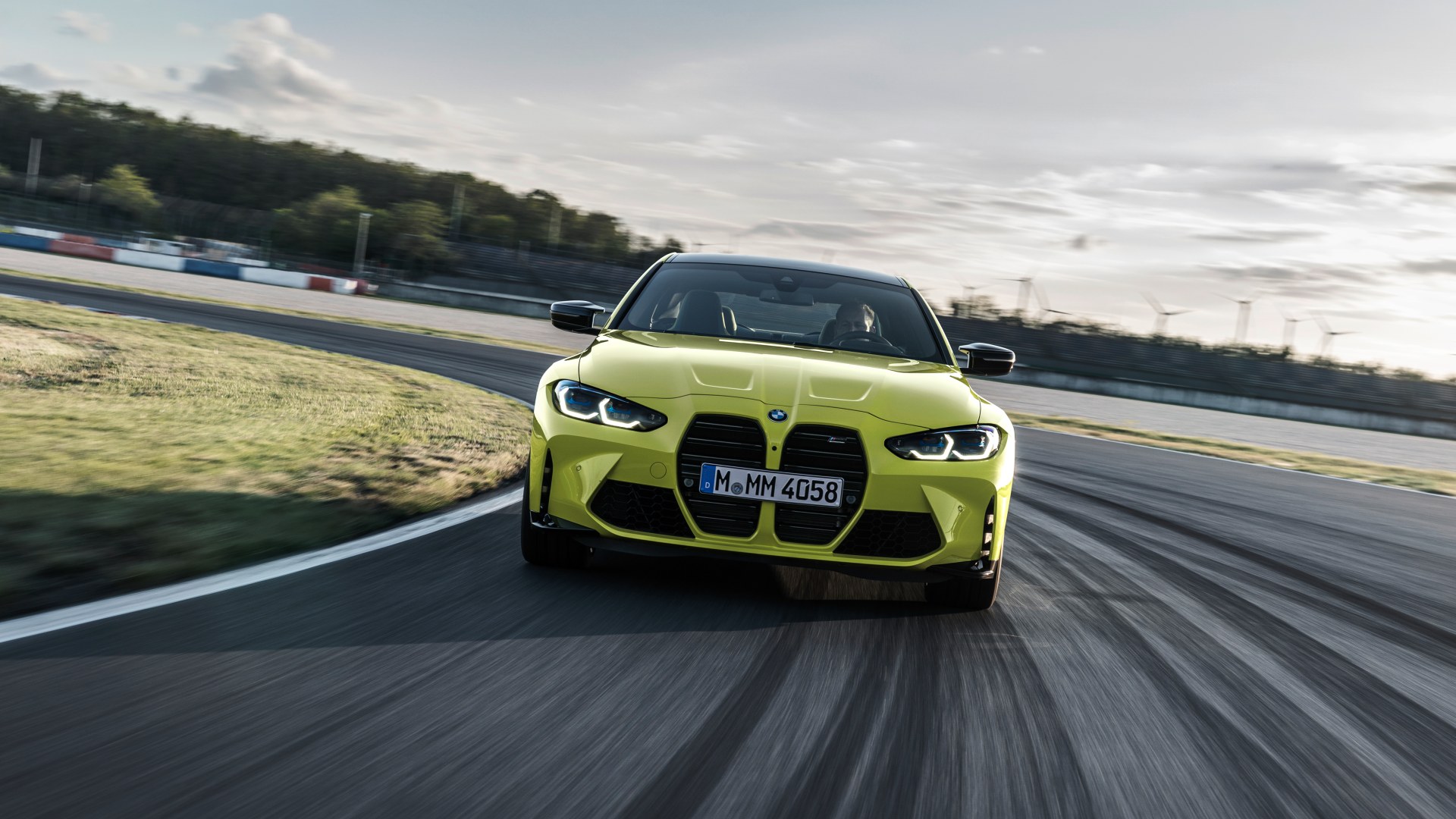 RACE TRACK TRAINING.
f owning a sports car isn't enough for you and you really want to master it, then the BMW M Race Track Training course with the all-new BMW M4 Competition is perfect for you.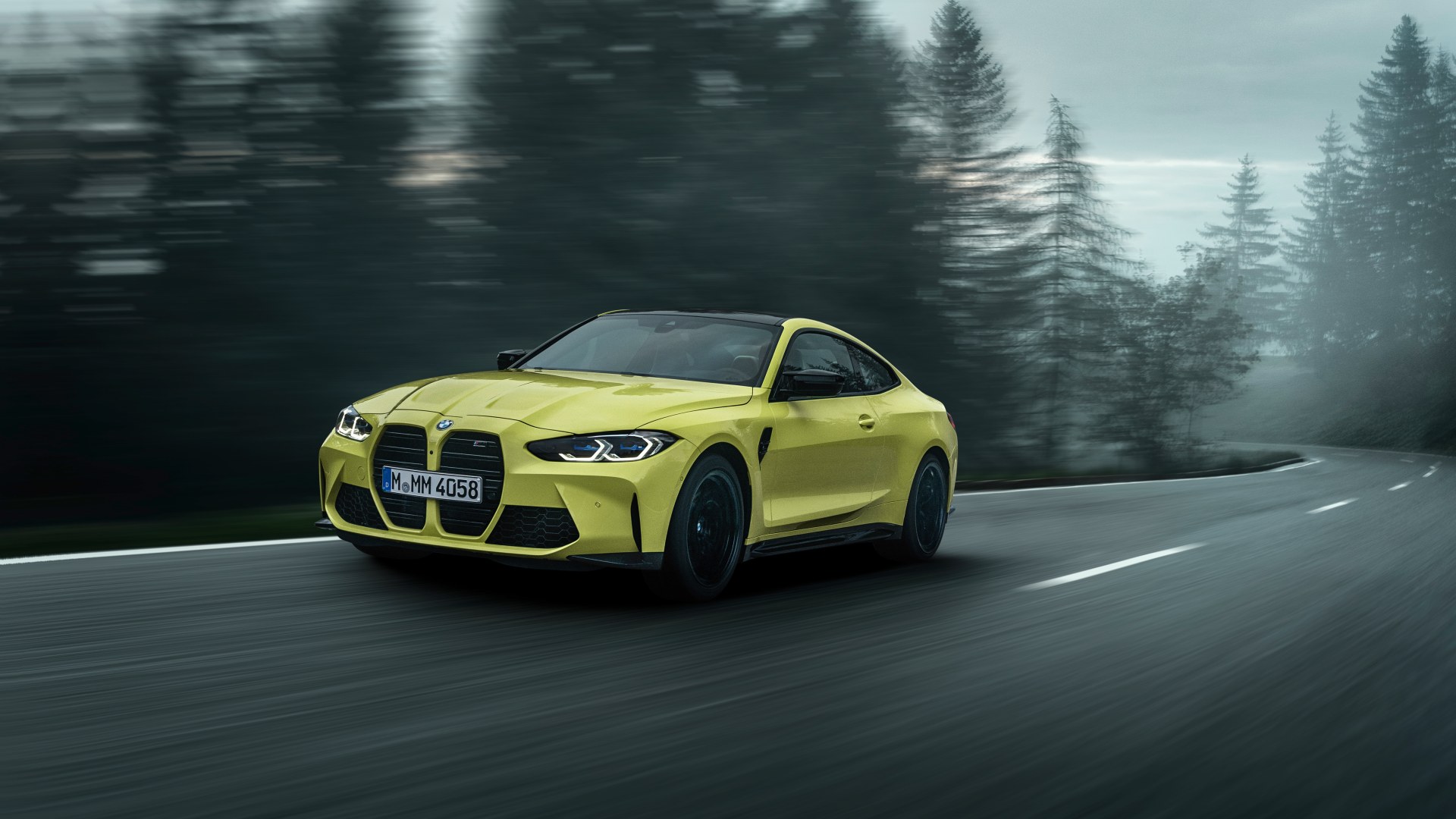 RACE TRACK TRAINING NORDSCHLEIFE.
Do you want to put your qualities as a racing driver to the test? Go straight to driving on one of the world's legendary race tracks? You can do all of that at the BMW M Race Track Training Nordschleife – and plenty of it.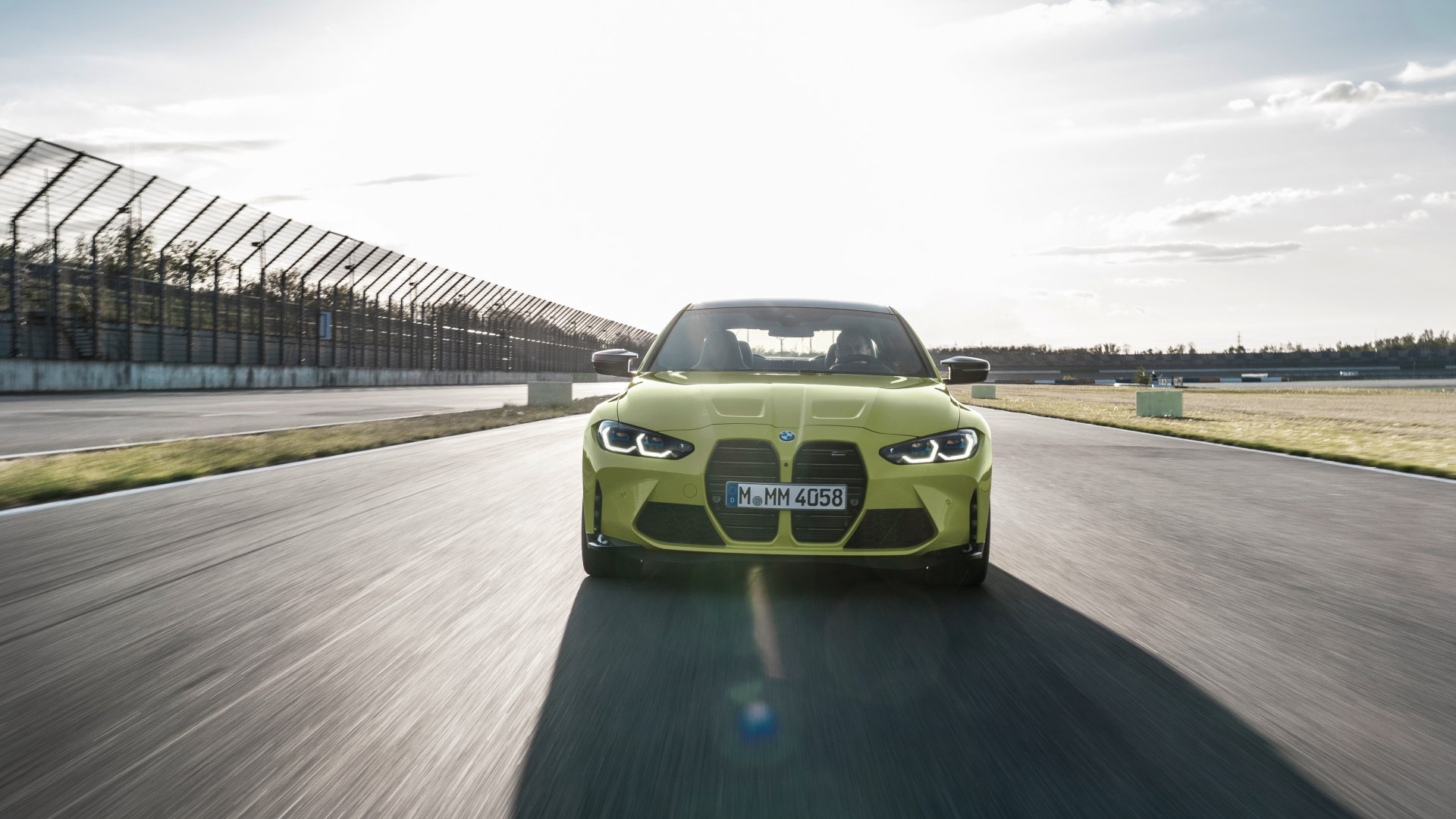 RACE TRACK COMPACT DRIVE.
Use this opportunity to try out the new BMW M4 Competition and experience true motor-sporting thrills on the racetrack.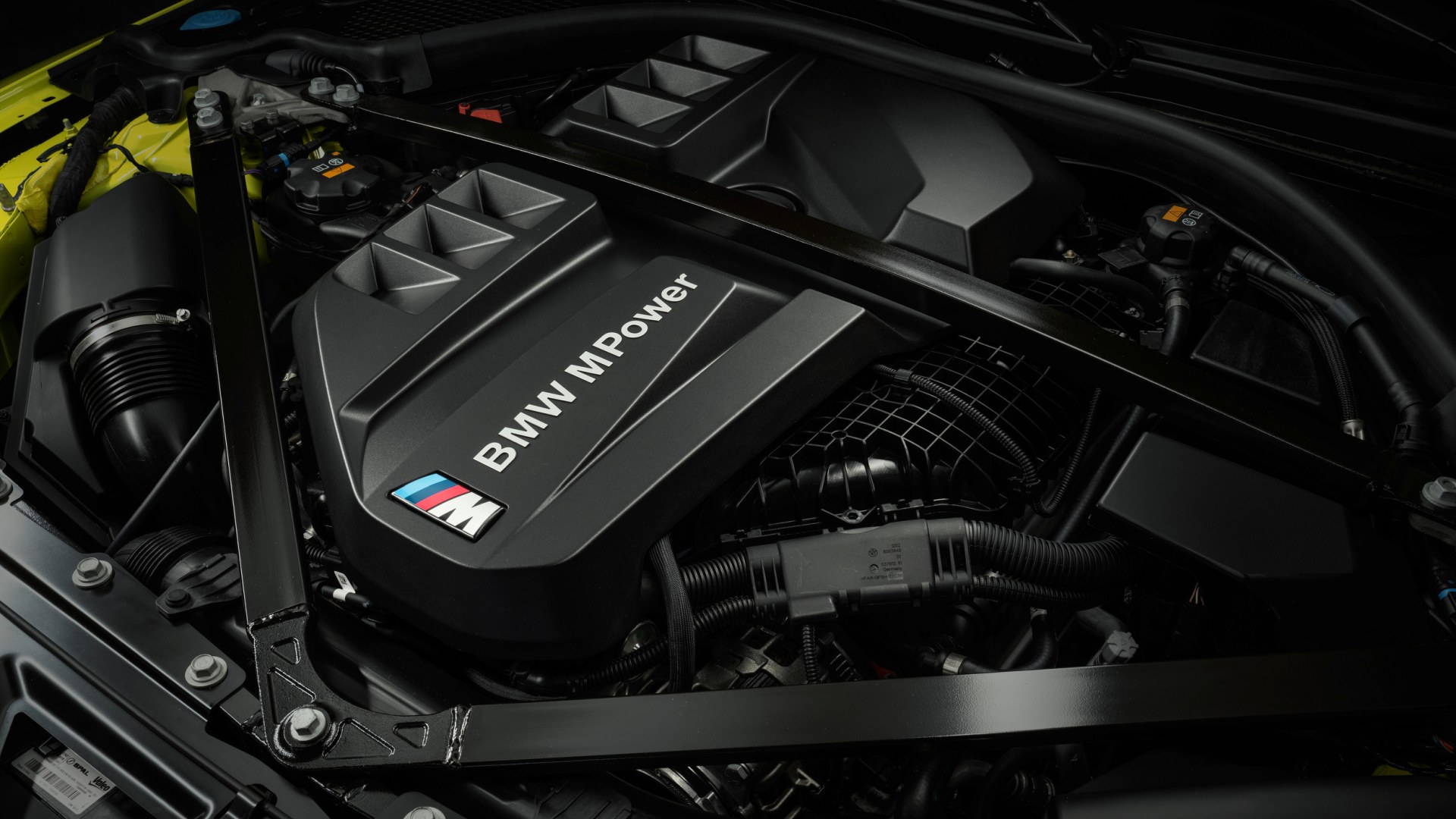 RACE TRACK TRAINING NORDSCHLEIFE TECH WORKSHOP.
Learn from the best and benefit from insider knowledge: the BMW M Race Track Nordschleife Tech Workshop is an intensive technology workshop with BMW test engineers, offering an insight into what goes on behind the scenes.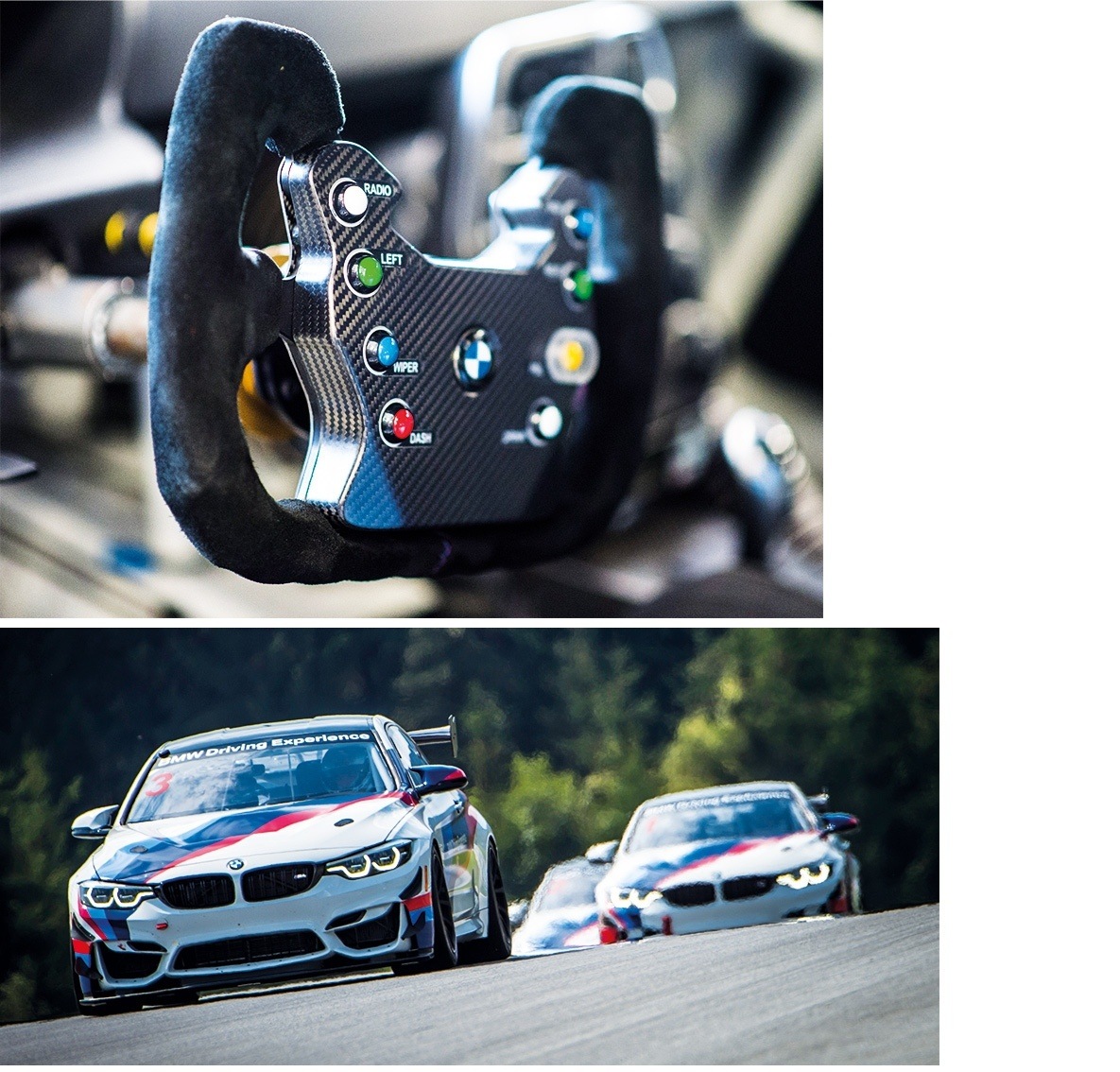 WELCOME TO THE THRILL.
The BMW M4 GT4 Trainings.
Three training sessions, three times to experience the fascination of racing right up close: with the BMW M4 GT4 Trainings, the dream of piloting a real BMW M racing car comes true. Various training options are available: Level 1, Level 2 or Level 3 for advanced drivers. The BMW M4 GT4 Test Drive is a great way to get started or just to get a taste of racing.

No matter which training you choose: Anyone who has ever sat behind the wheel of a BMW M4 GT4 won't forget the experience for a long, long time.
Read more
WHICH WILL BE YOUR TRAINING?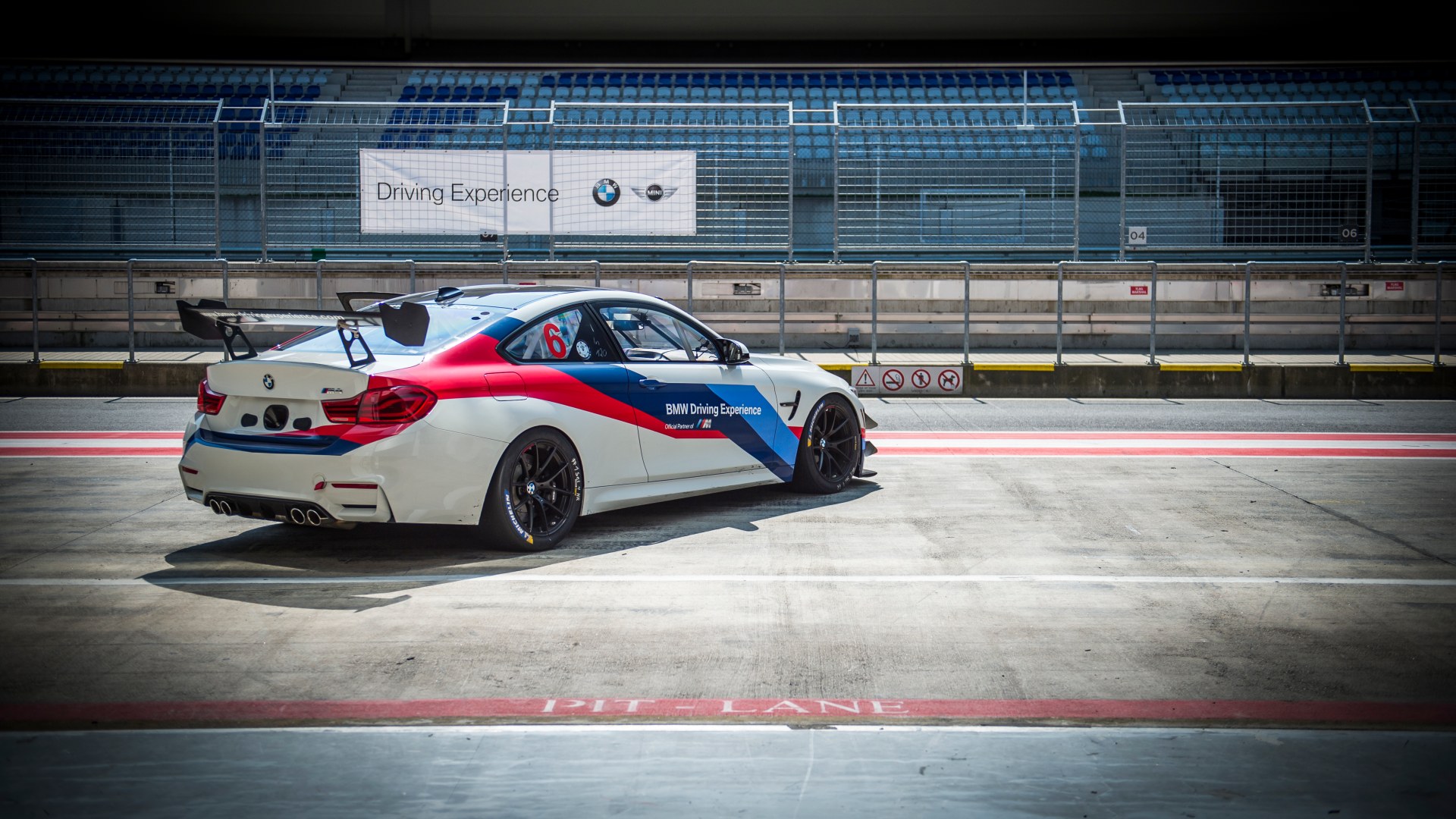 BMW M4 GT4 TEST DRIVE.
Our new BMW M4 GT4 Test Drive gives you the chance to test this up to 480 hp racing car over ten laps of the track.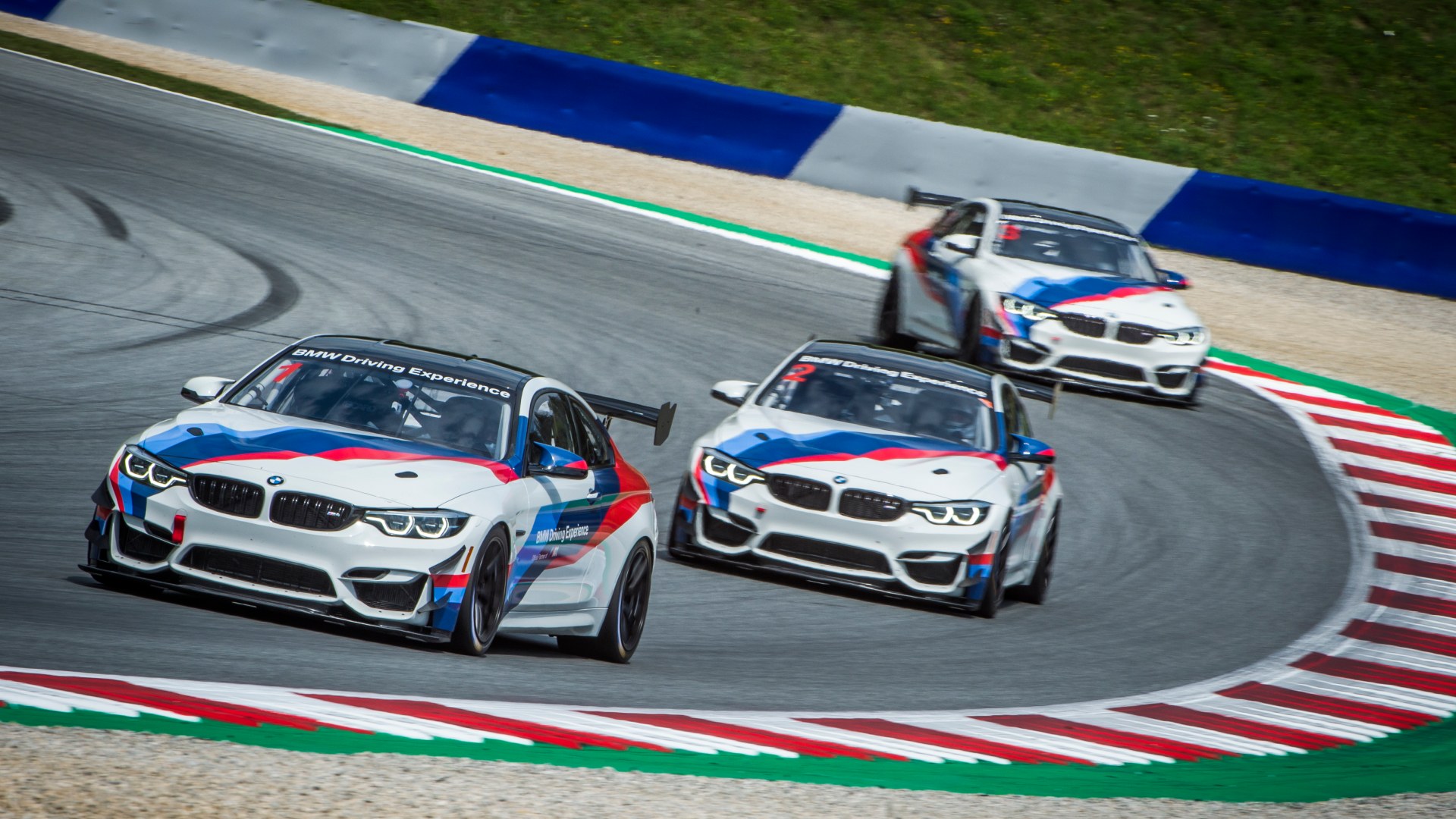 BMW M4 GT4 TRAINING LEVEL 1.
If you love motor racing and have always yearned to drive a real racing car, then this is the place for you. Welcome to the ultimate thrill.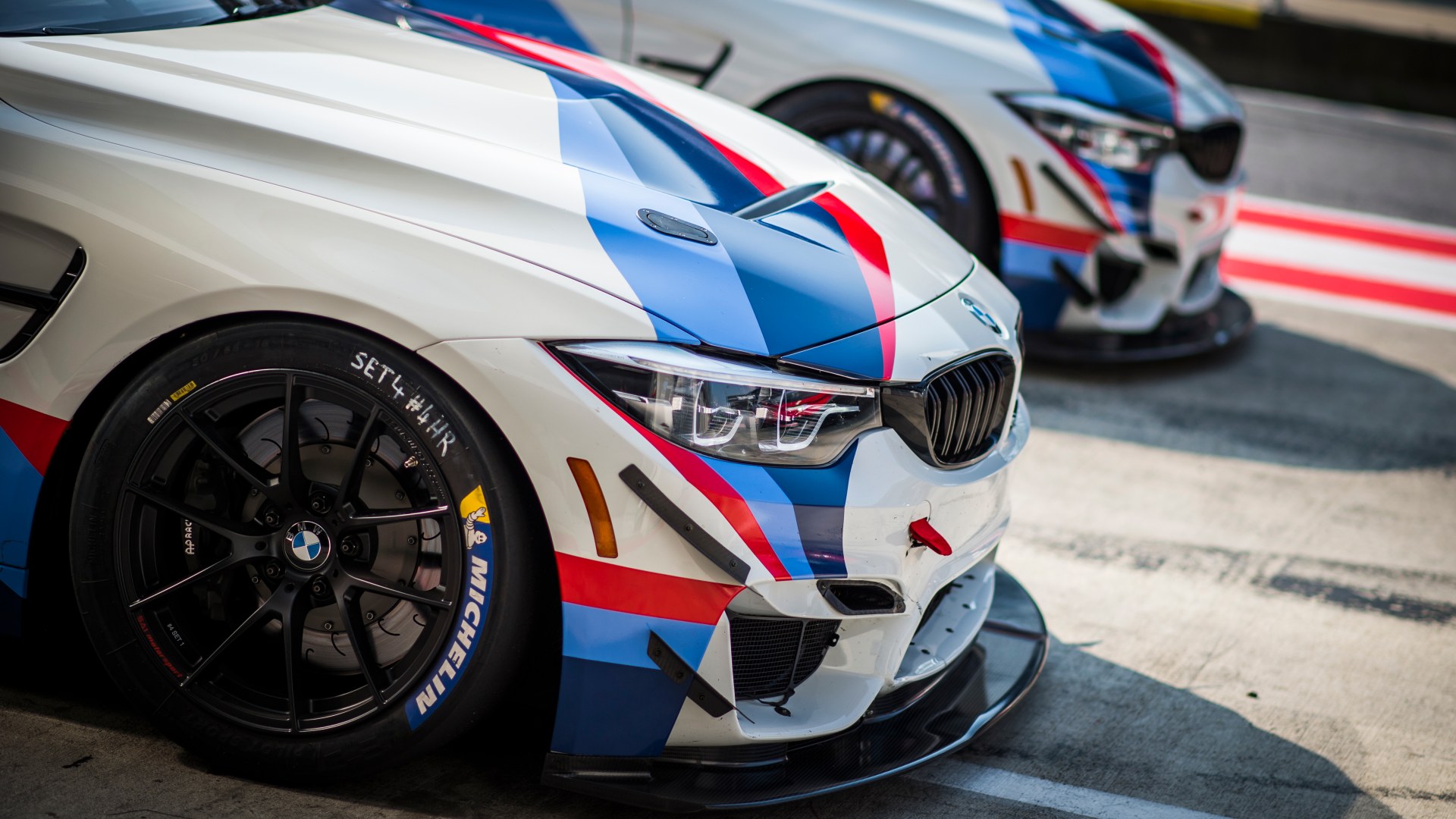 BMW M4 GT4 TRAINING LEVEL 2.
For all those who dare to do more, this intensive training is a real sensation. Good driving skills are an absolute prerequisite.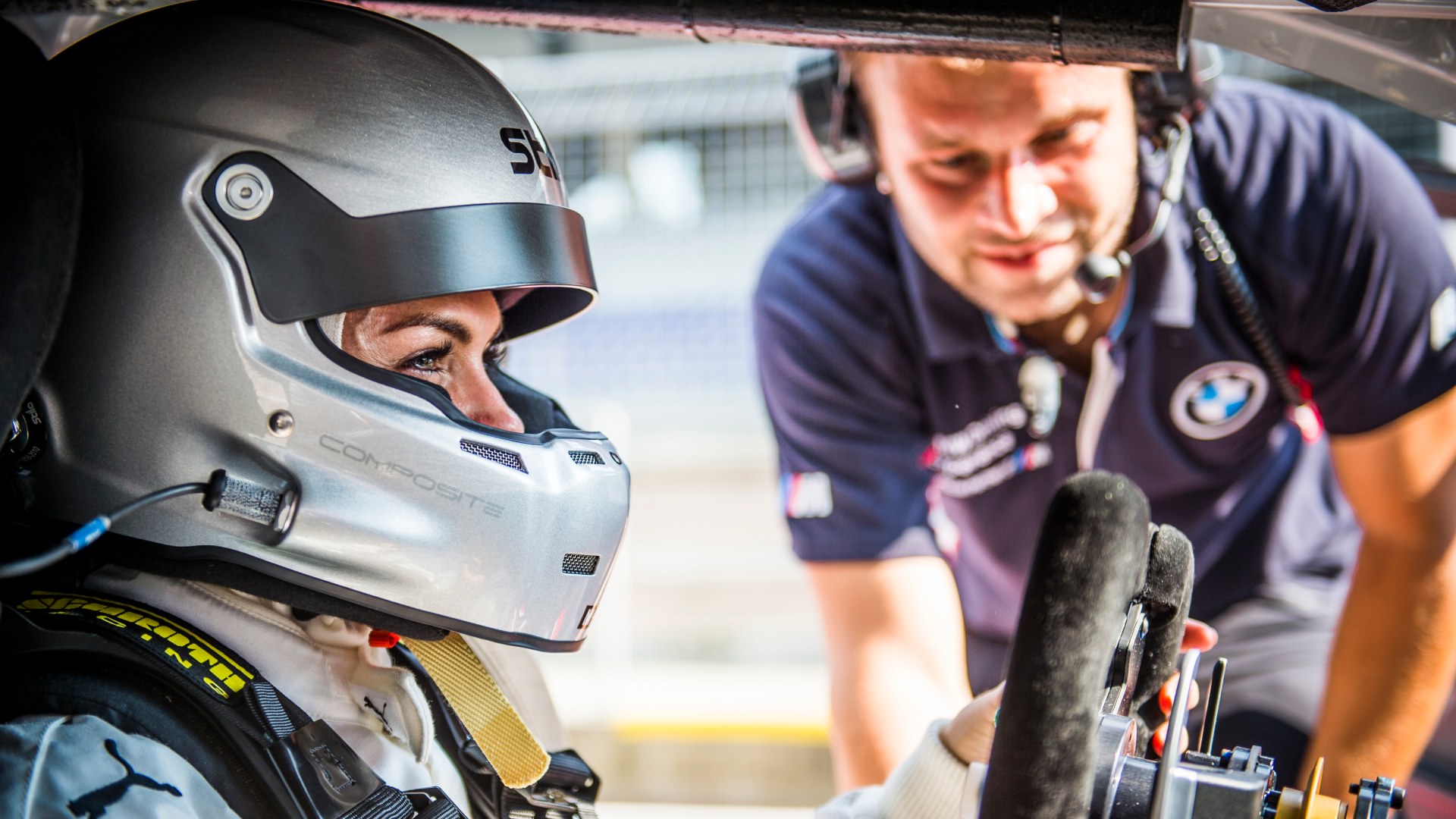 BMW M4 GT4 TRAINING LEVEL 3.
Look forward to the most exclusive form of racetrack training. On the tracks of legendary racing drivers you drive the BMW M4 GT4 on internationally renowned racing circuits.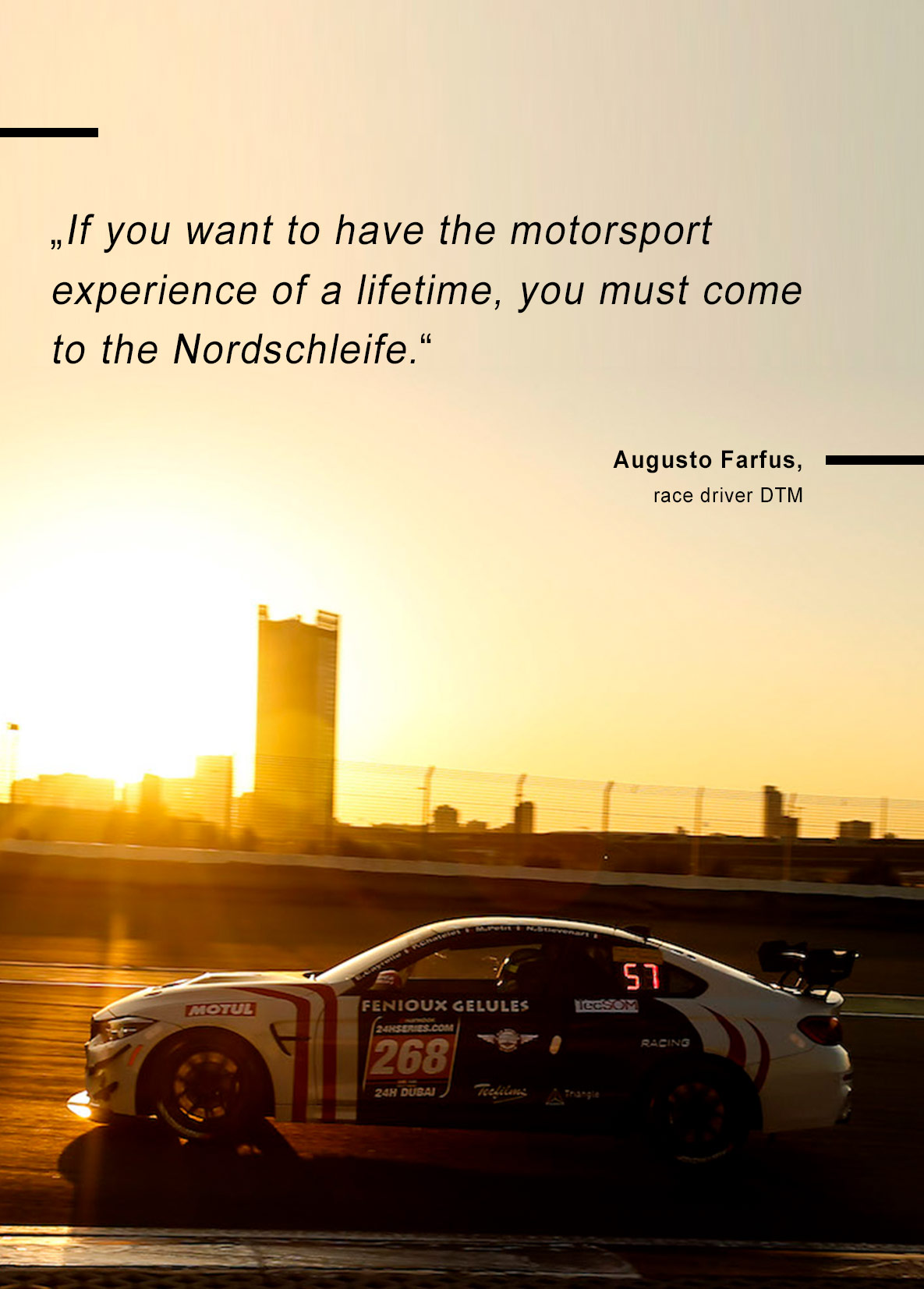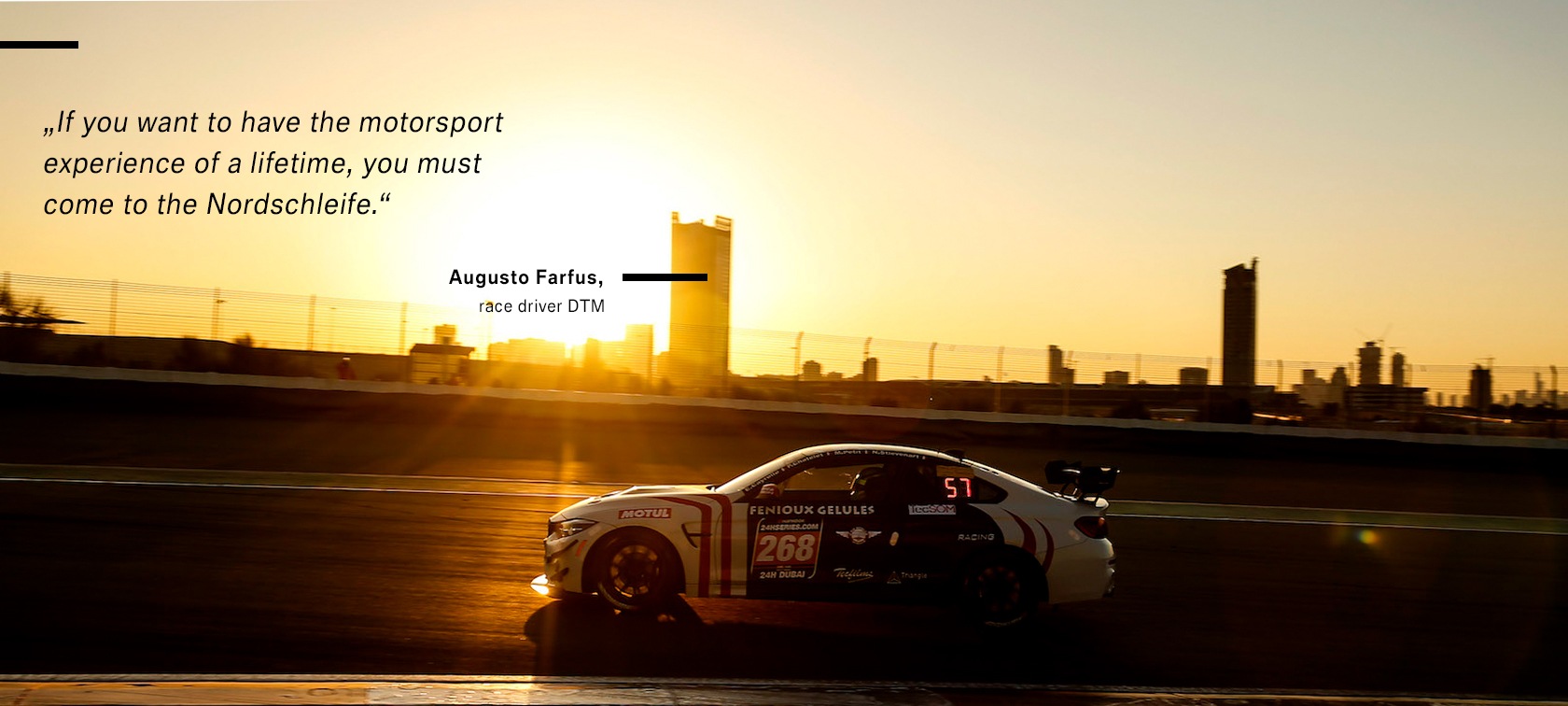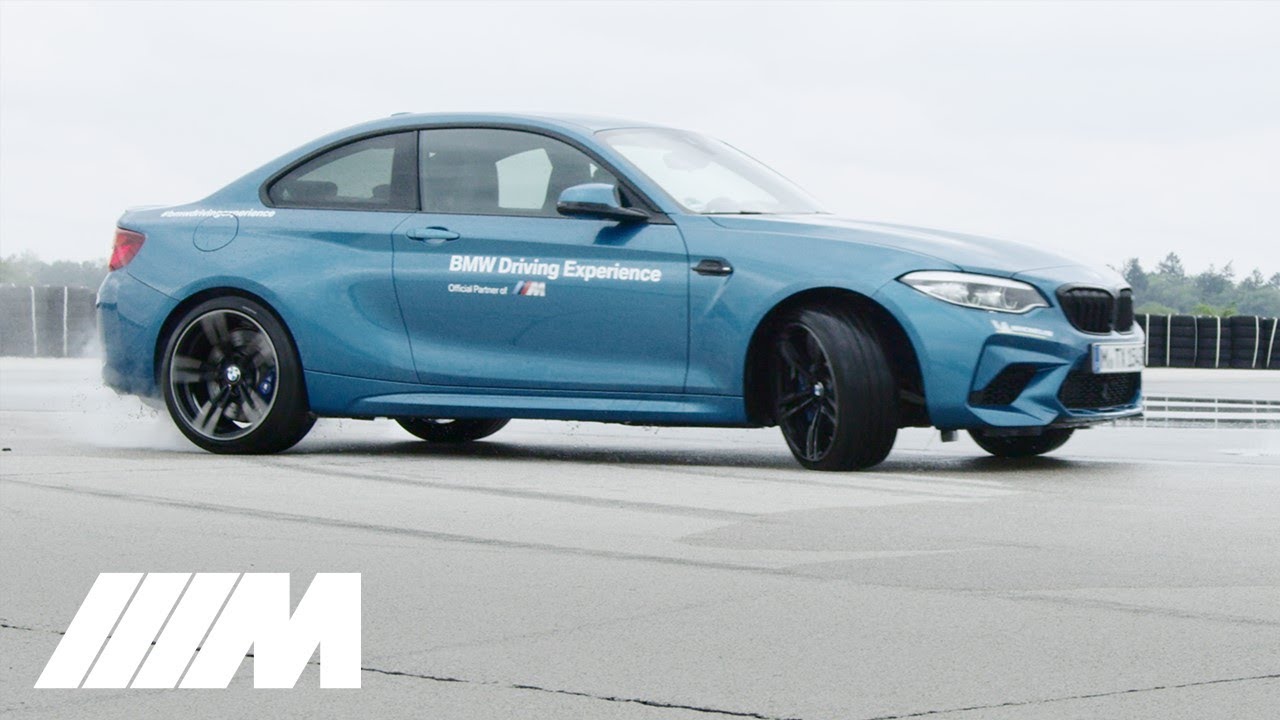 HOW TO DRIFT PART 3.
HOW TO DRIFT.
The BMW M Drift Training.
At the BMW M Drift Training, professional instructors show you how to take those curves on the asphalt. There will be plenty of action from the word go as you learn all about drifting. You will take the BMW M4 Competition to its limits and feel the forces in action – this is pure M Power. But beware: you could become addicted to it.
Read more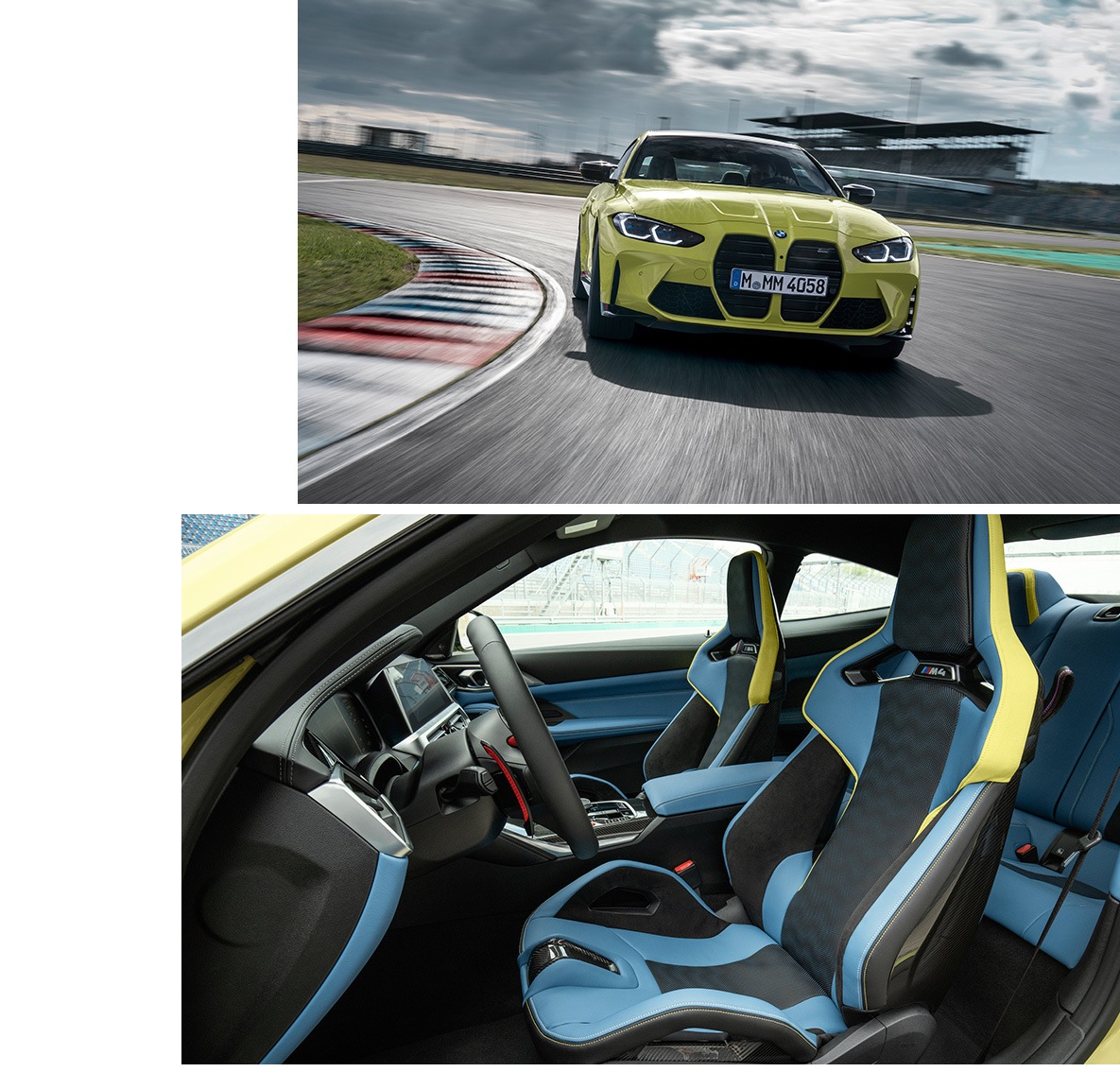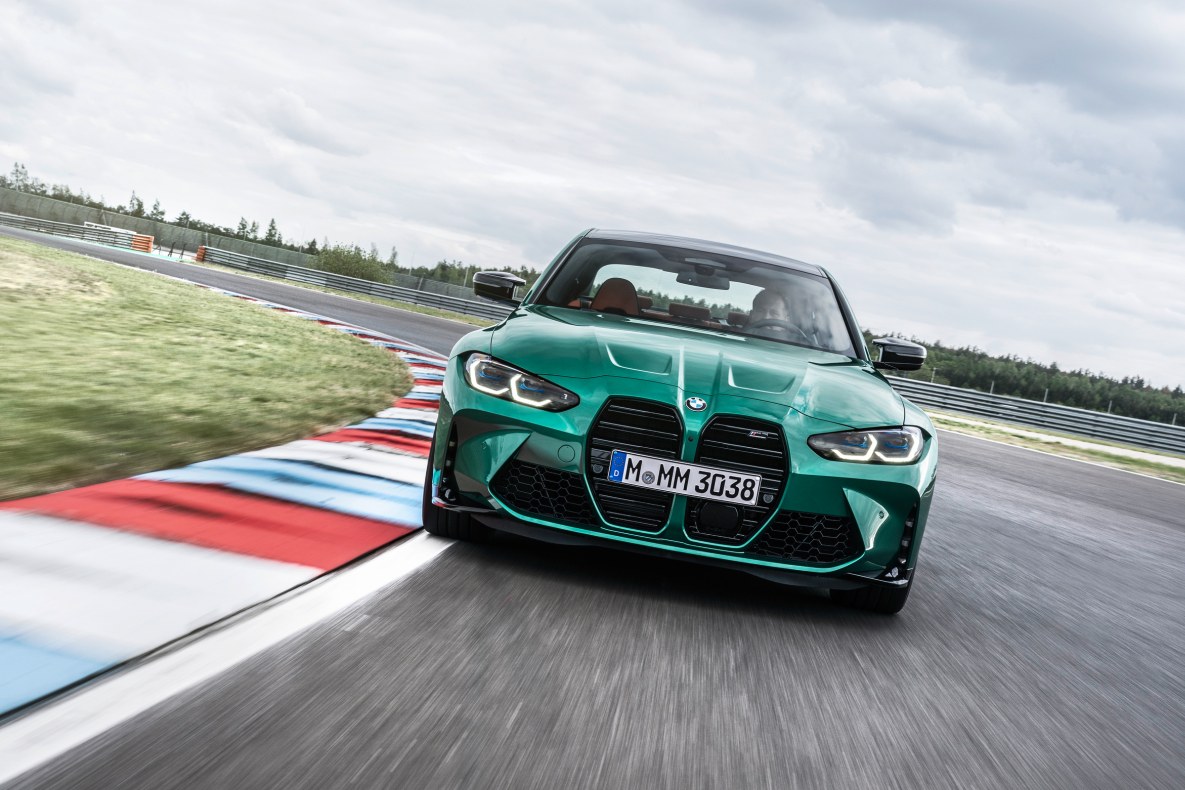 END THE DAY PROPERLY.
The BMW M After Work Training.
A quick round of sport after work? Thanks to our BMW M After Work Training, this takes on an entirely new meaning. Of course, sport is always a load of fun – but it simply can't be more fun than to brake sporty in the curve and getting an extra shot of adrenaline after a long day at work. Our experienced instructors teach you how to handle an agile vehicle like the BMW M3 Competition at the limit.
Read more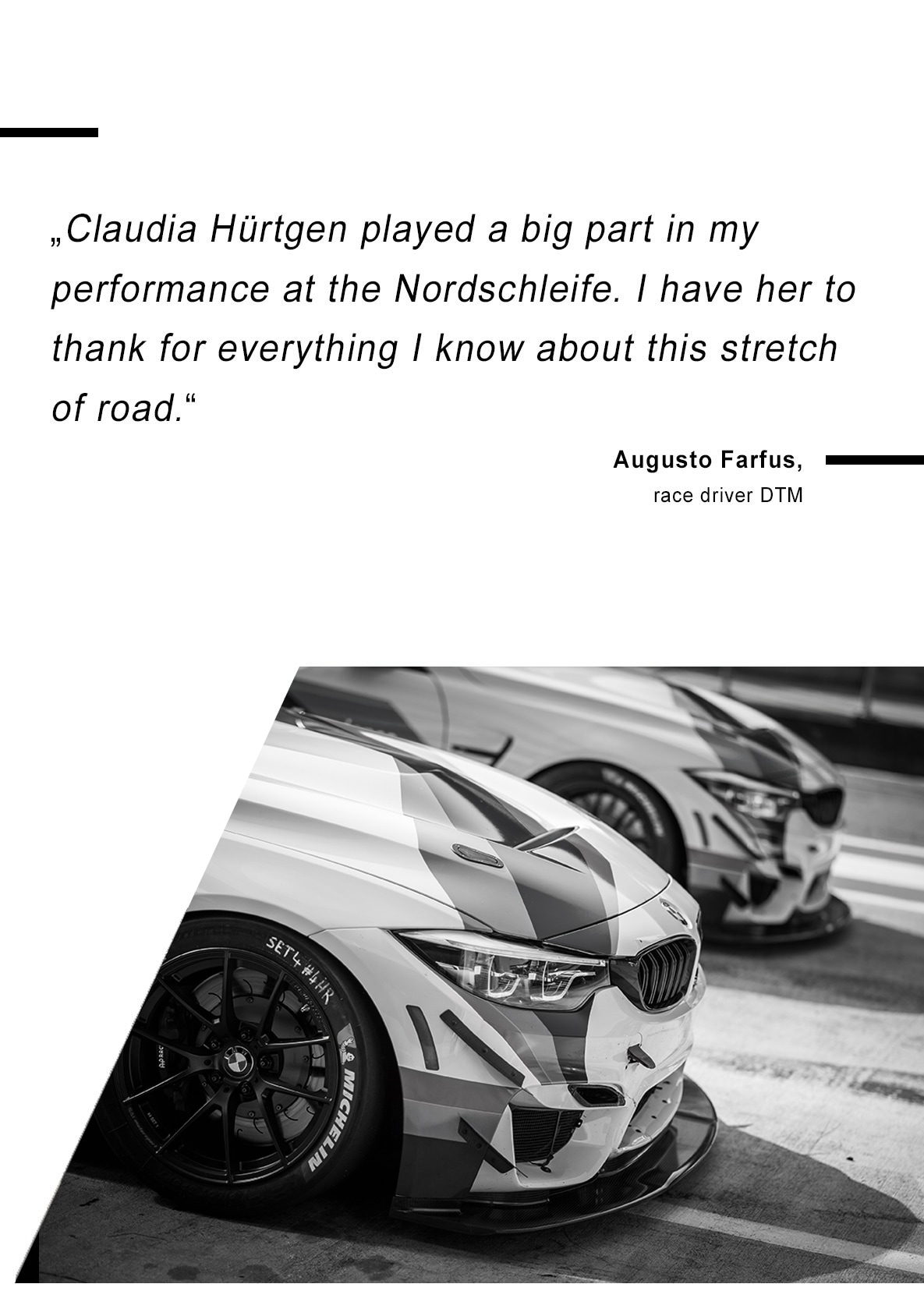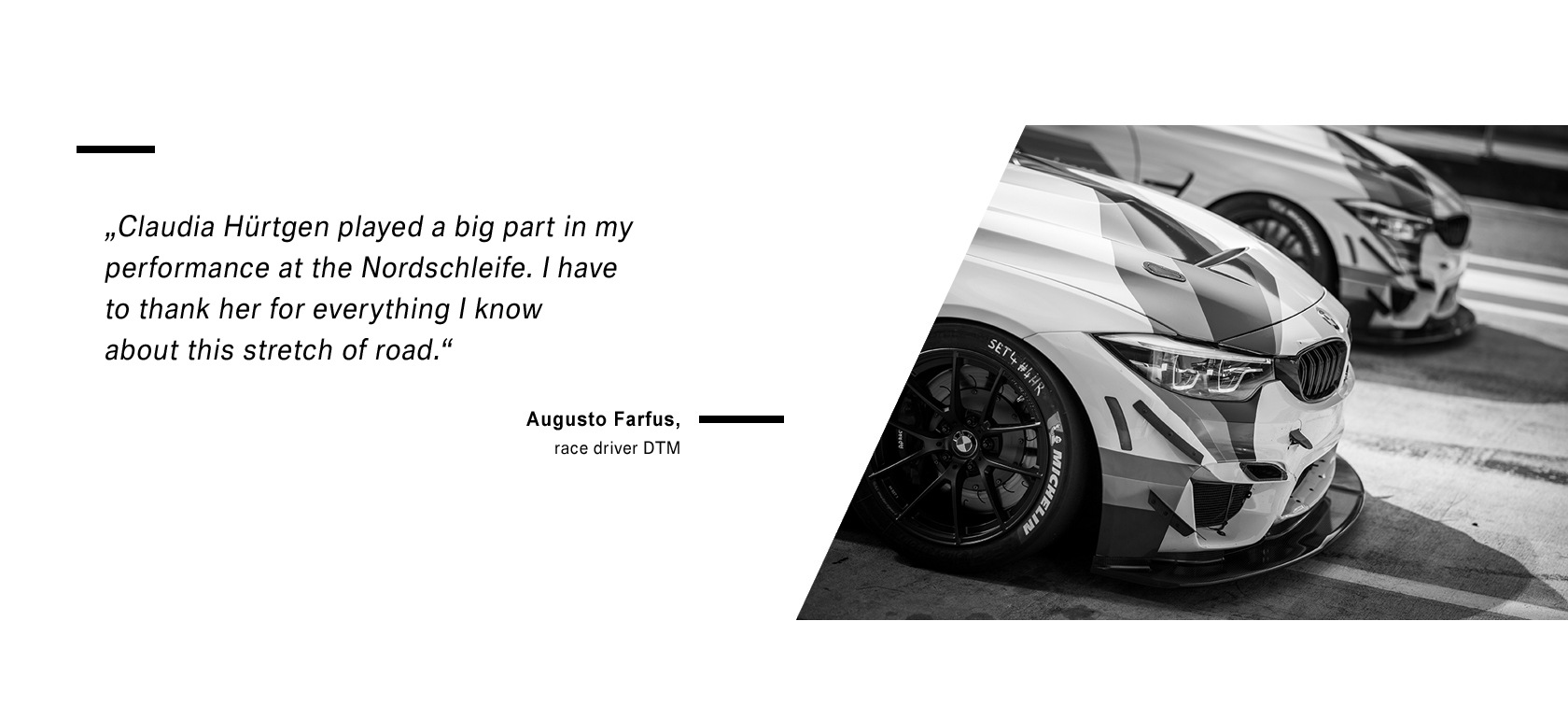 KNOWS EVERY METRE OF THE "GREEN HELL".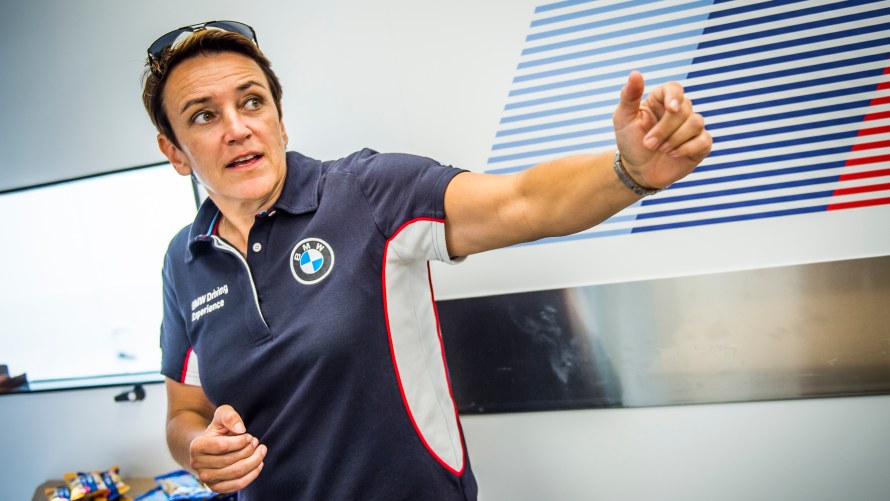 LEARN FROM THE PROFESSIONALS.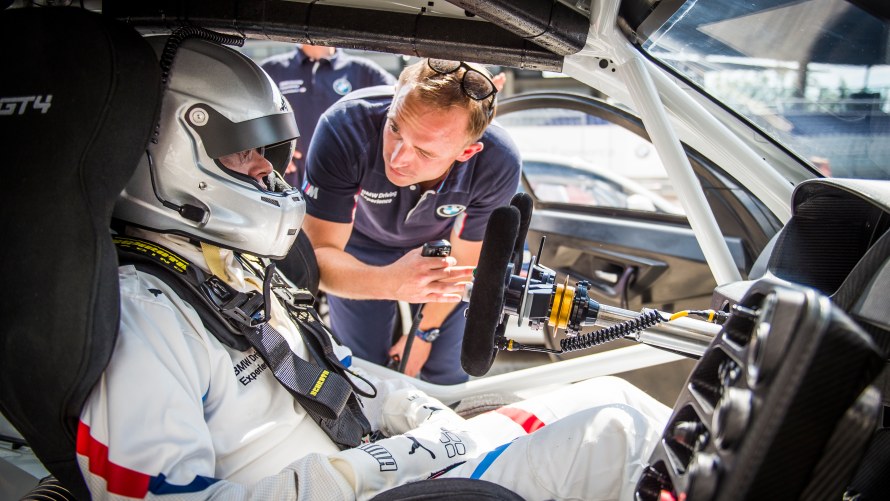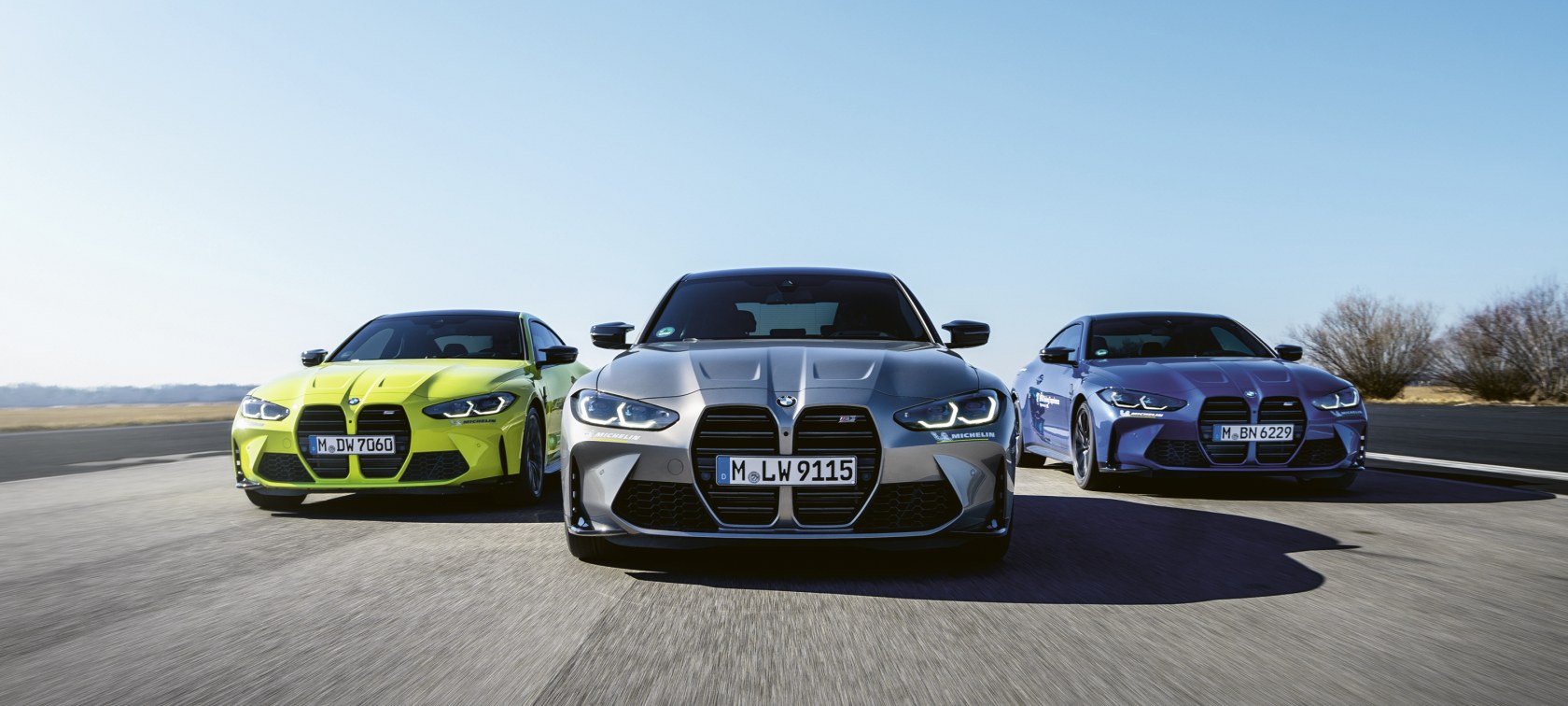 BMW M3 Sedan:
Fuel consumption in l/100 km (combined): 10.2-10.0 (WLTP)
CO2 emissions in g/km (combined): 231-227 (WLTP)
BMW M4 Competition Coupé:
Fuel consumption in l/100 km (combined): 9.8 (WLTP)
CO2 emissions in g/km (combined): 224-223 (WLTP)


Read more
​
The models illustrated include optional equipment.

Official data on power consumption and electric range were determined in accordance with the mandatory measurement procedure and comply with Regulation (EU) 715/2007 valid at the time of type approval. In case of a range, figures in the NEDC take into account differences in the selected wheel and tire size; figures in the WLTP take into account any optional equipment. WLTP values are used for assessing taxes and other vehicle-related charges that are (also) based on CO2 emissions, as well as for the purposes of vehicle-specific subsidies, if applicable. Where applicable, the NEDC values listed were calculated based on the new WLTP measurement procedure and then converted back to the NEDC measurement procedure for comparability reasons. For newly type-tested vehicles since 01.01.2021, the official data no longer exist according to NEDC, but only according to WLTP. For more information on the WLTP and NEDC measurement procedures, see https://www.bmw.com/wltp.

For further information about the official fuel consumption and the specific CO2 emission of new passenger cars can be taken out of the "handbook of fuel consumption, the CO2 emission and power consumption of new passenger cars", which is available at all selling points and at https://www.dat.de/co2/.


All vehicles, equipment, combination possibilities and varieties shown here are examples and can differ in your country. In no way do they constitute a binding offer by the BMW M GmbH. Visit your local BMW website or see your authorised BMW M Retailer for accurate details on the offers in your country.