01

M TwinPower Turbo inline-6-cylinder

02

Max. output: 250 kW (340 hp)

03

0 to 100 km/ in 4.5 seconds

04

8-speed M Steptronic transmission with Drivelogic

05

New M light-alloy wheels and exterior colours
UNFOLDS DYNAMICS.
Numerous details inspired by motorsport set powerful accents and provide an exceptional measure of dynamics and agility. Clearly visible in the standard M aerodynamics package with M specific front and rear aprons.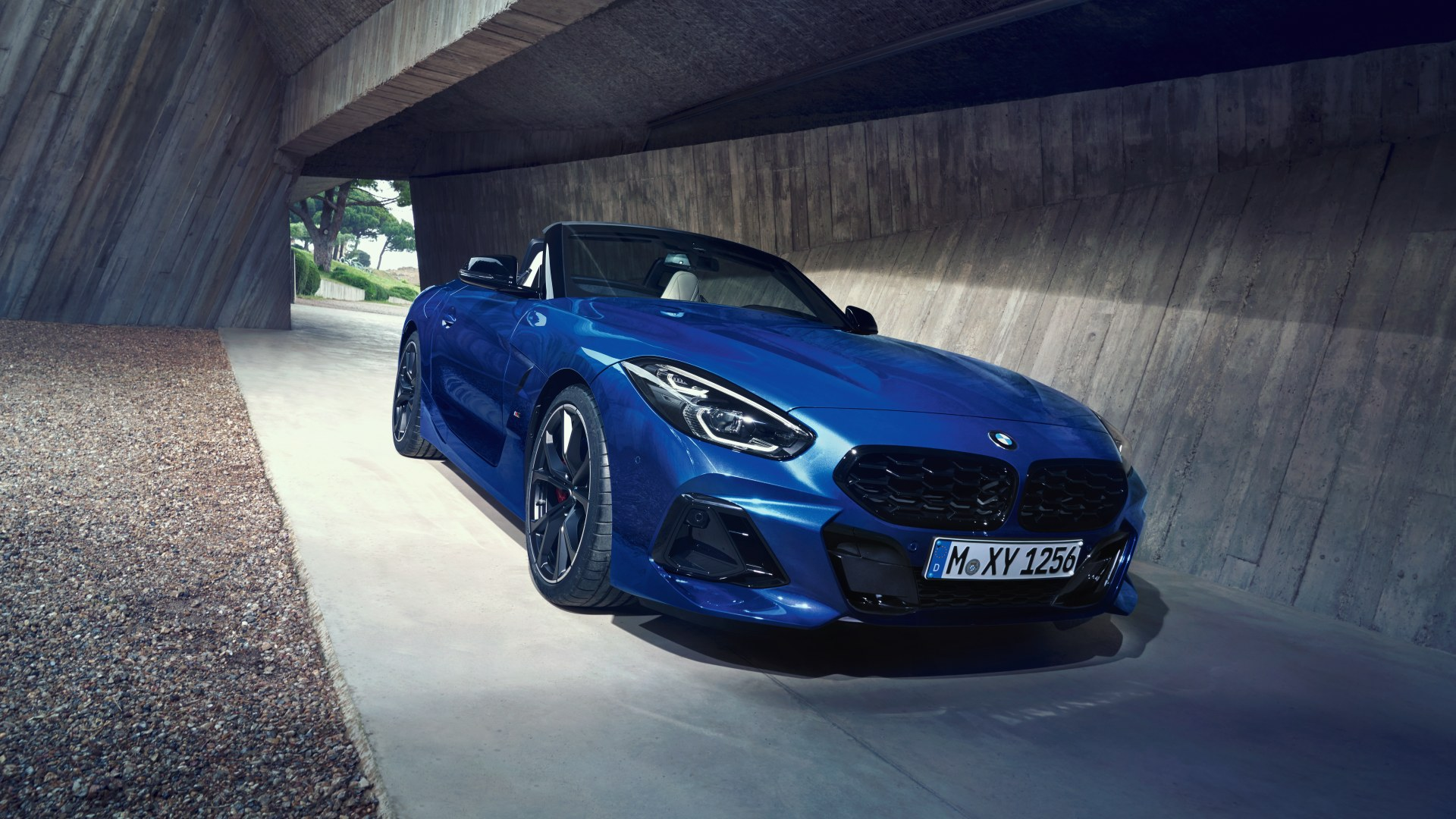 M DESIGN.
The M Aerodynamic package with M specific front apron, rear apron and side skirts in body colour and a diffuser insert in Dark Shadow metallic conveys pure dynamics and sportiness.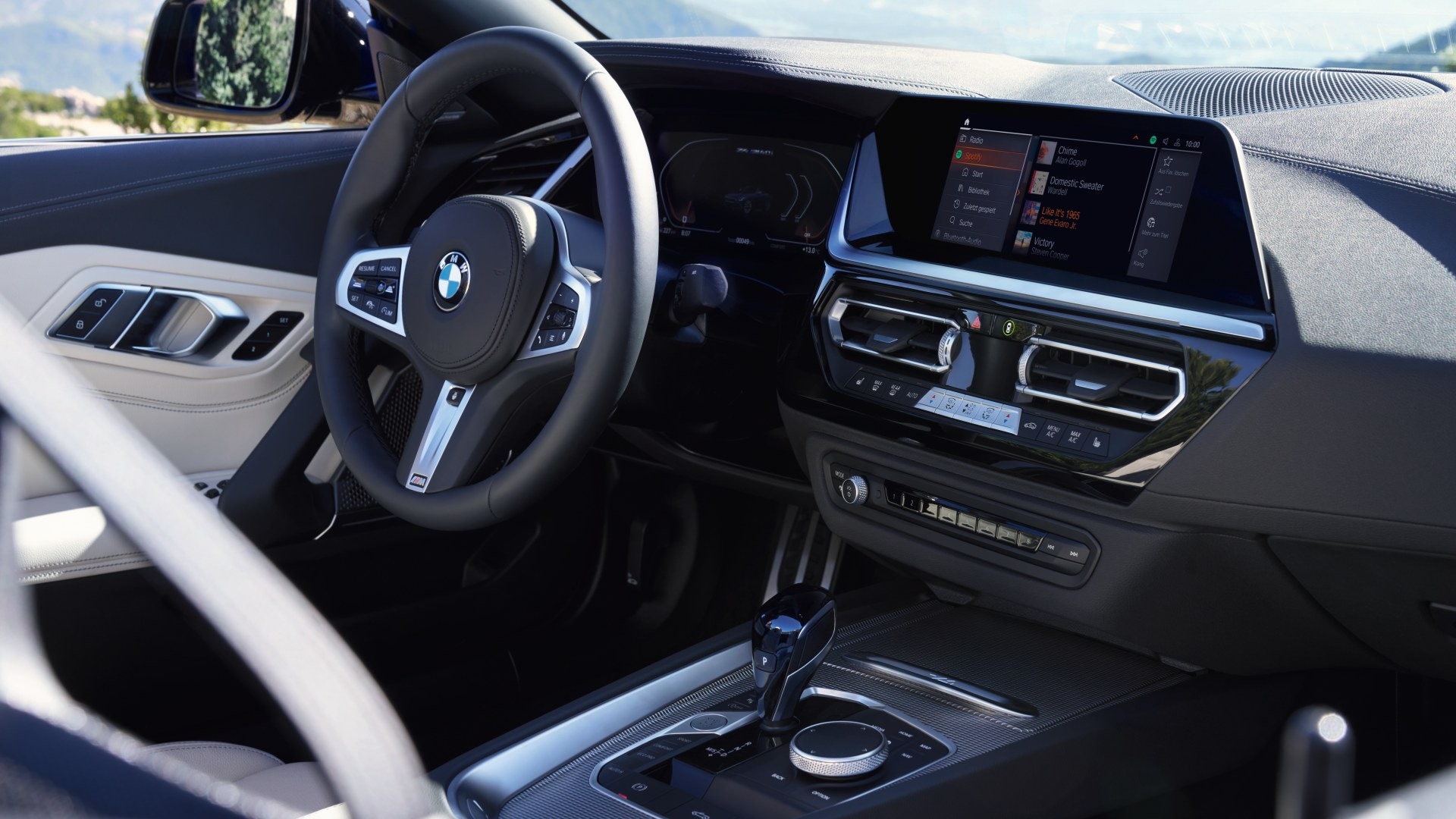 M LEATHER STEERING WHEEL.
The M leather steering wheel including multifunction and M badge features the sporty three-spoke design.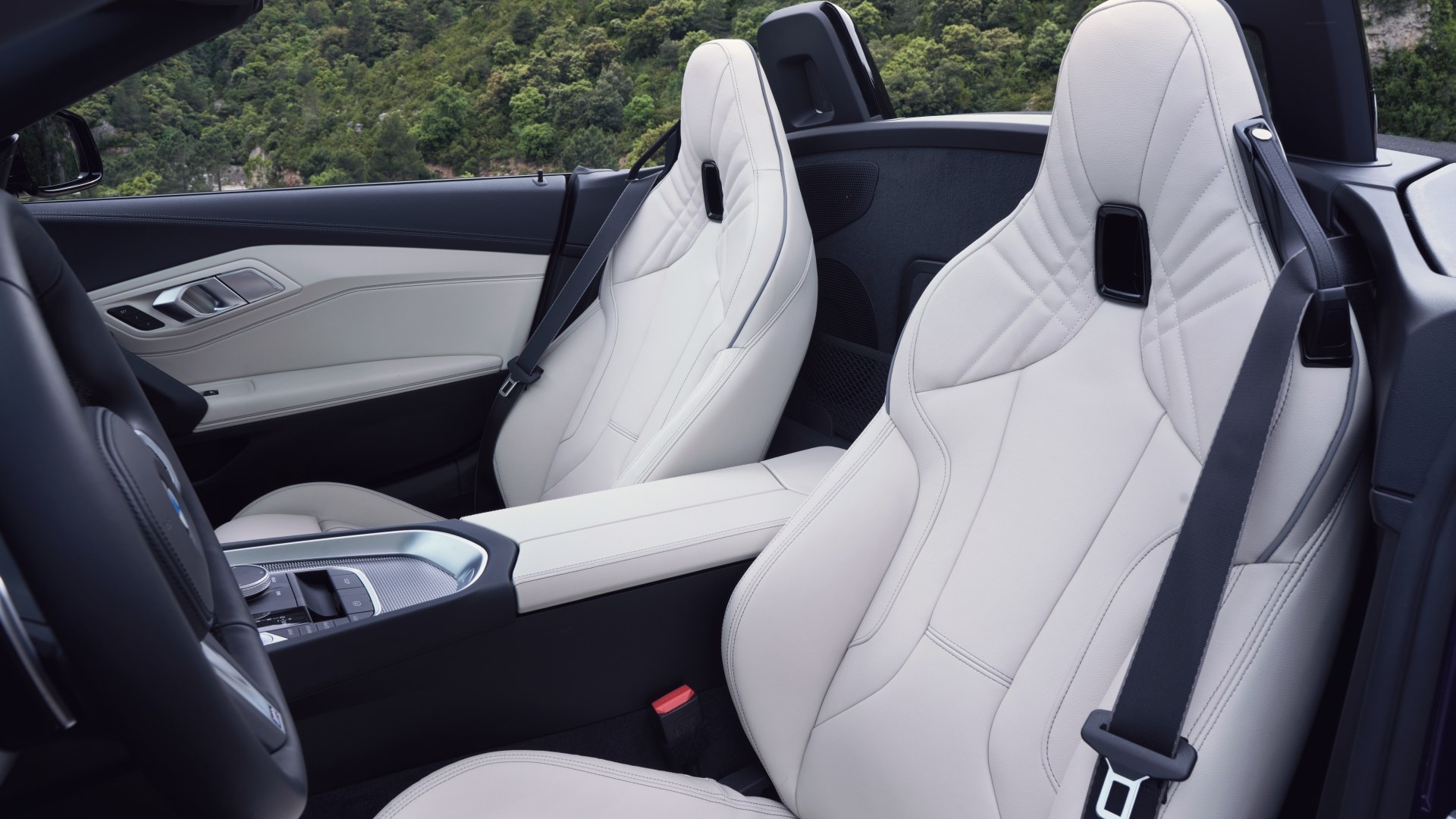 M SPORT SEATS.
The M Sport seats with integrated headrests, deep sitting surface and high side and backrest bolsters offer the driver and front passenger great support, even in fast turns.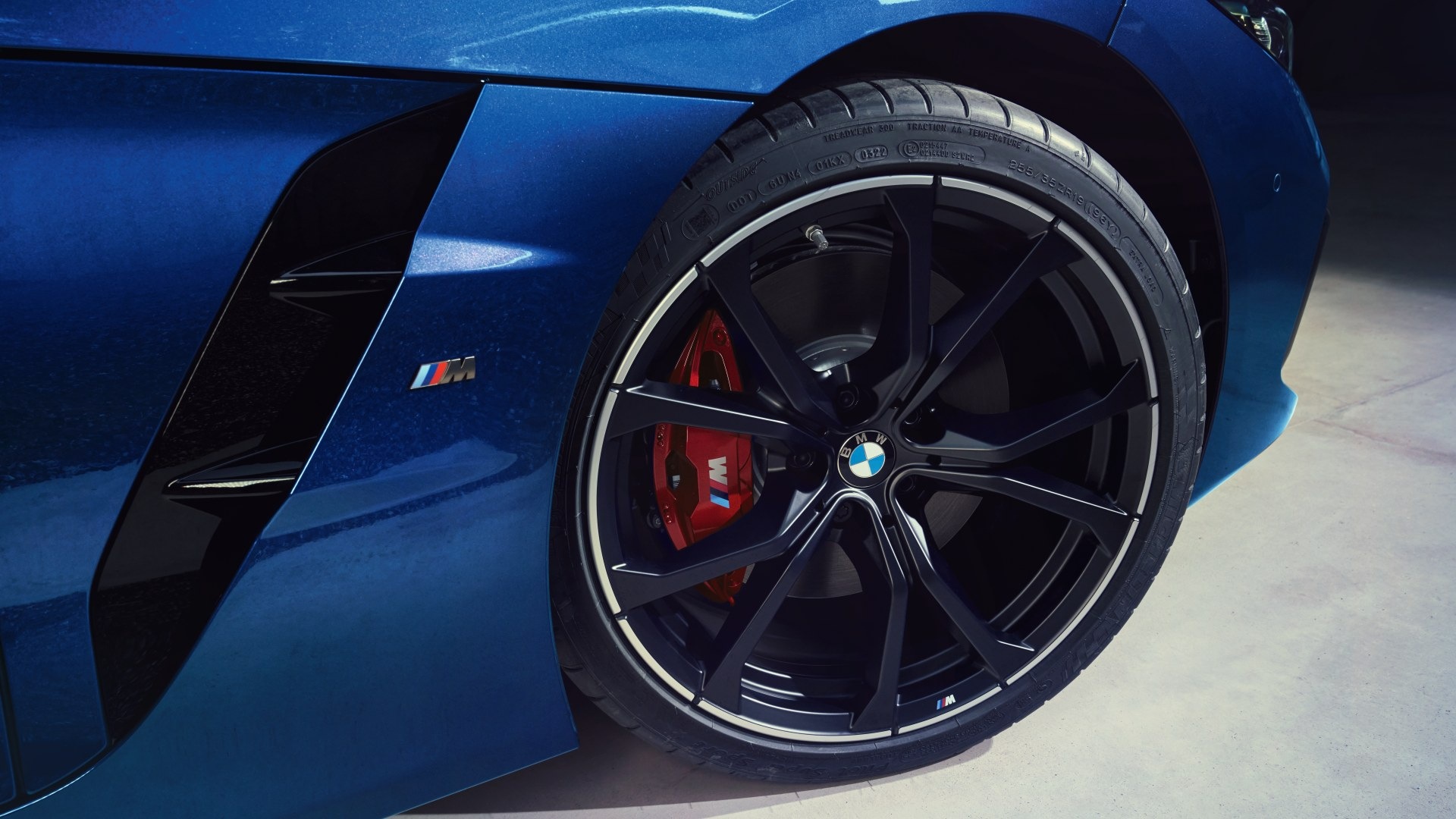 M LIGHT-ALLOY WHEELS.
The BMW Z4 M40i optionally comes with new, exclusive 19-inch M light-alloy wheels V-spoke design 772M Jet Black matt finish with diamond polished rim edges.
500 Nm
of torque is developed by the M TwinPower Turbo inline 6-cylinder petrol engine of the BMW Z4 M40i.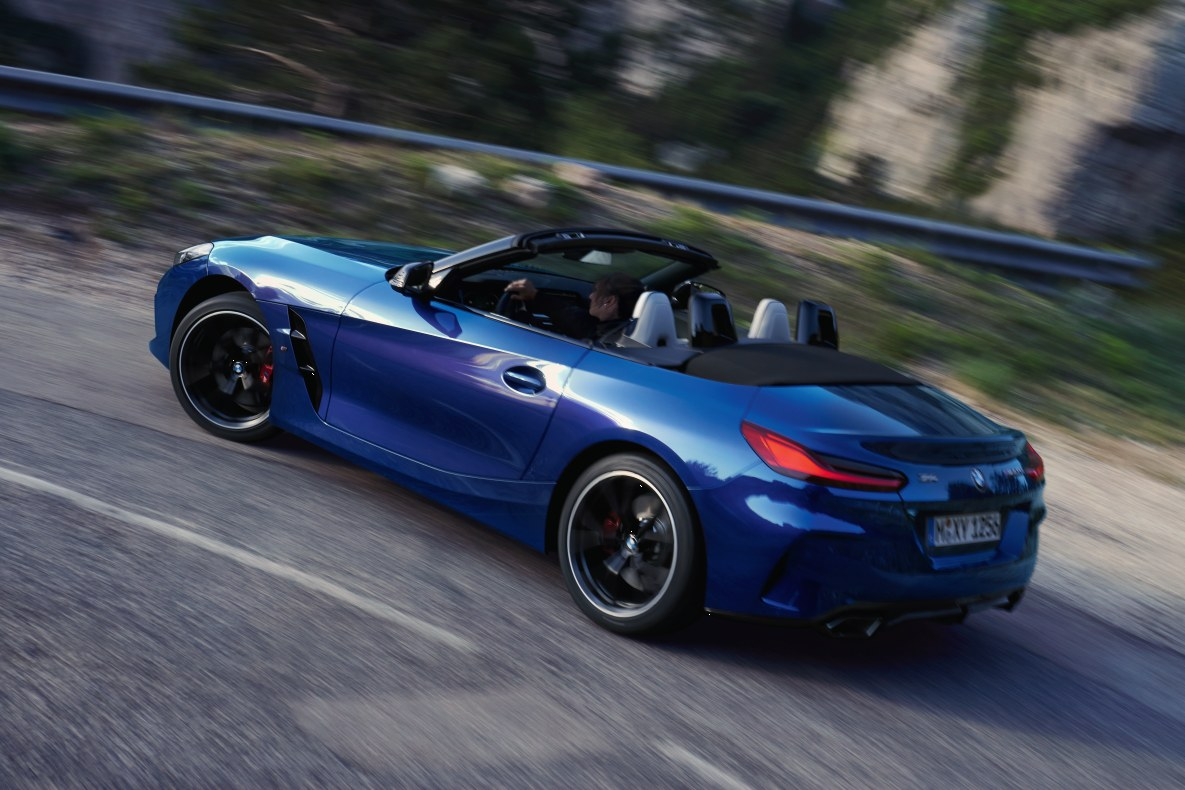 UNFOLDS GREAT PERFORMANCE.
A top athlete conveying pure driving pleasure: The M TwinPower Turbo inline 6-cylinder petrol engine features superior power delivery and the striking characteristic M engine sound. With Double-VANOS, Valvetronic, High-Precision Injection and a TwinScroll turbocharger, it provides excellent output. The 3.0-litre, 250 kW (340 hp) unit develops peak torque of 500 Nm and powers the BMW Z4 M40i from 0 to 100 km/h in 4.5 seconds.
Read more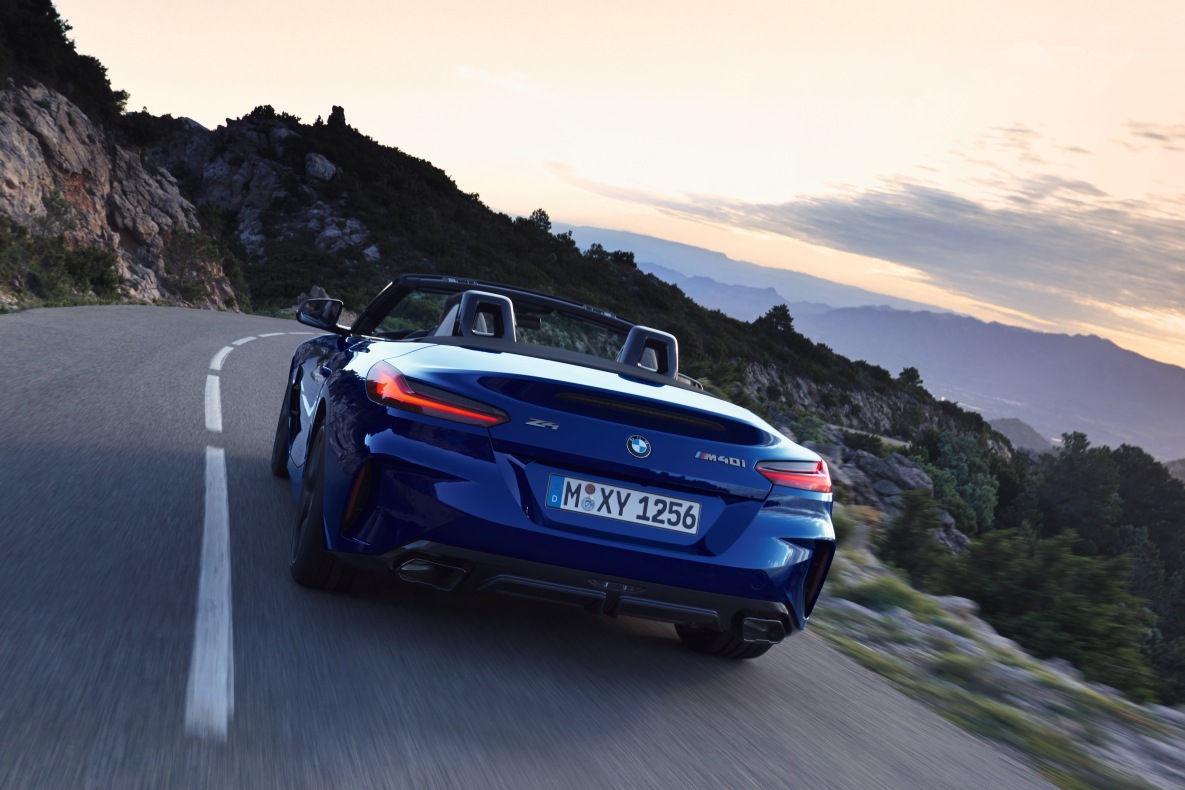 Adaptive M suspension.

M Sport brake.

8-speed M Steptronic sport transmission.

M Sport differential.

Variable sport steering.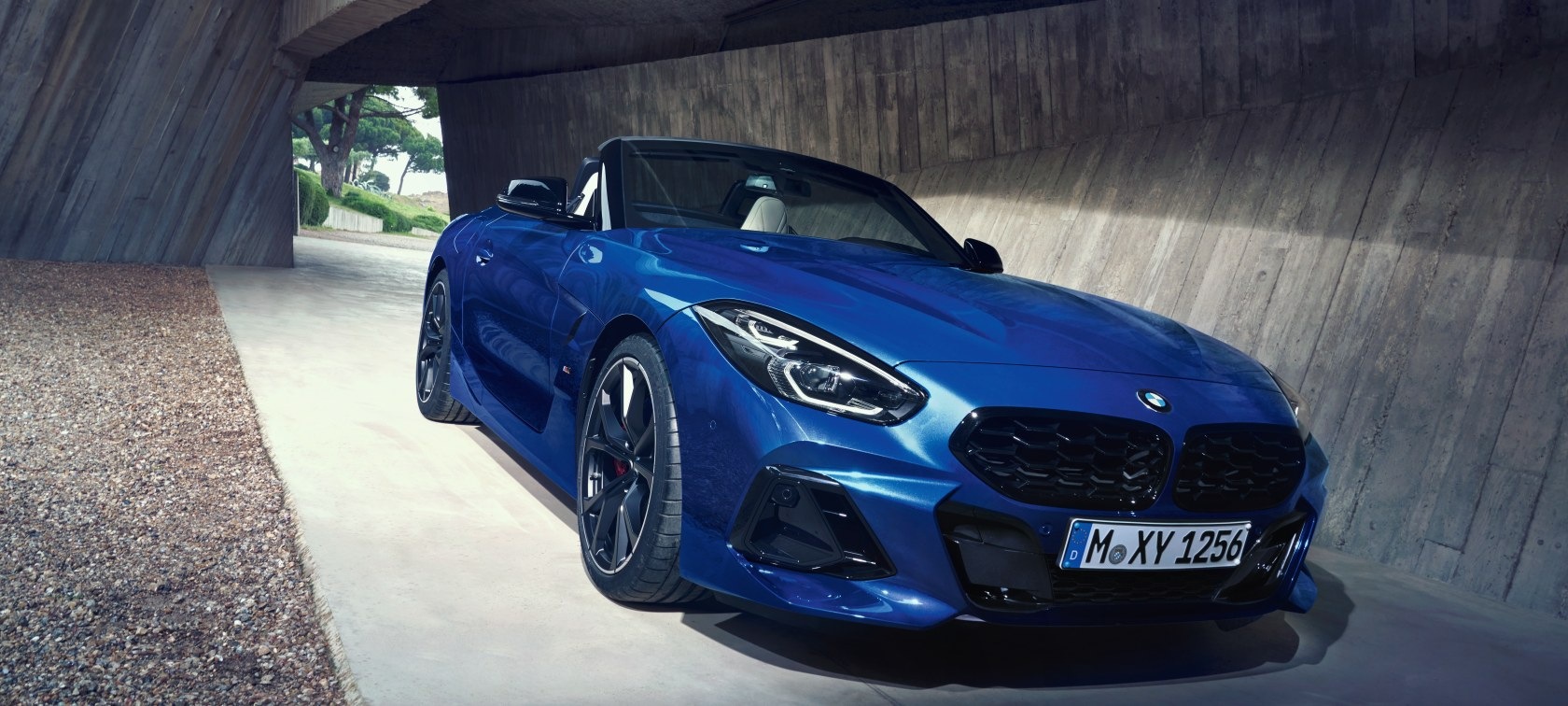 THE Z4
More information, technical data and prices
BMW Z4 M40i: Fuel consumption in l/100 km (combined): 8.1-7.9 (WLTP); CO2 emissions in g/km (combined): 184-179 (WLTP)
Read more
​
The models illustrated include optional equipment.


Due to regular software updates, screen designs in the communication may differ from the actual screen design in your car.

Official data on power consumption and electric range were determined in accordance with the mandatory measurement procedure and comply with Regulation (EU) 715/2007 valid at the time of type approval. In case of a range, figures in the NEDC take into account differences in the selected wheel and tire size; figures in the WLTP take into account any optional equipment. WLTP values are used for assessing taxes and other vehicle-related charges that are (also) based on CO2 emissions, as well as for the purposes of vehicle-specific subsidies, if applicable. Where applicable, the NEDC values listed were calculated based on the new WLTP measurement procedure and then converted back to the NEDC measurement procedure for comparability reasons. For newly type-tested vehicles since 01.01.2021, the official data no longer exist according to NEDC, but only according to WLTP. For more information on the WLTP and NEDC measurement procedures, see https://www.bmw.com/wltp.

For further information about the official fuel consumption and the specific CO2 emission of new passenger cars can be taken out of the "handbook of fuel consumption, the CO2 emission and power consumption of new passenger cars", which is available at all selling points and at https://www.dat.de/co2/.


All vehicles, equipment, combination possibilities and varieties shown here are examples and can differ in your country. In no way do they constitute a binding offer by the BMW M GmbH. Visit your local BMW website or see your authorised BMW M Retailer for accurate details on the offers in your country.