01

M TwinPower Turbo inline-6-cylinder

02

Max. output: 375 kW (510 hp)*

03

0 to 100 km/h in 3.5 seconds*

04

8-speed M Steptronic sport transmission with Drivelogic*

05

Excellent driving dynamics thanks to M xDrive*
MODEL ATHLETE.
At first glance, the low-slung silhouette of the BMW M4 Competition conveys irresistible aesthetics and concentrated power. The front is characterised by its dynamically large yet minimalist interpretation of the M kidney grille.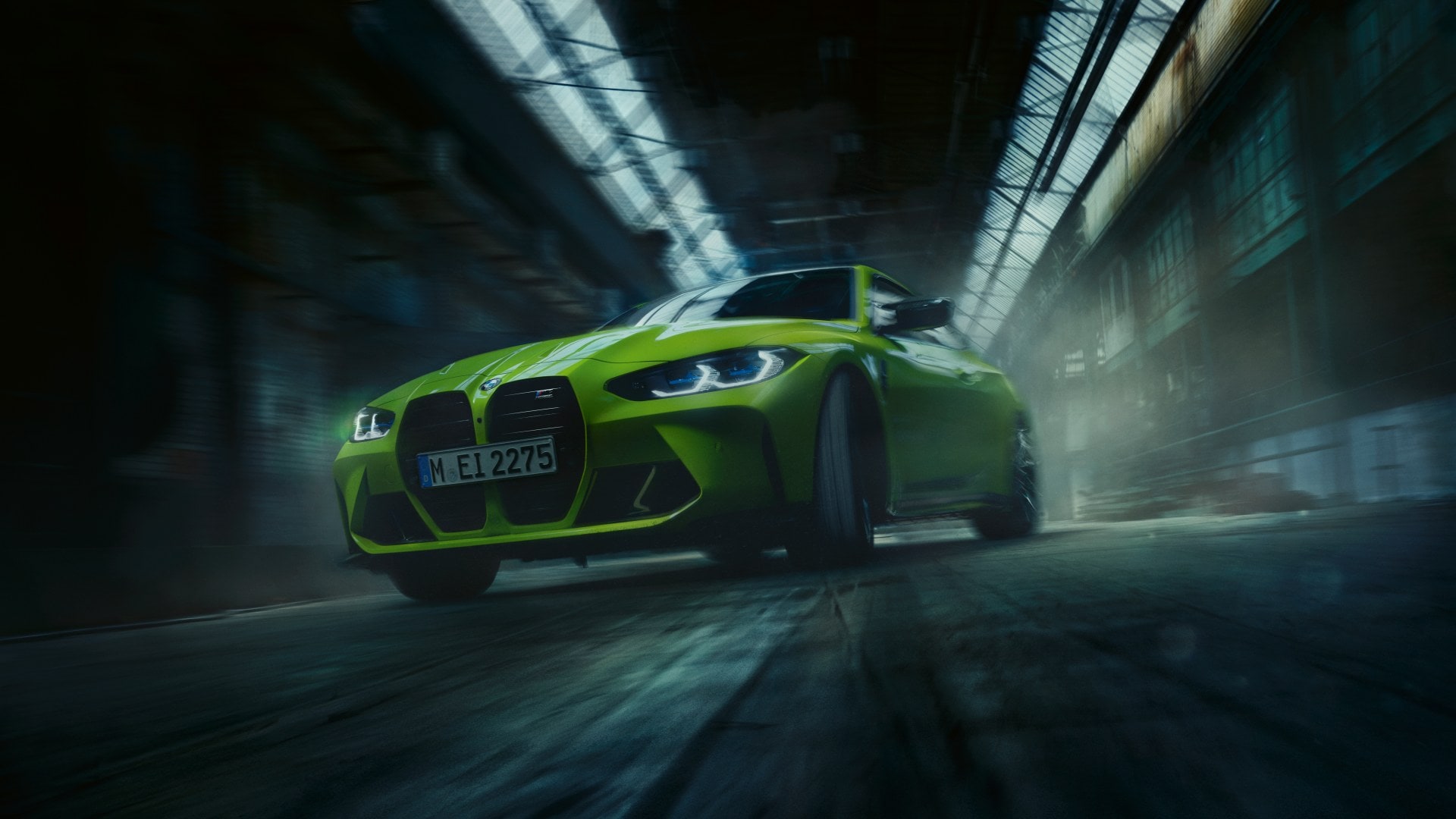 M DESIGN.
In a frameless design for the first time ever, the completely black kidney grille with horizontal M typical double louvres permits the maximum throughput of cooling air for the high-revving M power unit.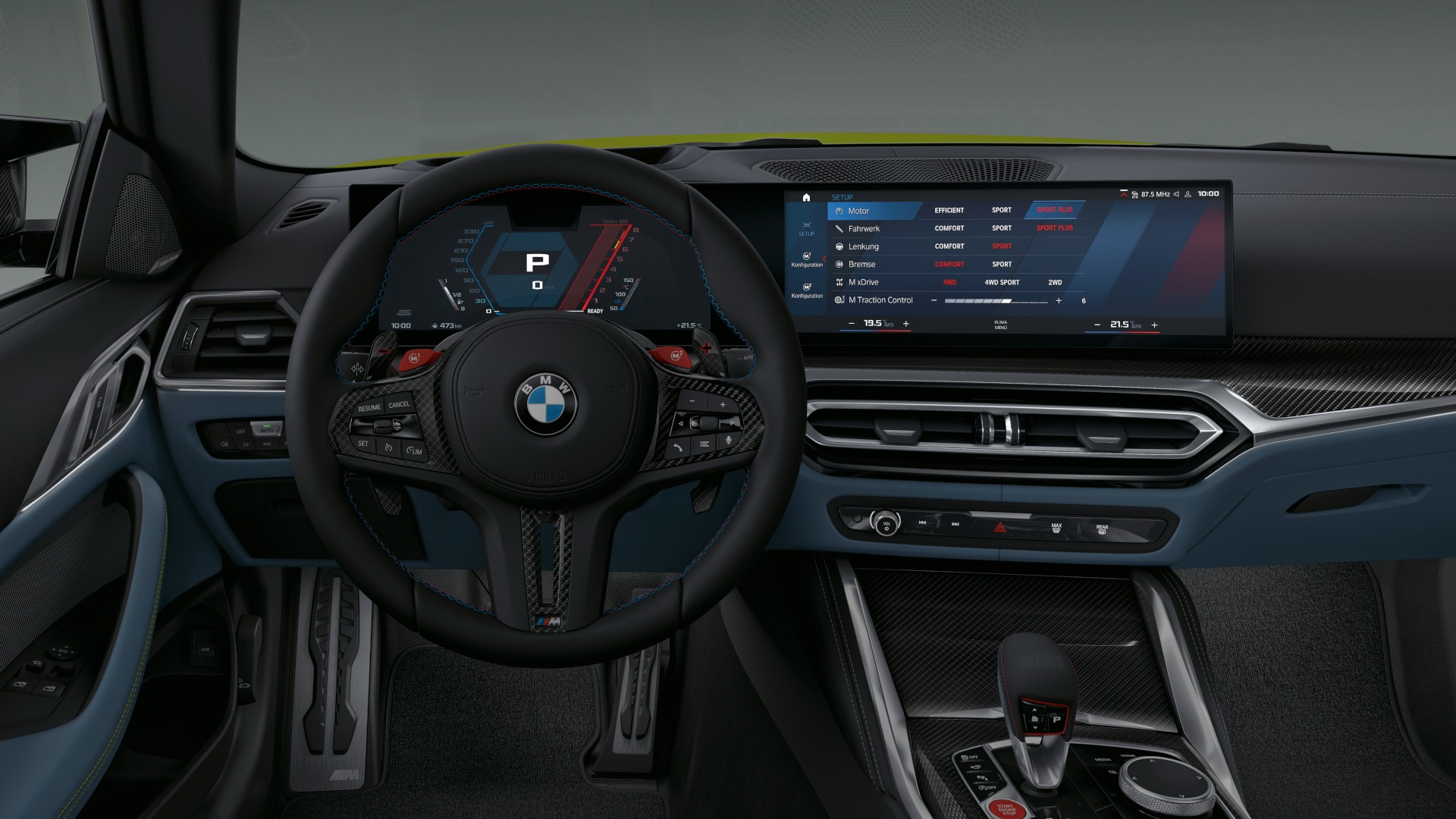 CURVED DISPLAY.
The fully digital BMW Curved Display combines intuitive touch operation with a screen grouping comprising a 12.3'' Information Display and 14.9'' Control Display.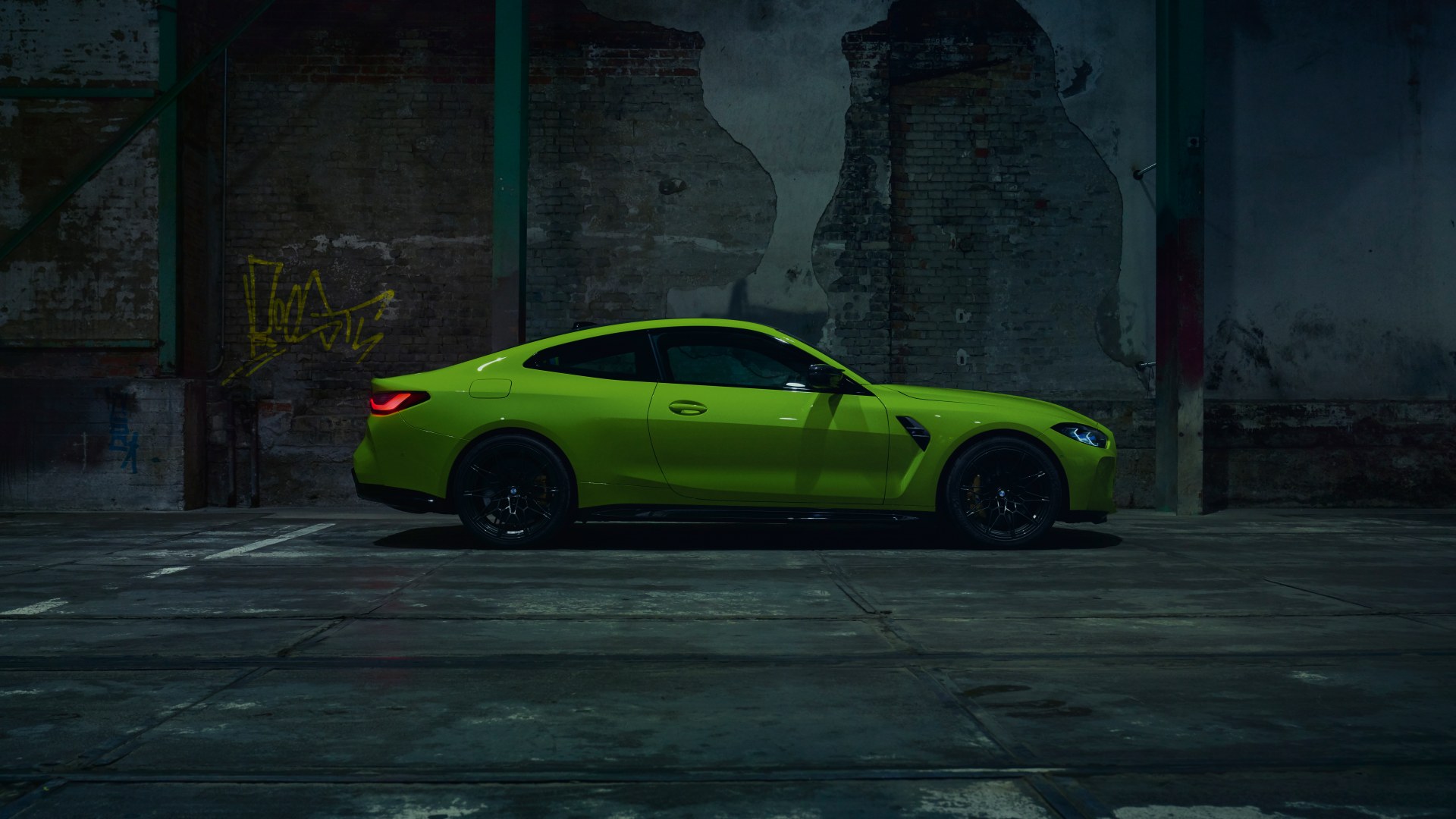 M SPECIFIC EQUIPMENT.
Together with the M gills featuring model logo and the striking M forged wheels, the dynamically designed exterior mirrors in typical M double-slat design create additional sporting highlights.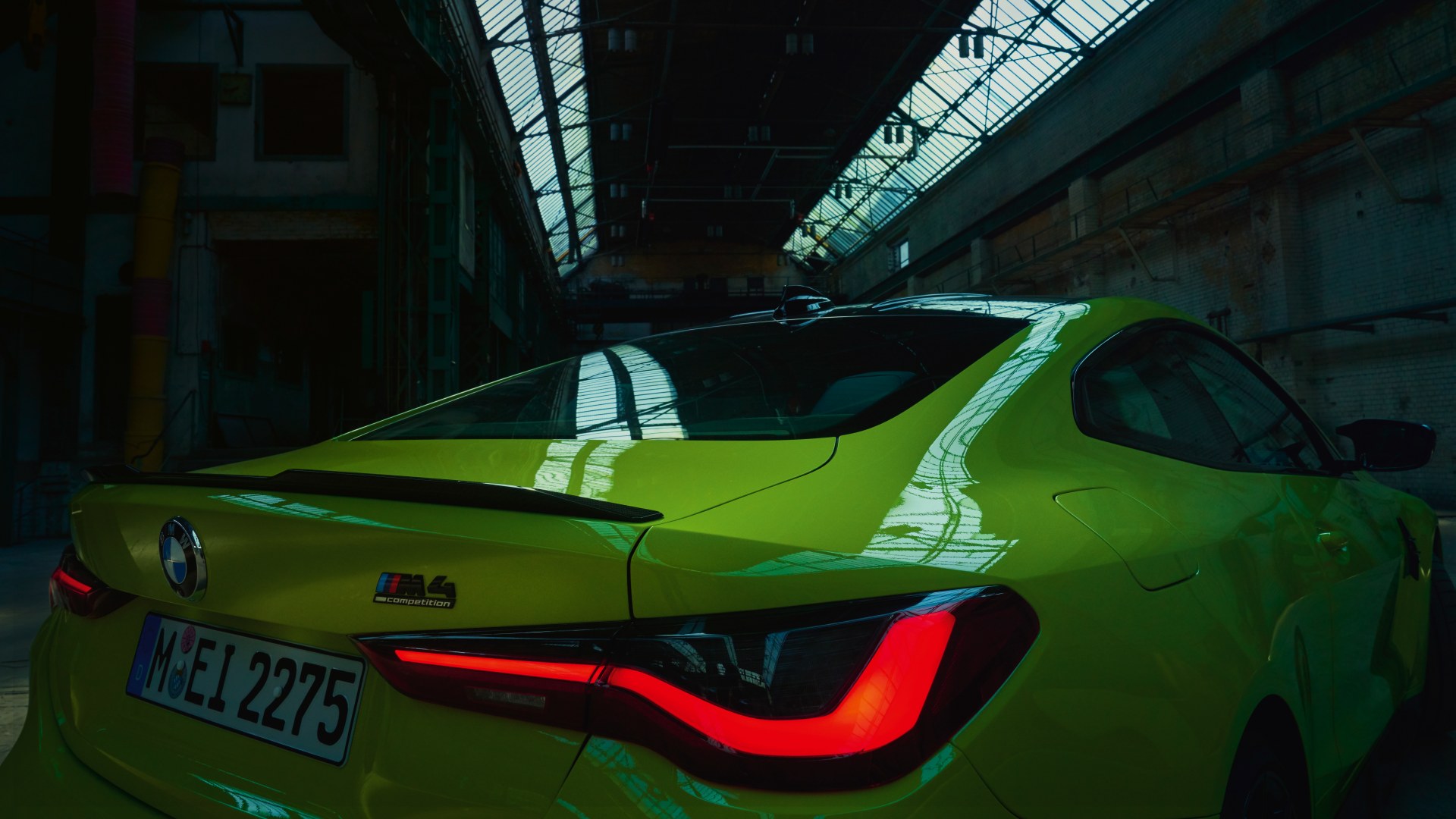 M REAR SPOILER.
In addition to the completely redesigned LED tail lights, the sporty finish is characterised by the M rear spoiler, optionally available in carbon fibre.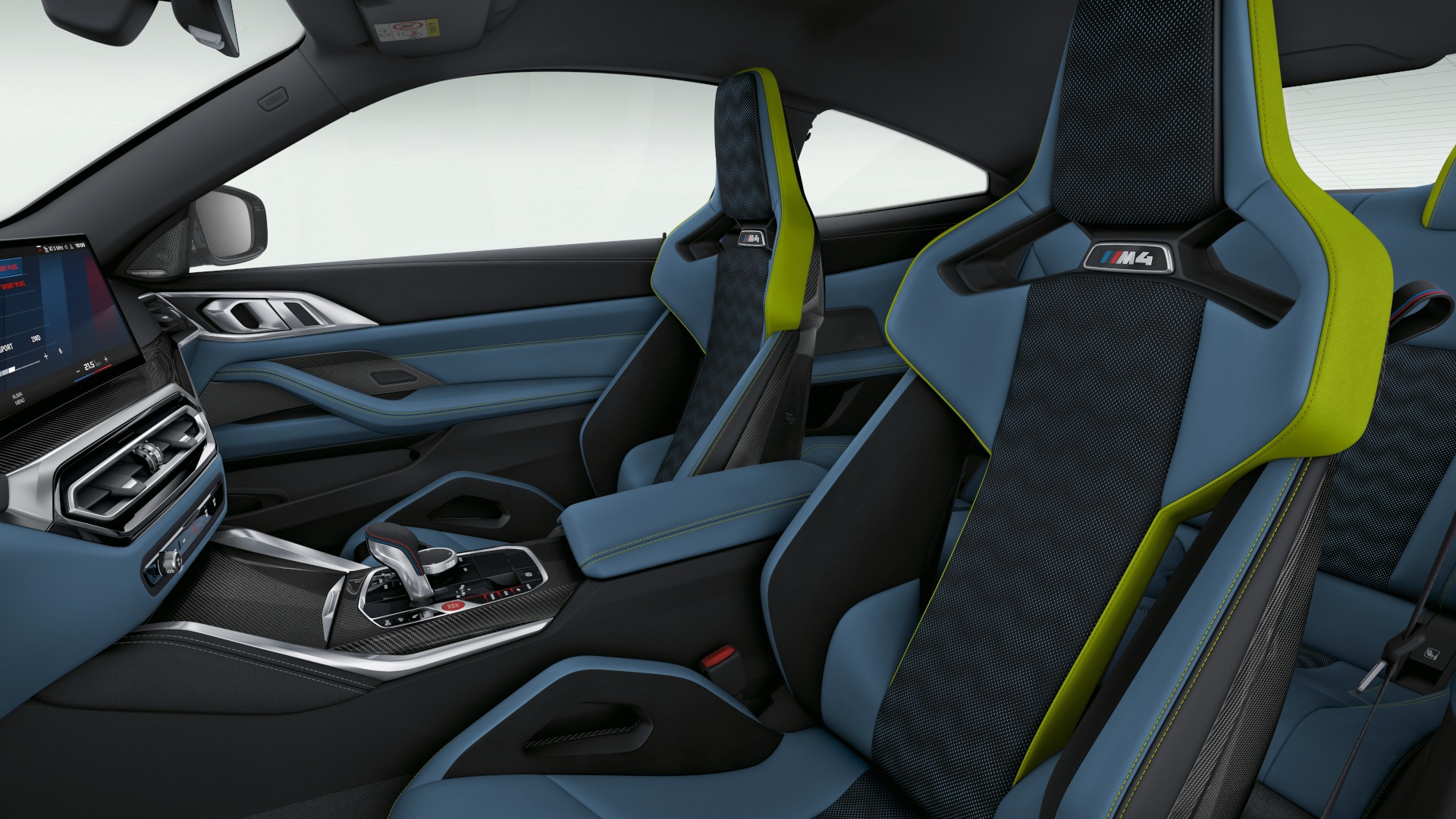 M CARBON BUCKET SEATS.
The M Carbon bucket seat with illuminated M4 logo combines the lightness and racing character of a bucket seat with the range of functions of an M Sport seat. Its contouring offers perfect lateral support and excellent long distance comfort.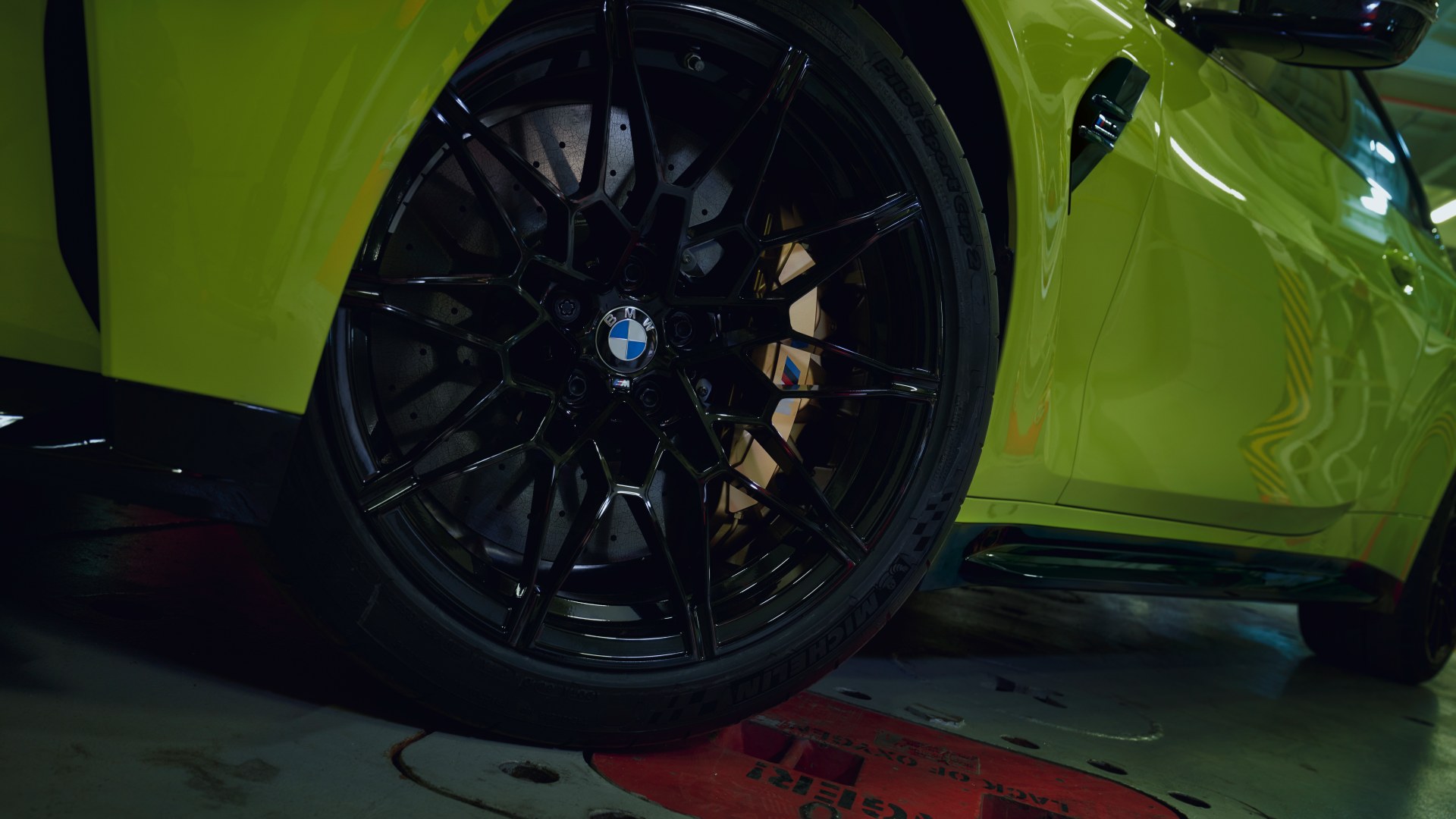 M CARBON CERAMIC BRAKE.
The M Carbon ceramic brake with calipers in Gold matt delivers braking power more directly. It contributes to a lower vehicle weight, which has a positive impact on agility, dynamics and acceleration.
SETS THE SCENE.
Whether in your living room, office or garage: experience the BMW M4 right now on your smartphone or tablet.
Read more
650 Nm
of torque is developed by the M TwinPower Turbo inline 6-cylinder petrol engine of the BMW M4 Competition Coupé.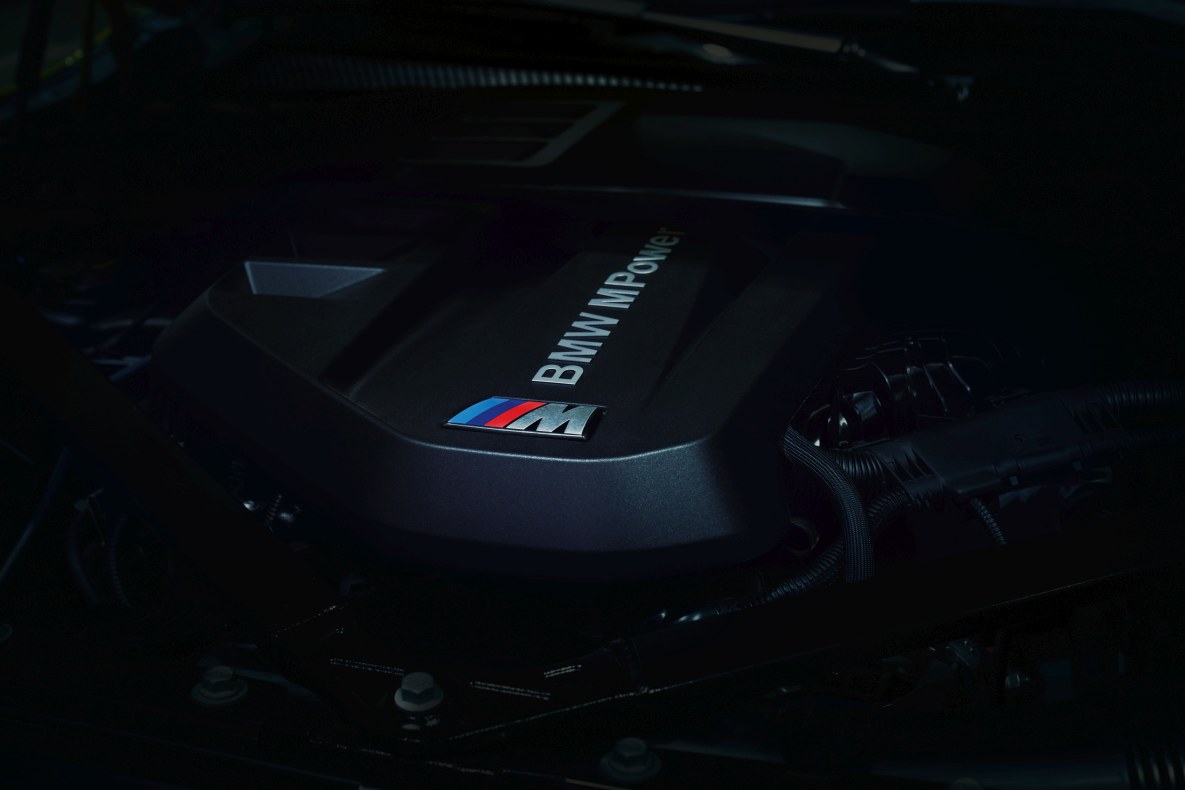 PULSE ACCELERATOR.
The M TwinPower Turbo inline 6-cylinder petrol engine features superior power delivery and the striking characteristic M engine sound. Two mono-scroll turbochargers, direct High-Precision Injection, fully variable valve control and variable camshaft control ensure outstanding performance. With an output of 375 kW (510 hp) and a maximum torque of 650 Nm, the BMW M4 Competition with M xDrive accelerates from 0 to 100 km/h in just 3.5 seconds.

Read more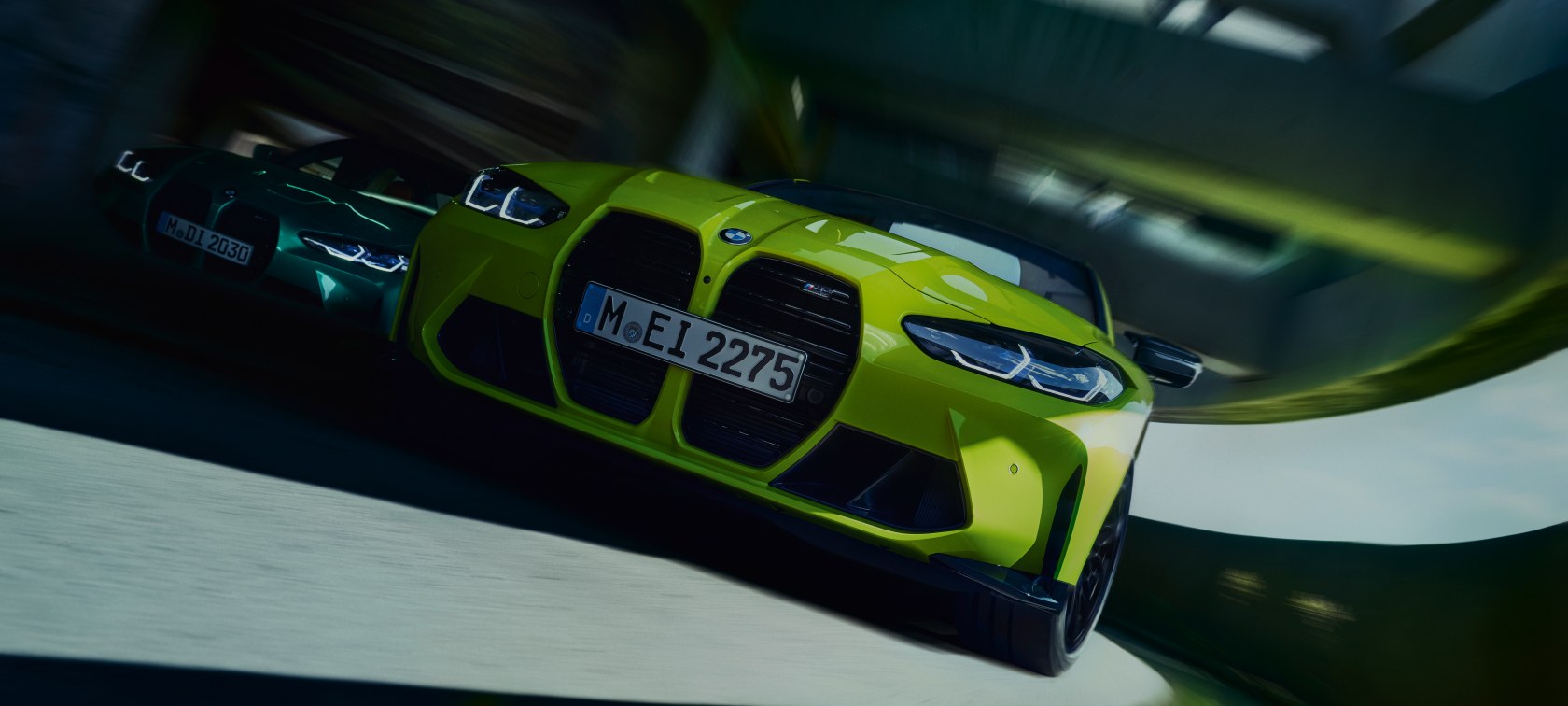 TECHNICAL HIGHLIGHTS AT A GLANCE:
Adaptive M suspension.

M Carbon ceramic brake.

BMW M xDrive.

8-speed M Steptronic sport transmission.

Integrated M specific braking system.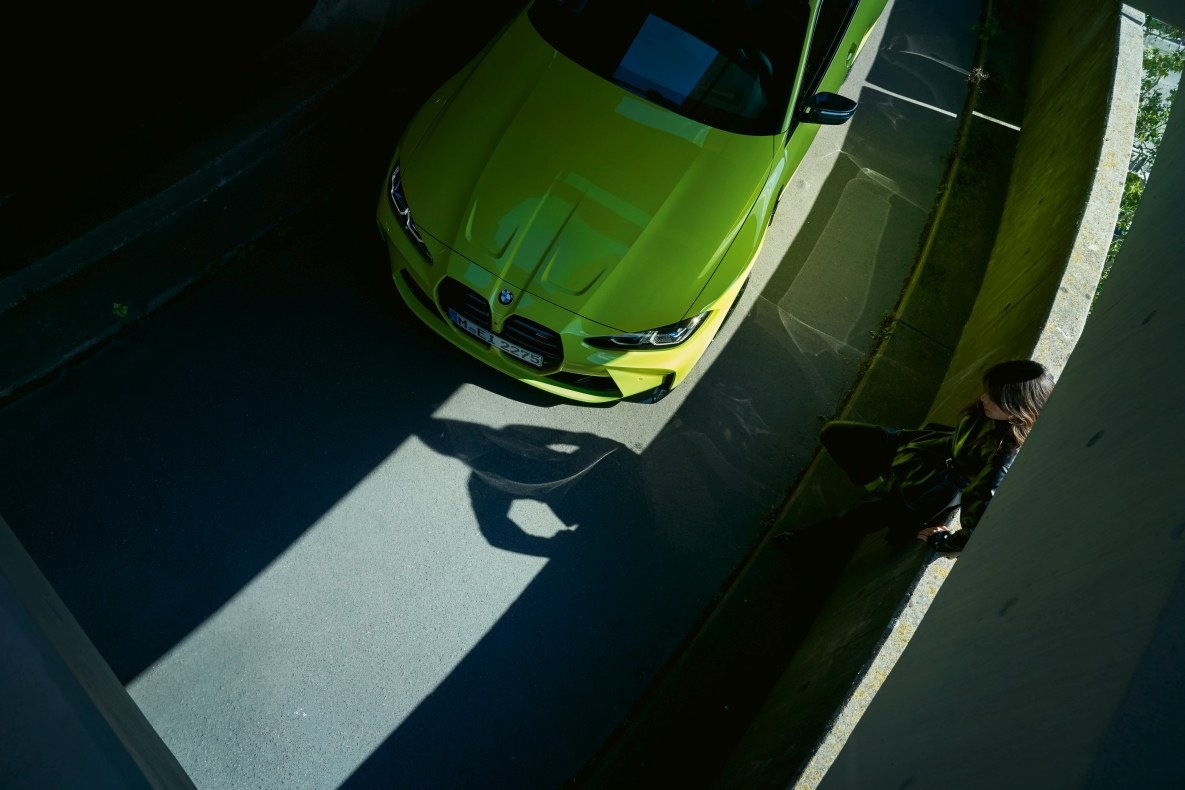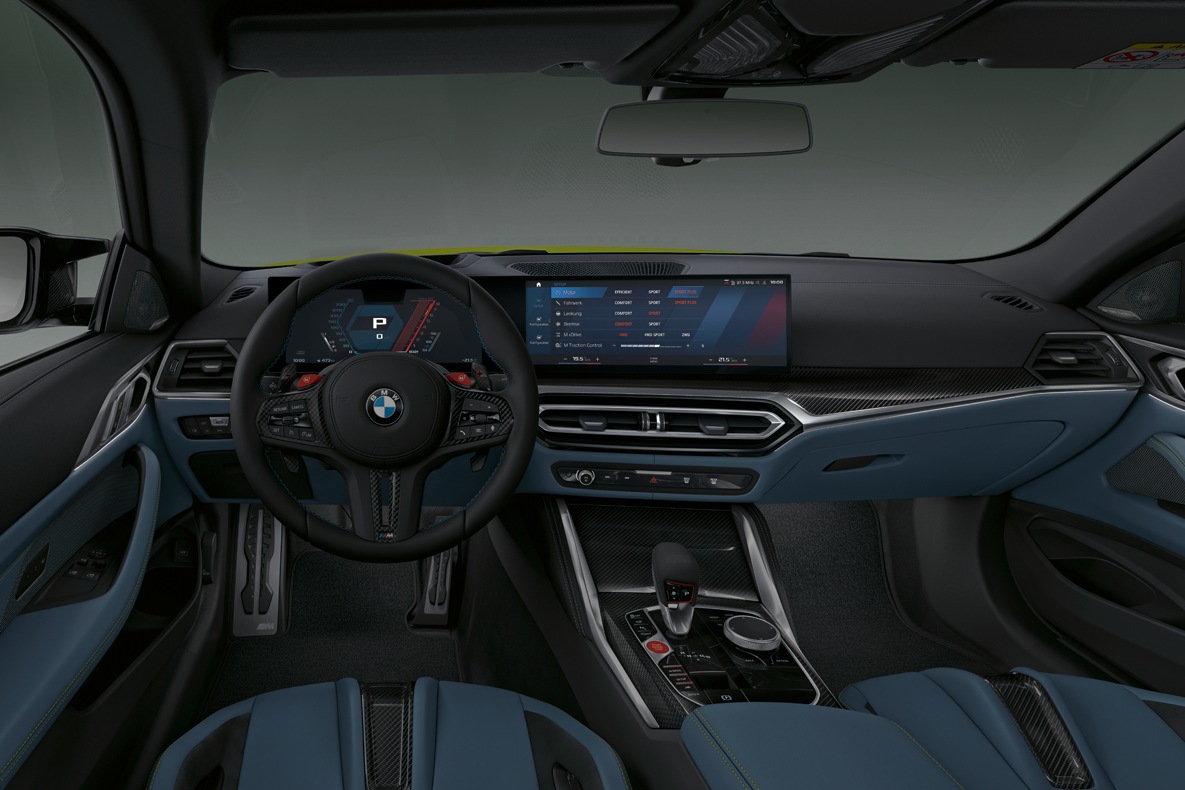 CURVED DISPLAY.
The BMW M4 automobiles are now equipped as standard with BMW Operating System 8 and are therefore also be fitted with the multi-sensory control/operation system iDrive with BMW Curved Display. The fully digital screen grouping of the standard-fitted BMW Live Cockpit Plus is composed of a 12.3-inch information display behind the steering wheel and a control display with a screen diagonal of 14.9 inches. The modern cockpit design and the extended capabilities of the BMW Intelligent Personal Assistant enable a significant reduction in the number of buttons and controllers in favour of voice and touch control.
Read more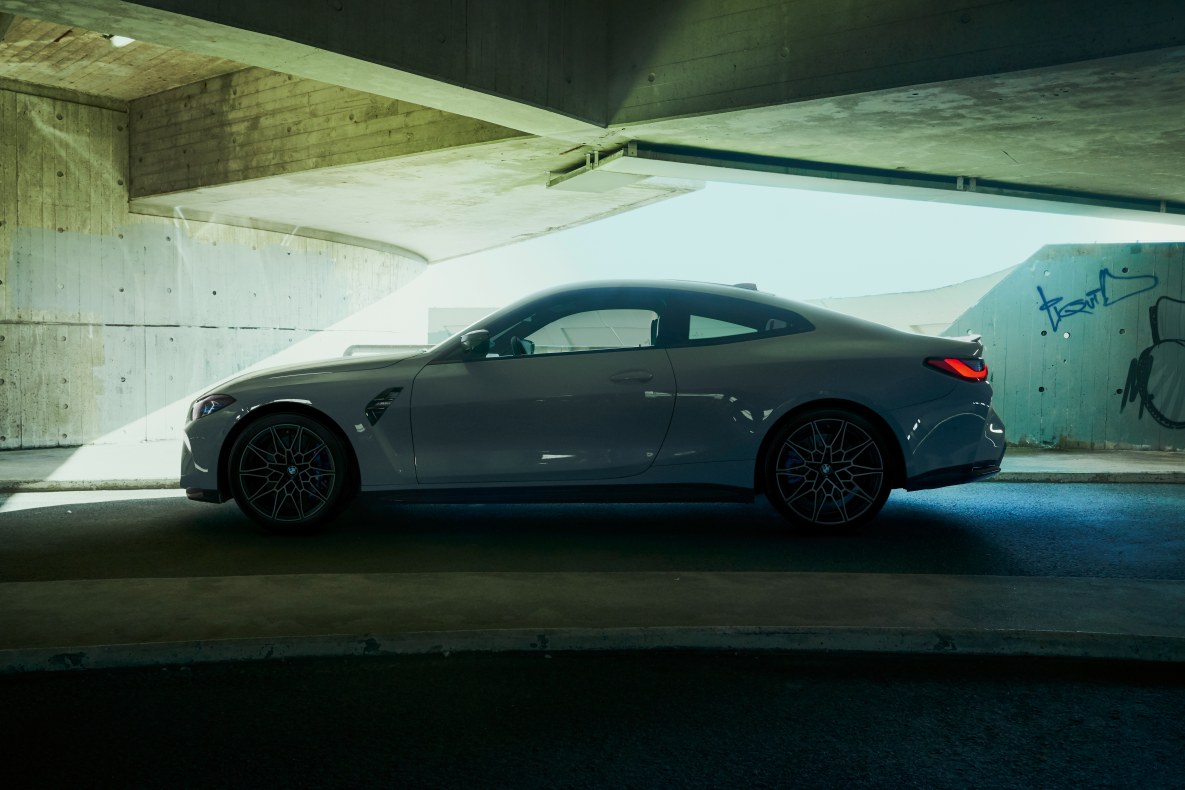 BMW M4 COUPÉ.
The high-performance M TwinPower Turbo inline 6-cylinder petrol engine in the BMW M4 Coupé delivers a sporty 353 kW (480 hp) and 550 Nm of torque, ensuring superior performance on and off the racetrack at all times. The vehicle is equipped with a manual 6-speed M transmission with short, precise gear changes. Combined with the rear-wheel drive, this facilitates an especially intensive interaction between driver and vehicle.
Read more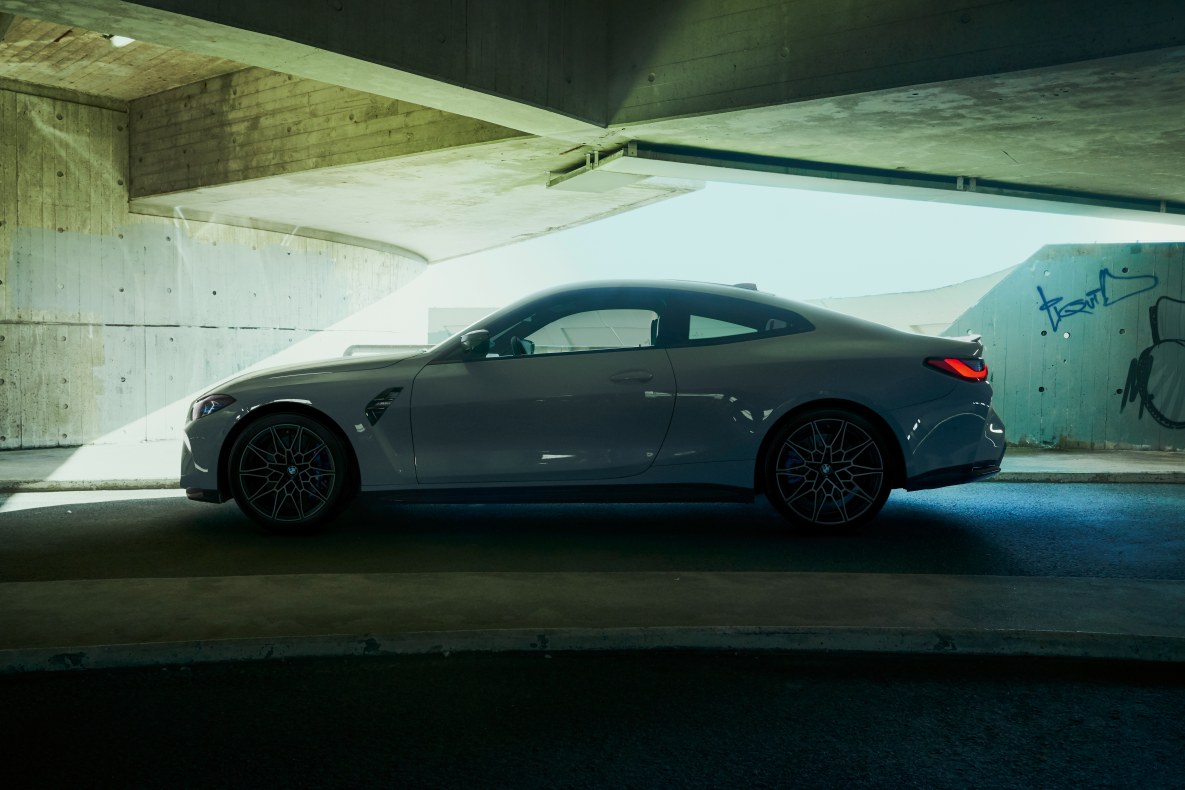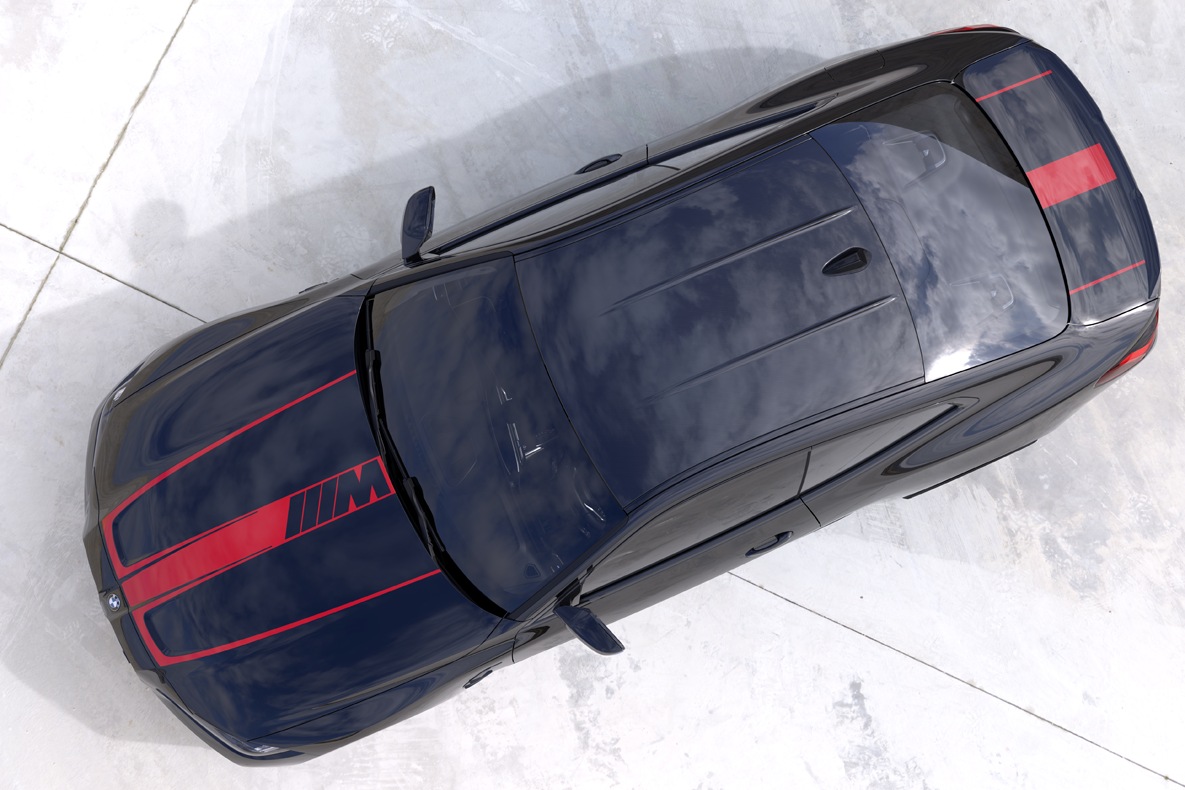 SPECIAL M DESIGN GRAPHIC.
An M design graphic will be offered exclusively for the bonnet and boot lid of the BMW M4 Coupé and the BMW M4 Competition Coupé. From March 2023, this contrasting paint finish accentuating their distinctive sports car character will be available not only in Black high-gloss but also in Red high-gloss.
Read more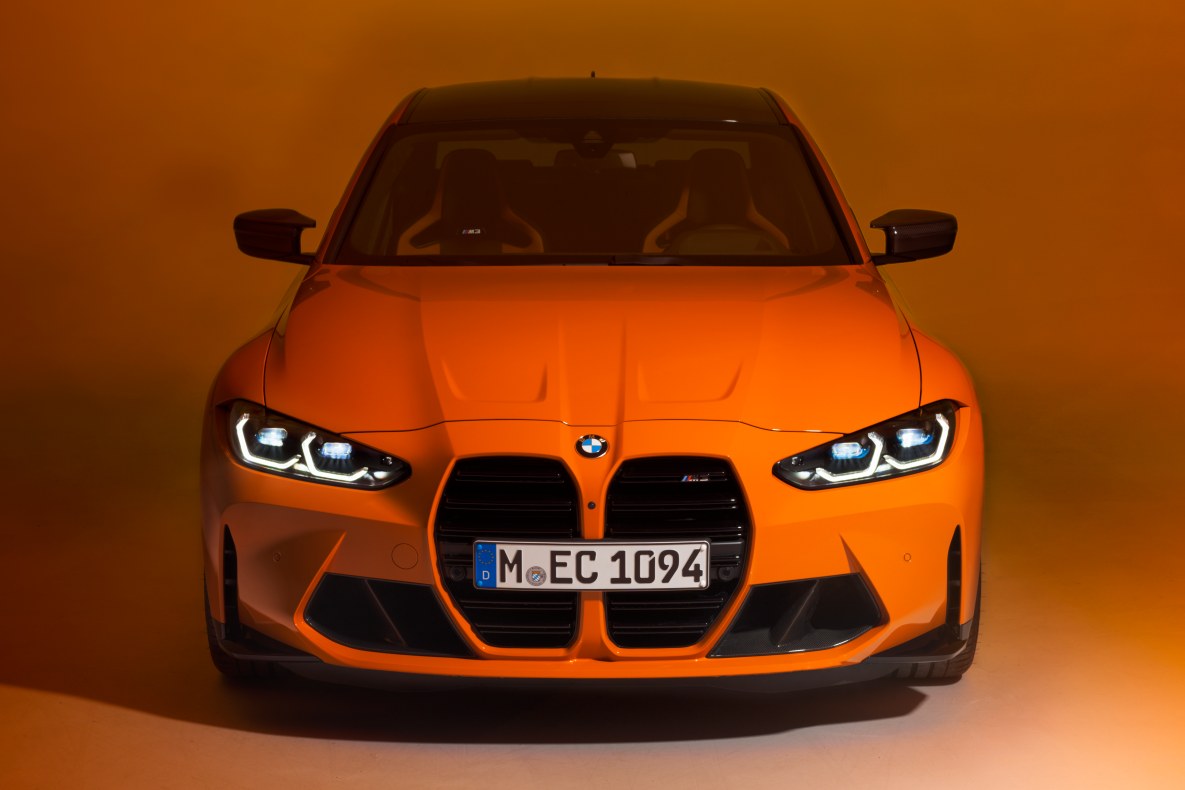 EXCLUSIVE DESIGN.
BMW Individual features for BMW M4 and M4 Competition.
With customised features and handcrafted details from BMW Individual, the BMW M4 Automobiles become unique and luxurious high-performance cars. The finest selection of materials, top-quality leather upholstery and special BMW Individual paint finishes are available for the most exclusive expression of dynamic driving pleasure.
Read more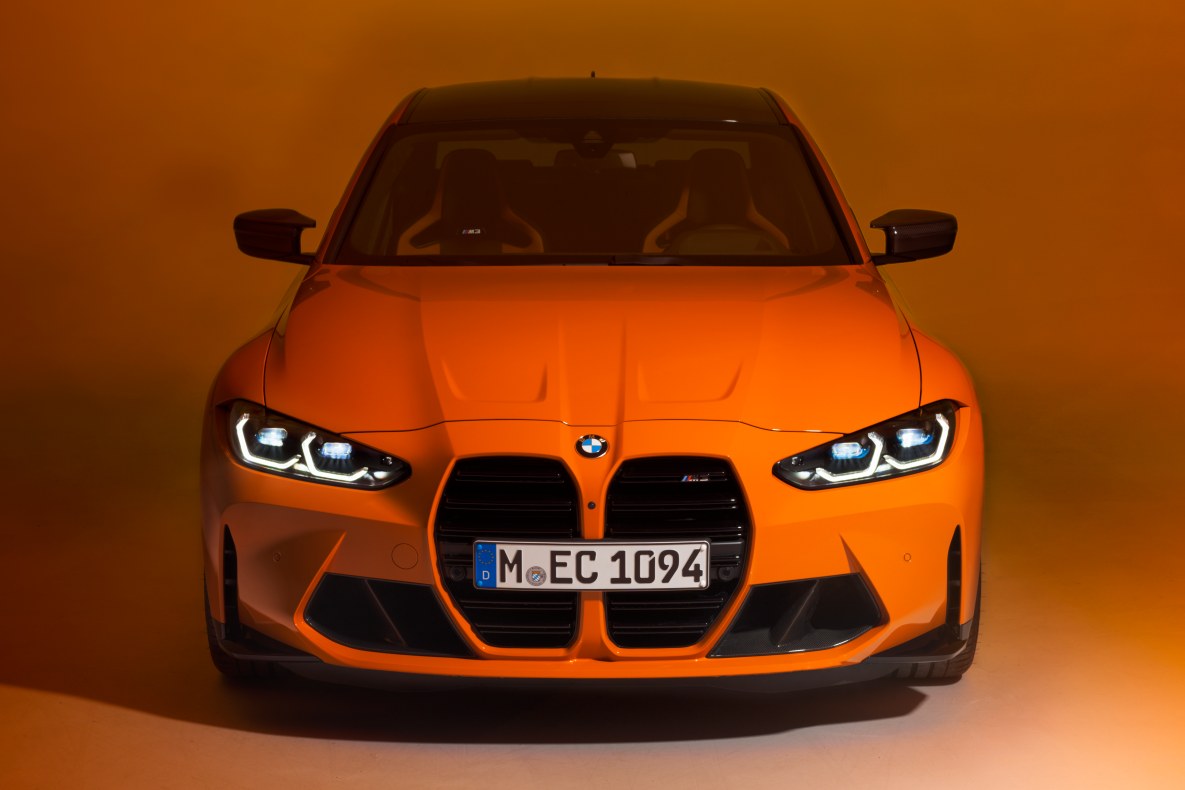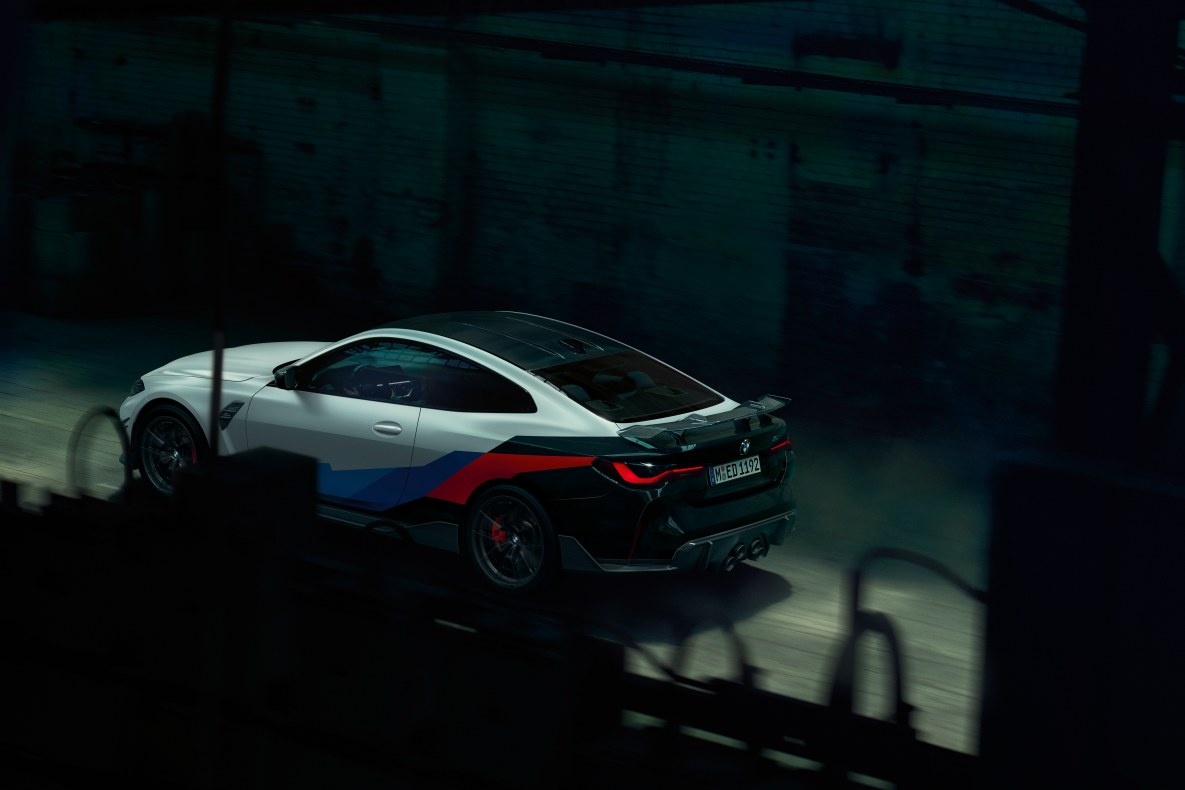 MAKE A STRONG STATEMENT.
The new BMW M Performance Parts for BMW M4 and M4 Competition.
The BMW M4 and BMW M4 Competition are visually impressive with their emotional aesthetics and muscular design. With the high-quality equipment from BMW M Performance Parts, the car's motorsport characteristics are emphasised even more boldly, creating an unmistakably sporty appearance.
Read more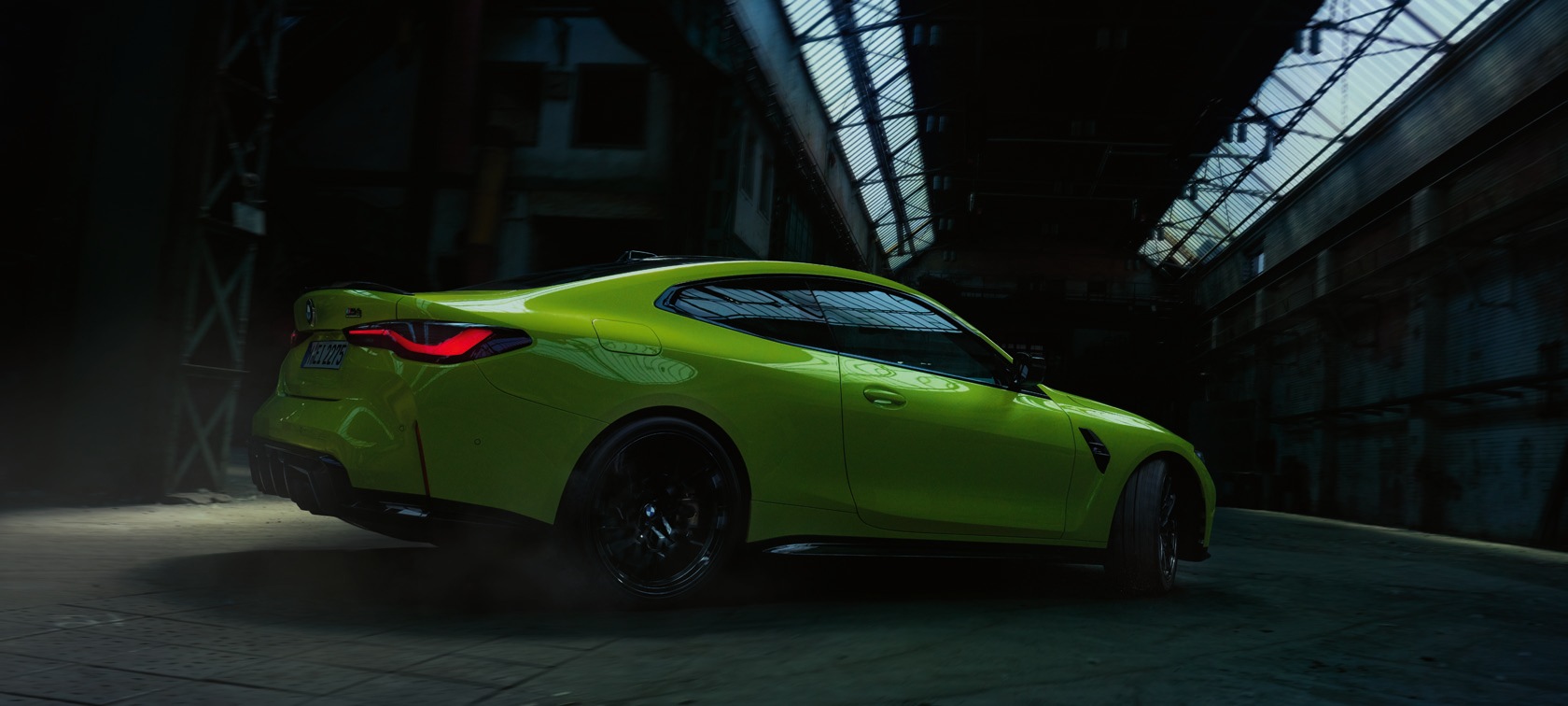 THE M4
More information, technical specifications and prices
BMW M4 Coupé:
Fuel consumption in l/100 km (combined): 10.1-9.9 (WLTP)
CO2 emissions in g/km (combined): 230-226 (WLTP)

BMW M4 Competition Coupé:
Fuel consumption in l/100 km (combined): 9.8 (WLTP)
CO2 emissions in g/km (combined): 224-223 (WLTP)
BMW M4 Competition Coupé with M xDrive:
Fuel consumption in l/100 km (combined): 10.1-10.0 (WLTP)
CO2 emissions in g/km (combined): 230-227 (WLTP)

Read more
​
The models illustrated include optional equipment.


Due to regular software updates, screen designs in the communication may differ from the actual screen design in your car.

Official data on power consumption and electric range were determined in accordance with the mandatory measurement procedure and comply with Regulation (EU) 715/2007 valid at the time of type approval. In case of a range, figures in the NEDC take into account differences in the selected wheel and tire size; figures in the WLTP take into account any optional equipment. WLTP values are used for assessing taxes and other vehicle-related charges that are (also) based on CO2 emissions, as well as for the purposes of vehicle-specific subsidies, if applicable. Where applicable, the NEDC values listed were calculated based on the new WLTP measurement procedure and then converted back to the NEDC measurement procedure for comparability reasons. For newly type-tested vehicles since 01.01.2021, the official data no longer exist according to NEDC, but only according to WLTP. For more information on the WLTP and NEDC measurement procedures, see https://www.bmw.com/wltp.

For further information about the official fuel consumption and the specific CO2 emission of new passenger cars can be taken out of the "handbook of fuel consumption, the CO2 emission and power consumption of new passenger cars", which is available at all selling points and at https://www.dat.de/co2/.


All vehicles, equipment, combination possibilities and varieties shown here are examples and can differ in your country. In no way do they constitute a binding offer by the BMW M GmbH. Visit your local BMW website or see your authorised BMW M Retailer for accurate details on the offers in your country.